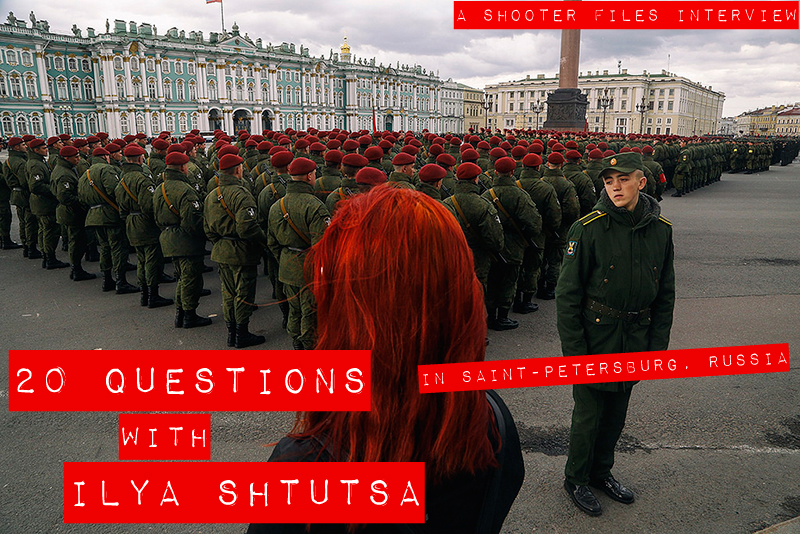 *A new interview series with a play on "20 questions," where I try to mix it up with different questions. Some serious, some not so much. I'll also be focusing the series on some of the best street photographers from the cities I visit around the world during my 100 Cities project.
At the beginning of last summer, I spent a couple of weeks in Saint-Petersburg, Russia. The White Nights Festival falls during the summer, when the long days of sunlight bring the beautiful city to life, making it an amazing time to visit this remarkable city. It ended up being one of my favorite cities I've visited during my 100 cities project so far, and also gave me the chance to meet and go shooting with local photographer Ilya Shtutsa.
Ilya is a member of the Observe Collective and his work is an excellent representation of the magic this city has to offer street photography. Finding the extraordinary from the ordinary is an overused saying in this genre, but that is exactly what he does. His scenes have a sometimes surreal, almost magical, look to them. Ilya captures complex and interesting, often unusual, scenes from daily life in Saint-Petersburg. They're scenes you probably haven't seen before and they're captured with an interest in light and color that really brings them to life. There's plenty to look at, with a painting like quality to it all in many of his images. 
So now to learn more about him, it's time for 20 Questions in Saint-Petersburg, Russia with Ilya Shtutsa…