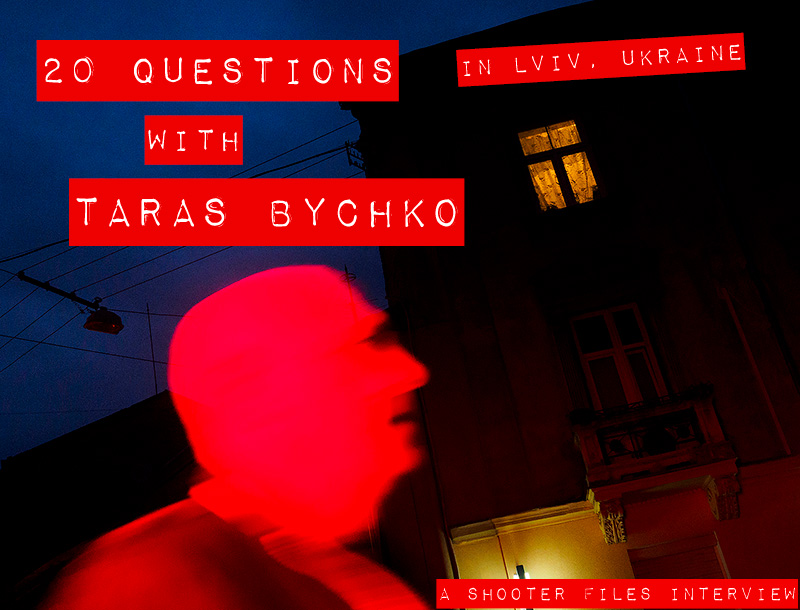 *A new interview series with a play on "20 questions," where I try to mix it up. Some serious questions, some not so much. The series will also focus on some of the best street photographers from the cities I visit around the world during my 100 Cities project.
I visited Lviv, Ukraine early on during my 100 City project. Since then, Ukraine has become one of my favorite countries to visit, as there's something special about this uniquely authentic country. While cities like Kiev and Odessa provide their own special Ukraine atmosphere, Lviv adds a more European feel with a lot of old world charm. Making Lviv even more special, it's also home to the talented photographer Taras Bychko.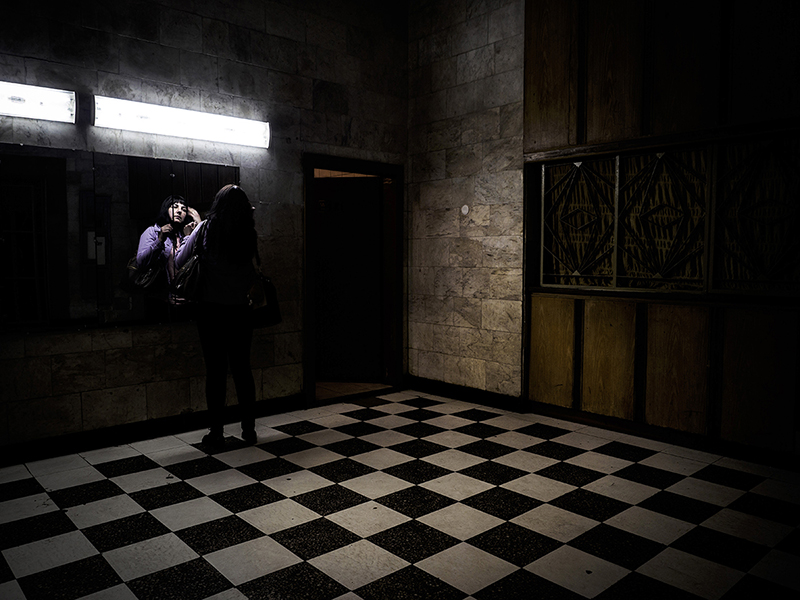 Taras' work contains a lot of style and mood. By mixing creative ways of capturing light and shadow with the life of the city, he's able to bring his own vision to his photos. While Taras isn't the only one to play with the effects of light and shadow, his work brings a personal, creative and unique touch that makes it stand out. He also incorporates people, life, moments and color in with careful composition to play with his command of light, and add even more interest to his scenes. There's a strong character to his work that has quickly been gaining more and more fans. And fortunately, for the blog and those fans, he's agreed to play along in this edition of 20 Questions.
So now to learn more about him, it's time for 20 Questions in Lviv, Ukraine with Taras Bychko…
20 Questions
with Taras Bychko
Before we get to the 20 questions, please introduce yourself.
Past:
1. What is your earliest memory of photography?
2. What do you think drew you to your preferred subjects in photography?
3. What advice would you have given yourself when first starting in photography?
Present:
4. What is your preferred set-up when hitting the streets for photography?
5. Describe how you approach Street Photography?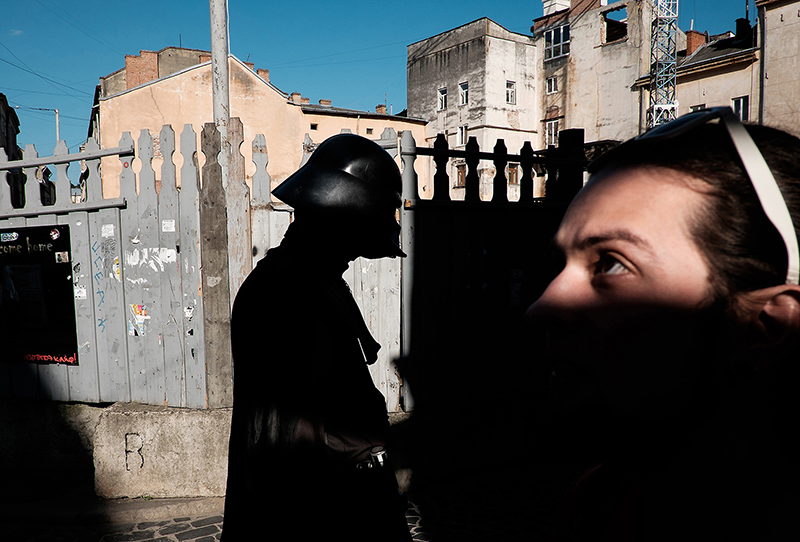 Not So Serious Questions:
7. You get one superpower for photography, what would it be and why? (You can't choose invisibility!)
8. You also get 3 photography related wishes, what are they?
The opportunity to visit all the places I'd like to shoot
Time for realizing all my plans
Infinite film stock
2 Speed Rounds (Give the first answers that come to mind)
This or That:
Name 3:
Your City:
15. Where do you like to photograph most in your city, Lviv, and why? 
You:
Behind a photo:
19. Pick a photo of yours that you remember capturing and share any memories you have attached to it.
The Final Question:
20. You have only 3 photos left on your last roll of film.
In the first direction, you see some children doing back-flips at the playground
In the second direction, you see a group of nuns praying outside a church
In the third direction, you see a colorful wall catching shadows from the people walking by
And in the last direction, you see a colorful street market being set up
The light is perfect at all 4 locations. What do you do?
Another big thank you to Taras for the Interview, and for anyone who would like to see more of his work, check the links below!