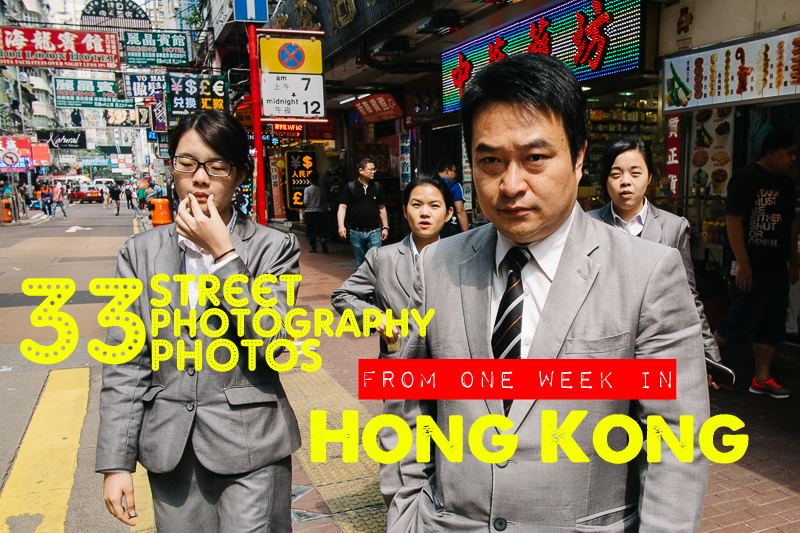 While living in Ho Chi Minh City, I took a week break up to Hong Kong. It had always been high my list and it didn't disappoint. While the clouds and rain didn't do it any favors, I still left Hong Kong loving it and wanting to return. It's one of the more unique cities I've been to with an international urban vibe mixed with old world Asia. It has one of the most impressive city skylines I've seen, but down on the ground in the narrow alleys and older neighborhoods, you can experience a completely different atmosphere.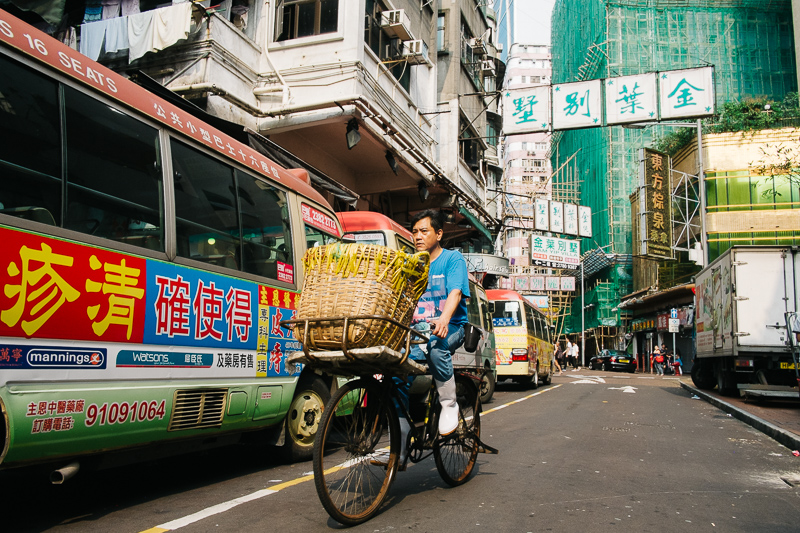 Hong Kong has such a variety of scenery and life that I'd recommend it as one of the best cities in Asia for street photography. So here's 33 photos that I was able to capture during my time in Hong Kong…
33 Street Photography Photos from Hong Kong
1.
2.
3.
4.
5.
6.
7.
8.
9.
10.
11.
12.
13.
14.

15.
16.
17.
18.
19.
20.
21.
22.
23.
24.
25.
26.
27.
28.
29.
30.
31.
32.
33. 
For more info on Hong Kong, be sure to check out my first impressions from a street photographer's perspective. And stay tuned for one of my City Street Photography Guides to Hong Kong.

Have you photographed Hong Kong before or do you plan on it someday? Let me know about it in the comments below!
And let me know which photos you like best too!
Click Here for More "33 Street Photos" from Cities Around the World