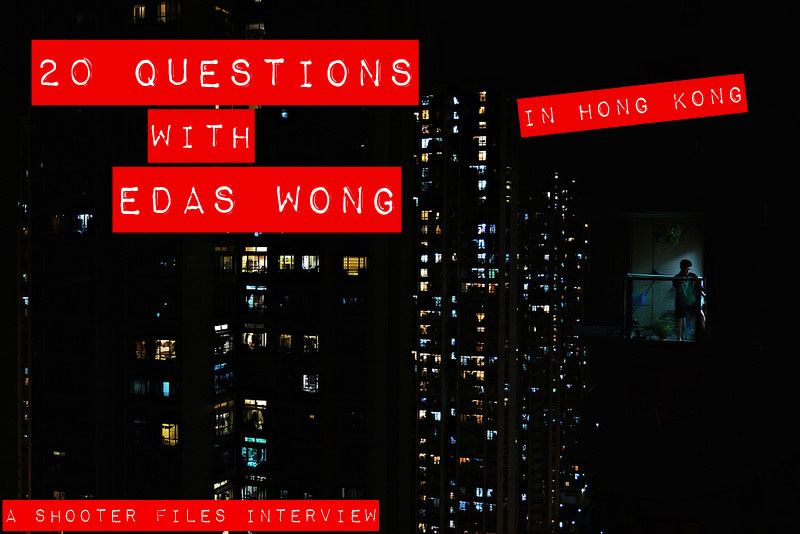 *An interview series with a play on "20 questions," where I try to mix it up with different questions. Some serious, some not so much. I'll also be focusing the series on some of the best street photographers from the cities I visit around the world during my 100 Cities project.
While living in Ho Chi Minh City, I made a week trip up to Hong Kong for photography. While the weather wasn't the most cooperative, I left the city loving it. Hong Kong is such a unique city with so much to offer that I'll definitely return. Hong Kong is also home to photographer Edas Wong, who thankfully agreed to take on this city's installment of 20 Questions.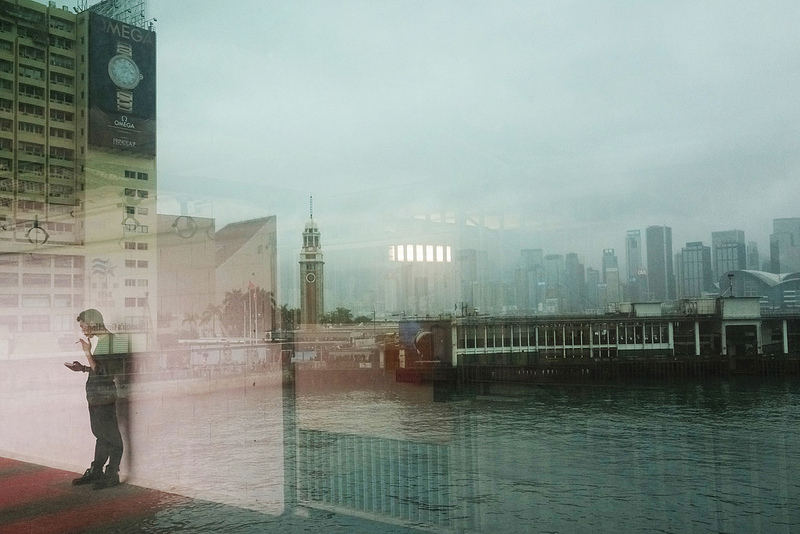 Edas' photos have a dreamy, slightly surreal feeling to them. He finds surrealism and humor, or even the strange, from day-to-day life using juxtaposition and a curious eye. His captures make you look and think about what you're seeing. He's a dreamer that uses the camera to capture his imagination onto a photograph, using everyday life to do so. Which usually occurs right here in his city of Hong Kong.
So now to learn more about him, it's time for 20 Questions in Hong Kong with Edas Wong…
20 Questions

with Edas Wong
Before we get to the 20 questions, please introduce yourself. Your name, where you're from and one interesting thing about you?
My name is Edas Wong, a self-taught amateur street photographer. I was born in Hong Kong. In 2005 I moved to Stockholm, Sweden with my wife to work as an engineer in the R&D department of a leading mobile network. Two years ago, we had to subsequently move back to Hong Kong where they currently reside and I work till now.
One interesting thing about me: I like to take photos; however, I don't like to be photographed :)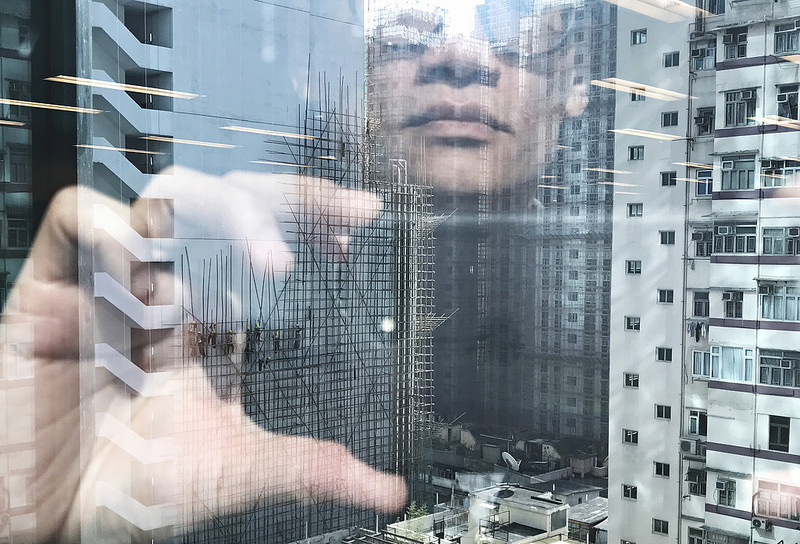 Past:
1. What is your earliest memory of photography?
When I was young, life was difficult. My father only had a few days for annual leave during the Chinese New Year. He used to take his camera for hiking with friends. It meant he used his camera only once per year :-)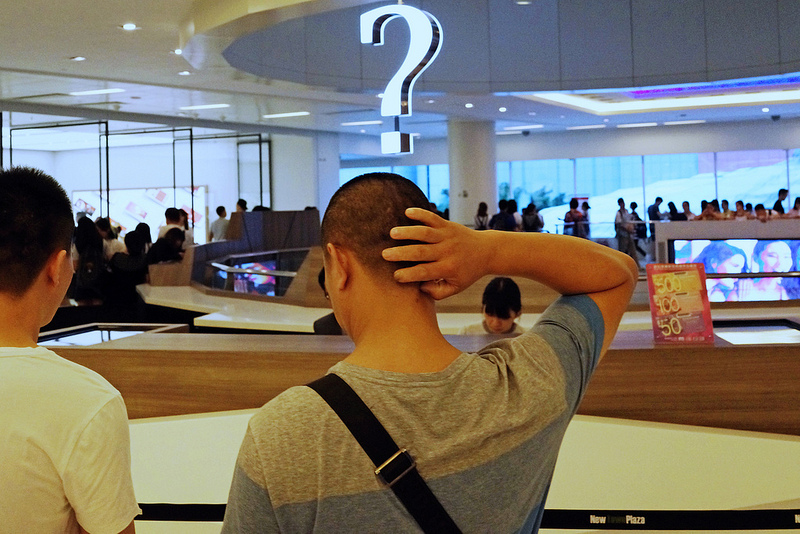 2. What do you think drew you to your preferred subjects in photography?
I'm a day-dreamer and love imagination. When I looked for a media to express myself and way of thinking, I chose photography because it's relatively simpler than others, e.g. drawing, writing, etc. All you need is just one "click."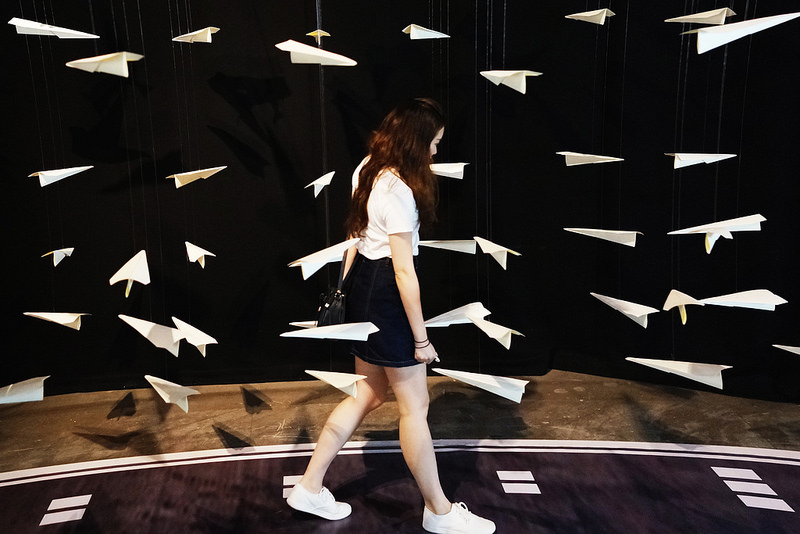 3. What advice would you have given yourself when first starting in photography?
Look for something that no one observes and no one can understand… as surreal as possible.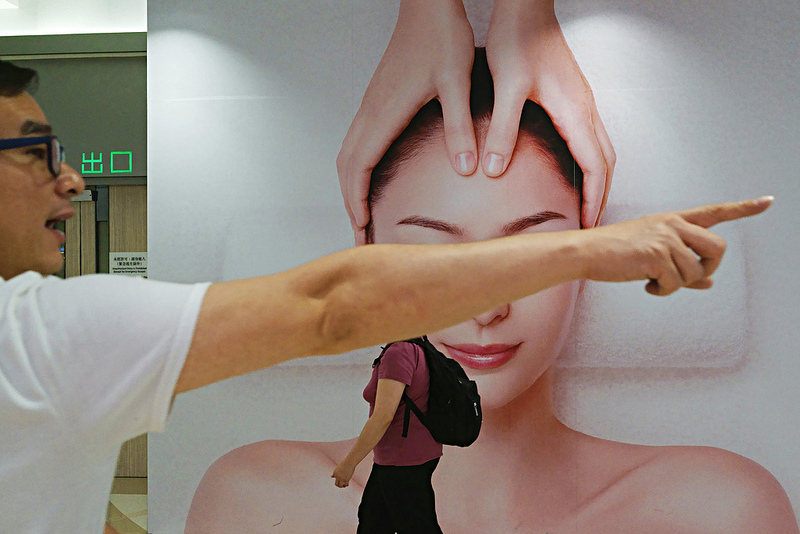 Present:
4. How has your photographic style evolved over the years?
I started in landscape photography; however, it couldn't give me a "path" to express my imagination. Then, I transformed to street photography in 2011/2012. What I see and what I imagine can be simply captured by a "click." Regarding the style in street photography, up to now, I still don't know what style I have. The more I shoot, the more I want to have no style. It is because I wish every new photo I make doesn't repeat what I took before.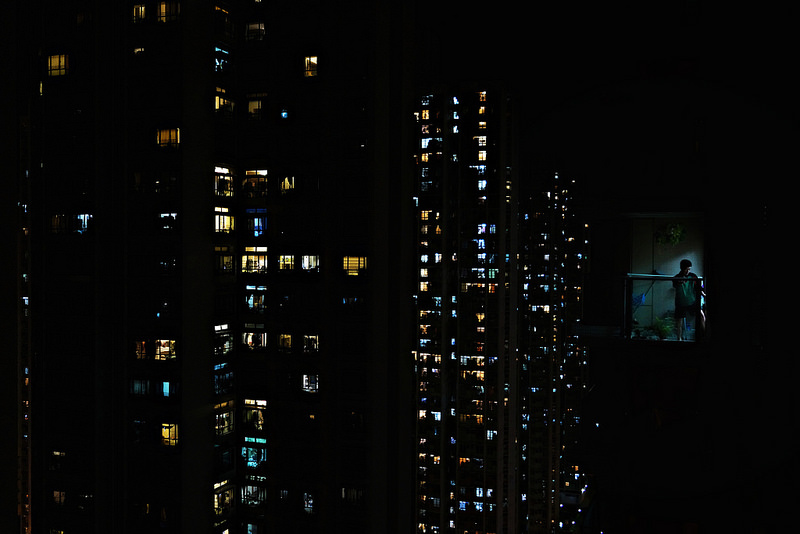 5. What is your preferred set-up (gear) when hitting the streets for photography?
I don't like big cameras; therefore, a fixed lens 35mm full frame small camera with several batteries is always enough. I don't use flash (and I don't know how to use flash :). Regarding my settings, I use F8 to F11, 1/250th to 1/400th, zone focusing and auto-ISO.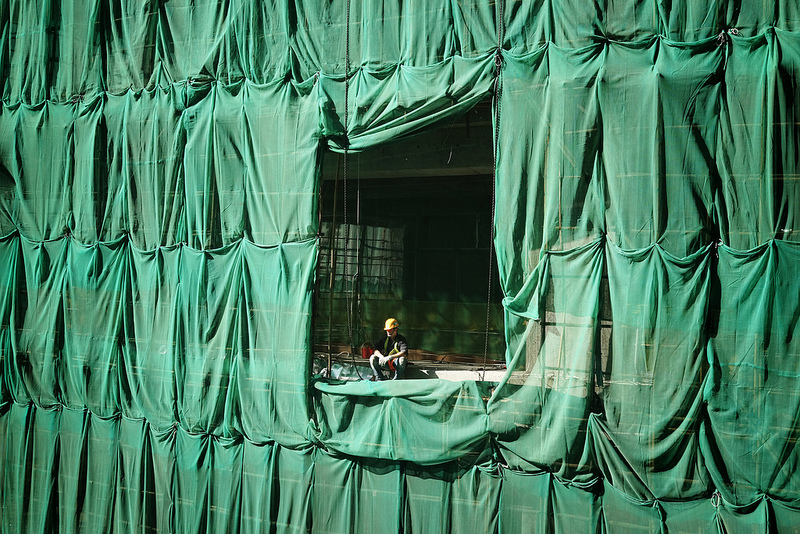 6. Describe how you approach Street Photography? 
My approach is actually very simple – just keep walking and observing everything around me. I try to empty my mind (no more common sense, no more assumption), then I study my surroundings and reform them again with my imagination.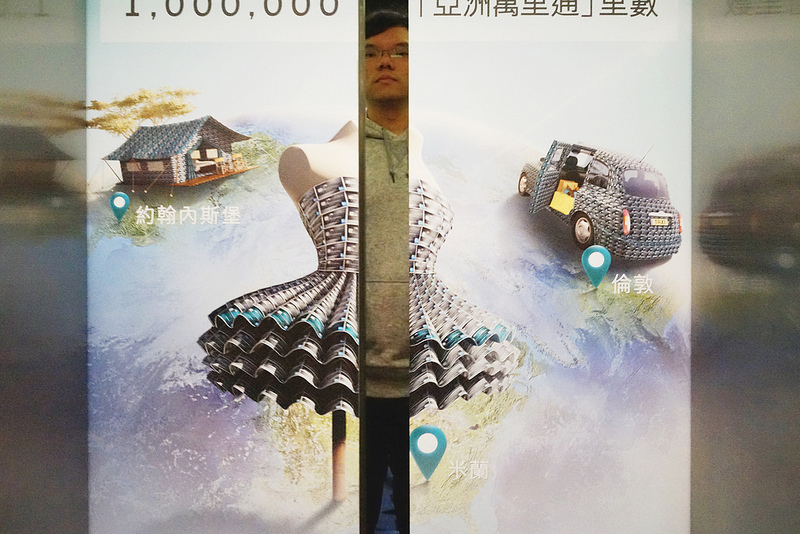 7. If you could pick one thing that you really love about photography, what would it be and why?
Freedom – During photography, my mind is free and myself is also free (I like to shoot alone).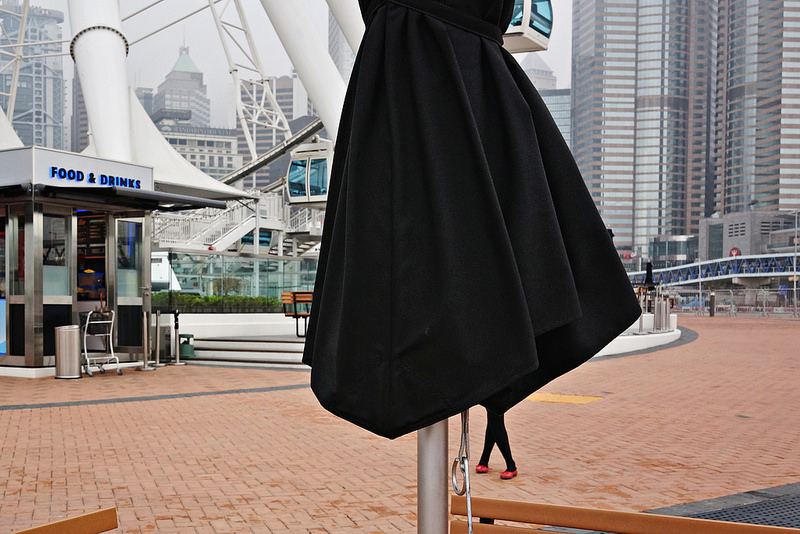 Not So Serious Questions:
8. You get one superpower for photography, what would it be and why? (You can't choose invisibility!)
I wish to have the superpower to interchange my mind between kid and adult. When I shoot, I always want to have a kid's mind.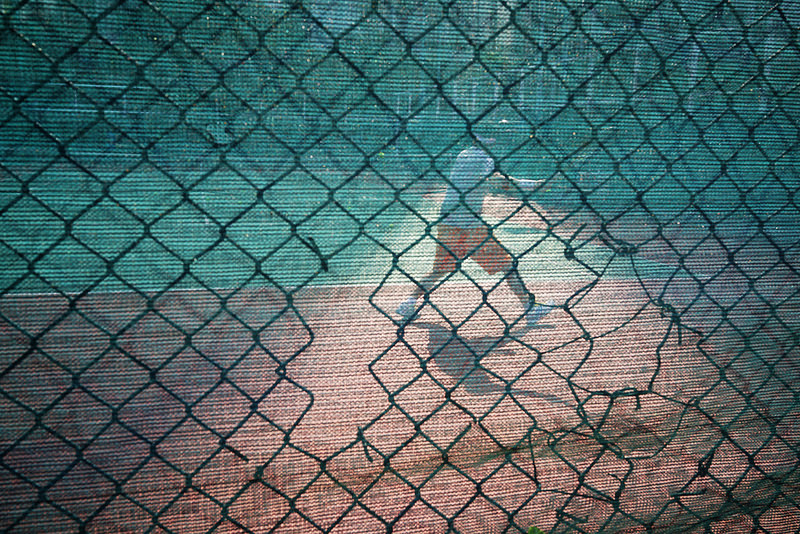 9. You also get 3 photography related wishes, what are they?
For me, it would be to have taken these photos made by other photographers:
by Peter Kool
2 Speed Rounds (Give the first answers that come to mind)
This or That:
10. Instincts or Planned?
Instincts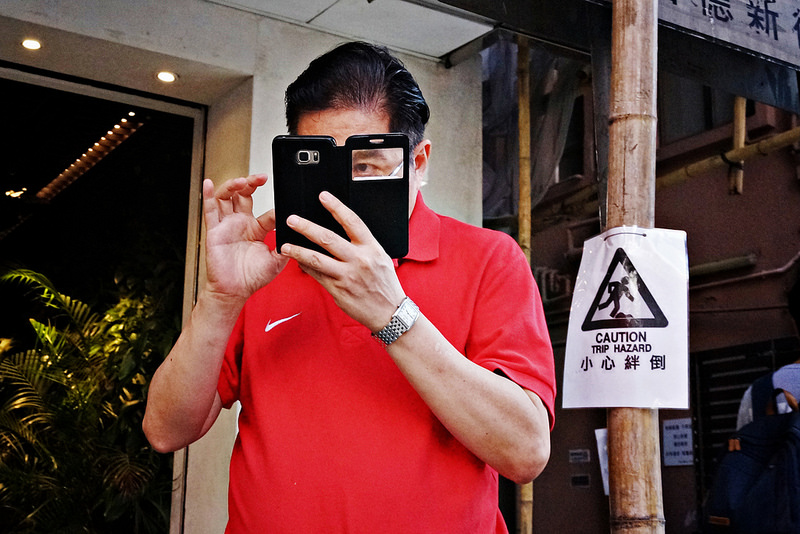 11. Shoot Alone or with Others?
Alone
12. Morning or Afternoon for street photography?
Afternoon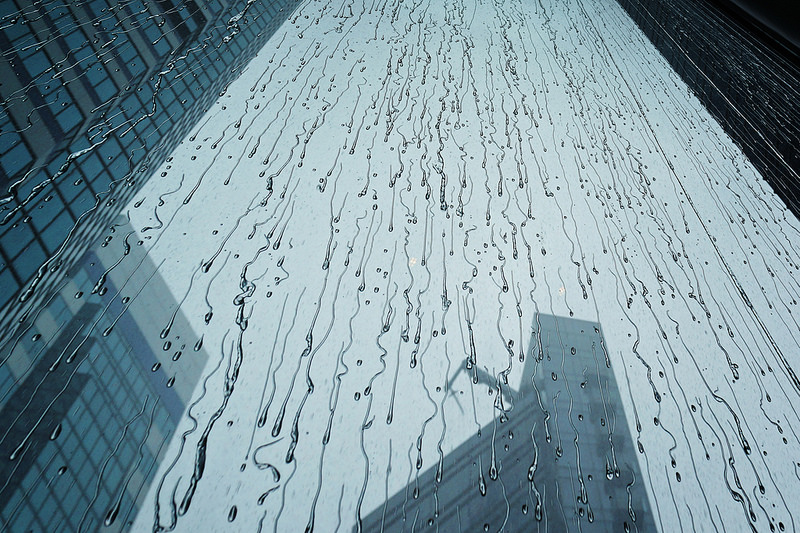 Name 3:
13. Contemporary Photographers
Gueorgui Pinkhassov, Constantine Manos and Hiroshi Sugimoto
14. Cities for photography
Hong Kong, Tokyo, and Bangkok (I've never been to Bangkok; however, many good street photographers are from there. It should be a perfect place for photography.)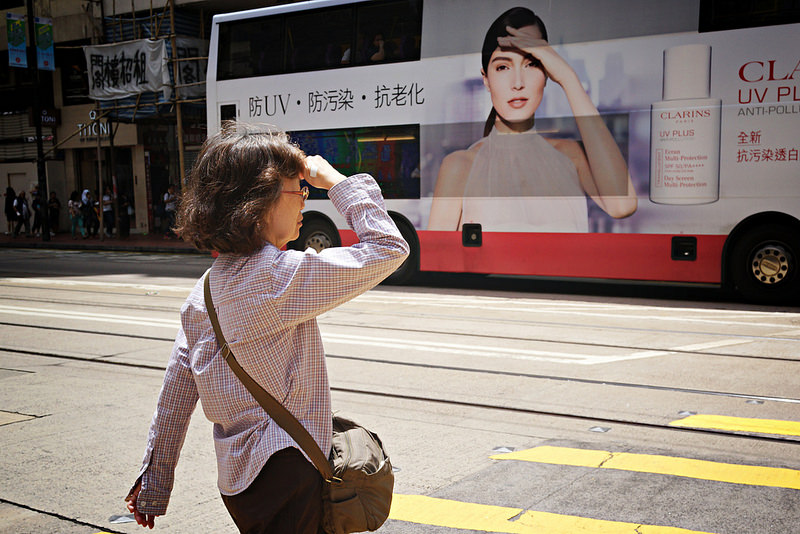 15. Non-photographic interests
Reading, dreaming, and listening to music
Your City:
16. Where do you like to photograph most in your city, Hong Kong, and why? 
Tsim Sha Tsui because of the many people there.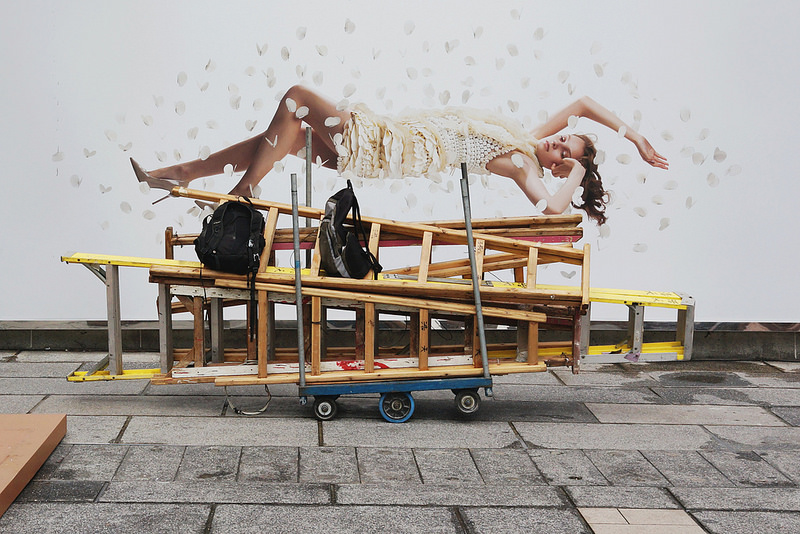 You:
17. In 2005, you moved to Stockholm, Sweden for work, but have since returned to Hong Kong. Did your time in Stockholm influence your photography at all and does one place interest you more than the other for photography? 


Yes, my time in Stockholm influenced my photography, but not because of the city, but because after work there I had a lot of spare time to study others' photography. One place doesn't interest me more than the other, though.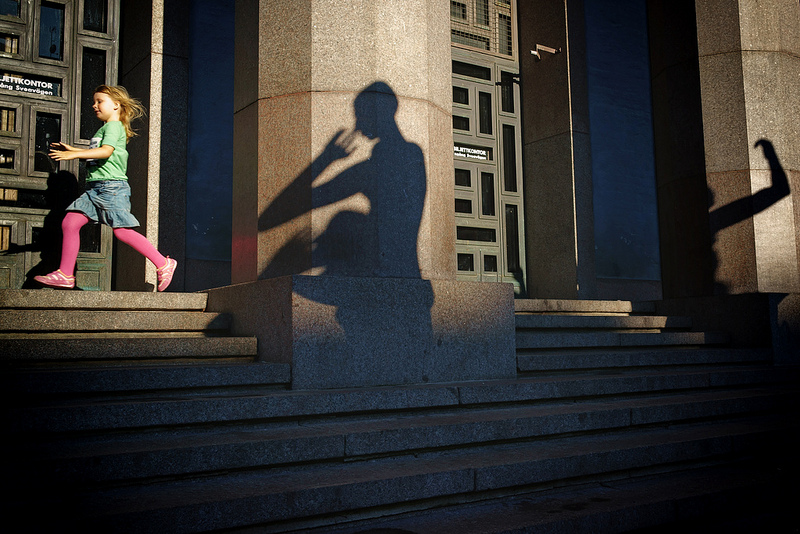 18. You used to shoot mostly black and white, but have since focused primarily in color work. Was there a reason for this switch? And what do you prefer about color?
I switched from using the Leica X1 to the Sony RX1. I like Sony's color. Color… what we see is in color. So, there's no need to change it to B&W.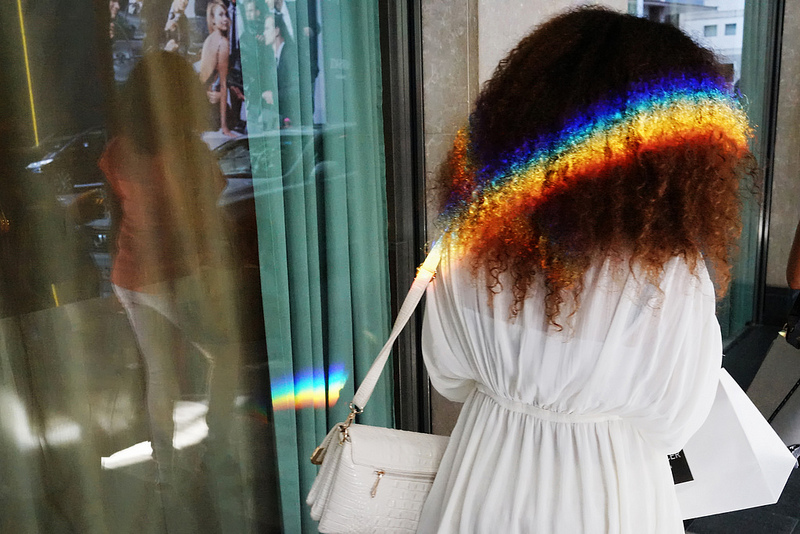 Behind a photo:
19. Pick a photo of yours that you remember capturing and share any memories you have attached to it.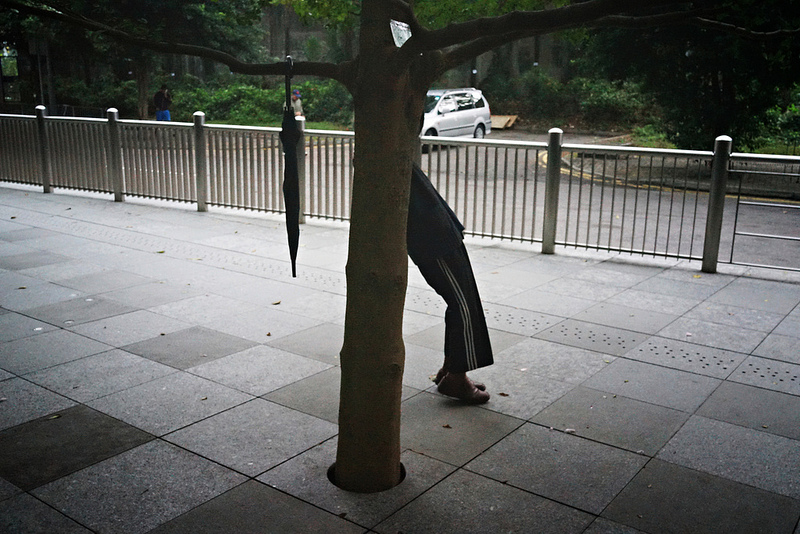 In the morning, when I was on the way back to my office, I saw an old man. I "felt" something interesting could happen. I decided to trace him for a while. Finally, he hung on a tree for training and I shot this photo above.
The Final Question:
20. You have only 3 photos left on your last roll of film.
In the first direction, you see a group of children wearing zoo animal masks
In the second direction, you see a line of fashion models walking through the market
In the third direction, you see a group of drunk business men in suits
And in the last direction, you see a colorful parade
The light is perfect at all 4 locations. What do you do?
I will stand in the middle to wait for all of them to cross each other and then I'll use my final 3 photos to shoot them all together.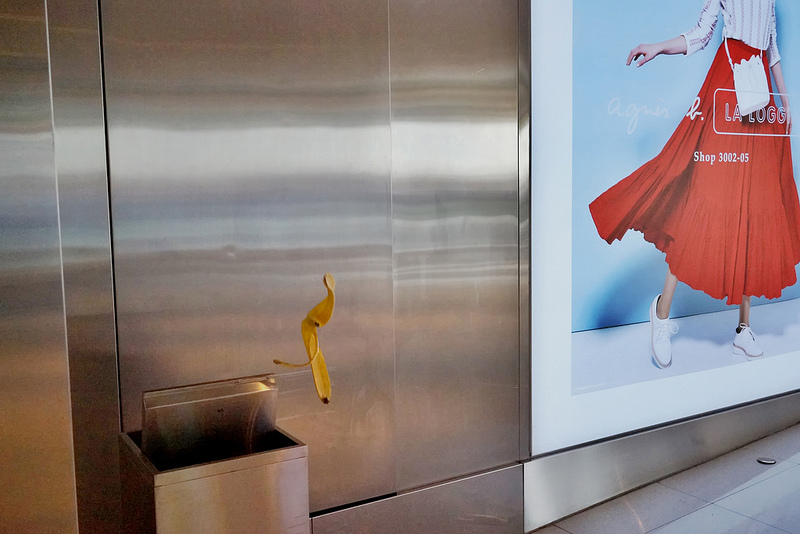 Another big thank you to Edas for the Interview, and for anyone who would like to see more of his work, check the links below!