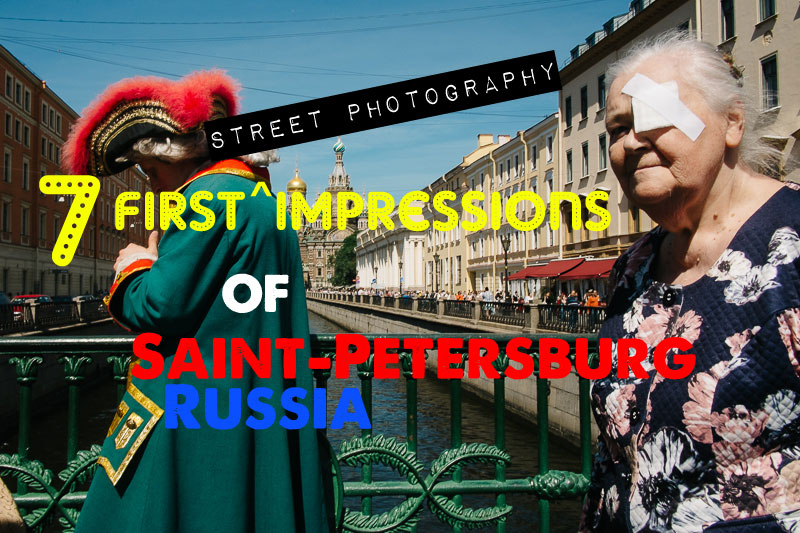 One of the most common questions I get is "what is my favorite city for street photography?" I find positives and things I like and miss in every city I go to. Cities are different and it's impossible for me to name one best city. But I do have a few that stick out in my memory and Saint-Petersburg is one of them. It's also the city that causes many people the biggest surprise when I mention it. While they know all about cities like Istanbul, London or Havana, they usually ask me to explain "Why Saint-Petersburg?"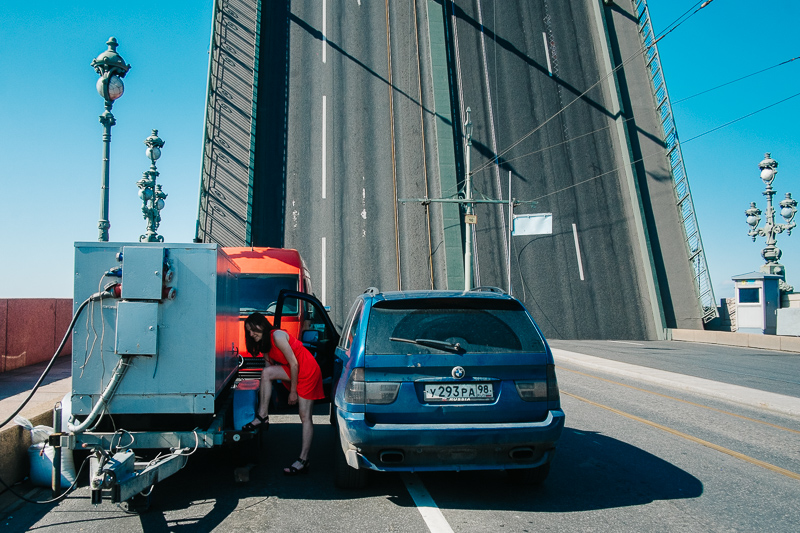 Well, there's just something magical about Saint-Petersburg. The canals, pastel colors, incredible architecture, bridges, islands, hundreds of parks, and more give it this atmosphere that has to be experienced. The life and people are full of character too, but it's a diverse mix of character. 
For more details behind some of what I love about this city, here are my first impressions of Saint-Petersburg, from a personal street photographer perspective…
7 First Impressions of Saint-Petersburg
(From a Street Photography Perspective)
1. Canals are beautiful
Saint-Petersburg has been nicknamed the "Venice of the North" due to its many canals running throughout the city. With around 100 waterways and over 800 bridges, it's as much a part of the city as anything.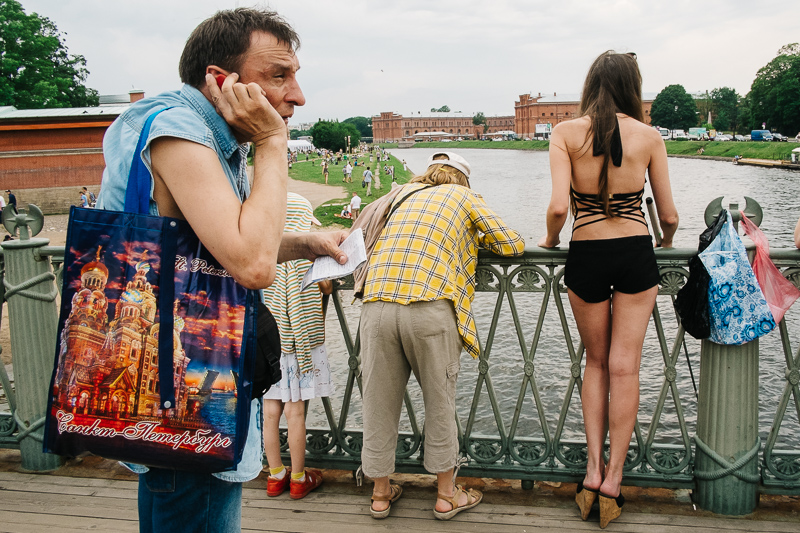 There are only a few cities in the world where water is as much a part of the city as here. It gives it a calming atmosphere walking along the canals, while providing a place for street photography scenes you wouldn't be able to find elsewhere. Some of the city islands provide parks overlooking the water and the bridges are something the city is really known for. A city having some type of body of water has always been important to me for many reasons, and it's a big reason I love this city so much.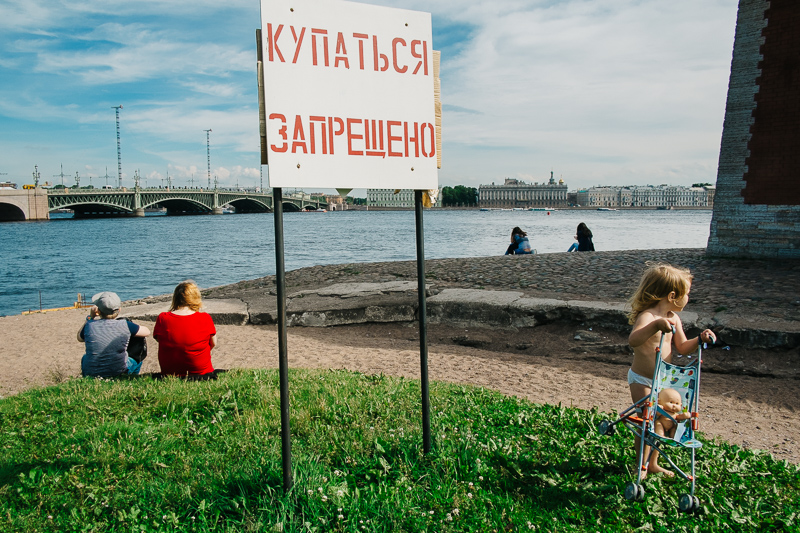 2. So is the architecture
Another thing that stands out in Saint-Petersburg is its variety of impressive architecture. The colors and range of styles really make for a magical atmosphere when combined with the canals. While you can find Soviet style too, it's the mix of other styles that really makes the city stand out in Russia. For Baroque-Style, you have the grand Winter Palace, now the home of the Hermitage Museum. For Art Nouveau/Style Moderne, you have the famous Singer House in the middle of Nevsky Prospekt. For Neo-Gothic, you have the pink Chesme Church. And of course, for the Stalinist and Soviet Architecture, you have places like the House of Soviets and the 1920s Red Banner Textile Factory.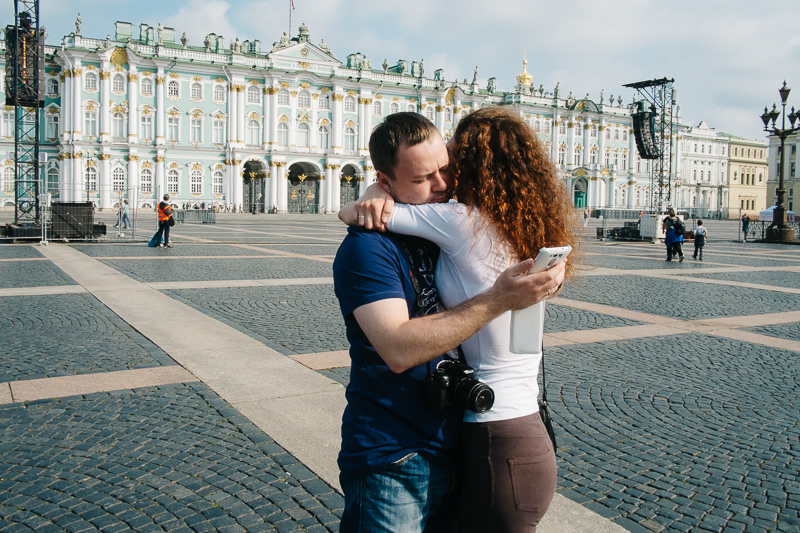 Saint-Petersburg is also home to my favorite church, The Church of the Savior on Spilled Blood. The style is more medieval Russian, resembling Moscow's famous St. Basil's Cathedral. The Church is covered with over 7500 square meters of mosaics, arguably more than other church in the world. It can look like a painting against the sky's backdrop. For someone unfamiliar with Saint-Petersburg, the architecture might be your most impressive surprise. And for photography, it can work beautifully for backgrounds.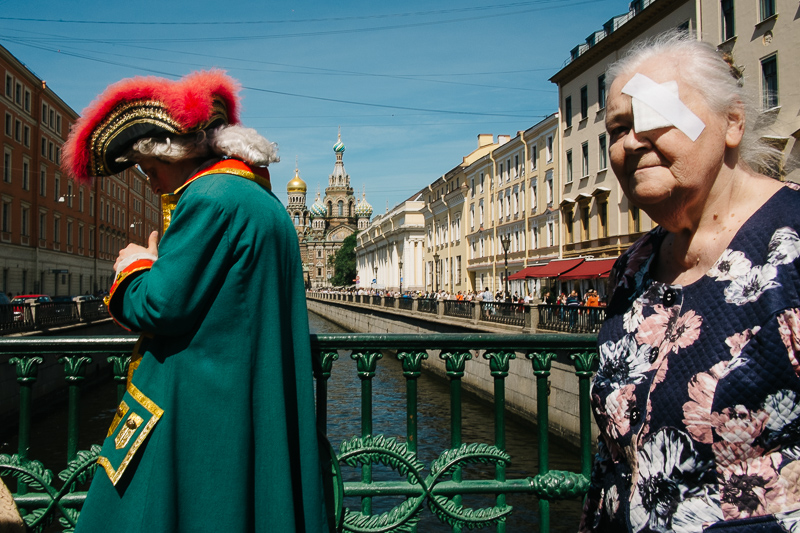 3. Very walkable for a large city
At over 5 million people, Saint-Petersburg is actually the 4th largest city in Europe by population. When it comes to walkability, though, it's very good for a city its size. While Moscow is double the population, it's nowhere near as walkable of city as Saint-Petersburg.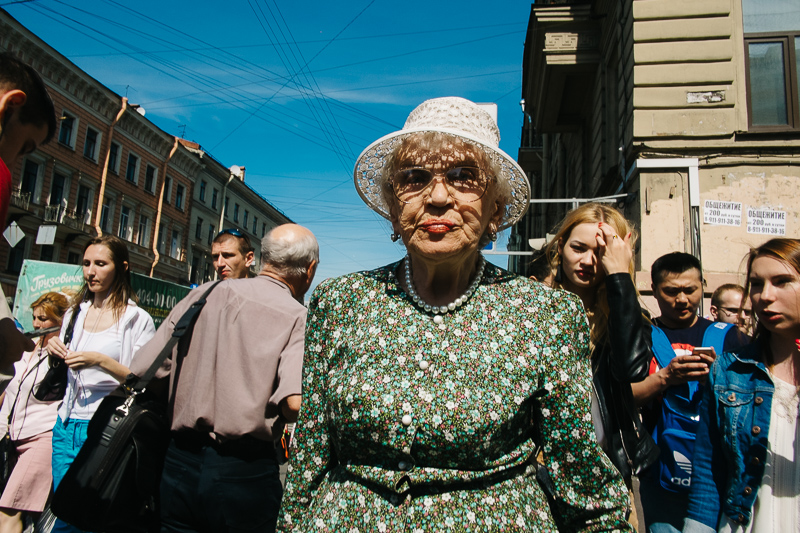 Interest doesn't feel as spread out here so you can walk from place to place without going long distances between photography opportunities. Transportation is solid here too with the metro system, but won't be needed as often as many large cities. 
4.  Parks everywhere
With over 200 parks and gardens, St. Petersburg is the greenest of Russia's major cities. It's one of my favorite parts about the city too, especially in the summer. Wherever you are, there's a park nearby. Many of them are large, open and full of life too. After the canals, bridges and architecture, it's what I think of next when I think about Saint-Petersburg. They can make for great spots for street photography too.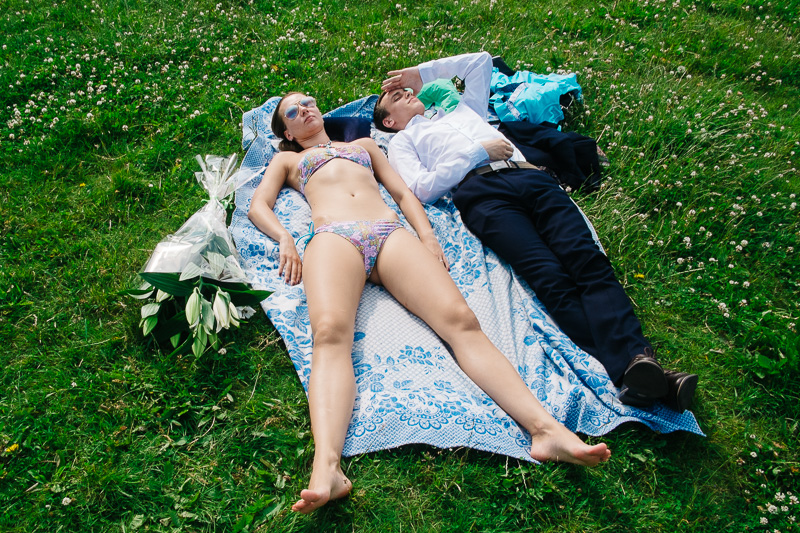 Summer Garden is the oldest park in the city, created in 1704 for Peter the Great and containing Russia's oldest collection of park sculptures. Catherine Garden gets plenty of activity due to its location, right in the center of Nevsky Prospekt. Alexander Garden is another beautiful park, located by the Hermitage, but my favorite would have to be the Field of Mars, which used to be the setting for military parades and drills. Most of these parks I walked through daily for street photo opportunities, and for a relaxing break.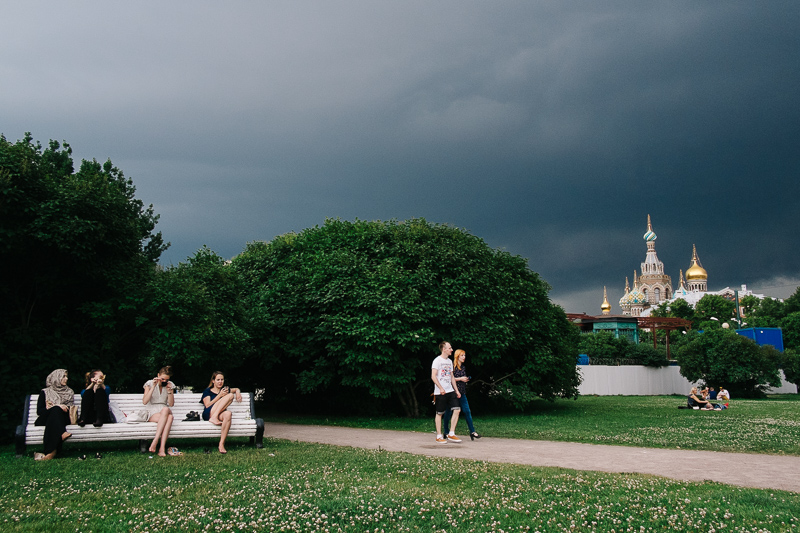 5. White Nights is an amazing time to be here
The summer is definitely the best time to be in Saint-Petersburg. Due to its location up north, summer light can last almost 24 hours a day. While I was there, it didn't get dark until midnight, with the sun coming out again at 3am. Because of this, the city has the White Nights Festival during its longest days (a few weeks during June to July).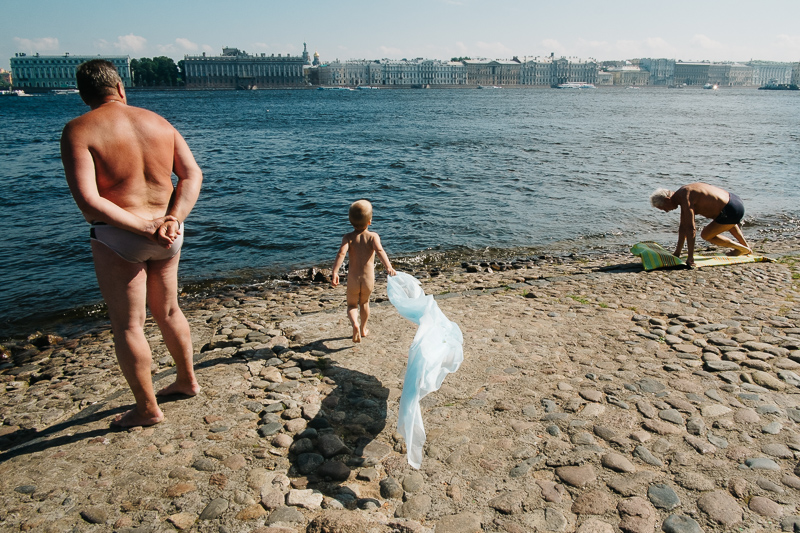 The city fills with life everywhere during this time, with people outside walking the streets, canals and bridges or enjoying the sun at the many parks. And this activity lasts as long as the sun does so if you wanted to, you could shoot all day and night here without getting bored. It's a different city during the summer and makes it one of the most enjoyable cities for photography I've been to.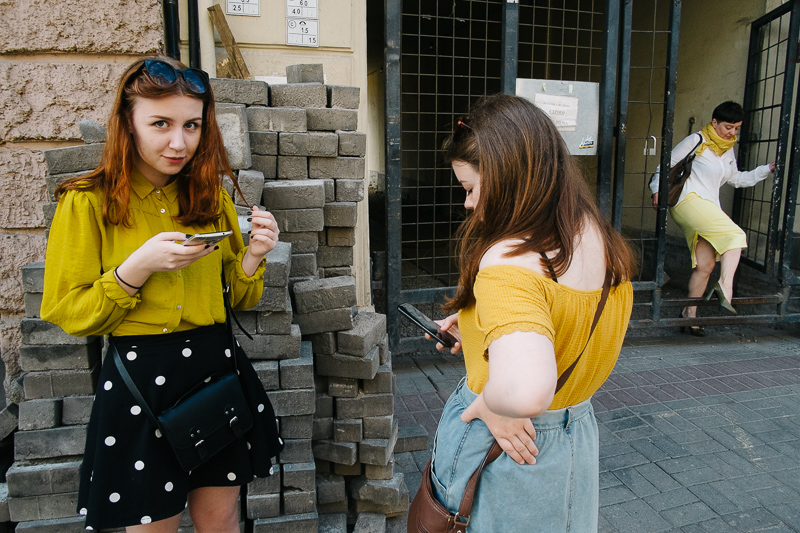 6. Don't stand on the bridge next to drunk people fighting
This is a very personal impression as I doubt the odds are high it will happen to others, but I might as well share it for your entertainment :) White Nights goes for weeks, but has a specific Saturday where the city really celebrates. Since universities and schools end for the year at this time, it's also become tradition for young people to celebrate during this event too, especially graduates. All this celebrating in the streets from morning to night mean lots of drinking.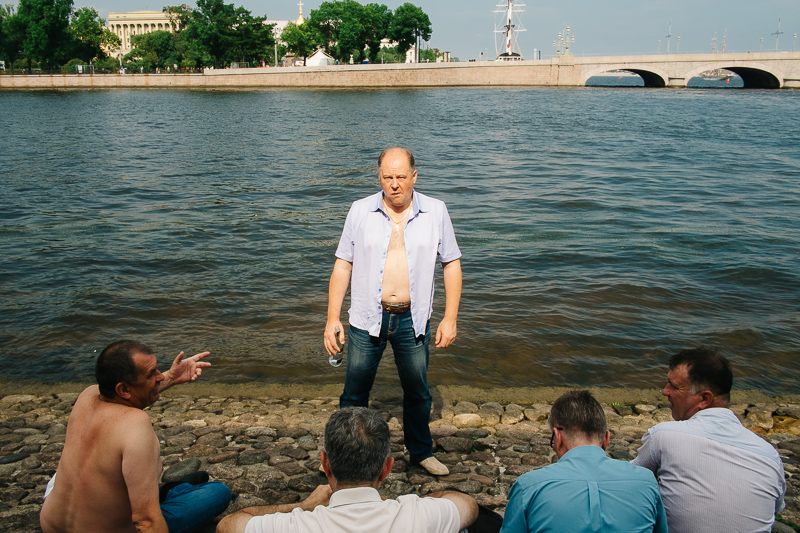 I was crossing one of the many bridges and saw a large group of university students dressed fancy while celebrating with champagne. I stopped to take a few photos, when all of a sudden a fight between a group of young women and an older man broke out. At first it was arguing, but then it started turning to drunk pushing. Unfortunately, while I was looking away taking a photo of some others, the group started pushing their way towards me. As soon as I turned, a cluster of them was right up on me pushing, and I got taken over the bridge with three of them. Into the river. Camera, phone, and all.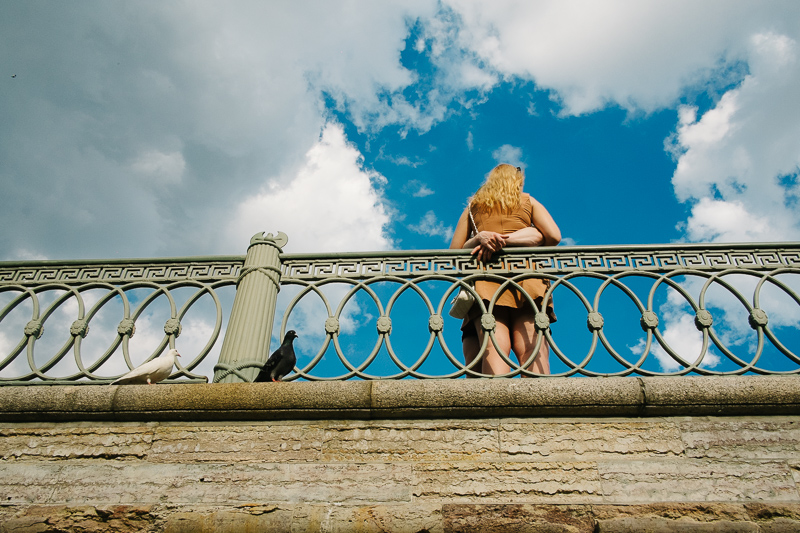 Surprisingly, my camera dried out and started working a couple of days later, but my phone never recovered. So always be aware of your surroundings, especially when they're drunk ;)
7. Culture Capital. Very european side of Russia (in the center)
For anyone that's never been to Russia, Saint-Petersburg might feel much different than expected. The people who are most surprised Saint-Petersburg is one of my favorite cities in the world are usually the ones that picture a dark Soviet version of Russia. Personally, I really enjoy the more "Russian" parts of Russia due to their character, but Saint-Petersburg has its own special magic. It's filled with culture, art, museums, operas, plays, and everything that would rival anything Western Europe could throw at it. It's been called a "window to the west" in Russia, but it's also so much more.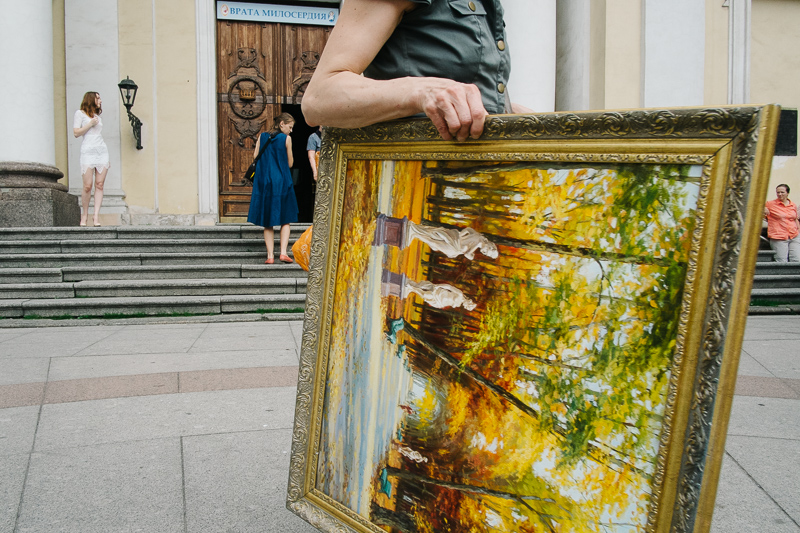 If you venture outside of the center, you can still find plenty of soviet feeling. I enjoy both the beautifully impressive architecture and the soviet buildings filled with more character than beauty. Kupchino can be an interesting place to find some of that feeling of the latter. While it has a reputation for being dangerous, it's much safer than it used to be. I'd recommend taking the metro for a visit at least once to experience and capture a different vibe.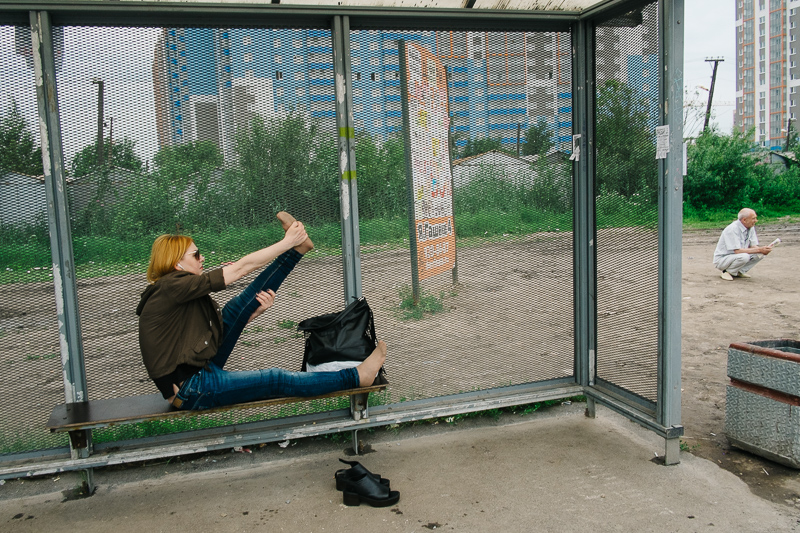 Beautiful Character Mixed with Interesting Characters
There's something very special about Saint-Petersburg. Its history, architecture, canals, colors, light, parks and culture come together in a magical way that is unlike any other city in the world. What makes it even better is the mix of characters and life Russia provides in such a beautiful and unique city. Interest is all around you with the backgrounds to help bring it together into a very photographable city.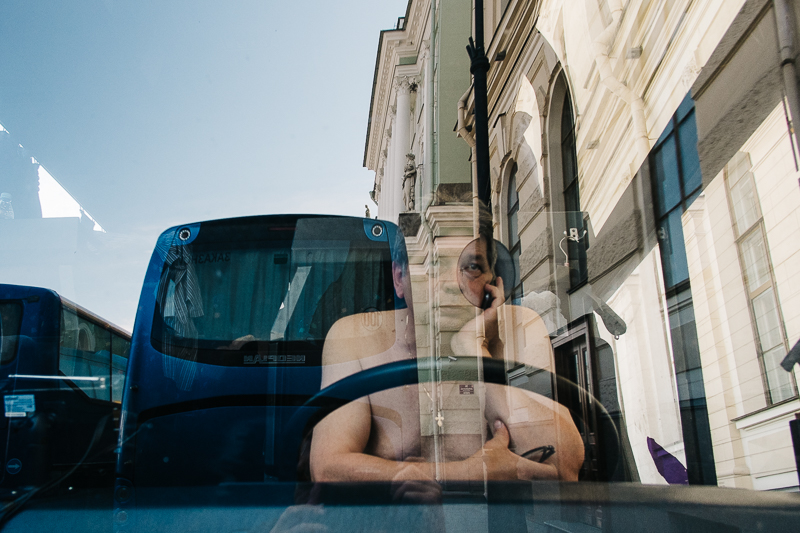 If any of you have been to Saint-Petersburg before, tell me about your experience and impressions of the city and country in the comments below! And stay tuned for more on Saint-Petersburg, including some of the best Street Photography shots I captured while there.
Click Here for More First Impressions on Cities Around the World 
(from a street photographer's perspective)