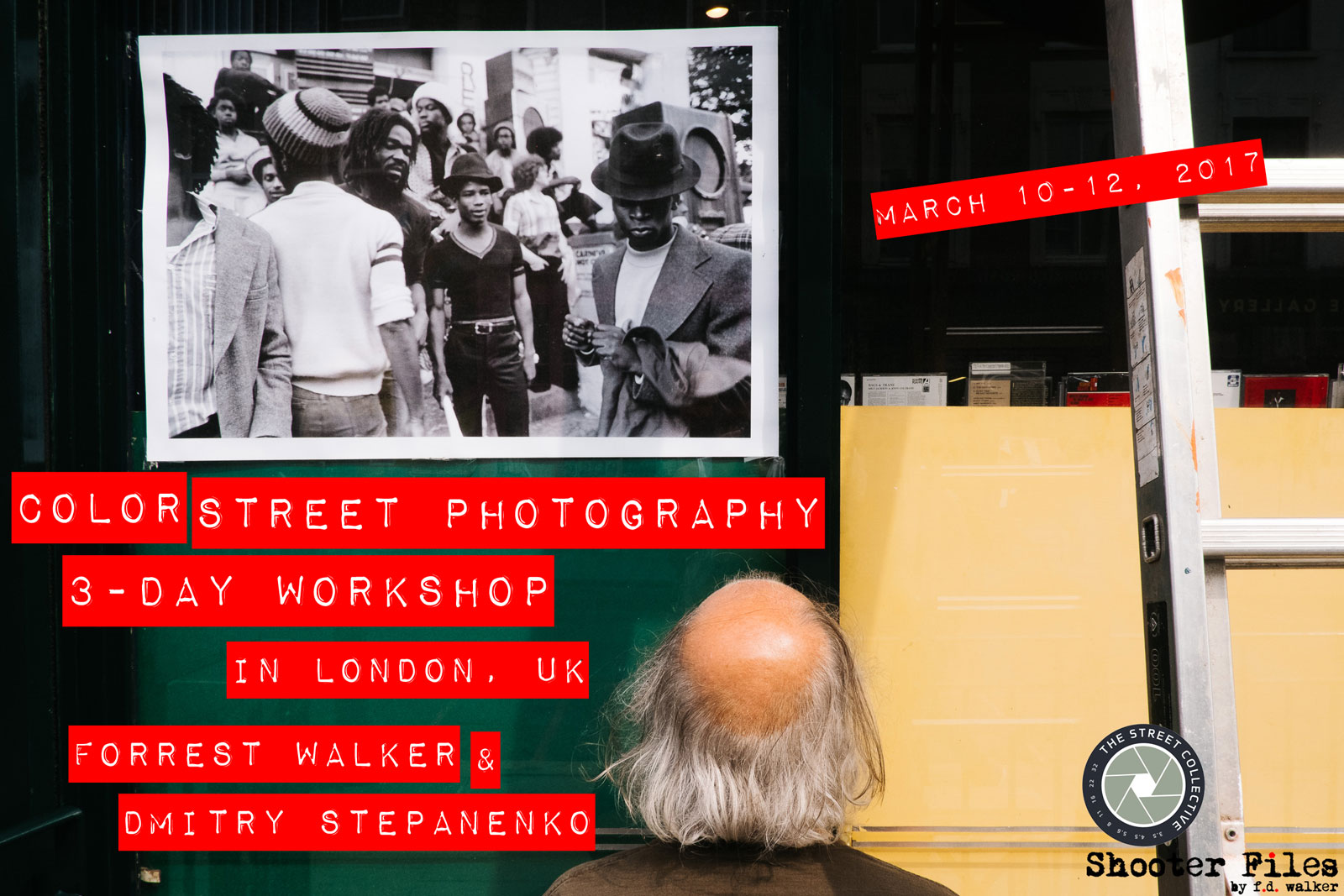 3-Day Color Street Photography Workshop in London
Announcing a 3-day street photography workshop in London on March 10th. The workshop comes under the umbrella of The Street Collective and will be led by Dmitry Stepanenko and myself, Forrest Walker. 
Workshop Description:
The workshop's focus is on color street photography and finding your vision. The workshop will include a mixture of daily photo walks, photo critiques, portfolio reviews and interactive lectures. This is an intensive workshop with multiple instructors fully involved each step of the way to make sure you get the most out of your time. 
It is a street photography workshop so we will be walking and making photos daily, working in smaller groups, one-on-one with each of us and on your own so you can really focus on all aspects of your photography. We will pass on our own techniques and at the end of each walk we will allow time for discussion and review.
In addition to the walks, Friday will start with a portfolio review and Sunday will end with a workshop review. Both will include constructive feedback and critique from Dmitry and I. Throughout the workshop, we will hold interactive lectures focusing on color street photography and finding your vision. Slide show examples of a variety of color work, past and present, will be shown and discussed in-depth, including artistic approaches and composition. From there, we will put the focus on you and the practices that will help you improve. These lessons will give an opportunity to discuss everything from what makes a photo strong to the different techniques that can help you reach your goals in street photography. All with a focus on the power of color and helping vision in street photography. Students are also expected to take an active part in several activities aimed at enhancing their vision and broadening the artistic experiences.
Additional Information:
The workshop will be limited to 10 people so we can keep the groups small and give plenty of personal attention. With two instructors, we can have a 1 to 5 ratio and allow more quality interaction.
The workshop fee covers not only the time during the workshop, but also the time spent on workshop preparation with each individual and any time needed outside of the daily schedule.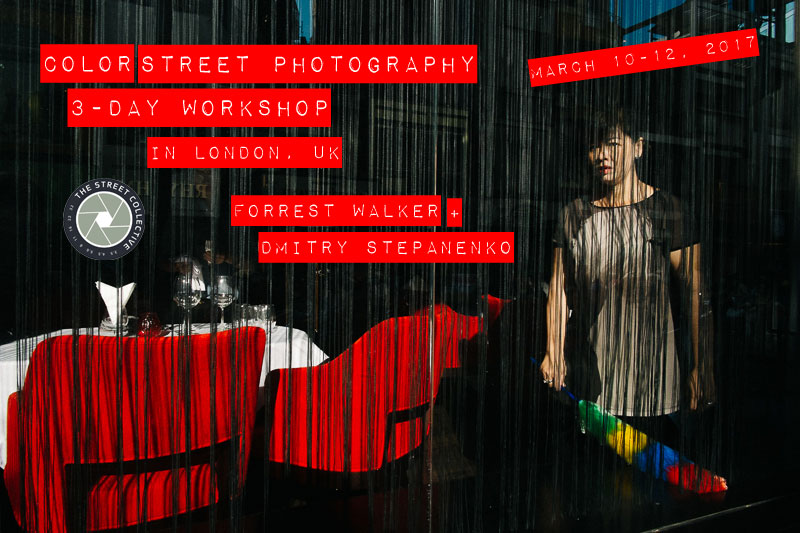 WHERE: London, UK
WHEN: March 10-12, 2017
PRICE: 400 GBP for the full 3 day workshop and preparation
Daily Schedule:
Friday March 10th: 12pm-6pm
Saturday March 11th: 9am-5pm (We will break for lunch and give time for more interaction after 5pm, if needed)
Sunday March 12th: 9am-5pm (We will break for lunch and give time for more interaction after 5pm, if needed. In the evening everyone is invited to a local pub to finish the weekend)
How do you sign up?:
Email me at: hello@fdwalker.com
Pay through Paypal:
The Street Collective: www.thestreetcollective.com
Dmitry Stepanenko: dmitrystepanenko.com
Forrest Walker: shooterfiles.com and fdwalker.com