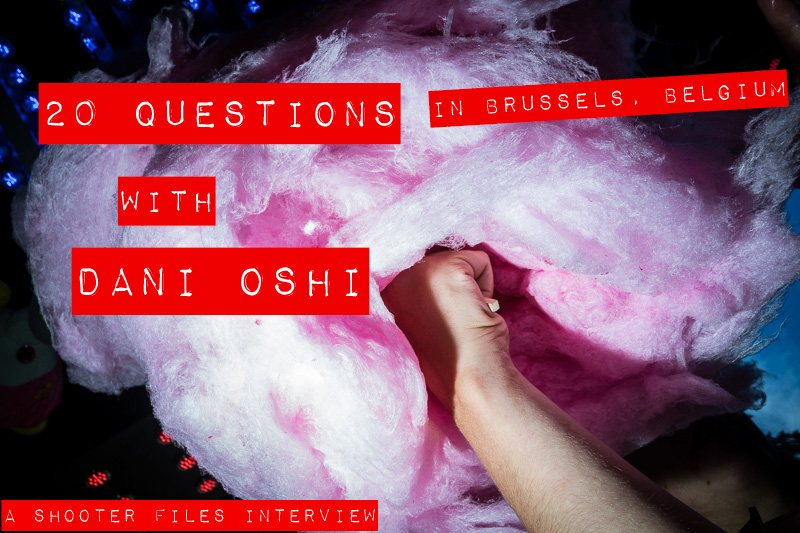 *An interview series with a play on "20 questions," where I try to mix it up with different questions. Some serious, some not so much. I'll also be focusing the series on some of the best street photographers from the cities I visit around the world during my 100 Cities project.
Last year, I met photographer Dani Oshi in Brussels during the Brussels Street Photography Festival, which he's a co-founder of. We quickly became friends and the whole BSPF event ended up being a highlight of the year. Dani's a great guy with tons of passion and energy, especially when it comes to photography. In addition to the festival, which is coming up again this year in October, he also founded WorldSP.co, a photography community that promotes contemporary original artists on tumblr from all over the world. When it comes to photography, his work crosses commercial and personal, including street photography.
Much of Dani's street photography work shows an up-close approach with strong attention to details and the use of flash to enhance those details. There's a tension brought to the scene through his vision in what he chooses to capture and how he captures it. In addition to close-up flash and interesting details, expression and color also play an important role in much of his work. It's personal and provides a unique perception of reality and life in the street.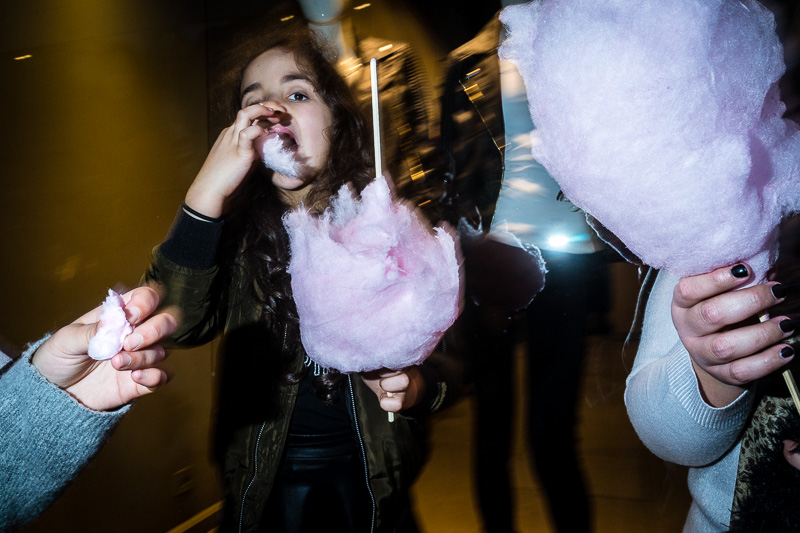 So now to learn more about him, it's time for 20 Questions in Brussels, Belgium with Dani Oshi…
20 Questions
with Dani Oshi
Before we get to the 20 questions, please introduce yourself. Your name, where you're from and one interesting thing about you?
Dani Oshi. Born and raised in Venezuela with Italian roots. I have been in Europe for 10 years now, that makes 1/3 of my life, you make the count. I recently did a personality test and got the "Protagonist": "Charismatic and inspiring leaders, able to mesmerize their listeners." I find that amusing and somehow accurate. I'm attracted to all the things that make me realize how diminute and enormous I actually am at the same time. I'm like a single grain of sand on planet Earth for the universe and a universe for an atom in my body. Isn't that incredible? I appreciate.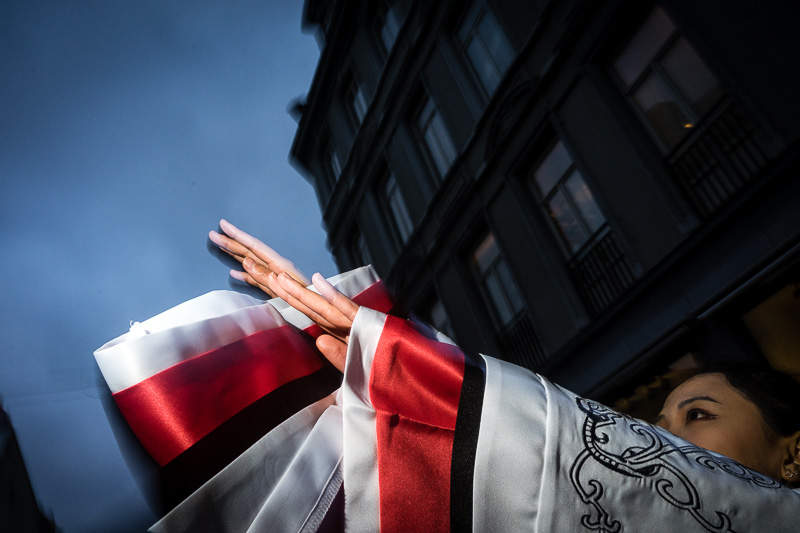 Past:
1. What is your earliest memory of photography?
It would be seeing photos taken by my father hanging in the walls of our house when I was a kid. My dad was a photography enthusiast as many people are, he had a good vision and the subjects were abstract where the details seemed to be important. I was very intrigued and couldn't explain how you could do something like that.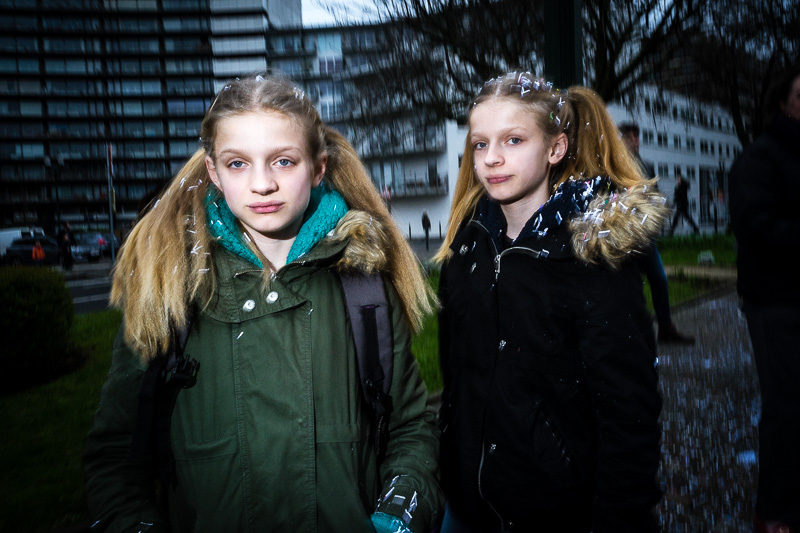 2. What do you think drew you to your preferred subjects in photography?
I have reflected upon this a lot in the past years. It is not clear to me and I might need a shrink to get to an answer. However, I think my personality has a lot to do with it. I do not mind interacting with people in general for whatever reason, and I'm very open and uncritical. At the same time I am drawn to details in pretty much every activity I do, I'm what you would say a perfectionist.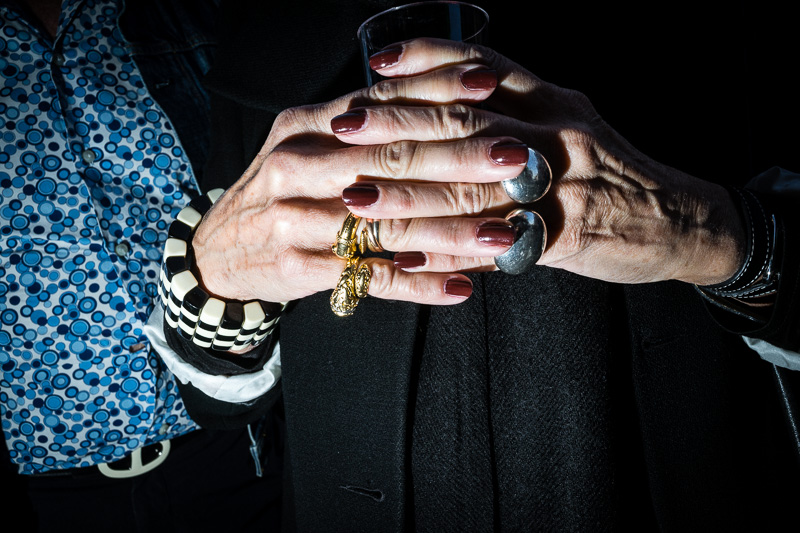 3. What advice would you have given yourself when first starting in photography?
Present:
4. What is your preferred set-up when hitting the streets for photography?
I like having control and use my hands when taking photos, so a manual lens is super important. I also like digital cameras and flash. It has been difficult for me to find the right gear, but with the help of some close friends I almost finally got it. What I use now is the closest to perfection and it has been my configuration for a bit more than a year: Mirrorless Sony A7 with an M mount adapter that allows me to do macro, a 28 prime Konika Hexanon M lens, wired flash transmitter and a Fuji flash.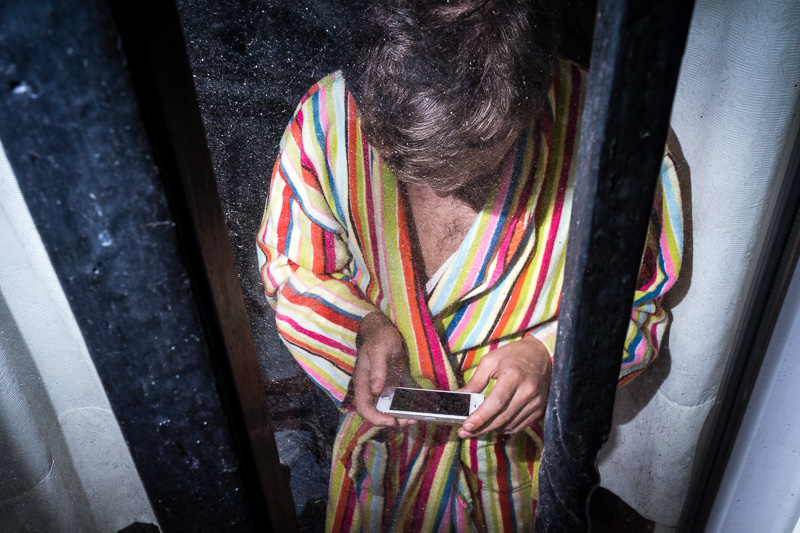 5. Describe how you approach Street Photography?
I try to go out every day to take photos, gladly, 90% of the times I actually do. I walk for about 1 to 3 hours, Brussels is not super big. I am open to take pictures of pretty much anything so I free my mind, some days more than others. I take pictures with and without flash, depending mainly on the sunlight and the situation. I look at minute details in daily life and try to portray them in different ways, unseen ways (at least for me). It is very difficult and sometimes I get back home with not many photos. This is however one of the things that keeps me going, finding the overlooked and unobserved, it requires time, patience and practice. There's a long way to go still.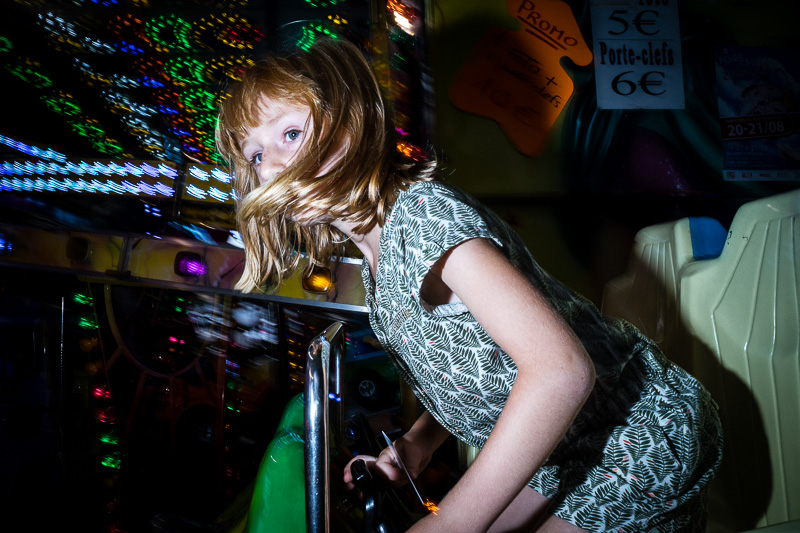 6. What are some things you hope viewers take from your work?
I don't really know. I do care about what I show, but over time I have lost interest in what others might think about my work. It needs to satisfy me in the first place. If someone else appreciates it, then I'm glad they can take something out of it. I recently showed some of my photos to my mother and she didn't understand anything (she's not the first). Only after talking a bit about my approach, she started appreciating my photos a bit more. She told me to talk about it when I share my work, but I prefer the viewers to make their own conclusions. Sort of: "Talk less, do more."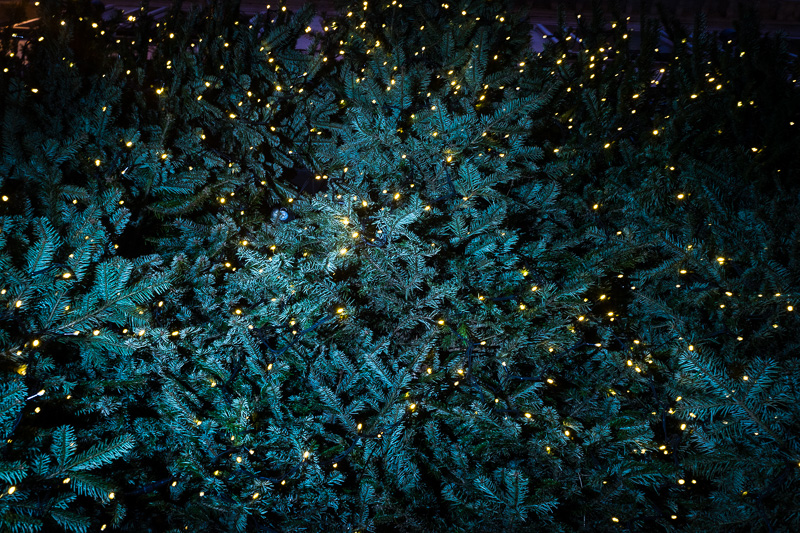 Not So Serious Questions:
7. You get one superpower for photography, what would it be and why? (You can't choose invisibility!)
Then it would be speed when actually taking a photo. I am already pretty quick (I think), but if I could be quicker, then I could compose better my images and maybe try 2 or 3 shots of the same situation and still get away with it. Candid close-up flash photography doesn't leave much space for composition and repetition.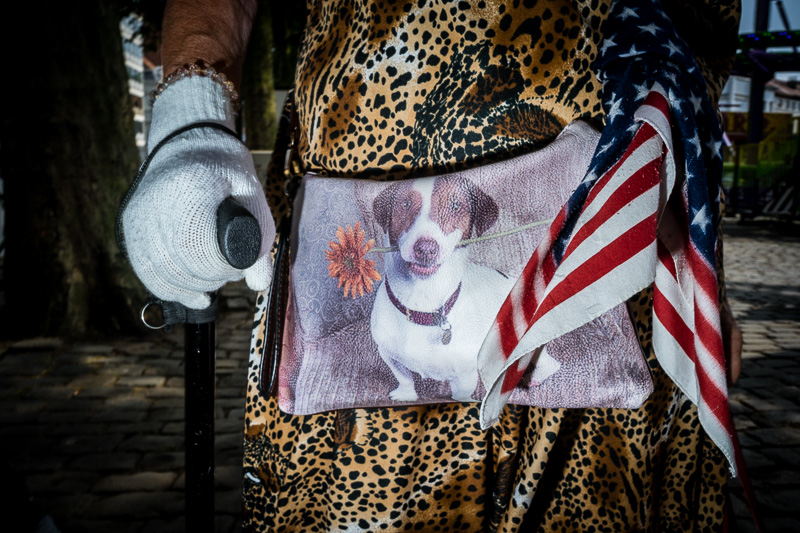 8. You also get 3 photography related wishes, what are they?
2 Speed Rounds (Give the first answers that come to mind)
This or That:
Name 3:
Your City:
15. Where do you like to photograph most in your city, Brussels, and why? 
You:
16. You're originally from Venezuela. Brussels being so different from where you're from, what was that transition like and do you have any desire to photograph your home country?
I'm so used to Europe and moving that I barely felt any transition when I moved here 3 and a half years ago. I don't mind changing and I actually look forward to change. Of course, Belgium is different to Venezuela and I would love to photograph there, however I live here and I'm happy with my surroundings. Let me put it into a sentence: I appreciate the now and embrace the change, nothing lasts forever.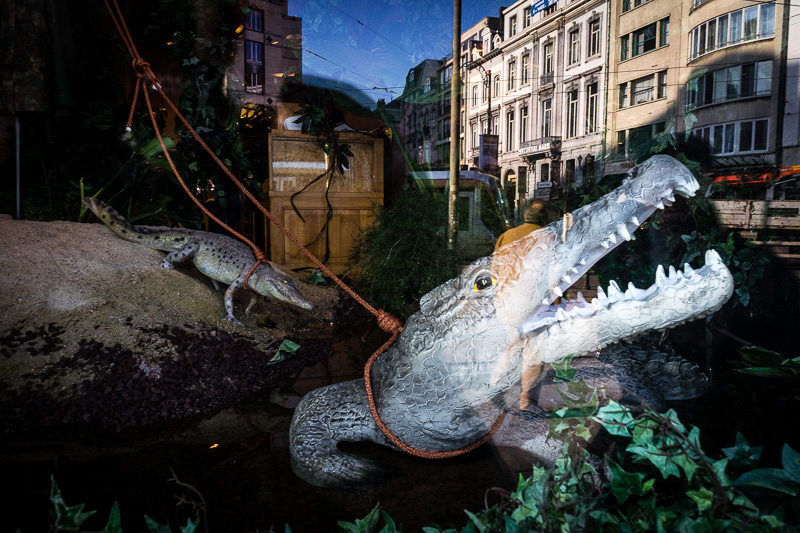 17. Much of your street photography work is shot very close-up. What attracts you to close-up and tell us a little about your recent close-up photo series that was a finalist at Streetfoto San Francisco.
I am extremely attracted to the details and how by getting so close you can change your visual perception about a subject. I also enjoy the tension it creates for me when taking the photo and for the viewer when they watch the photo.
The SF finalist series is a dissection of a bigger experimental visual project I did at the beginning of this year (2017) about photos I took last year (2016). It was my way of assembling my photographic work of a year in a sequence, more of an exercise for bigger plans I have ahead. I put a lot of hours, thoughts and discussions with friends and photographers about it and I am happy with the results. The full series can be seen on my website here: www.daniosorio.com/2016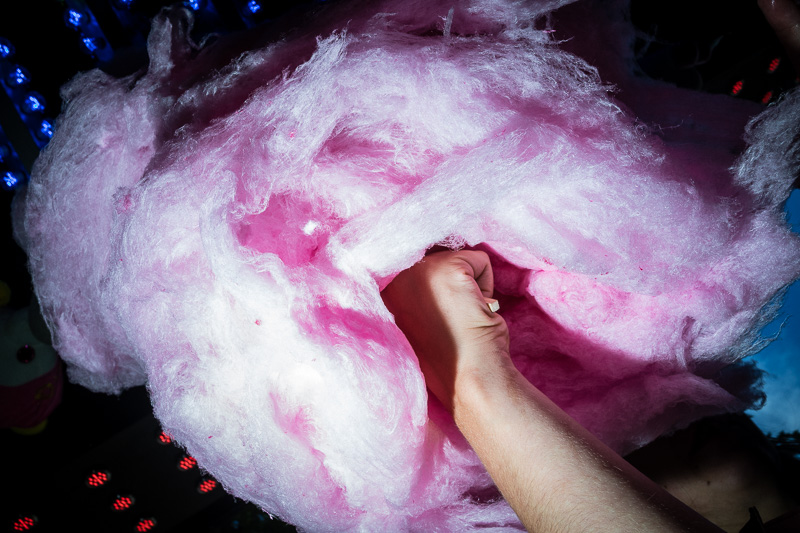 18. Last year you co-founded the first annual Brussels Street Photography Festival. Now, coming for a second year this October, tell us a little about the festival and how it came about.
The BSPF started as a shared effort between me, Sedaile Mejias and Diego Luna Quintanilla, both architects and urbanists, which by chance (and not) are also from Venezuela. We happened to be collaborating in a project they were leading in order to improve the look and feel of a square in Brussels, and I was documenting the process with my photography. After many hours spent together, we realized we had common ideals and so the BSPF was born as a combination of our interests towards photography, urban spaces and Brussels, among others.
The BSPF is a project of research, passion, experimentation, love for the city and of course, photography. Our visions are different and somehow they blend very well to create this particular event. We are very passionate about it and we hope this energy can be seen by our visitors and participants. (Deadline for Entering Contests: August 1st, 2017)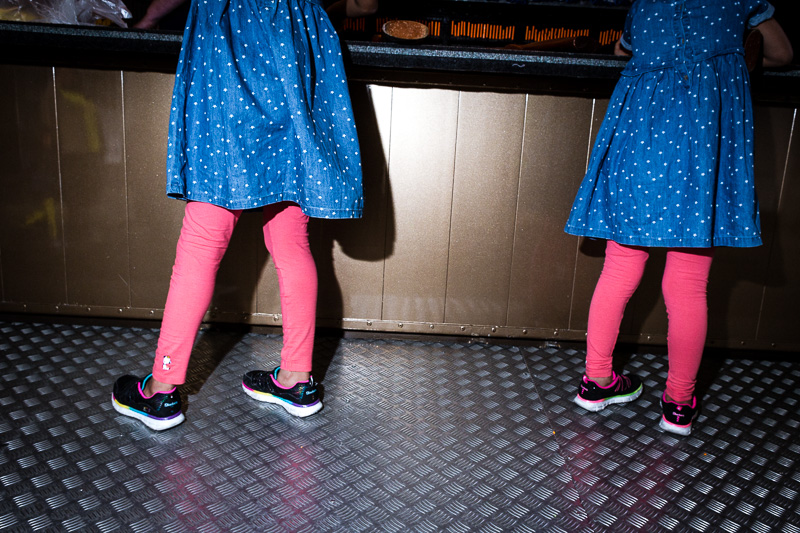 Sedaile recently wrote in an article for the Brussels Newsroom, a page about Brussels she runs with Diego: "The BSPF not only documents the street through images, but it celebrates the street by encouraging the simple act of walking: the rhythmic step of the urban passers-by, their capacity for self-absorption and reflection, their will to self-question as they walk. Finally, walking gives us freedom as well as thinking does."
Behind a photo:
19. Pick a photo of yours that you remember capturing and share any memories you have attached to it.
The photo of the foot with an ankle bracelet under the stocking with the green background is a photo I'm very fond off. This was the first day after getting my M mount adapter with macro possibilities for the 28mm lens. I had been waiting for the adapter for about a month, and it was the final piece missing to have my current setup ready, I could finally get up close again. When I got the package, I put it up, made a couple of tests at home and went straight to shoot. This photo was the first try on the streets. I remembered I quickly went back home and saw the photo to see if I had used the adapter correctly, I sent the photo to some friends and told them: "I'm alive again!". Long story short: It had been a long dark period of waiting for the right setup, so I was happy to be back.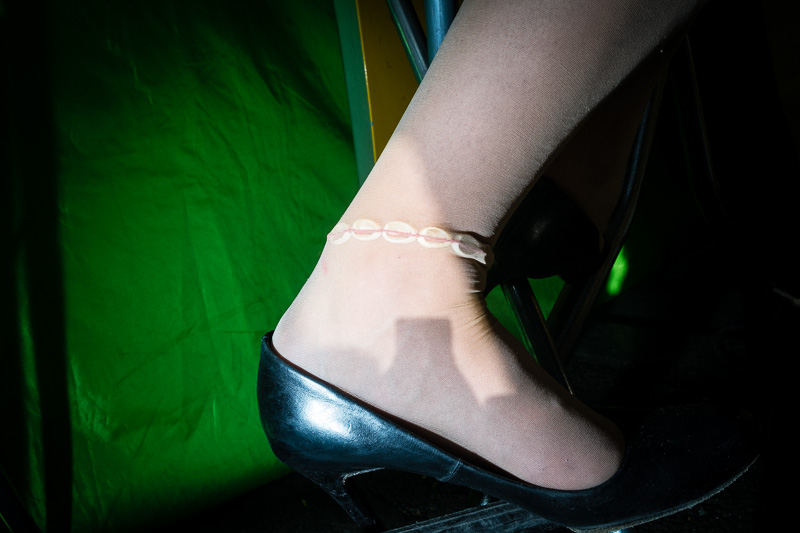 The Final Question:
20. You have only 3 photos left on your last roll of film.
In the first direction, you see a group of children wearing zoo animal masks
In the second direction, you see a line of older women in fur coats and fancy jewelry waiting for a taxi
In the third direction, you see a heated argument starting between two groups of men
And in the last direction, you see a colorful parade
The light is perfect at all 4 locations. What do you do?
Definitely I would go for the elders in fur coats. I would use flash (regardless of natural light conditions) and be quite close trying to include as much as possible, but highlighting the details. If possible, I would shoot 1 or 2 frames of the situation, maybe the first photo would trigger a reaction from them and I would try to get a second photo, the whole thing could take up about 3 to 4 seconds. Having one frame left, if the children are not far away, I would go there and take my third and last shot.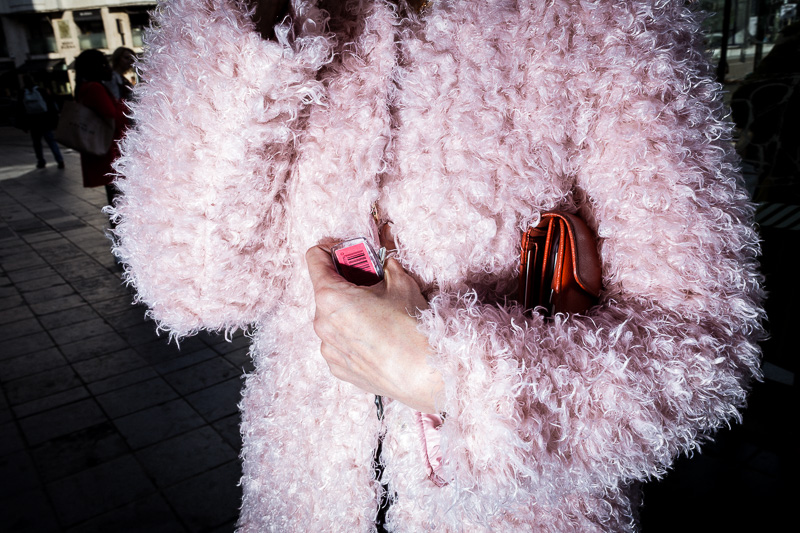 Another big thank you to Dani for the Interview, and for anyone who would like to see more of his work, check the links below!
And with the Brussels Street Photography Festival coming up for a second year this October, you can enter one of its international contests here: