The number one question I'm asked is "What's your favorite city for Street Photography?" From friends and family to strangers and emails. The truth is I can't deal in absolutes or favorites with most anything, especially when it comes to answering that one. There are things I like about most cities that make them memorable in their own way, and there's too many things dependent for me to pick just one above all for street photography. But I can pick some that personally stand out a little more and tell you why.
So, now that I'm over half way towards my goal of photographing major 100 cities, it's time for a 2018 installment of my Annually Updated Top 10 Cities for Street Photography. Heading into its 4th year, only cities I've photographed so far during my 100 city project are eligible. So, check the list here before you get mad at me for not including cities like NYC or Tokyo yet (They're coming this year, though).
While last year did bring the most cities covered, and plenty of strong competition, there actually isn't too many changes to the list this year. A couple of new cities made their way into the Top 10, but the rest proved too solid to get edged out. You can see some of the strongest and most memorable competition from the year here, though. You can also see which cities were edged out from last year's list here, and we'll see how much next year's list changes with even more cities up for inclusion.
My Annually Updated Top 10 Cities for Street Photography
(for 2018)
Istanbul, Turkey
Havana, Cuba
Saint-Petersburg, Russia
London, England
Mumbai vs Kolkata, India
Odessa, Ukraine
Cairo, Egypt
Paris, France
Marrakech, Morocco
Hanoi, Vietnam
Istanbul holds a special place in my heart so I might be a little biased here. It was the first of my 100 major cities project, and the jumping off point for this blog and mix of plans and goals I'd set for myself. I lived here much of 2015, so I got to know it better than most cities too, but personal bias aside, I can't imagine Istanbul not being towards the top of any street photography city list. Istanbul truly has it all. 
Being the capital of three empires helps cram the city with so much to offer a photographer that other cities can't compare. Culture, history, religion, politics, people, diversity, character, conflict, architecture, sea, sunlight, color, old world, new world, and the list goes on. It's many worlds of atmosphere packed into one city. It's no surprise it needs two continents to contain it.
You could live here for years and only touch the surface. The energy and atmosphere of Istanbul is what I miss the most, though. It feels more alive than other cities, with a raw beauty that I haven't found anywhere else.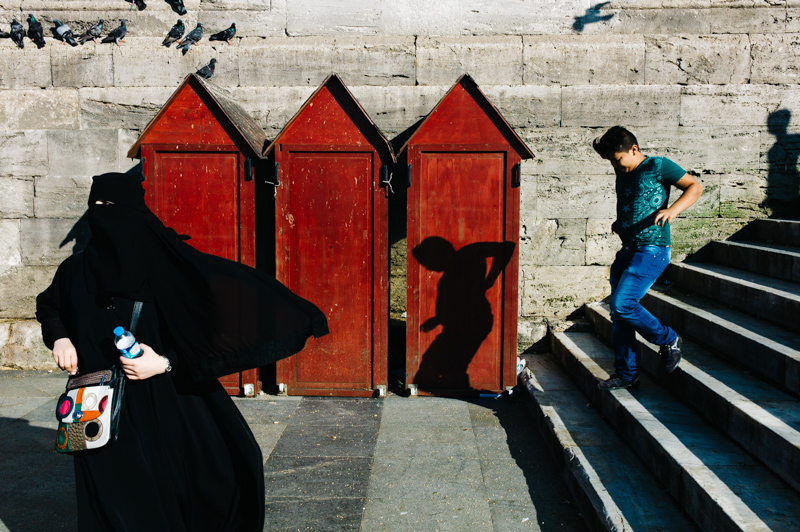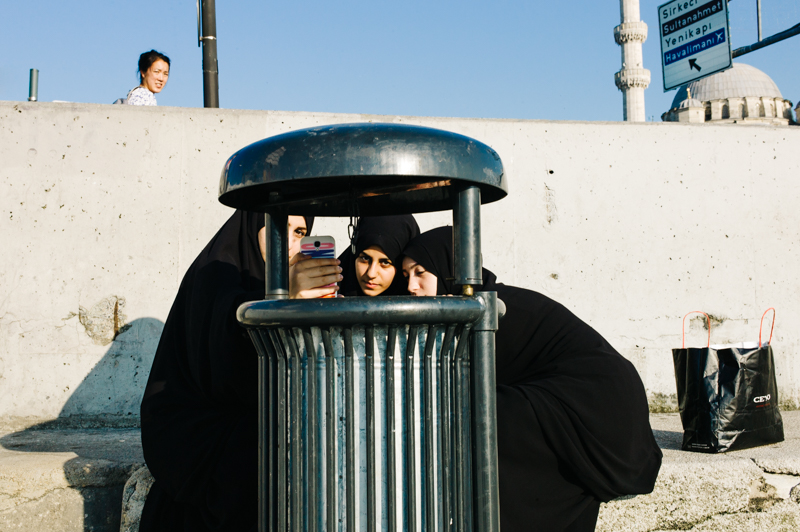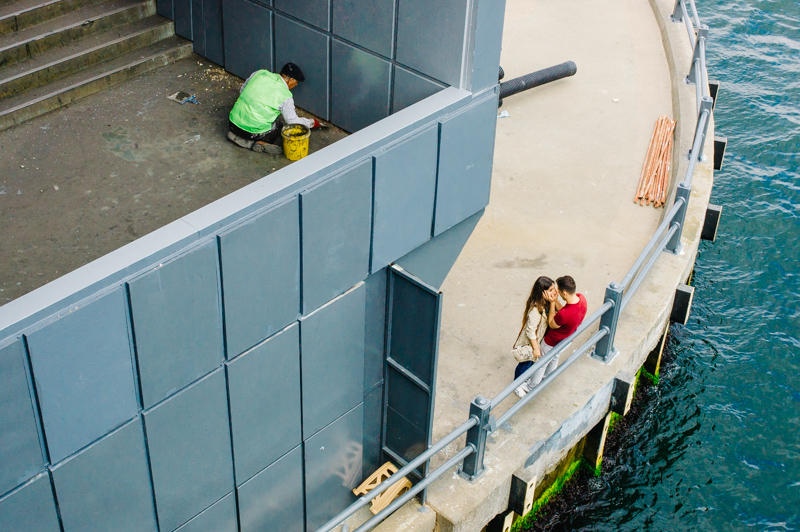 2.

Havana, Cuba
If you imagined the perfect city for street photography in your head, Havana might be what you'd picture. It's extremely walkable, full of character, color and life around every corner, as photo friendly as it gets, almost too easy to shoot in, and all with an atmosphere frozen in time. The opportunities for photography are endless here. You can just walk in any direction and explore away.
Havana is also a city that invites you in with the people like not many, so it's a complete experience for photography. The amount of times I get invited for a drink or even into someone's home in Havana is something that you don't experience elsewhere, especially in a large city.
Still, while Havana is no secret among photographers, people question me about it as much as any. "It seems too hyped, over photographed, packed with clichés, every photographer's destination,…" and so on. And while the old car type clichés of Cuba do deserve caution when here photographing, it's mostly a bunch of nonsense. You won't find many photographers that have been here that regret it. Most fall in love just like everyone else. And believe it or not, there's still plenty to photograph here. So my advice is to just ignore the clichés and get over here as soon as you can.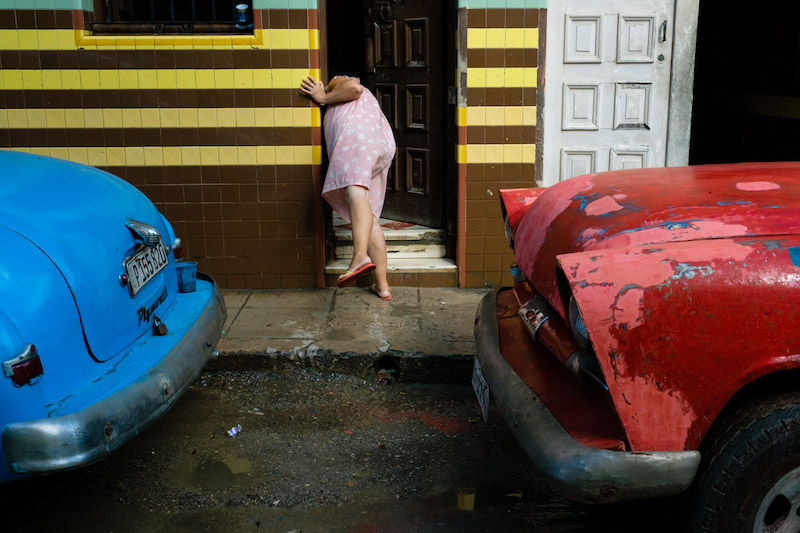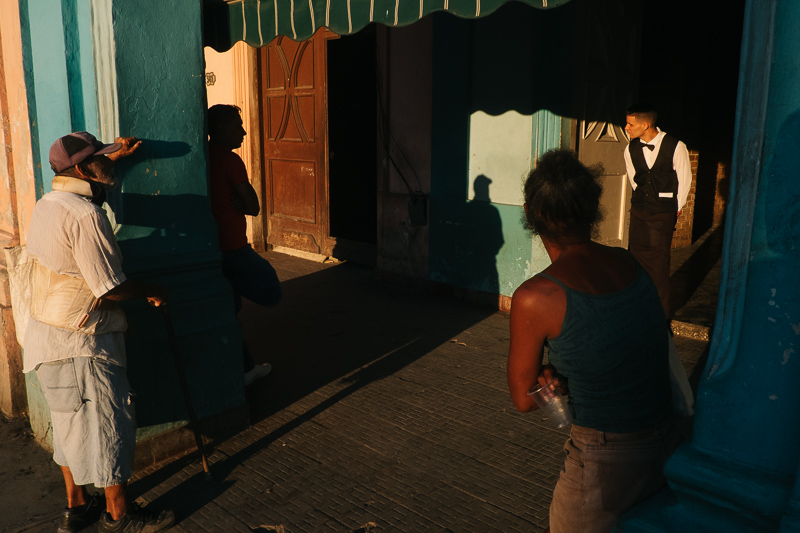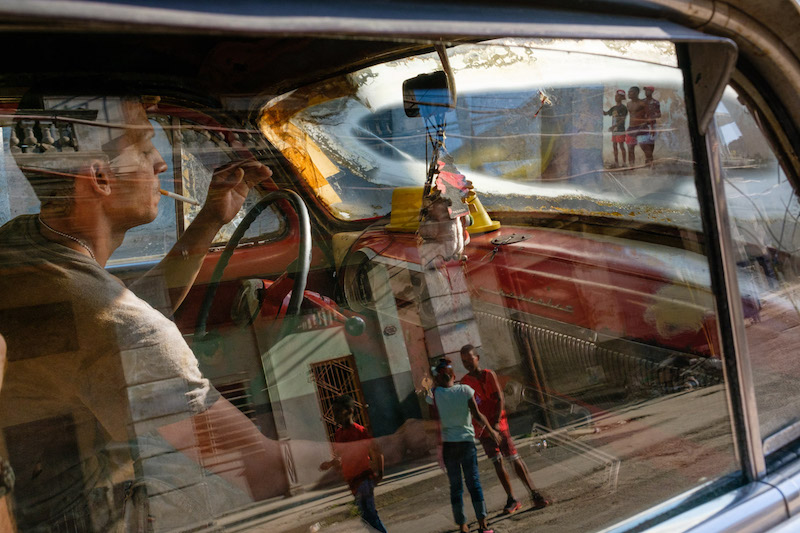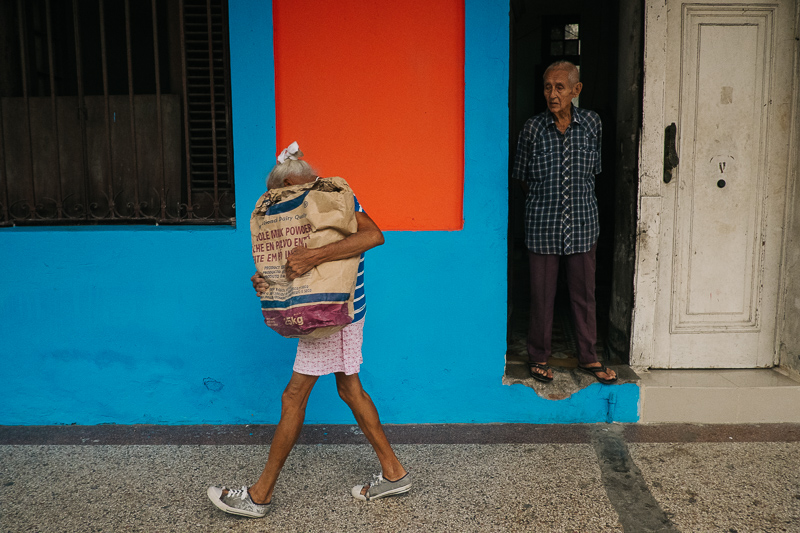 Saint-Petersburg is probably the least hyped and talked about city on my list, so why is it up at #3? Because people just don't know how good it is. Now, the time of year does makes a big difference, but if you go in the summer, it doesn't get much better for street photography. The winter can be beautiful in its own way too, you just won't have many hours of light.
The summer in Saint-Petersburg might be my favorite place to be for street photography, though. The sunlight is out 20+ hours a day and the beautiful city is full of life just as long. More than that, though, there's just something magical about the city. The canals, pastel colors, architecture, bridges, islands, hundreds of parks, and more give it this surreal atmosphere that has to be experienced. The life and people are full of character too. Many people go about their life without any care of what others think, so it's not uncommon to see older women and men sunbathing in their underwear. At the same time, you have many people who care a lot, so you see a variety of fashion and looks. It's a big, magical city with a mix of so many things.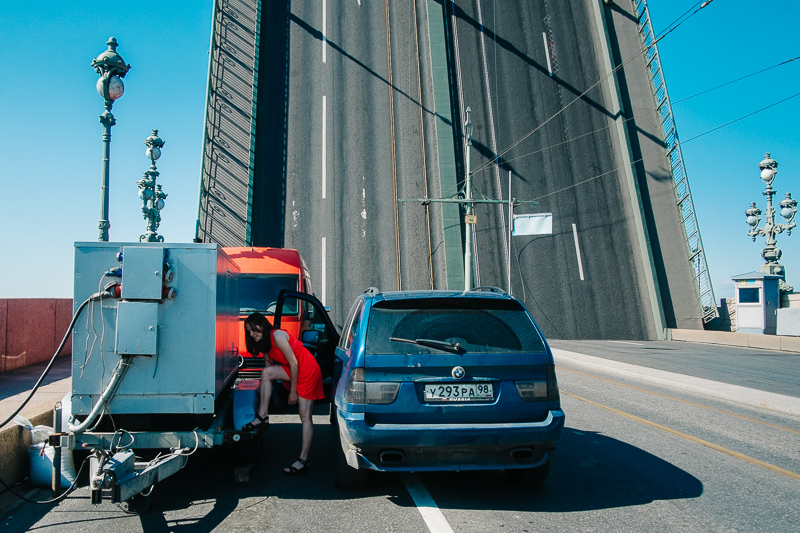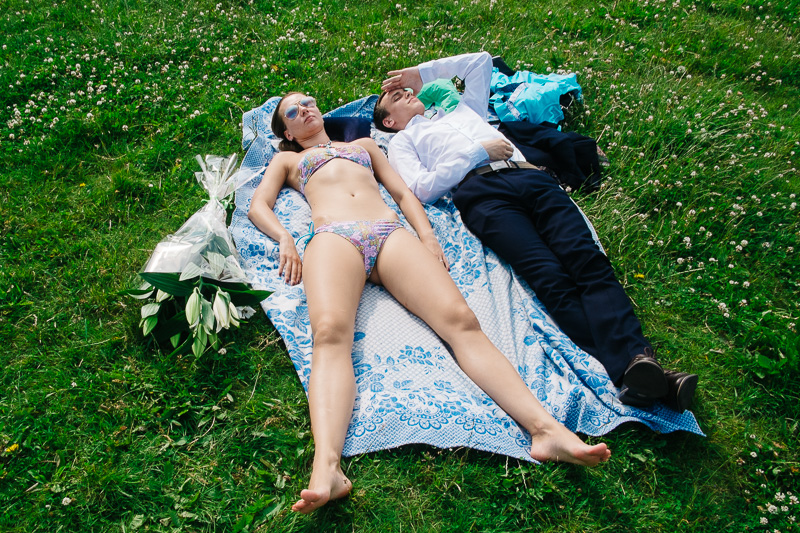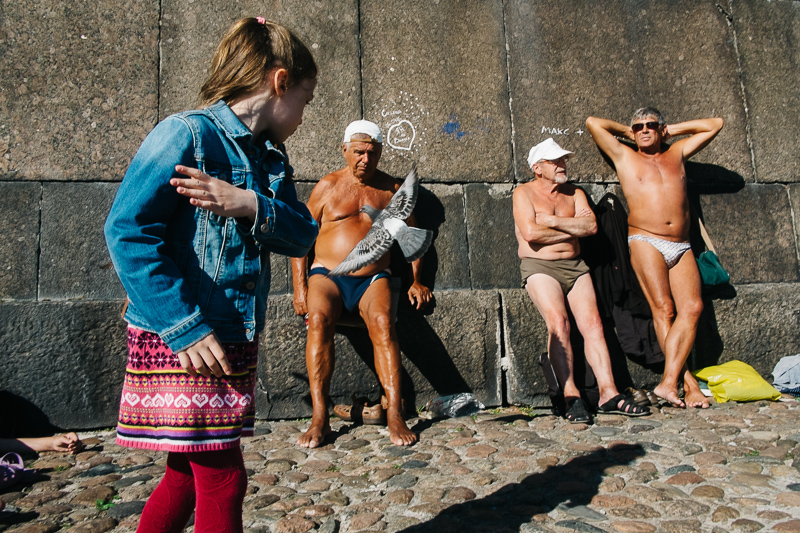 4.

London, England
London is as well-known as any city in the world, and as famous for street photography as it gets, but sometimes cities don't live up to their fame. London isn't one of them.
One of my favorite aspects of London are all the different neighborhoods, each with their own character. It's like different villages grew until they combined into one large city over time. It isn't like New York or Tokyo, where skyscrapers dominate over you. London doesn't feel overwhelming for a city its size. You can spend your days exploring parts of London on foot and get completely different atmospheres when it comes to photography. Some areas are chaotic and crazy, while others are quiet and relaxing. There's something around every crooked, winding street, and you never know what it will be.
The biggest knock on London is the weather, which I can't say is undeserved, but if you get some sun, the light here is special and it's really hard to beat this city. It's as dynamic and fun to shoot in as it is famous.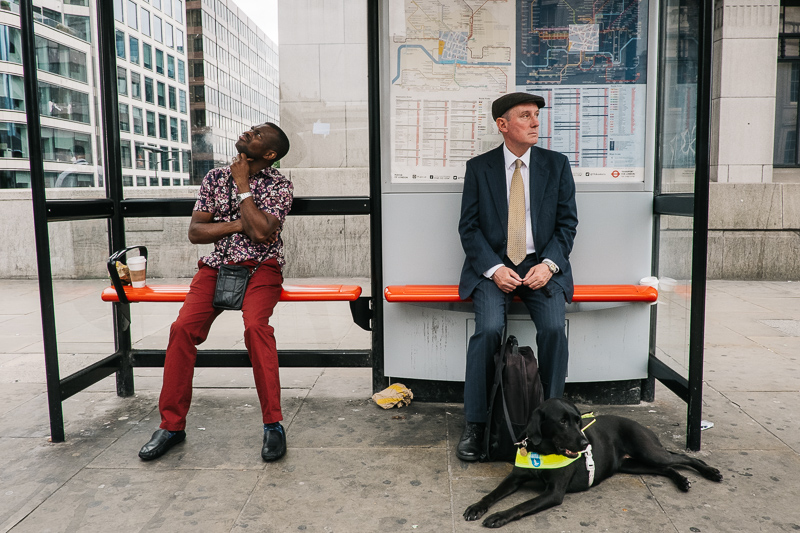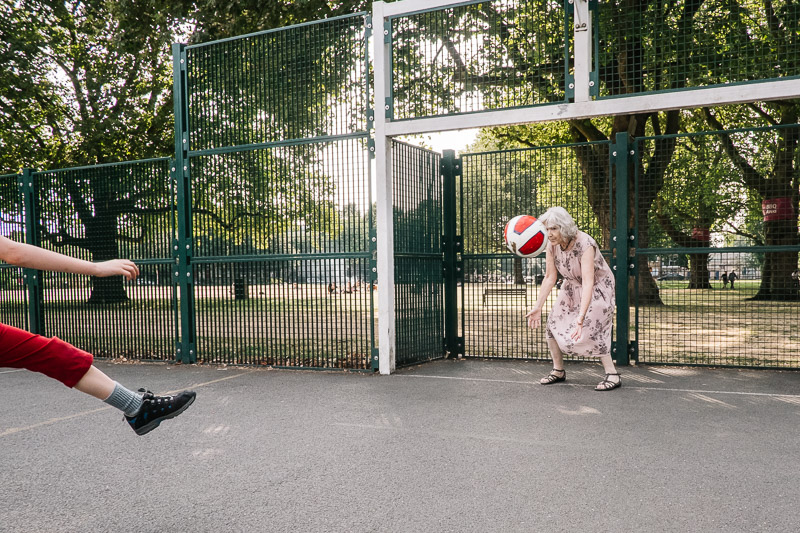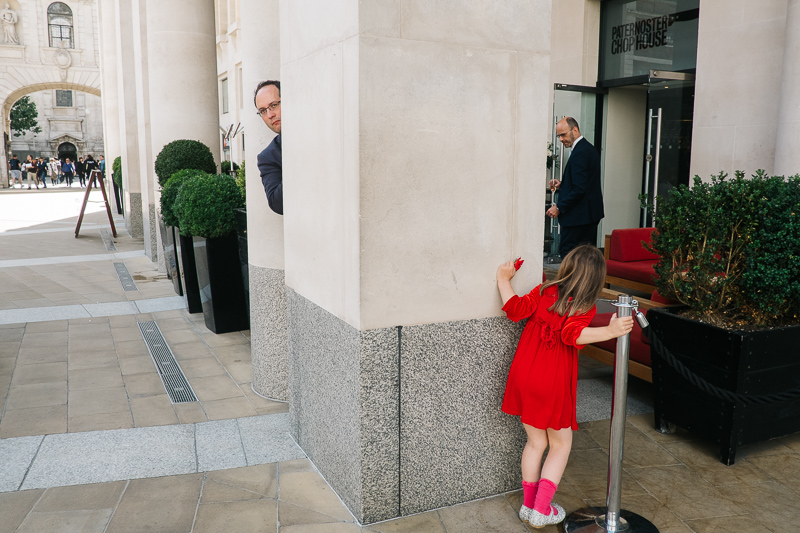 Mumbai was here on last year's list, but I honestly expected Kolkata to knock it off this year's list. Having already been to both cities in the past, Kolkata had originally left the best memories for street photography. But after returning to Mumbai in 2016 and Kolkata in 2017, while photographing them more in-depth, Mumbai closed the gap in my mind. It's difficult to choose between them, as they each bring different pluses and appeal. India is so packed with cities for street photography that I'm just going to include both cities under one, while explaining their different appeals.
Mumbai is the financial, commercial and entertainment capital of India. If you go by population, Mumbai is the largest city in the world's second largest country. If you go by money, it's the wealthiest city in India, but with some of its most extreme poverty. Mumbai is also India's most diverse, cosmopolitan and westernised city. Basically, Mumbai is everything and more.
Bazaars and temples, colonial architecture and skyscrapers, bay promenades and fishing villages, Asia's biggest slums and Bollywood stars' most expensive homes. Mumbai is filled with a variety of scenery and life that rivals any city in the world. It's filled with an urban energy that consumes you and endless interest that keeps you wanting more. All of this adds up to one of the top cities in the world for street photography.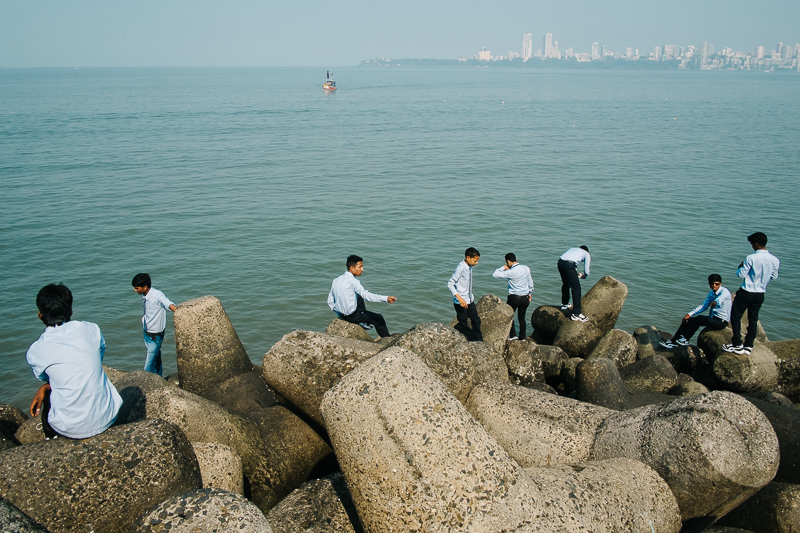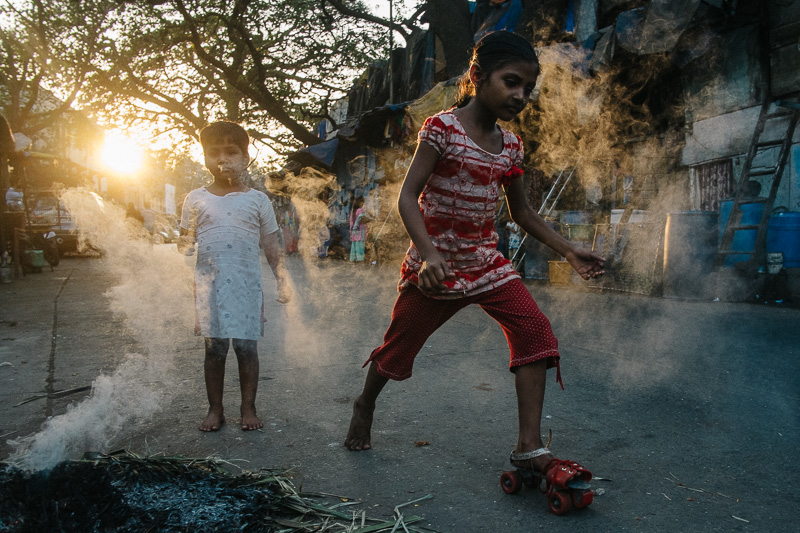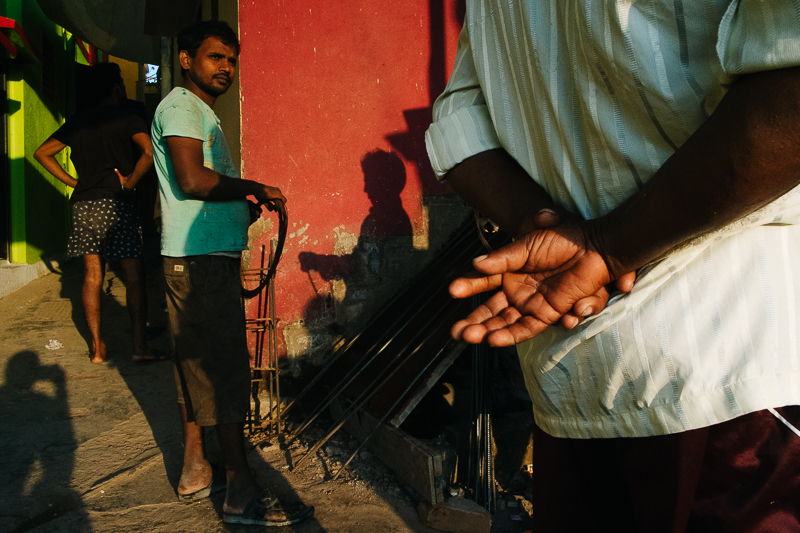 While not quite as big as Mumbai, Kolkata is still one of India's biggest cities. Yet, it has a noticeably different, more easy-going and welcoming atmosphere compared to the others. It's a city made for walking and street photography. While India's other large cities are more spread out, Kolkata feels like you can walk everywhere. It has a special, old world feeling mixed into a big, urban city. It feels authentic, filled with culture and a chaotic, yet friendly vibe. The colonial-era architecture contrasting with urban slums, it's also gained a reputation as the most friendly of India's metropolises. While it might not be as known with the general traveler, it is known among the photography community. It's made for bringing your camera and exploring away.
If I really had to choose between the two, I'd say Kolkata is easier and more enjoyable for a shorter visit, while Mumbai provides more variety and interest the more time you have. They're both as good as gets for street photography, though.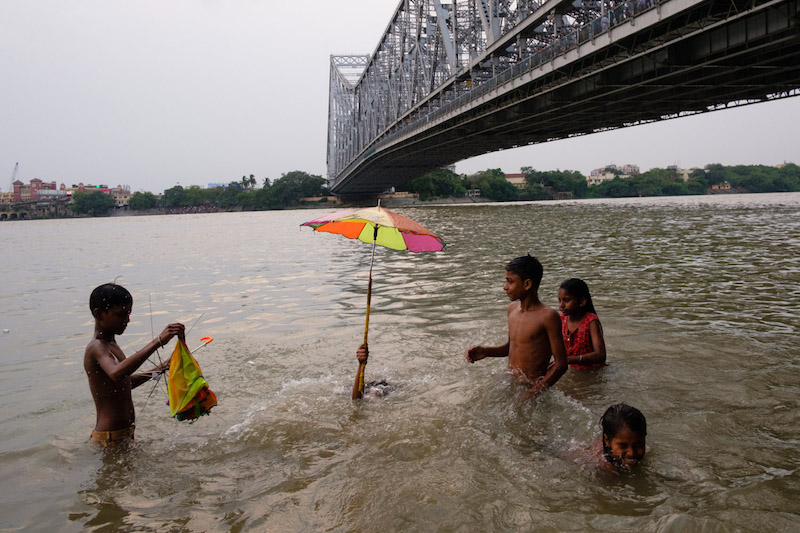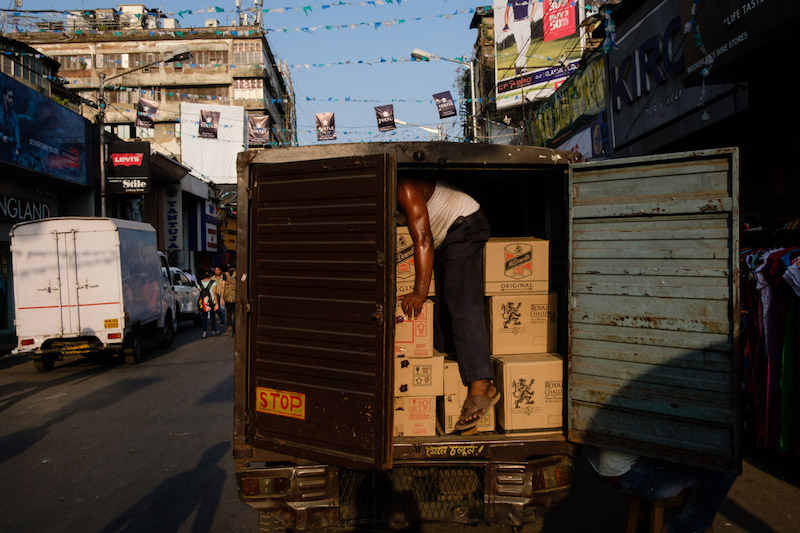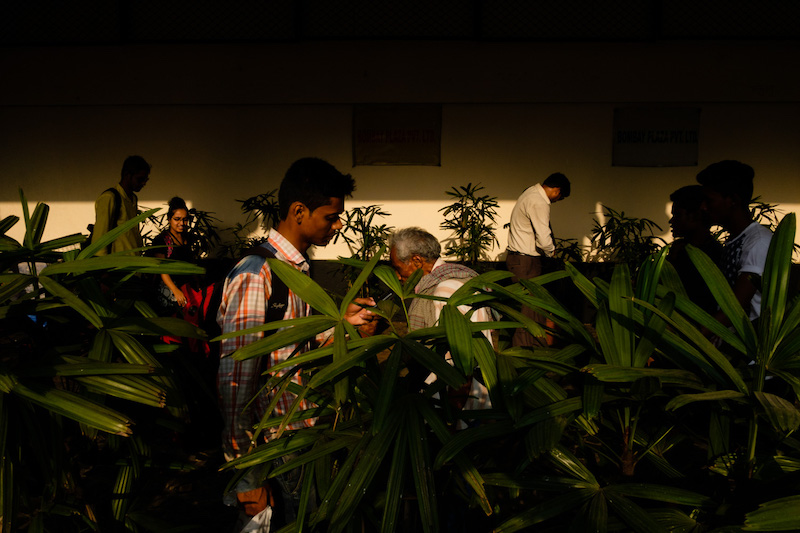 6.

Odessa, Ukraine
I have to include a city from Ukraine, one of my favorite countries in the world for street photography. Kiev and Lviv both get high recommendations too, but if I had to choose one, it would be Odessa. I included it in last year's list, but actually returned again since, which only cemented its place as a personal favorite.
I went to Ukraine for the first time in 2015 and fell in love. So much so that I've returned both years since. I like places that feel authentic, are full of character and mood, while being a little rough around the edges. Ukraine is all this more than any place I've been. There's nothing fake about the atmosphere and it doesn't feel over photographed. It's more untouched, while still being a large country with plenty going on. And the markets are the best you'll find anywhere. Odessa's Privoz Market is no exception.
Odessa provides this atmosphere that I love, but adds the Black Sea and more. It's become the country's top vacation getaway with beaches that fill up during the summer. The city is filled with history and character, while being extremely walkable. You can enjoy the pedestrian streets, old courtyards, parks, and markets in the city, and then take a walk to the beaches to enjoy the very unique character, and characters, that fill it. They aren't the typical tourist beaches you might be used to, either, which provides even more interest for street photography.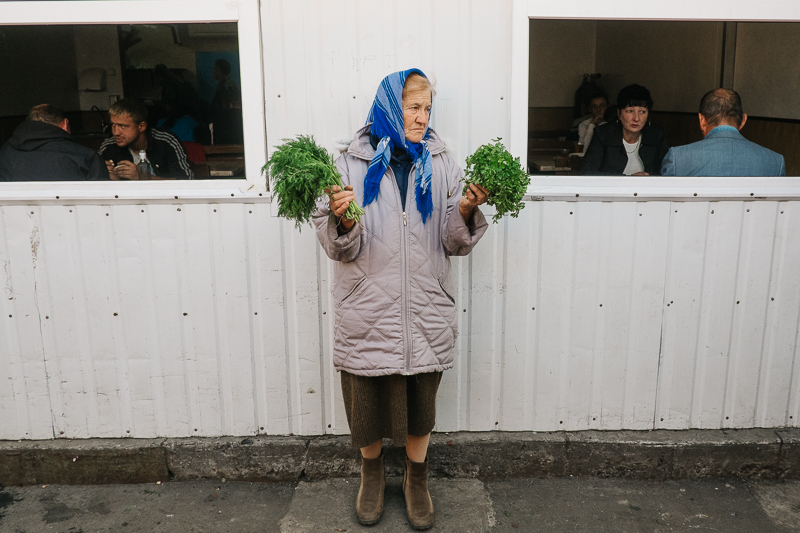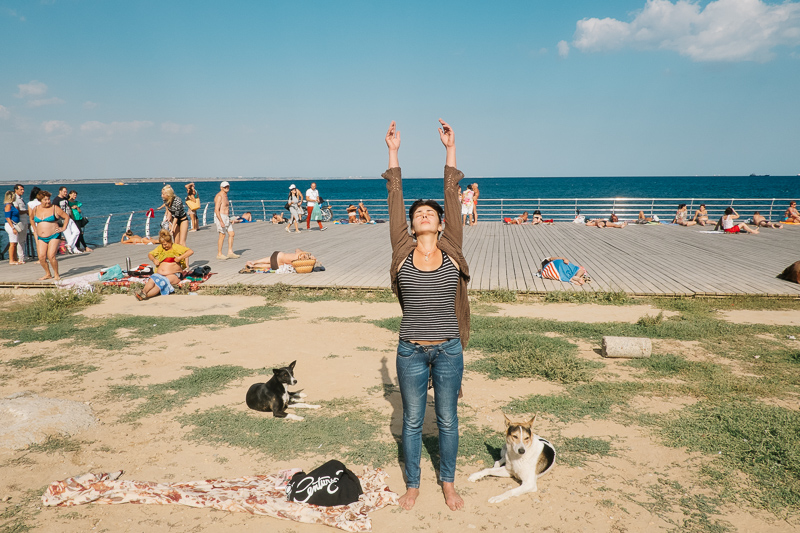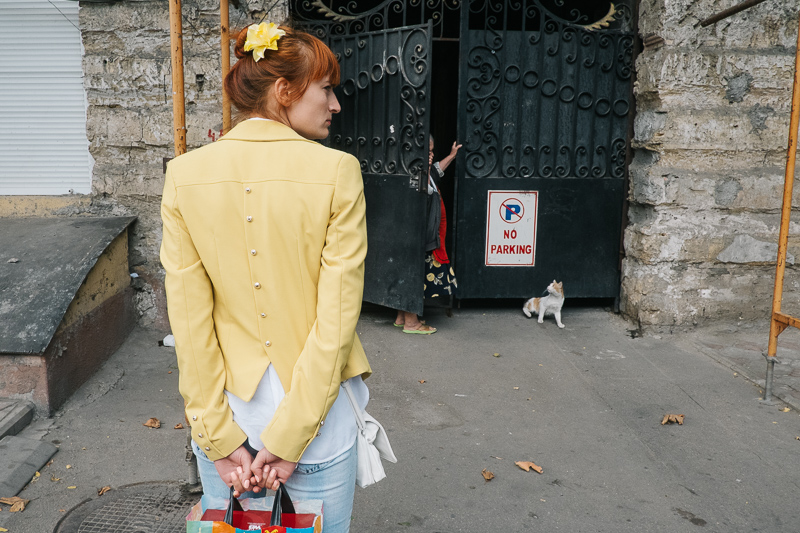 7.

Cairo, Egypt
It doesn't get any bigger or historic on the list than this ancient city turned chaotic metropolis. At 22 million people, this urban sprawl famous for the pyramids is packed with history, crumbling character, chaos, and endless neighborhoods to explore. Cairo has a one of kind atmosphere making it a special place for street photography. Even its signature golden brown hue becomes part of its photogenic charm. 
Cairo might not have a reputation as the cleanest, quietest city, and there are touts and hassle to endure, but it's more than worth it here. It's also not as overly tourist crazy as it used to be, making the hassle and distractions a little less, and the authenticity even stronger. With Cairo's sheer size, buzzing streets, and variety of interest, it provides endless opportunities for exploring without ever losing inspiration. It might be a little more for the adventurous and bold than other cities on the list, but it's a city I immediately want to return to as soon as I leave. There's just too much to miss as a photographer.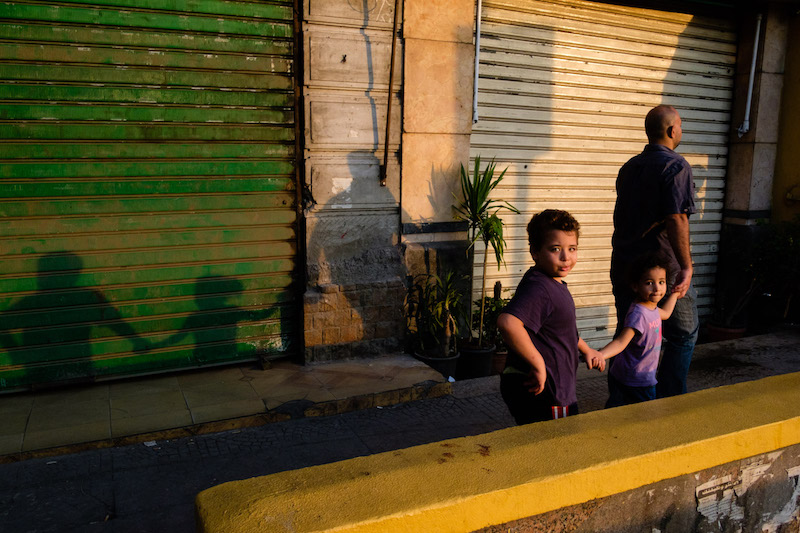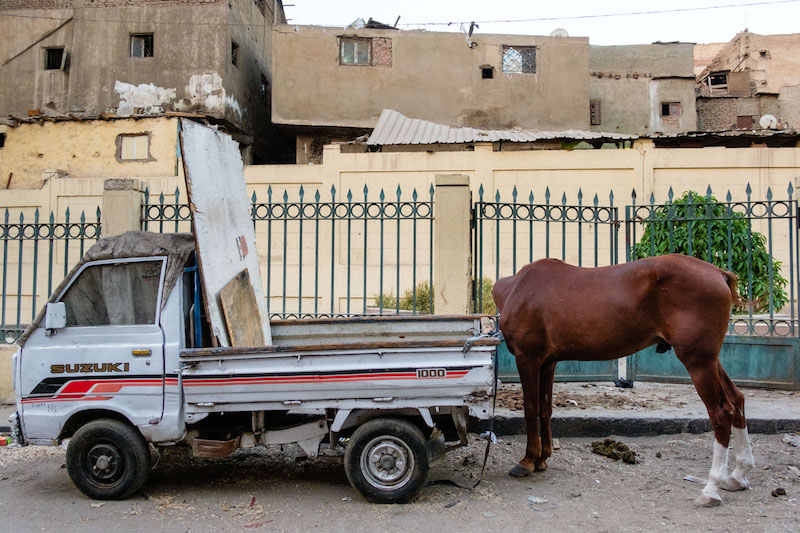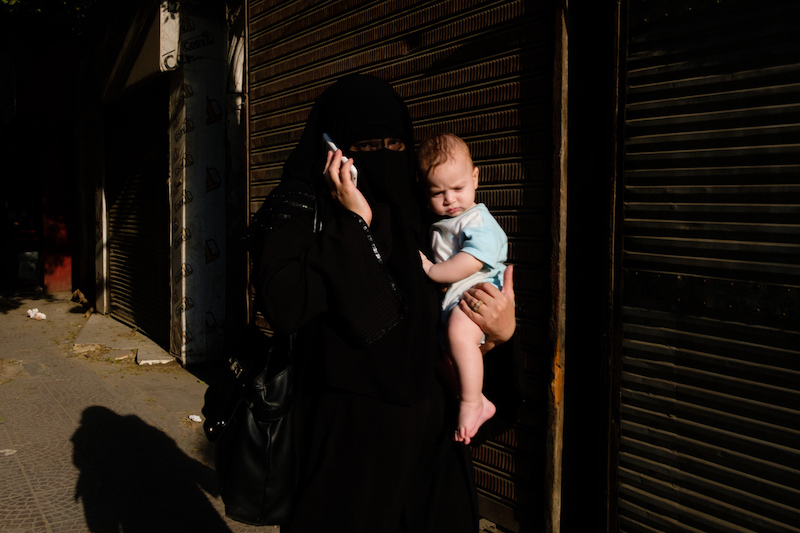 8.

Paris, France
The city credited by many as the birthplace of street photography would be hard to leave off my list. When thinking of the classic black and white street photos from the past, scenes of Paris come to mind first for many. That's a lot of hype to live up to when times change and the city is photographed as much as Paris, but for me, it still doesn't disappoint.
There's a lot more to Paris than the classic romanticized image of the city, though. The center of Paris, especially around streets like Rue de Rivoli, provides plenty of that classic picturesque street photography atmosphere, which is what will attract many photographers. And of course there's the impressive parks like the Tuileries Garden, the scenic Seine River and all the famous architecture. All of these spots provide the atmosphere that makes Paris one of the most visited cities in the world, and why it's so photographed, but what puts it on the list for me is how it also provides a much different atmosphere in many places.
Paris isn't all beauty and romance. It's also one of the edgier cities in Europe. This edginess in many areas does come with some negatives, but it also brings character, interest, a different atmosphere, and, in my opinion, photo opportunities that are very different from the clichés you might relate to Paris. It's a city with a lot to offer, on both sides of the spectrum when it comes to your definition of beauty.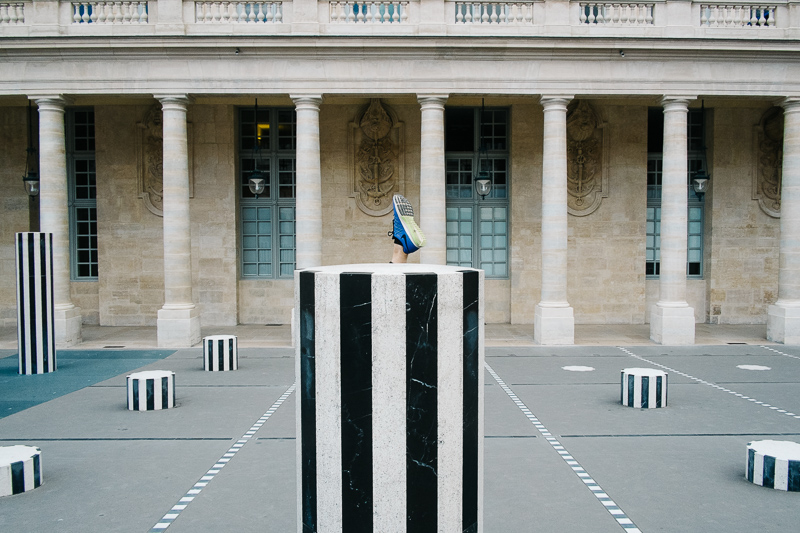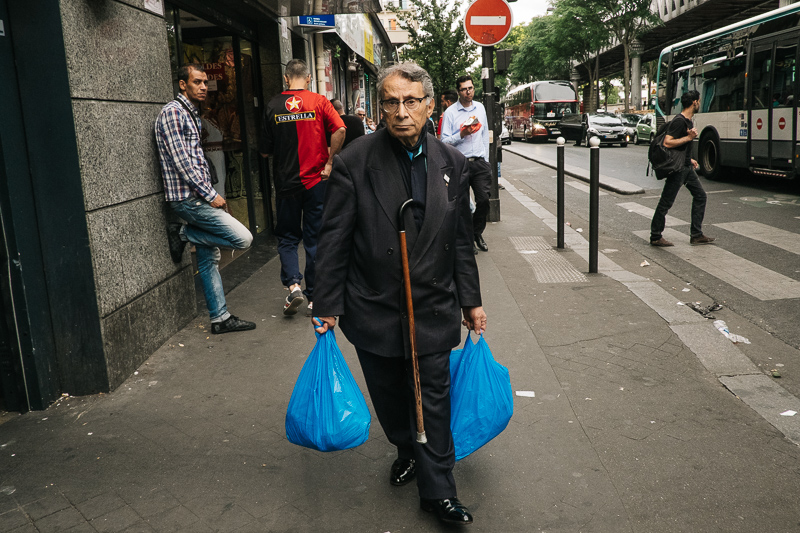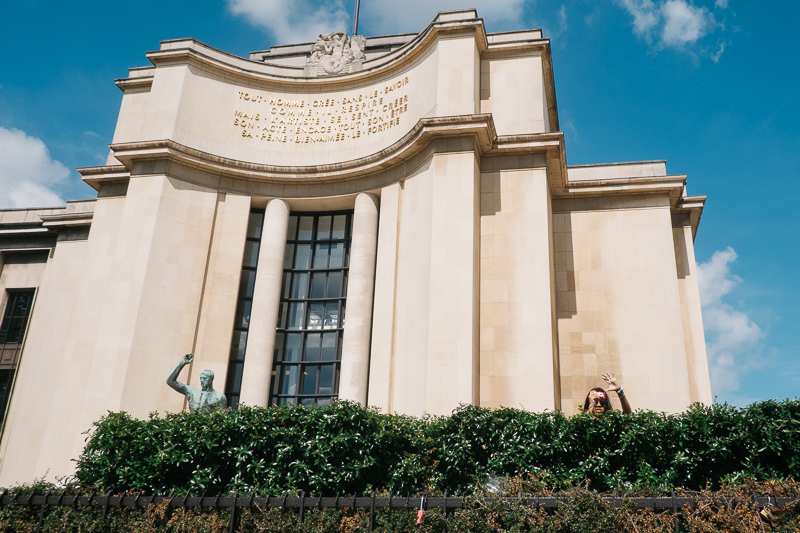 Marrakech is probably the most challenging street photography city on the list, but it more than makes up for it in photo opportunities and atmosphere. It's one of the more interesting cities for street photography that I've been to, not only for the rich variety of life and scenes to capture, but also for this challenge that it brings. While comparatively, not a photography friendly city, it is one of the most photogenic cities you'll find. Many photographers come here for that reason, but leave frustrated if they're not prepared for the challenge. You have to be on your game if you want to get close, candid shots.
If you're ready, though, you'll be rewarded with all the life, colors, chaos, atmosphere, unique charm, and more that Marrakech has to offer. It's chaotic, full of touristic hassling and haggling, and comes with some challenge, but as far as non-stop photo opportunities, it ranks as one of the best cities I've been too. There's so much happening everywhere, so many characters and interesting people, so much color and beautiful scenery, and it's all mixed in with a unique look that is all Marrakech. And that beautiful sun is always above making sure you have no excuse not to go out and capture some that.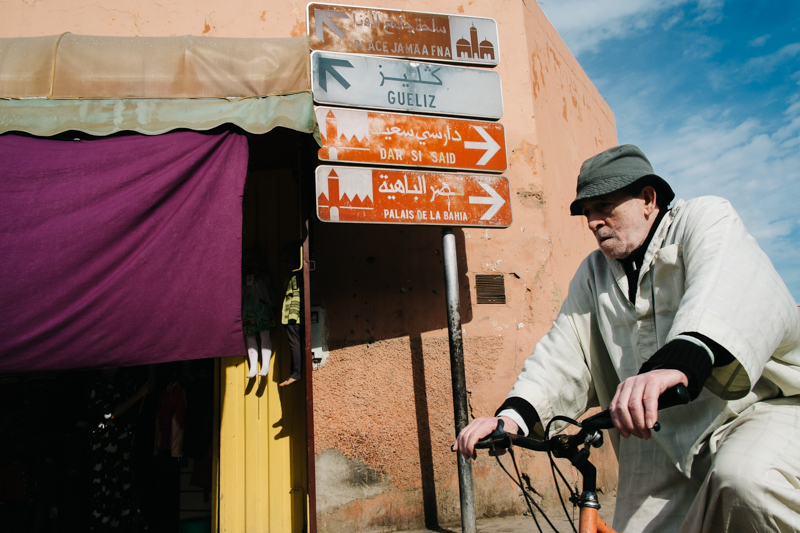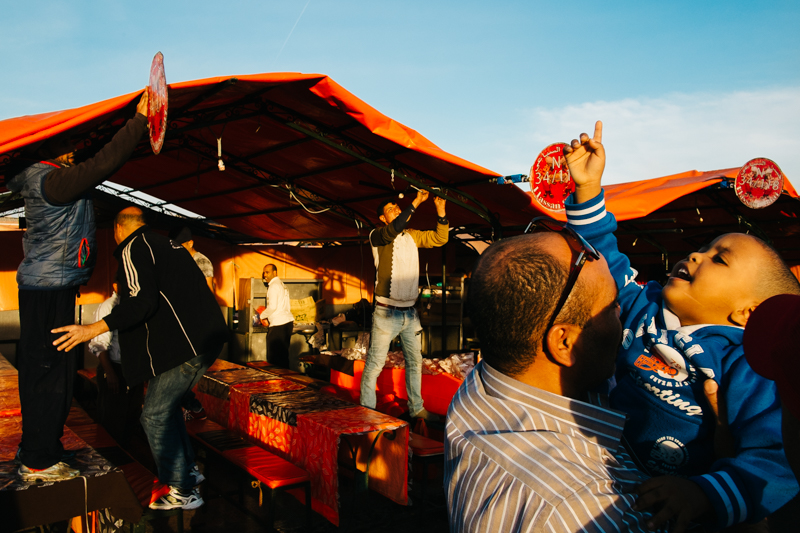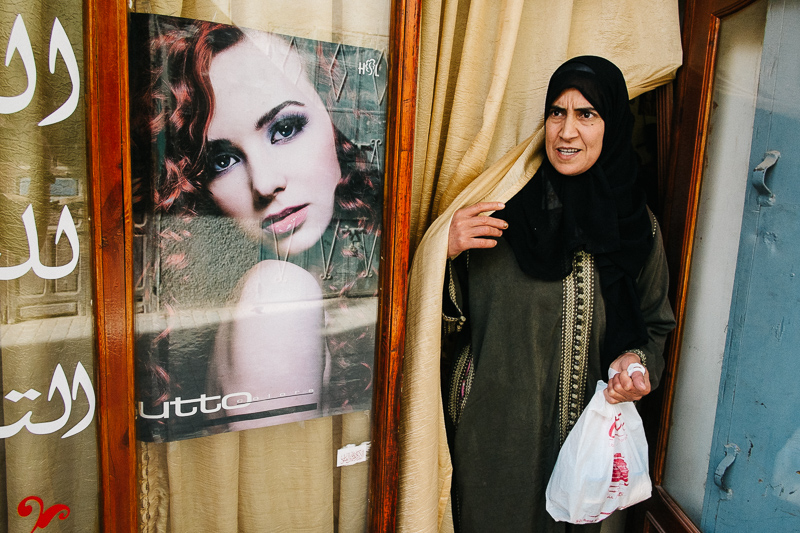 I've been based in Ho Chi Minh City since 2016 and love the city, but when it comes strictly to street photography, I have to be honest, Hanoi is even better. Vietnam's capital has endless character, charm, plenty of places to shoot, some of the most photography friendly people you'll meet, and packs this all into a very walk friendly city. Being thousands of years old, you feel the city's age when exploring the streets. It can feel almost like groups of villages packed into one big city with the authentic, old world atmosphere it exudes.
Ho Chi Minh City (Saigon)  is a great city which some photographers might prefer, but Hanoi is so much older and filled with even more character. They share many similarities, including the friendliness of the people, but Saigon is a little more polished, urban and spread out, while Hanoi is more walkable and gives a little more of the exotic. If big city skyscrapers and development are your preference, then Saigon might win out, but for me, Hanoi has a very attractive blend of big city and old world. Both cities are highly recommended, though, so visit both and decide for yourself.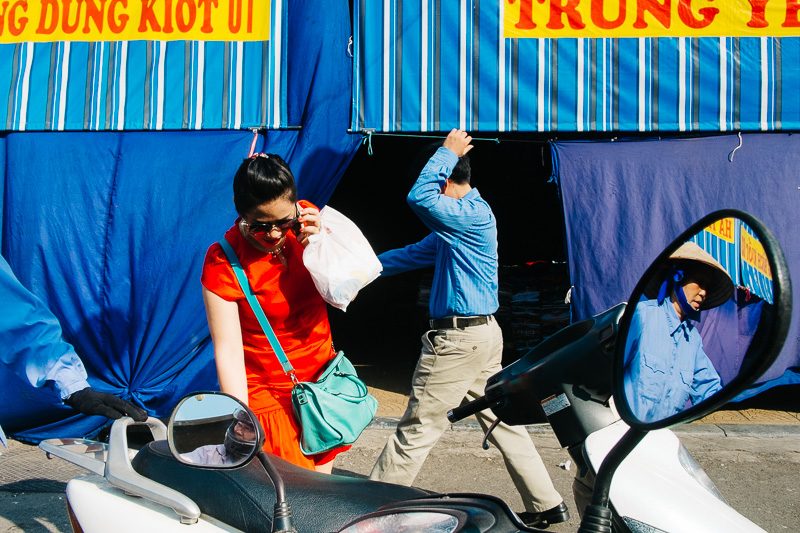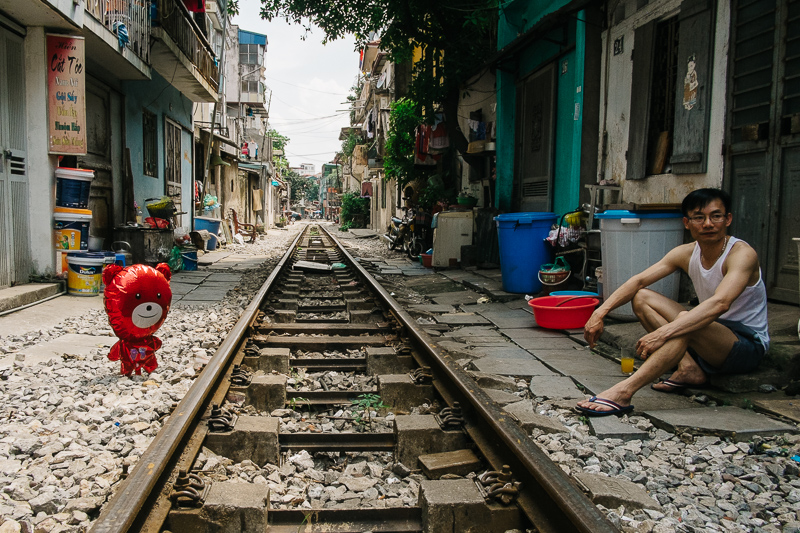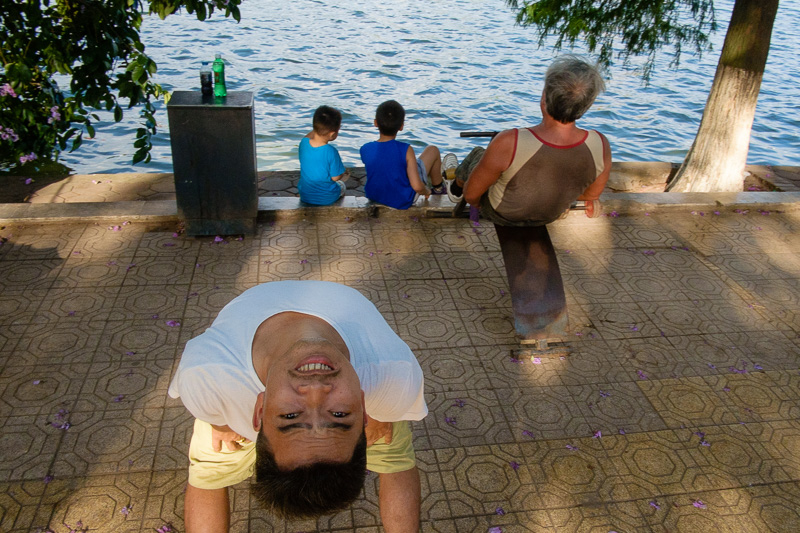 For 2018, I have plans to photograph around 30 more major cities across 4 continents so we'll see how this list gets shaken up next year, but with 66 cities down already, every one of these cities comes highly recommended and are sure to provide an amazing experience for street photography, and more. (To see what cities I have tentatively planned for this year, check here.)