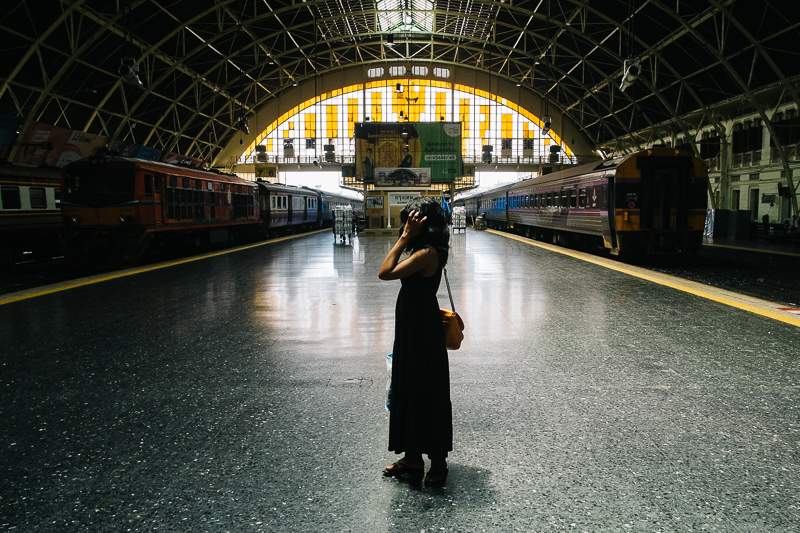 Street Shot Sundays Story & Stats
Story:
This Sunday's Street Shot of the Week was taken at Hua Lamphong, Bangkok's main railway station. The Italian neo-renaissance half-dome design, interesting layout inside and people it attracts make this a good spot to check out for street photography. Local street photographer Rammy Narula even did a whole photo book on just one of its platforms (Platform 10).
Inside, the sun can shine through certain areas, providing some great light. And the colorful trains provide interest themselves. When I stopped by mid-day for this shot, it was especially quiet inside. On the platform at the main entrance, they were cleaning some of the trains so there was no activity. I was looking at the light coming through the yellow stained glass as a woman stopped in front of me. As she stood there in thought, she started to scratch her head. The light highlighted this gesture, while the rest of her was in hidden in black. So I composed her in the middle of the long, empty platform with trains on each side and the yellow domed window shining above. 
Stats:
Camera: Fujifilm Xpro1
Lens: Fujinon XF 18mm
Focal Length: 18mm (27mm full frame equivalent)
Aperture: f/5.6
Shutter Speed: 1/500
ISO: 1600