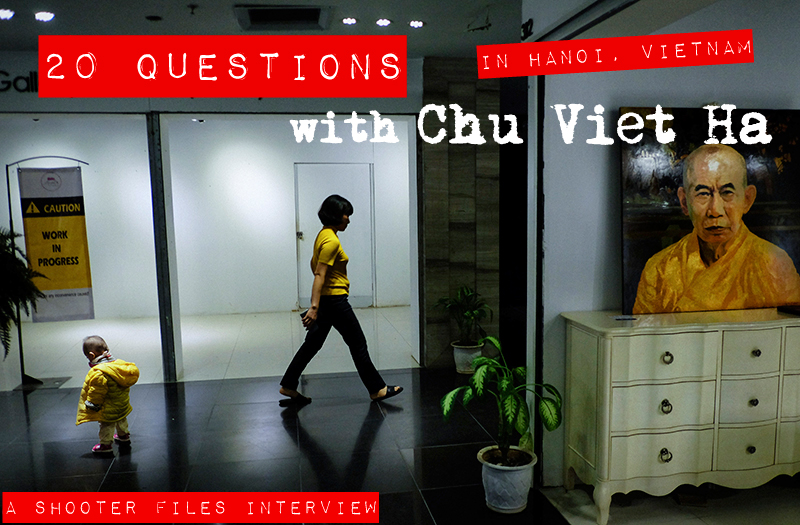 *A new interview series with a play on "20 questions," where I try to mix it up with different questions. Some serious, some not so much. I'll also be focusing the series on some of the best street photographers from the cities I visit around the world during my 100 Cities project.
During my time living in Ho Chi Minh City, Vietnam, I made sure to visit the capital of Hanoi too. I really enjoyed how full of character Hanoi is, and the older feeling it gives you compared to Saigon. While in Hanoi, I was lucky enough to meet and shoot with local photographer Chu Việt Hà, who really knows how to capture that character and discover the moments this city has to offer.
Chu Việt Hà's work shows how important a good eye is in street photography. He's able to find interesting, and sometimes surreal, scenes and moments within day-to-day life that most would never notice. He gets up close and brings you into what he captures. Seeing the world through his eyes shows you how unique all that life around us really is.
So now to learn more about him, it's time for 20 Questions in Hanoi, Vietnam with Chu Việt Hà…
20 Questions 

with Chu Việt Hà
Before we get to the 20 questions, please introduce yourself. Your name, where you're from and one interesting thing about you?
My name is Chu Việt Hà and I was born in Bac Ninh Province, which is a small town near the Ha Noi capital. Since graduating from Ha Noi Architectural University, I work as a graphic designer and live in Ha Noi. Photography is like my destiny, I never thought that I would be a photographer, even long after the first time I had my own camera. For me, photography in general and street life photography in particular are not only hobbies, they've become my great love and passion now.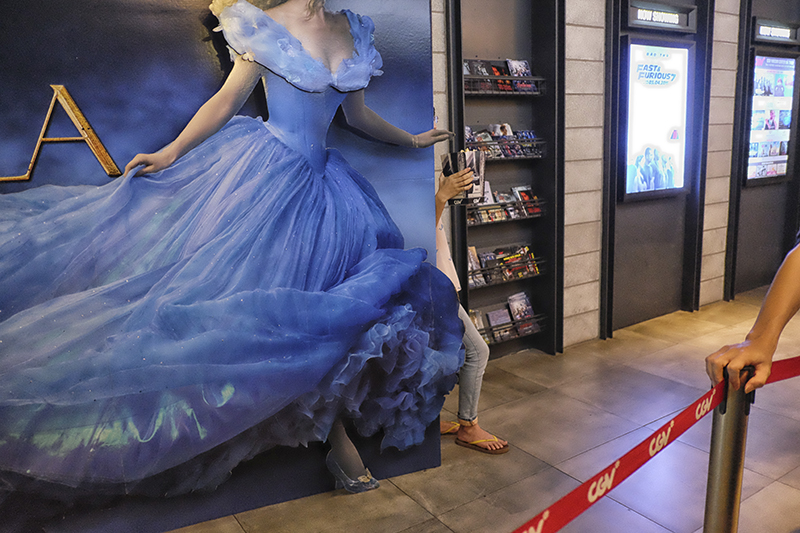 Past:
1. What is your earliest memory of photography?
I loved photography when I was in high school. With my father's compact camera, I loved capturing moments of my friends, relatives and everything I love around me. However, it was a simple hobby, not any shaped perspective at all. I never thought that I will travel all around the world with my camera until I was gifted a DSLR camera after college graduation. After that, I seriously paid attention to photography.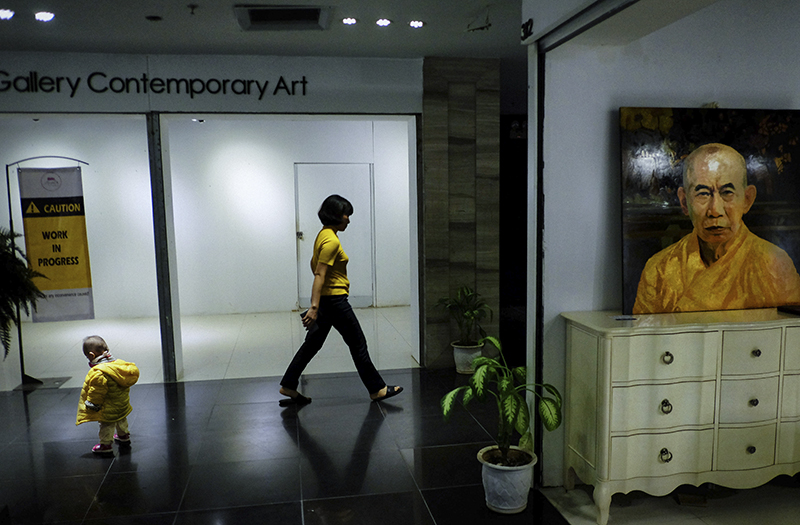 2. What do you think drew you to your preferred subjects in photography?
After being gifted a DSLR camera, I learned how to shoot by myself. So I went down the street and shot street life. Accidentally, I met a group of old photographers and joined them for studying each weekend morning. This group built up my first foundation for my future photography career.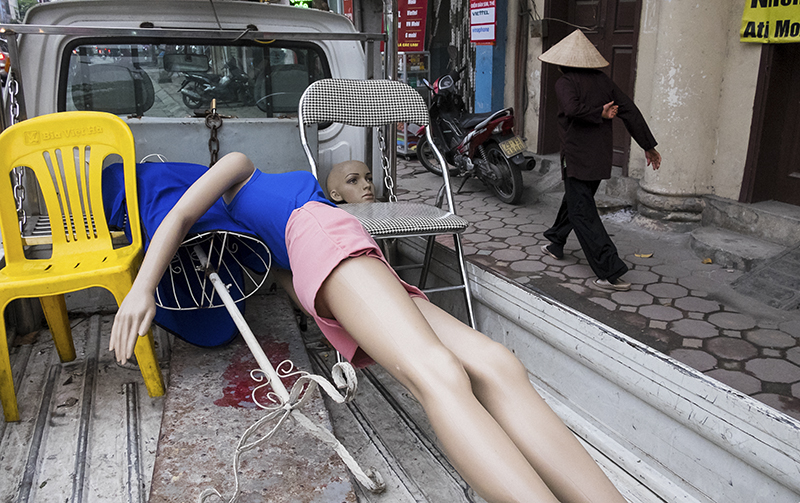 3. What advice would you have given yourself when first starting in photography?
Shoot everything I like, try to learn from senior photographers to orient my own photography style. Don't hurry to share photos to social network because the temporary emotion at the moment I shoot will control me. So now I take a look back after 1 or 2 weeks to decide sharing or not, because with this time, I am more accurate in judging my own photos.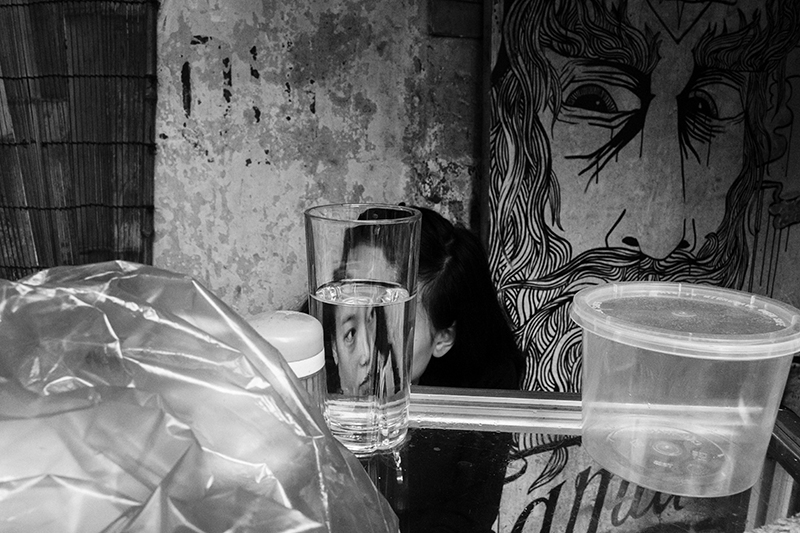 Present:
4. How would you describe your photographic style and what you look to capture?
I idolize the "Decisive Moment." I am crazy and strongly attracted by interesting moments of daily life. I always observe to figure out and capture moments by my eyes and camera. Sometimes I play with lights or flash and each style gives me different inspiration and attraction.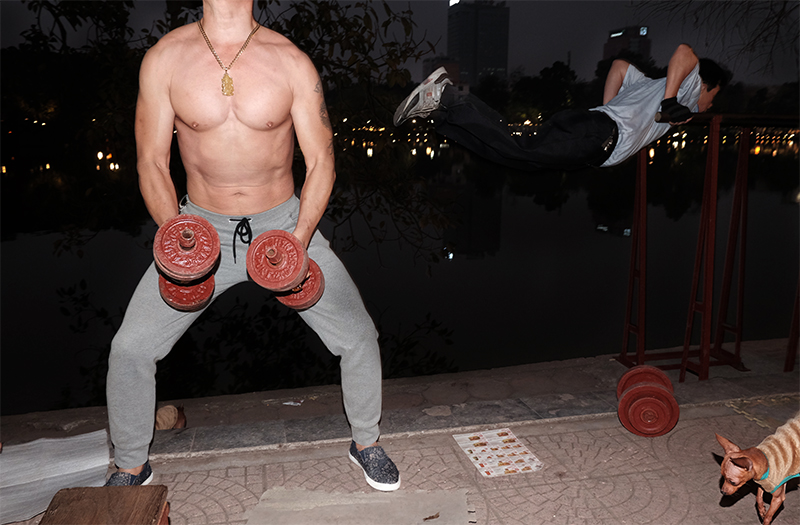 5. What is your preferred set-up (gear) when hitting the streets for photography?
Every time walking down the streets, I don't care more about the camera. Instead, I focus on observation and capturing. I use a Fujifilm X-T1 with a fixed 18mm lens (equal to 28mm in FF). I often set auto iso and shutter speed, with aperture set between 5.6 – 8. So I just care about the moment and suitable distance to the subject, and then click the button.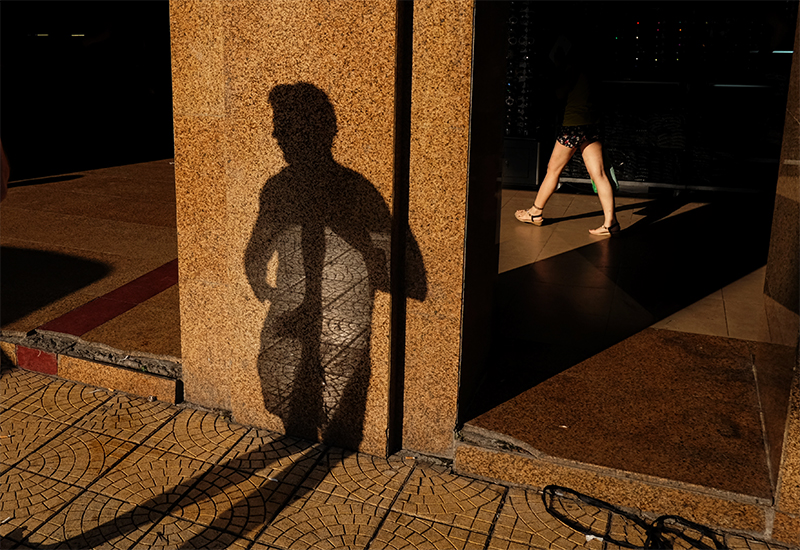 6. Describe how you approach Street Photography?
I always try to get close to the subject as much as possible because I want to become a factor in the life story. And up to the place and condition during the moment, I have other ways to approach the subject. As for locations that I can visit often, I don't shoot at the first time. I try making a friend and chatting with people there and then when I'm more familiar with them, it will be easier to connect and capture their life. As for photo walks, I slowly move, pay attention and observe, hold the camera in my hand and quickly shoot, and keep moving.
7. If you could pick one thing that you really love about photography, what would it be and why?
What I most love about street life photography is that I can come in contact with people at different positions and classes, who I have never connected with before. 
8. What are some things you hope viewers take from your work?
I hope viewers can see and feel like they are a factor in the scene of life that I capture.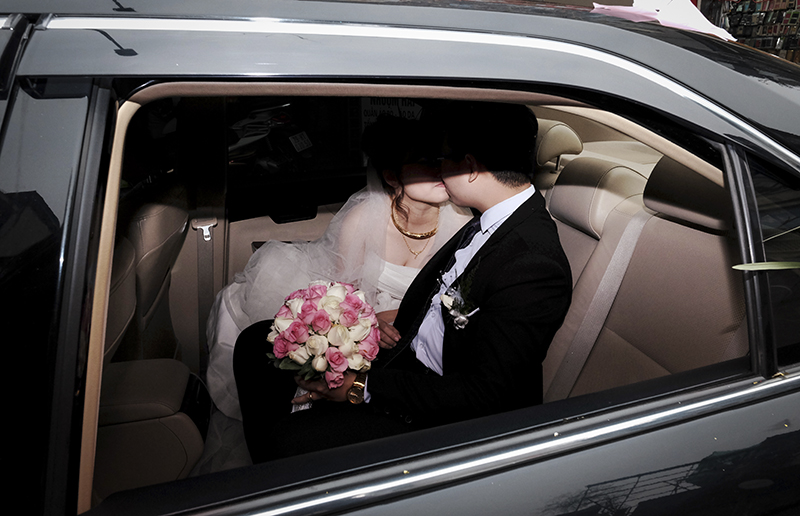 Not So Serious Questions:
9. You get one superpower for photography, what would it be and why? (You can't choose invisibility!)
I wish I were Iron Man, with the super helmet and screen that can show everything, so it's absolutely amazing for street life photography. Just make a command and be done.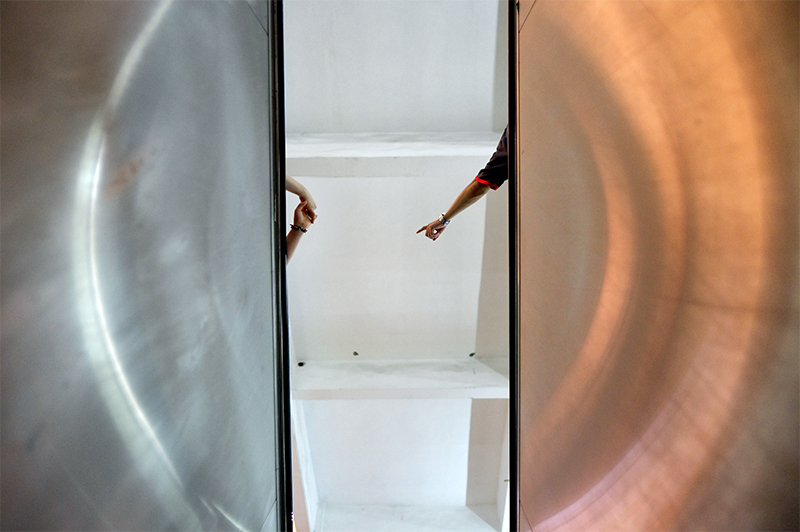 10. You also get 3 photography related wishes, what are they?
The first one is that I can travel to all the places I love for shooting and not worry about anything. The next one is that my photos will be more well-known and supported by more people. And the last one is that Vietnam street life photography's quality and quantity will develop more and more.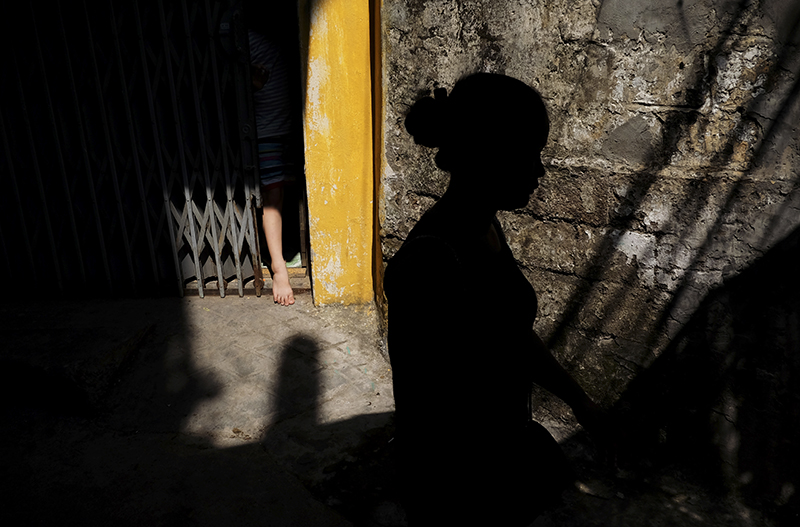 2 Speed Rounds

 (Give the first answers that come to mind)
This or That:
11. Single Images or Projects?
Both.
12. Take Photos for Yourself or Others?
Myself.
13. Instincts or Planned?
Both.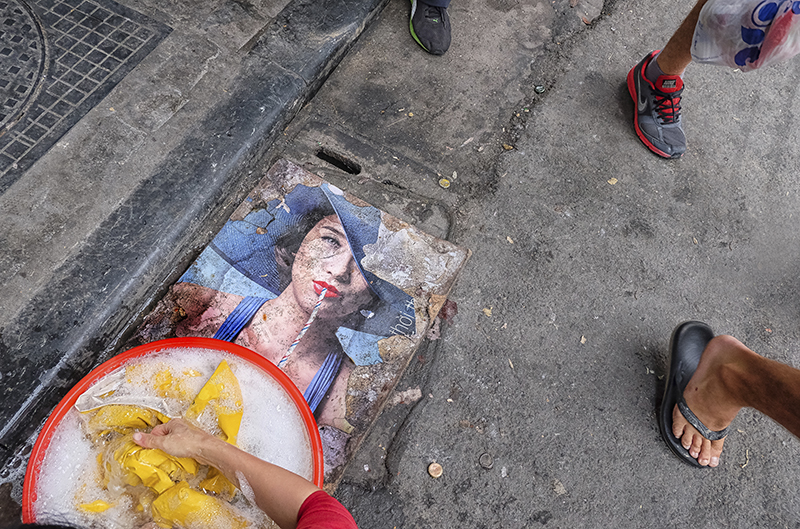 Name 3:
14. Influential Photographers
Henri Cartier-Bresson, Alex Webb, and Robert Capa.
15. Cities you would like to visit for photography
Cuba, North Korea, and Israel (and India).
16. Things you enjoy that aren't photography
Graphic design, IT and reading.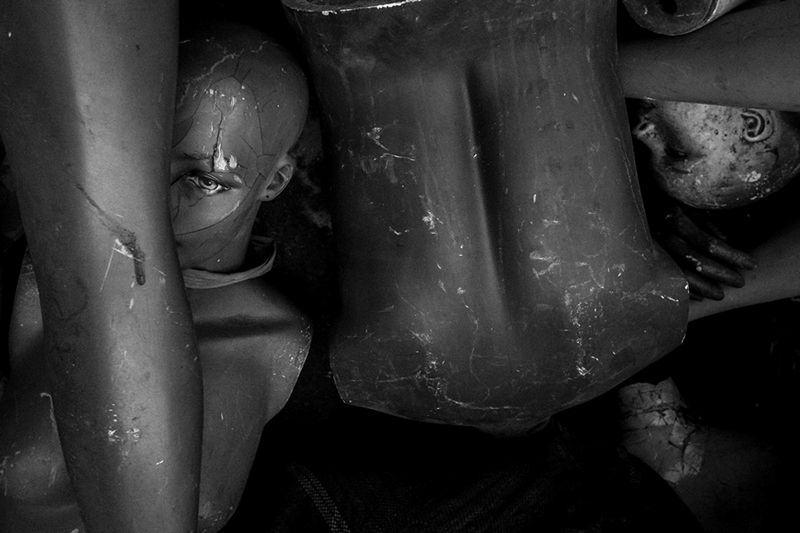 Your City:
17. Where do you like to photograph most in your city, Hanoi, and why?
I usually go shooting around Hoan Kiem Lake, then walk to Dong Xuan market. I love Hoan Kiem Lake because there are beautiful views to boost my mood and especially many exciting activities over there. For example, outdoor exercising in the morning and late evening, or student activity. On the contrary, Dong Xuan market is more crowded and busy with labors. Over there, shapes of light and shadow created by a canvas roof or particular architecture is the great inspiration of street life photography.
You:
18. You have a photo project/series titled Fleeting Moments. Tell us a little about that. What's it about and what inspired the series for you?
Even after following street life photography for a long time, I didn't have an idea of doing a street photography series. Just shoot by my instincts. Luckily, there is a senior I know who is a master in photography and teaching documentary and photography series. I met him at a coffee house and he helped me understand the importance and power of a photo series, and then the idea of my own photography project was born. I chose a "black and white" project and followed my passion, which is the "Decisive Moment," capturing scenes and emotions of life where I live. This is the "Fleeting Encounter" project, which will be supplemented from now to the end of my life.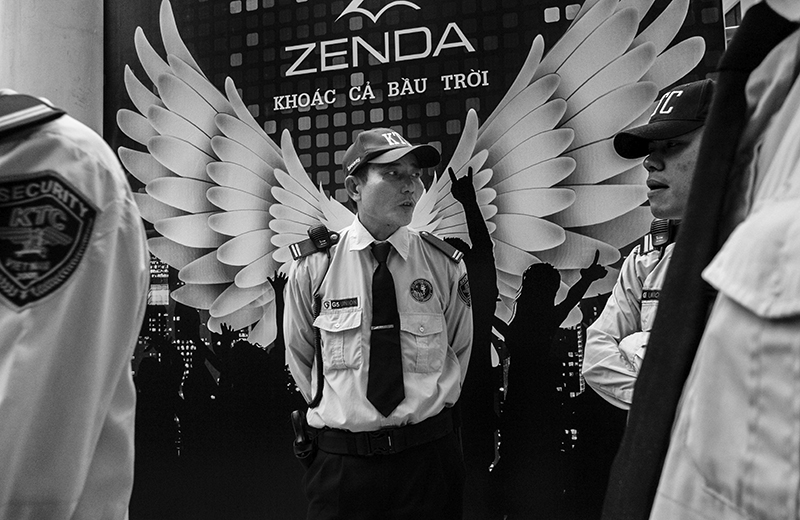 Behind a photo:
19. Pick a photo of yours that you remember capturing and share any memories you have attached to it.
I travelled to Sam Son beach for three days. At dawn, I walked around the beach and saw local people selling colorful kites, this scene is so interesting. As you know, no seller likes a stranger going around them without being a customer. So I made friends, chatting with sellers to know more about their life and make shooting easy.
I shot a lot at this place, but didn't get satisfaction. And then the third evening, the sunset was so beautiful, I went back to this kite market. The sun shined on kite wings and made their shadow on the sand, and the blue sky was combined to draw a colorful picture of light. I crept under the kites to a place where the kites were pitched, and put my camera on the sand to capture kites flying on the sky. I tried to get a clear photo as much as possible and then I captured the female seller who went back to her seat after selling a kite. Finishing, I went to chat with her and show this photo, which she was so interested about.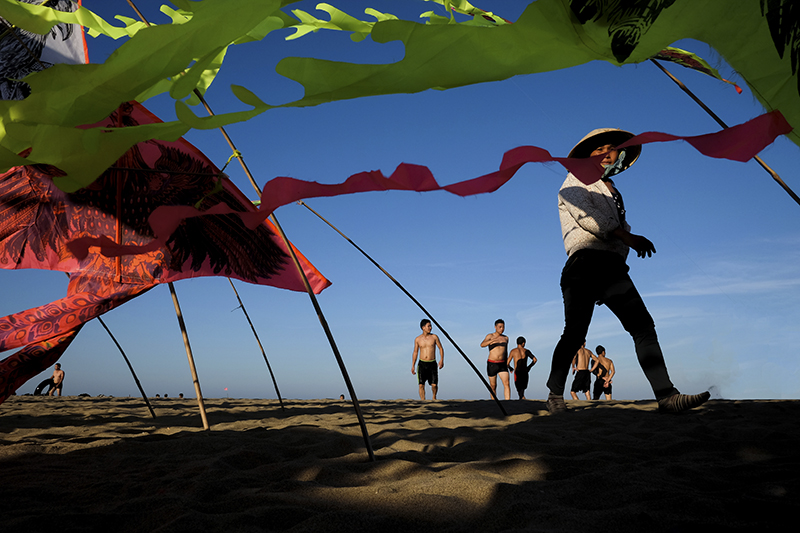 The Final Question:
20. You have only 3 photos left on your last roll of film.
In the first direction, you see some children playing in a water fountain.
In the second direction, you see a colorful wall catching shadows from the people walking by.
In the third direction, you see a few workers carrying large mirrors under their arms.
And in the last direction, you see a marching parade.
The light is perfect at all 4 locations. What do you do?
I will follow the workers carrying large mirrors. They are the symbol of the market, old streets with traditional craft stores. Then I will shoot the colorful wall with the people walking by. Last, I will go to the water fountain at Hoan Kiem Lake to shoot children playing.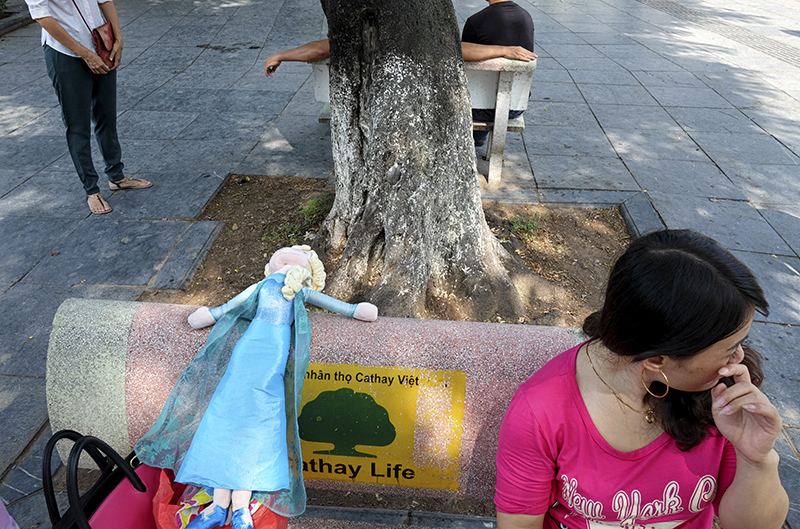 Another big thank you to Chu Việt Hà for the Interview, and for anyone who would like to see more of his work, check the link below!