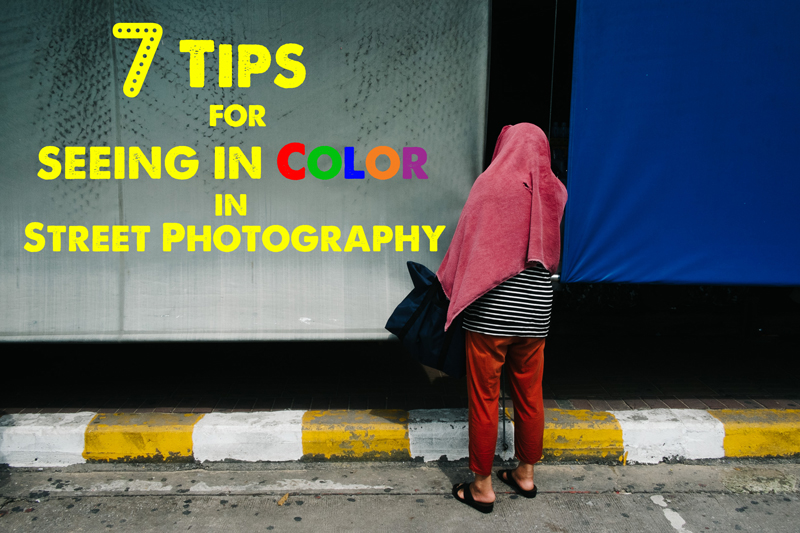 *The "Capture Color Series" covers different tips and lessons on Color Street Photography
For another installment in the Capture Color Series, I'll cover some tips to help with seeing in color when out shooting in color. Of course, most of us already see in color just fine, but I'm talking about its relation to capturing better color photos. If you're out shooting black & white photography, you need to see things differently than you do when shooting in color. If you can look around you and really see the colors, know how they can affect a photo, and be able to capture a color photo the way you saw it, then you've learned how to see in color with your photography.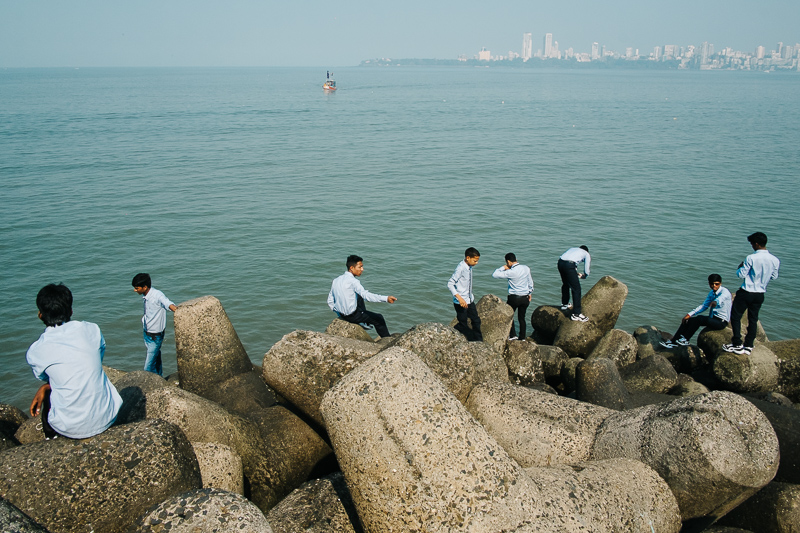 Here are 7 tips to, hopefully, help with seeing in color in street photography.
7 Tips for Seeing in Color in Street Photography
1. Look for Color
First you have to find color before you can capture it. Luckily color is all around us, but you do have to keep your eyes open for it. Not all color is created equal, either, so what you're looking for can depend on your vision and style too. Maybe you like bright colors, light colors, dark colors, or colors that give a certain mood. Maybe you like the light a certain way for your colors, maybe you like multiple combinations of colors in your scene, or maybe you like to use only one color highlighted.  If you know what you like, then you don't have to try to look for it. It will find you.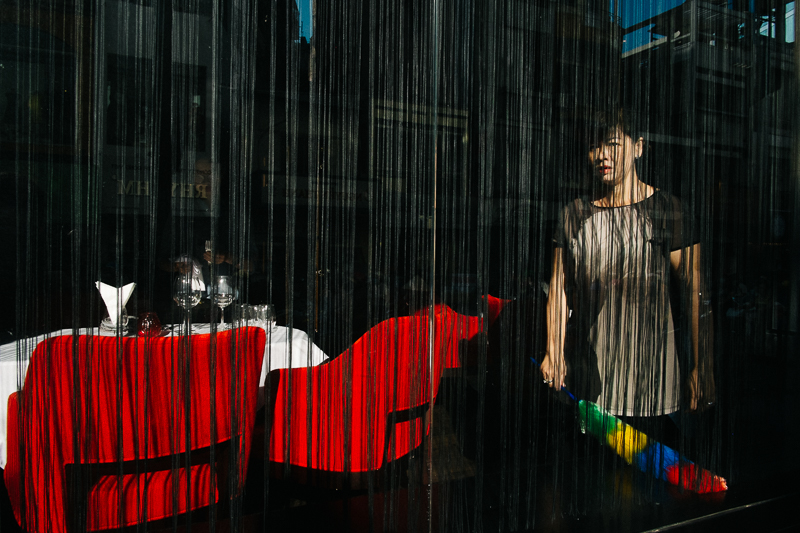 So, where to look for color then? Everywhere. City blocks can supply colorful buildings, signs, advertisements, and more. Nature can bring you intense colors too, like the green of the grass or the blue of the sky. Then, of course, you have people, whom can supply colors from what they wear to their hair. Even the light supplies different shades of colors. No matter where you are, the colors are out there. You just have to look.
2. But Don't Make Color Your Only Focus
Don't take tip #1 too seriously or you'll just end up photographing different colors instead of making a good photo. You have to look for more than just a color, while also not focusing too much on the act of looking. You want to be relaxed and free so things can find you.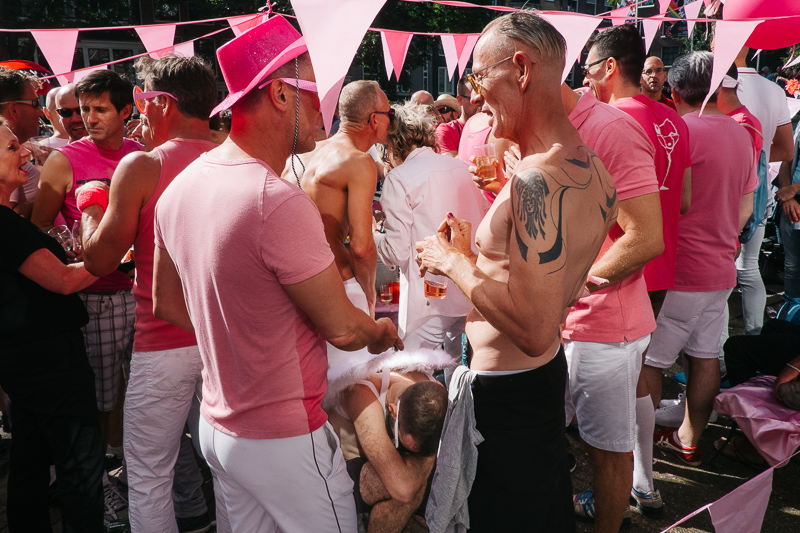 This brings to mind my all-time least favorite quote by Ted Grant:
"When you photograph people in color, you photograph their clothes. But when you photograph people in Black and white, you photograph their souls!"
Without going into detail why I dislike this quote so much, if you're shooting in color and take this quote to heart then you're cutting your potential short. If you look to use color as a way to add life to a frame that already holds interest, then you can reach that potential. 
Many Black & white street photographers like to look for lines, light, shadows, shapes and tones, but this can also be applied to color work too. Color work doesn't need to be focused only on style, either. Capturing moments and scenes can be brought alive with the use of color. For the strongest photos, just like with black & white, color can work to enhance the photos interest, not be its only interest.
3. Pay Attention to the Variety of Colors in the Scene
One of the more difficult aspects of color street photography is dealing with the number of colors that can fight for attention in a scene. The world is filled with a variety of colors and shades so you have to pay attention to this. Not all colors work well together. You might want the photo to focus on specific elements/subjects, but then a color in the background steals the focus. Or maybe the scene is a clutter of different colors that looks messy instead of appealing. 
On the other side of the spectrum, you can use different colors together to create more interest. Learning Color Theory can teach you how colors work together and what combinations work well for your vision. For example, complementary colors like red and green not only look good together, but they create contrast to make the other stand out. Finding these color combinations in the street can really help capture a beautiful color photo.
4. Feel the Mood of Colors
Color creates mood and can have emotional meaning. We react differently to different colors and they can bring up thoughts and feelings. Some of this comes from our experiences and memories, while others are basic reactions born into us. Think of a red sports car or red lipstick. Compare that to the blue of the ocean or green of the grass. These colors give meaning and mood to a photo.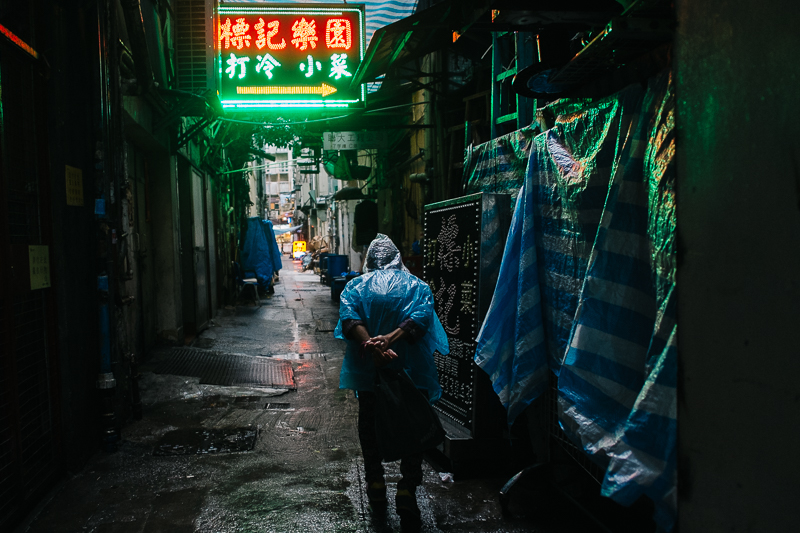 Photographer Joel Meyerowitz describes color much more articulately than I ever could:
"Color describes more things…I really mean the sensation I get from things – their surface and color – my memory of them in other conditions as well as their connotative qualities. Color plays itself out along a richer band of feelings—more wavelengths, more radiance, more sensation. I wanted to see more and experience more feelings from a photograph….The fact is that color film appears to be responsive to the full spectrum of visible light while black and white reduces the spectrum to a very narrow wavelength. This stimulates in the user of each material a different set of responses. A color photograph gives you a chance to study and remember how things look and feel in color. It enables you to have feelings along the full wavelength of the spectrum, to retrieve emotions that were perhaps bred in you from infancy—from the warmth and pinkness of your mother's breast, the loving brown of you puppy's face, and the friendly yellow of your pudding. Color is always part of experience. Grass is green, not gray; flesh is color, not gray. Black and white is a very cultivated response."
When you look at color in this way, you see how powerfully it can be used in photography.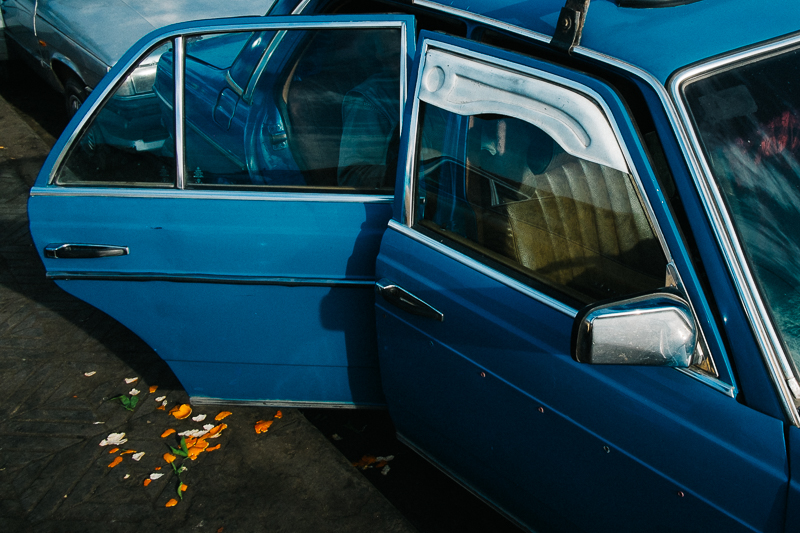 5. Look at the Light
Light really affects color. It changes the shade, tone, saturation and intensity. You can shoot a scene in bright sunlight and then shoot the same scene seconds later after cloud coverage and the colors and mood completely change. Color doesn't handle overexposure well at all, it can easily remove much of the color itself, along with any saturation. Shadows or under exposure, however, will darken and flatten much of the color. So you need to look at the light and make sure your exposure settings go along with how you're looking to capture the color.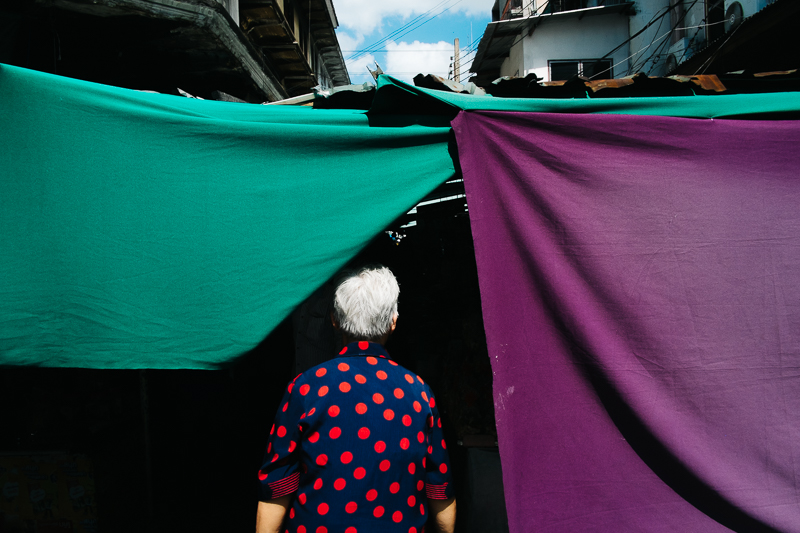 Exposure can't do everything, though. No matter how hard you try, a cloudy day will never look the same as a sunny one. Most of my photos are shot with bright light because of how it brings out the colors when exposed for the highlights. You'll see many well-known photographers prefer bright light too, like Alex Webb and Constantine Manos. These type of colors can't be done without the sun. Just like the somber, more depressed colors come out better with grey skies or cover, which some photographers prefer for mood and look. Colors come from light, so it's as important as anything in color photography.
6. See Like Your Camera
Your camera doesn't see like your eyes do. Our eyes expose for different parts of the scene at the same time and can give us a very different picture than the actual picture captured. So just as light affects colors, how the camera sees and captures the light differently than our eyes is important to learn. Since your eyes aren't processing the photo, you need to see like your camera.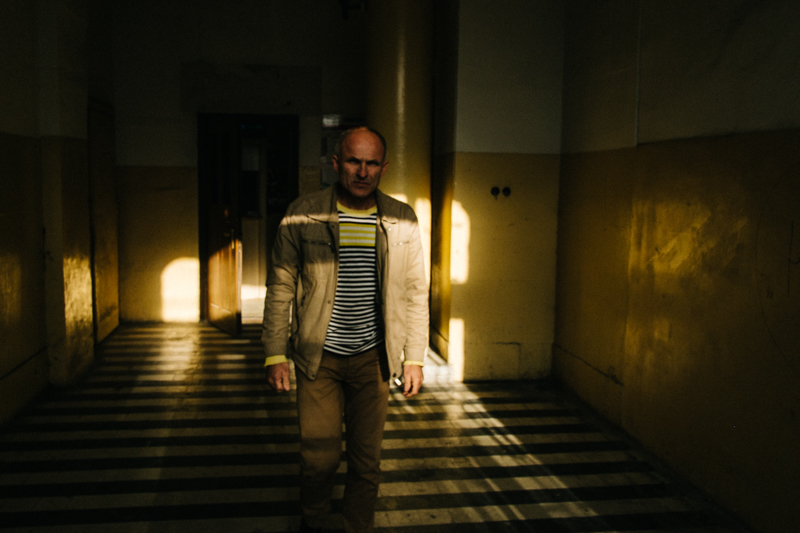 This means if you see the sunlight creating a high contrast scene, you'll know that the shadows will be darker than your eyes see, as long as you expose for the highlights. You can use this to your advantage to create shadows and mood that your eyes wouldn't create, though. If instead, you want to bring out those shadows, you need to be very careful it doesn't blowout the highlights. If you see like your camera, you can control the light and create something even better than your eyes could see.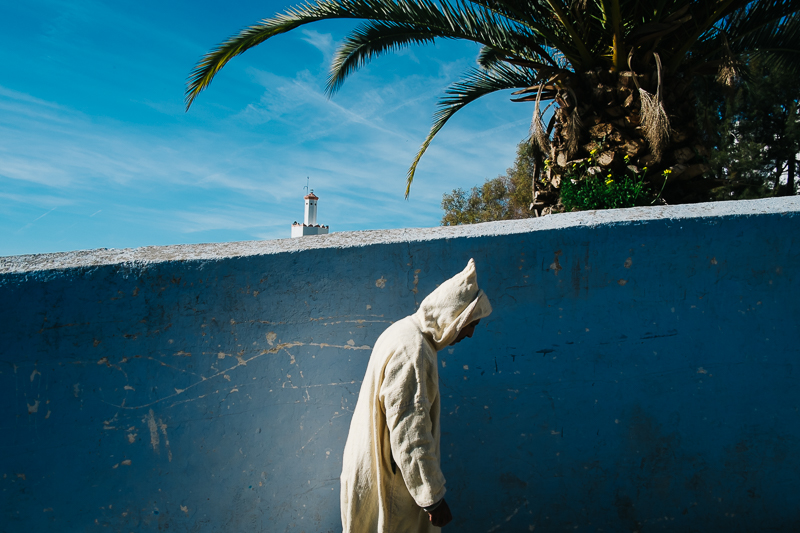 Color noise and blur, among others, are a couple of reasons photos can look better in black & white. This is because color can look much worse when not shot ideally, as it brings out these "negatives," while black & white can hide or make them look more pleasing. If you're shooting in color, you really need to be aware of how the camera will see and create the image, based on things like light and camera settings.
7. Study the Work of Other Color Photographers
One way of the best ways to learn how to see in color is to study the work of others. 
Harry Gruyaert, Martin Parr, Alex Webb, Saul Leiter, Joel Meyerowitz, and William Eggleston are some of the biggest names and pioneers in color photography. Study their work and see how they capture color. Try to think what they saw in real life in order to capture a photo, and its colors, the way they did.
To finish off, below are 10 examples from 10 of the best: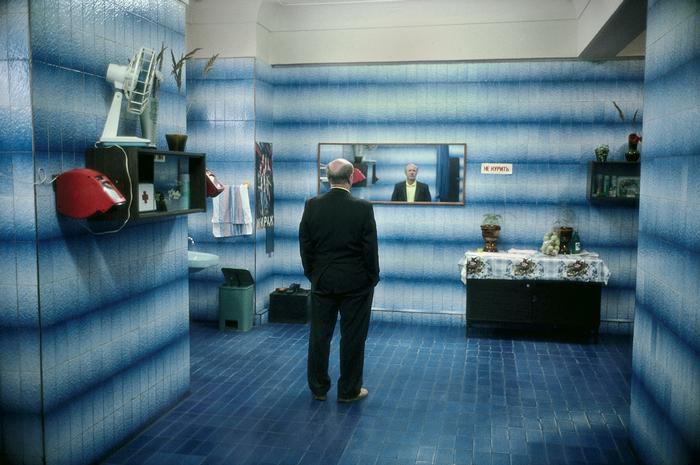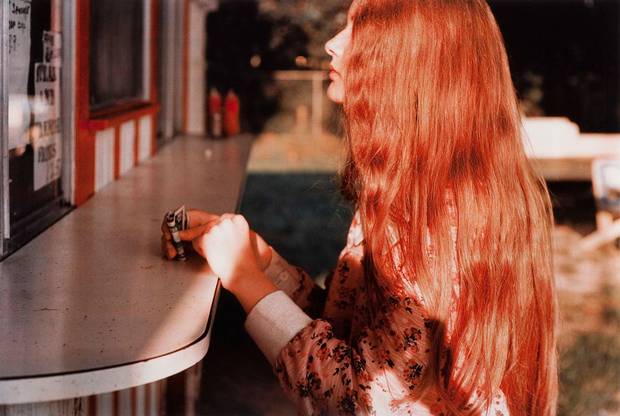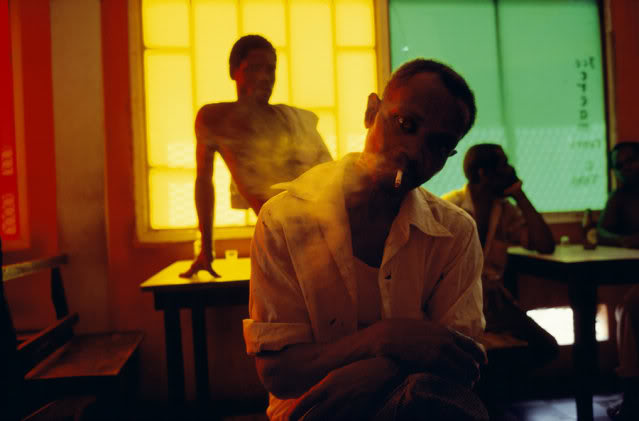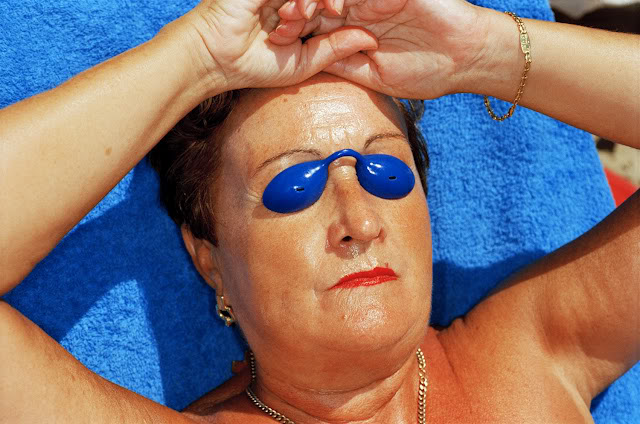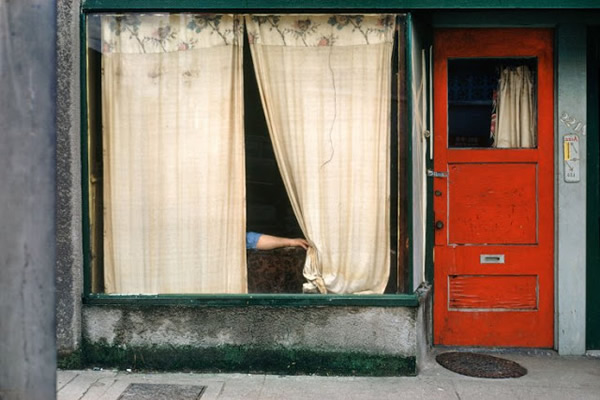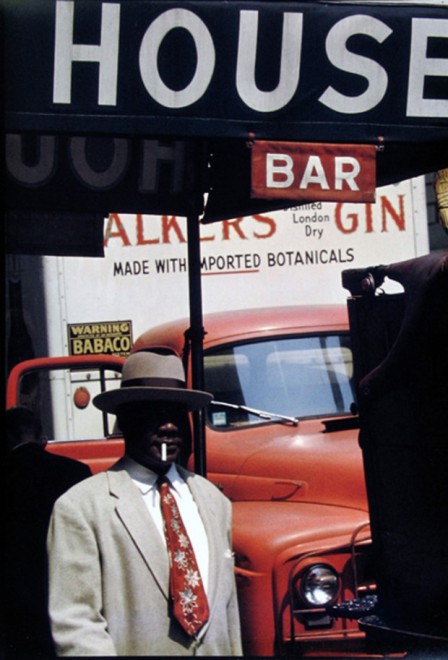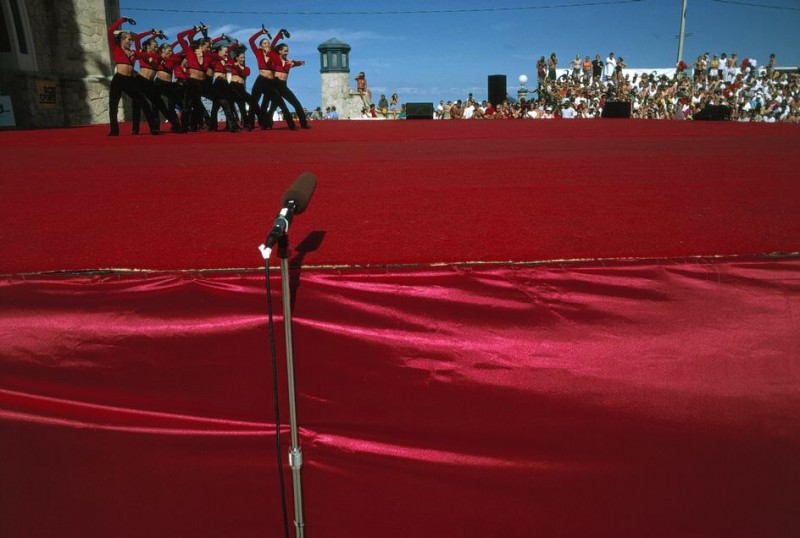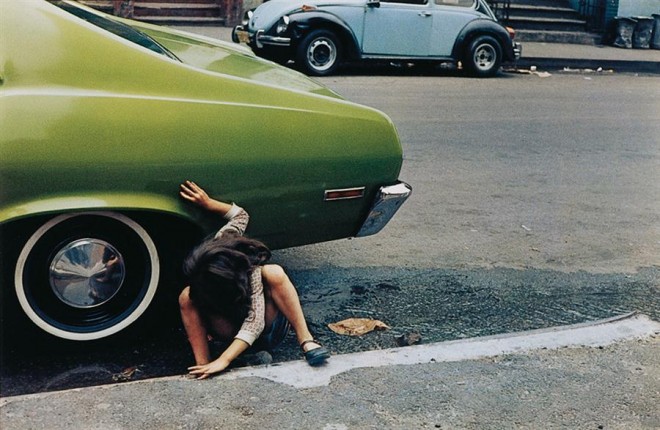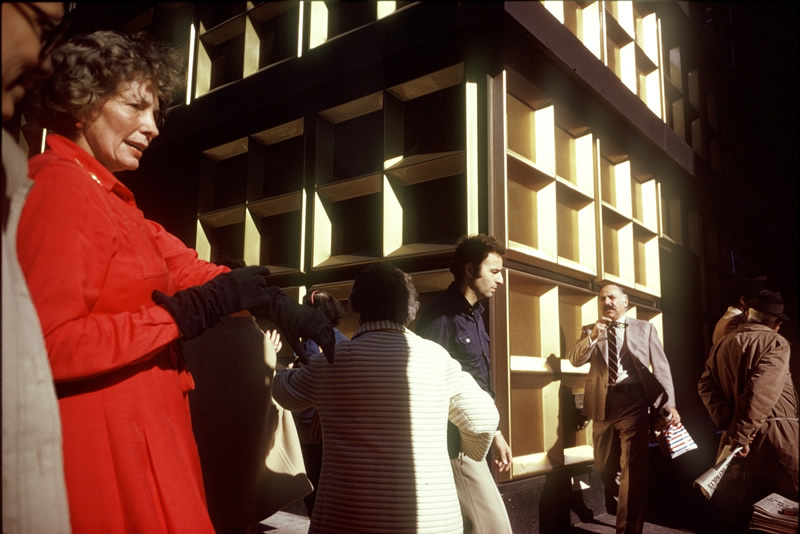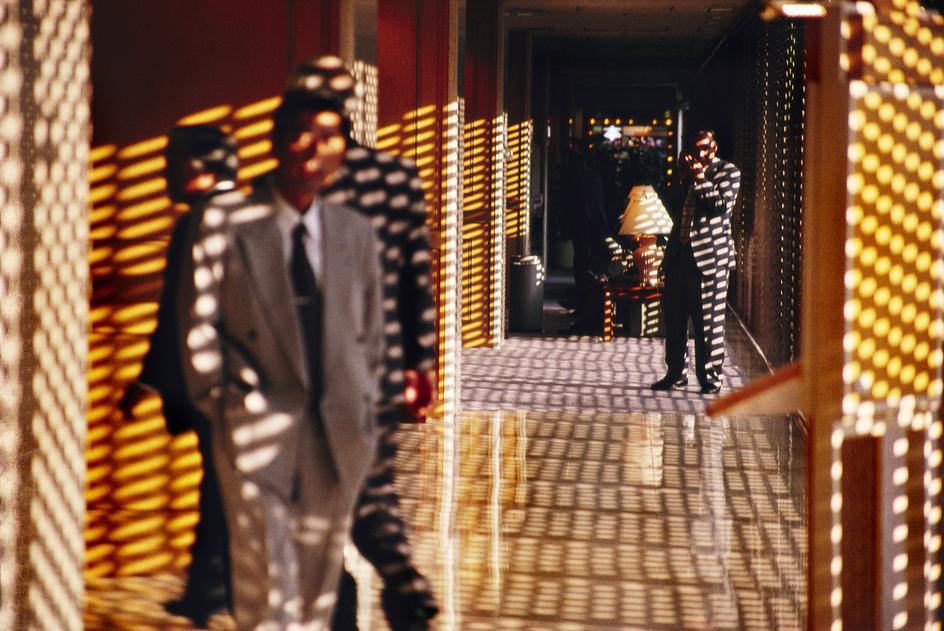 If you have any thoughts or tips of your own for seeing in color, please comment below!  Cheers and good luck capturing color.