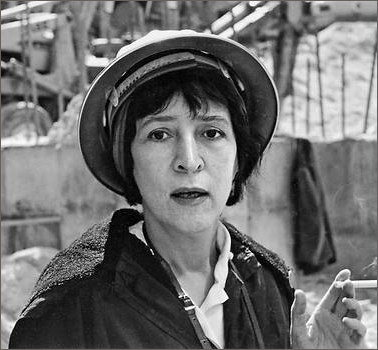 * "Master Profiles" is a series profiling all the great photographers of uncontrolled life. Unlike the rest of the blog, I'm doing these in a straight profile format to make it easy for quick access to facts, quotes and knowledge on all the masters. I'll also group them together here every time I add a new one.
Profile:
Helen Levitt (1913-2009)
American photographer famous for her Street Photography around New York City. Levitt photographed children playing in the city streets before it was cool. She has been called "the most celebrated and least known photographer of her time."
Background:
Born: August 31, 1913 in Bensonhurst, New York City, NY
Levitt came from a middle-class family of Russian-Jewish parents in Brooklyn, New York. She dropped out of high school and taught herself photography while working for a commercial photographer.
In 1935 she became friends with Henri Cartier-Bresson who inspired her to buy a small Leica rangefinder with a 50mm lens. She started shooting Street Photography in 1936 while teaching art classes to children.
This led to her first published work, In The Street: Chalk Drawings and Messages, which contained street photographs of children making the chalk drawings that were part of the New York City children's street culture at the time.
She also worked closely with Walker Evans who helped land her first solo exhibition, "Helen Levitt: Photographs of Children."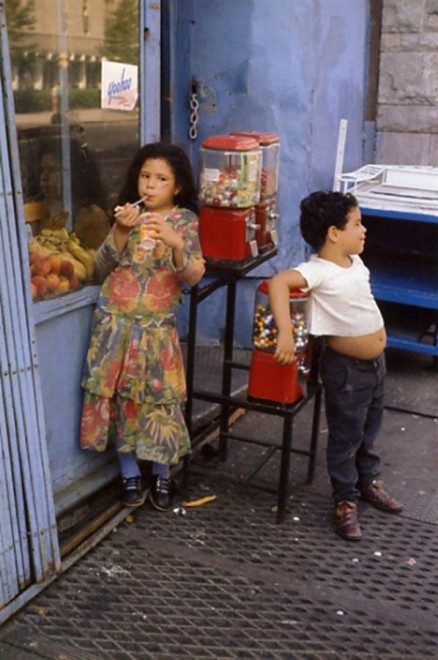 While children are a big part of her work, she is also known as an early pioneer of color Street Photography.
After shifting her focus to documentary films for a while, she received two Guggenheim grants to take color photographs on the streets of NYC, which helped produce her first major collection, A Way of Seeing, in 1965.
Levitt remained an active Street Photographer for most of her life. Recently, a successful Kickstarter campaigned raised money to create a documentary on her life called 95 Lives, which is currently in production.
Style:
Capturing the authentic joy and innocence of children
Candid moments of everyday life
Working class captured with a mixture of humor and social documentary
Early pioneer of color Street Photography
Gear:
Leica rangefinder equipped with a Winkelsucher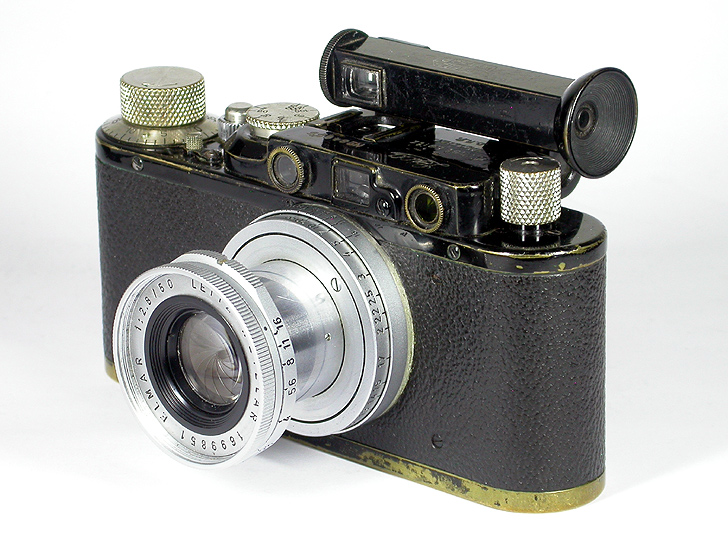 A Winkelsucher is a special attachment that allowed Levitt to take photos sideways and go unnoticed more easily on the streets. She could look one way and take the picture the other.
When it comes to focal length, 50mm was her lens of choice.
Notable Friends:
Walker Evans, Henri Cartier-Bresson
Quotes:
"All I can say about the work I try to do, is that the aesthetic is in reality itself"

"It would be mistaken to suppose that any of the best photography is come at by intellection; it is like all art, essentially the result of an intuitive process, drawing on all that the artist is rather than on anything he thinks, far less theorizes about."

"Since I'm inarticulate, I express myself with images."
What Others Have Said about Levitt:
"The most celebrated and least known photographer of her time."

– David Levi Strauss

"The supreme poet-photographer of the streets and people of New York."

– Adam Gopnik
Fun Fact:
This one's not so fun.
In 1970, Levitt's East 13th Street apartment was burglarized. Much of her color work from the 1960's was stolen and lost forever. The remaining photos can be seen in her more recent book, Slide Show.
Recommended Reading:
Helen Levitt
Slide Show: The Color Photographs of Helen Levitt
A Way of Seeing
Here and There
Highlighted Work: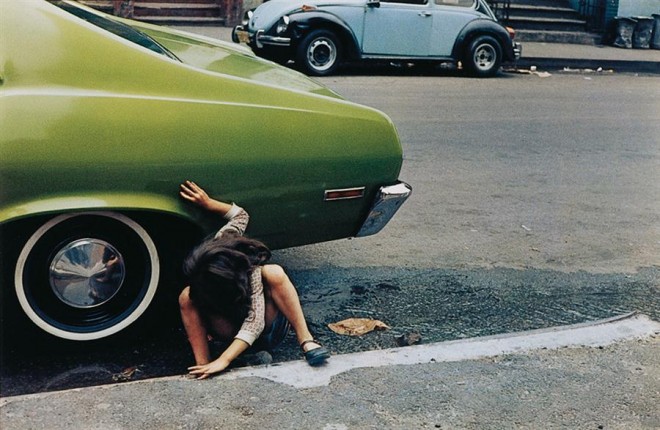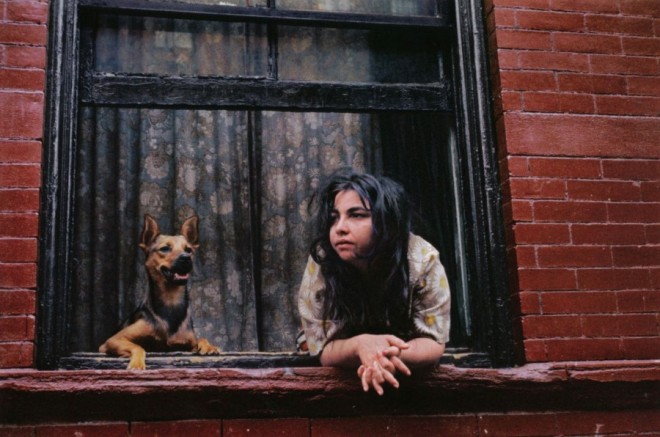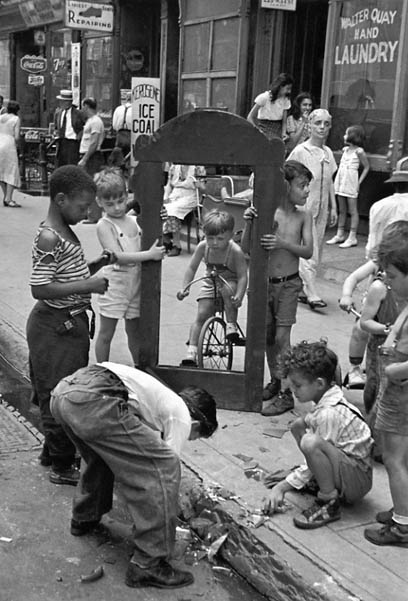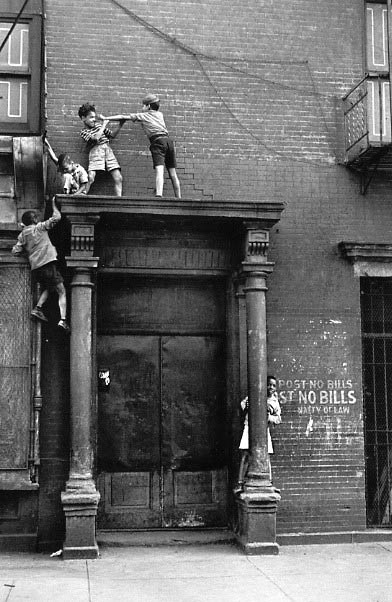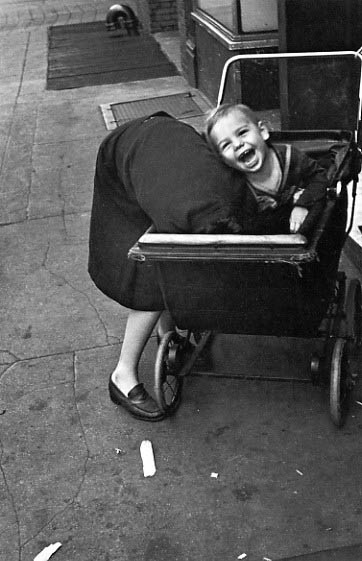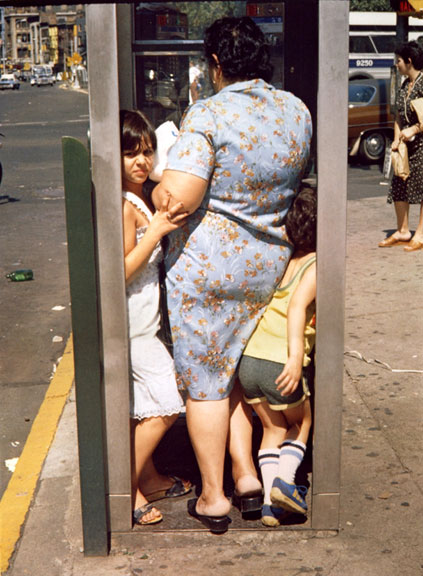 Helen Levitt really is a photographer everybody needs to check out. While she is highly respected by her peers and many others, she doesn't always get the recognition or noteriety she deserves. So tell me what you all think about her in the comments below! Do you have any favorite shots? Does her work impact you as much as others?