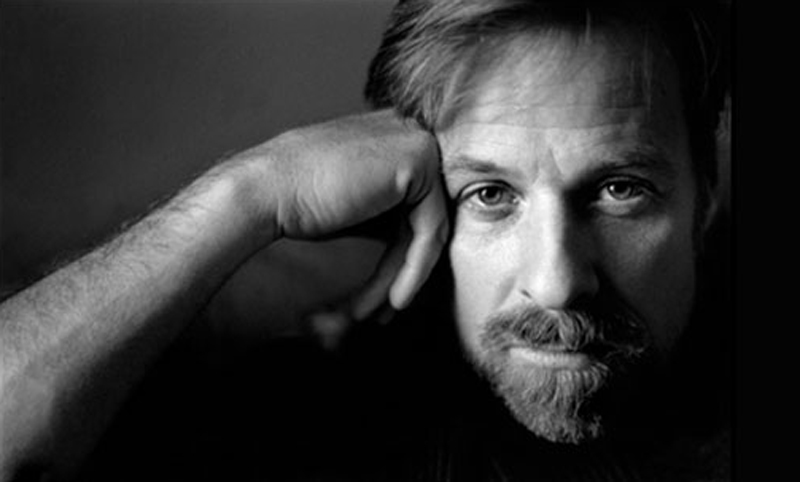 * "Master Profiles" is a series profiling all the great photographers of uncontrolled life. Unlike the rest of the blog, I'm doing these in a straight profile format to make it easy for quick access to facts, quotes and knowledge on all the masters. I'll also group them together here every time I add a new one.
Profile:
Alex Webb (1952-present)
American Photojournalist and Street Photographer who is known for the complexity of his images and his use of color and light.
Background:
Born: May 5, 1952 in San Francisco, CA, USA
Webb was born in San Francisco, but raised in New England. He first found his interest in photography in high school after meeting Magnum photographers Bruce Davidson and Charles Harbutt at a workshop. 
He studied history and literature at Harvard University while also studying photography at the Carpenter Center for the Visual Arts. After graduating Harvard, he started working as a photojournalist and soon became an associate member of Magnum Photos in 1976.
Very early in his career, he enjoyed documenting small-town life in the American South in black and white. He also began doing some work in Mexico and the Caribbean, being especially attracted to Haiti. After being inspired by all the vibrant colors of the Carribean, he chose color photography as his medium in 1978.

Webb became best known for the complexity of his photographs. He loves to include many layers and subjects in his scene, while somehow managing to fit them in a sort of organized chaos. Many of his photos give you so much to see, you wonder how he was able to find a scene like that, and then spaced it all together without overlapping.
Webb currently lives in Brooklyn, New York with his wife, Rebecca Norris Webb, who is also a photographer, but they still spend much of their time down in Florida and the Caribbean.
Style:
Highly Layered, depth, foreground/mid-ground/background
Leads you through the layers, into the whole scene
Frame full, organized chaos of multiple elements/subjects
Colors that come out of tension between light and dark
Using color to capture atmosphere and emotion of a place
Gear:
Leica M Rangefinder with 35mm Lens, Kodachrome Film
Webb uses a Leica rangefinder, usually with a 35mm lens. He has used both 28mm and 50mm before, but finds 35mm to be the perfect fit and balance between the two. He also used only Kodachrome color film for 30 years, up until it was discontinued. Now he shoots with digital and film. 
Notable Friends:
Rebecca Norris Webb (wife)
Quotes:
I only know how to approach a place by walking. For what does a street photographer do but walk and watch and wait and talk, and then watch and wait some more, trying to remain confident that the unexpected, the unknown, or the secret heart of the known awaits just around the corner.

Luck – or perhaps serendipity – plays a big role… But you never know what is going to happen. And what is most exciting is when the utterly unexpected happens, and you manage to be there at the right place at the right time – and push the shutter at the right moment. Most of the time it doesn't work out that way. This kind of photography is 99.9% about failure.

I approach a subject very much as a street photographer and a wanderer, without preconceptions. I try to leave it extremely intuitive and exploratory.

I have always felt that a lot of the most interesting work, not just mine but other people's, falls into [the] nether area, somewhere between the worlds of documentary and photojournalism (two very vague words) and the world of art. I think a lot of street photography falls into this nether area.

Color is very much about atmosphere and emotion and the feel of a place.

Sometimes not taking a photograph can be as problematic as taking one.
Fun Fact:
In Webb's recent joint project with his wife titled "Memory City," he decided to use up the last of rolls of Kodachrome, which has been discontinued. The project explores Rochester, New York, which is also the home of the film maker, Kodak. Since the color film Kodachrome can now only be processed as black-and-white, which gives the film a vintage faded look, he felt it was fitting for a project exploring Rochester, memory, time, and the possible end of film.
Recommended Reading:
Alex Webb: The Suffering of Light
 (Personal Favorite)
Alex Webb: Istanbul
Alex Webb & Rebecca Norris Webb: Memory City
Crossings: Photographs from the U.S. Mexico Border
Under a Grudging Sun: Photographs from Haiti Libere 1986-1988
Highlighted Work:
Alex Webb is one of my all-time favorite photographers. I love how complex his photos are and how well he uses color and light to add to each one. If you haven't yet, I highly recommend checking out his book, Alex Webb: The Suffering of Light
. The photos cover his whole career and it might be my favorite book by any photographer. 
So tell me what you all think about him in the comments below! Do you have any favorite shots? Does his work impact you as much as others?