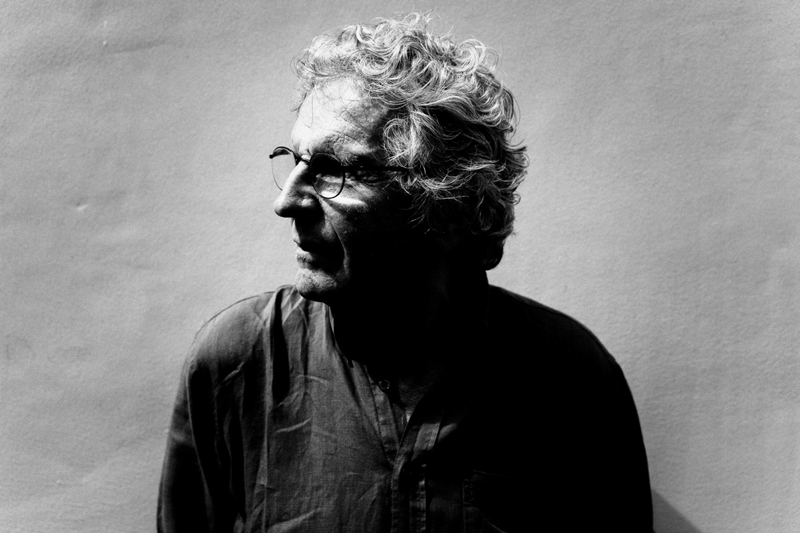 * "Master Profiles" is a series profiling all the great photographers of uncontrolled life. Unlike the rest of the blog, I'm doing these in a straight profile format to make it easy for quick access to facts, quotes and knowledge on all the masters. I'll also group them together here every time I add a new one.
Profile:
Harry Gruyaert (1941-present)
Belgian photographer known for his use of vivid color to create depth and interest, before it was a respected medium in photography .
Background:
Born: August 25, 1941 in Antwerp, Belgium
Harry Gruyaert studied photography at the School for Photo and Cinema in Brussels and then moved to Paris for freelance work. He had long wanted to leave his hometown of Antwerp due to feeling like there was nothing to learn there. At the time, he was influenced by cinema as much as photography, so he chose to move to Paris for its movie and photography scene. 
Gruyaert found a deep attraction to color photography during a time it was mostly only respected as advertising work, especially in Europe. He was an influential pioneer in how he used color to create depth, structure, mystery, and excitement. Gruyaert captured vivid color photos that became almost like paintings.
In 1969, Gruyaert visited Morocco and later won the Kodak Prize for his work captured there, which was also published in his book, Morocco. Attracted to the colors, light and life of Morocco, he also produced much work in India and Egypt.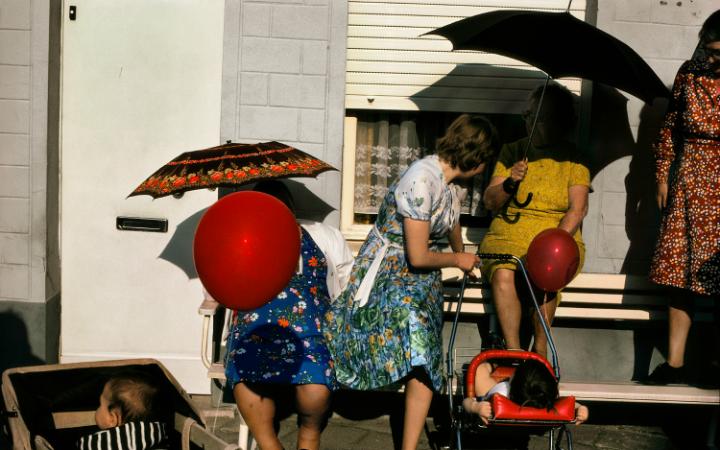 After photographing places far from his home of Antwerp, Belgium, he decided to return to see if he could find interest in a place he had always found uninteresting. During this period, he was able to capture some of his most well-known images, finding color, light and interesting scenes in his home country of Belgium.
Gruyaert personally found his work was more focused towards pop culture than journalism. In his series, TV Shots, Gruyaert made photographs of distorted TV images, covering events including the 1972 Munich Olympics and first Apollo flights, which he finds as the most photojournalistic project he's produced.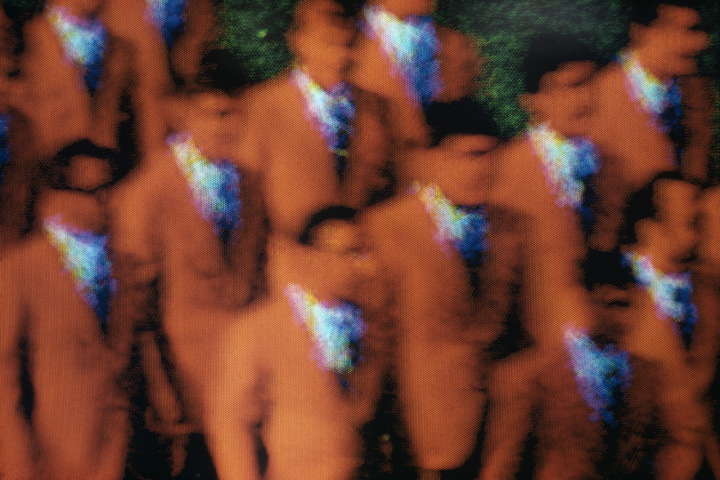 Gruyaert joined the prestigious Magnum Photos in 1981 and became a full member in 1986. He's currently settled back in Paris where he continues being an active photographer. He recently exhibited and published a retrospective of his career featuring photos captured from the Seventies through today.
Style:
Vivid Color 
Cinema and Paintings Influenced
Create a Narrative with a Single Image
Pop Culture
Gear:
Camera: Leica M Rangefinder     Lens: 50mm     Film: Kodachrome
Harry Gruyaert shot with Leica's M line of rangefinders for most of his career. 50mm was his preferred focal length and Kodachrome was his choice of film. Since the film has been discontinued, he has shot in both film and digital. After his Leica gear was stolen in 2003, he replaced it with not only another M, but also a Canon EOS. He has experimented with zoom and has shown interest in focal lengths going from 35mm up to 90mm later in his career. Now days, he prefers printing digitally, as he finds it has stronger capability.
Quotes:
"In front of a black-and-white photo you try more to understand what is happening between the persons, whereas with color you should immediately be affected by the different tones which express a situation. So… the object and its color are one and the same thing, which by the way is one of the principles of the theory of perception. Form and color are inseparable."

"In Europe and especially France, there's a humanistic tradition of people like Cartier-Bresson where the most important thing is the people, not so much the environment. I admired it, but I was never linked to it. I was much more interested in all the elements: the decor and the lighting and all the cars: the details were as important as humans. That's a different attitude altogether."

"I try to get to what is the strongest. What tells a story by itself and not as part of a series; more like tableaux, single paintings."

"In watching films I started to understand composition and movement… I went to galleries to look at paintings, I bought magazines and books, and gradually I discovered how to see."

"Very few people got involved in color in a personal way. But then I went to New York for the first time and I experienced Pop Art. These paintings by Warhol and Lichtenstein helped me to look at color in a different way, to stop being a snob and to use its vulgarity."

"Be yourself, Don't copy anybody."

"I think of photography like therapy."
Fun Fact:
Early in his life, Gruyaert was so influenced by cinema that he originally thought about becoming a filmmaker. He would go to the cinema almost every day, learning from it to become a better photographer. Gruyaert explained, "In watching films I started to understand composition and movement… and gradually I discovered how to see." Michelangelo Antonioni was his favorite filmmaker and he studied the framing and sense of space in his movies. Gruyaert tried out work as a director of photography for television documentaries, but soon decided to devote all of his focus on still photography.
Related Photographers to Check Out:
William Eggleston, Alex Webb and David Alan Harvey
Recommended Reading:
Harry Gruyaert
Harry Gruyaert: TV Shots
Le Maroc d'Harry Gruyaert
Rivages
Harry Gruyaert
Highlighted Work: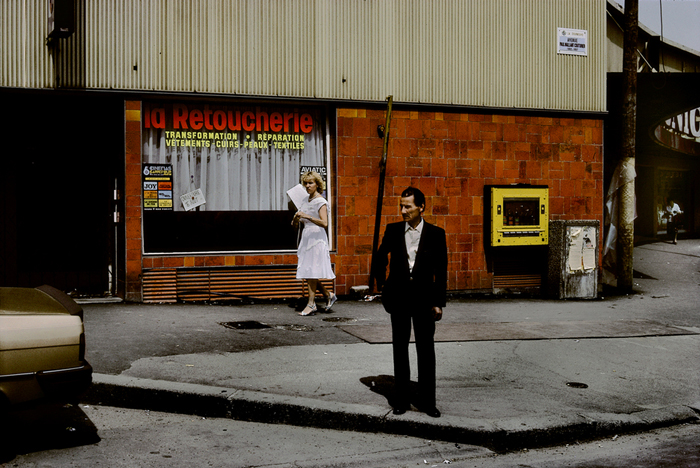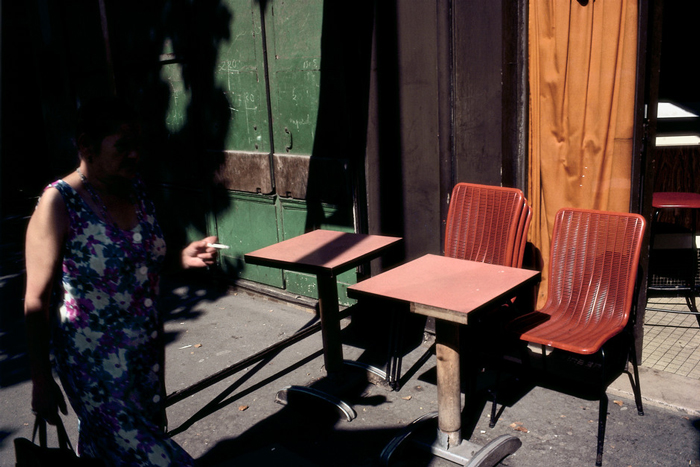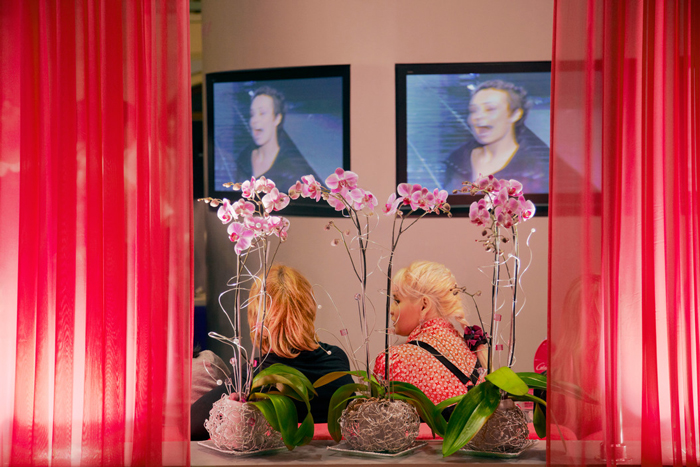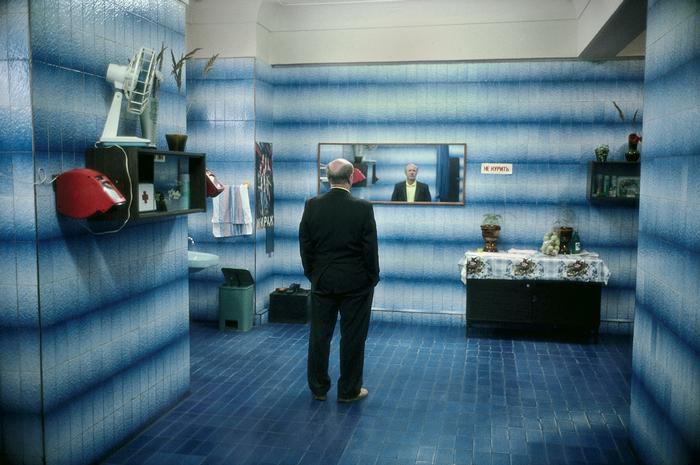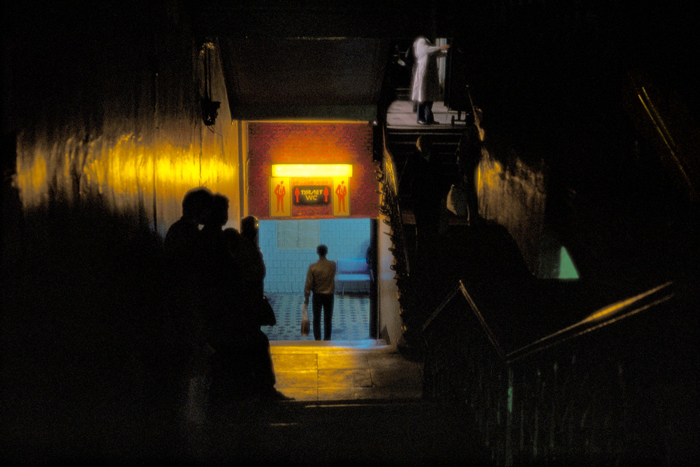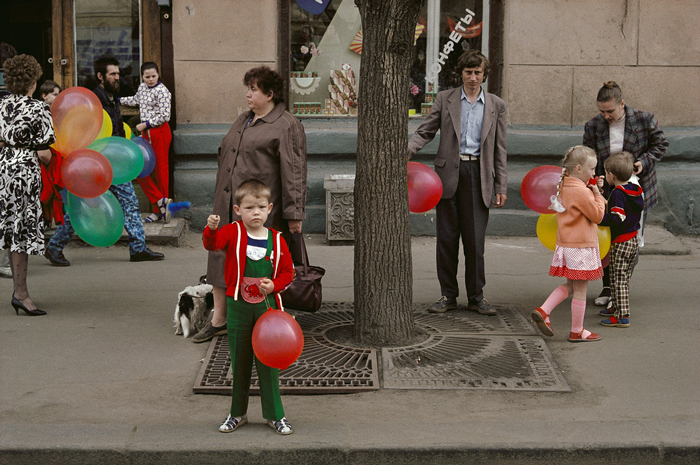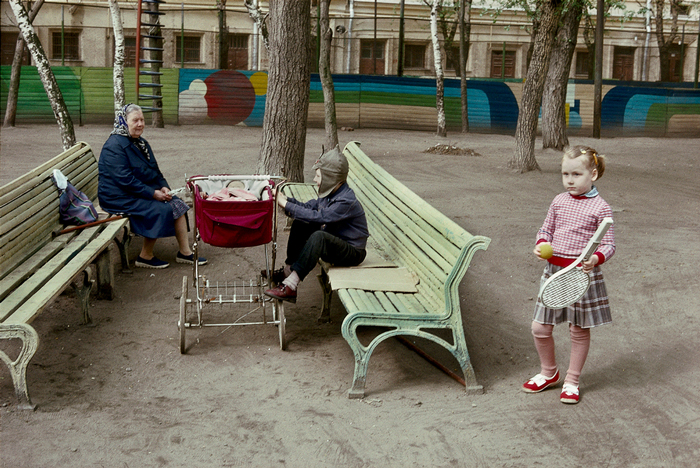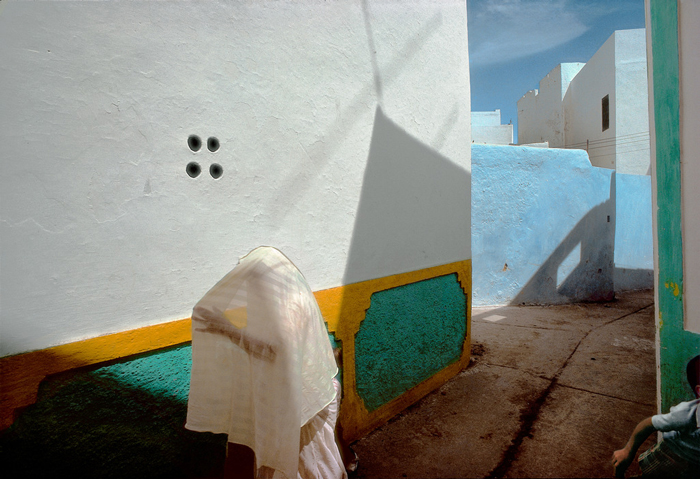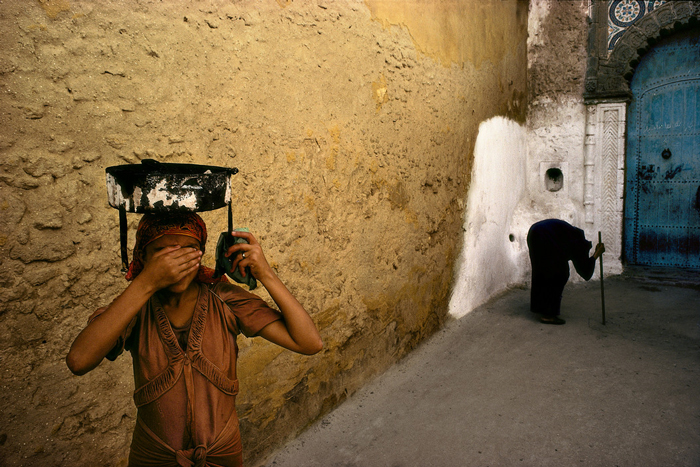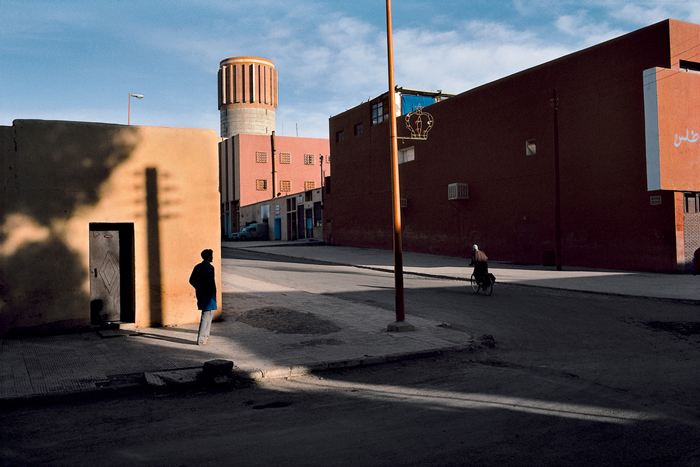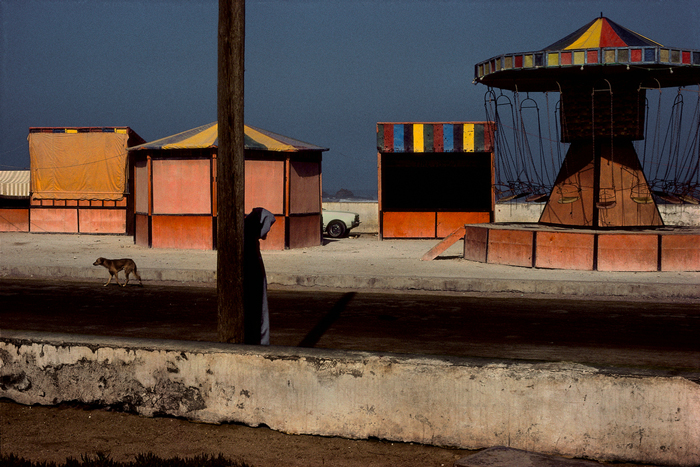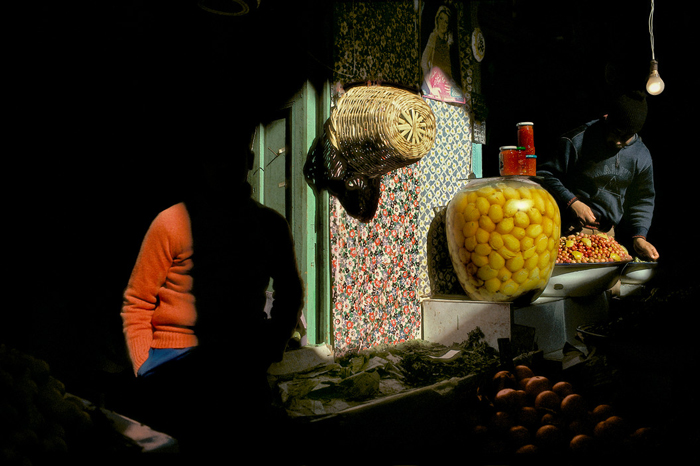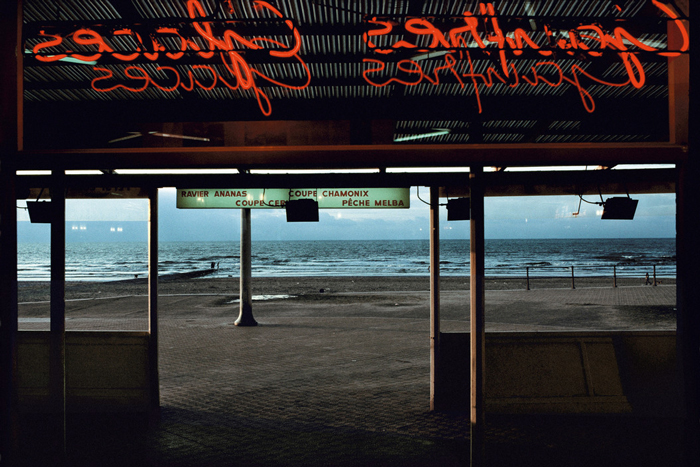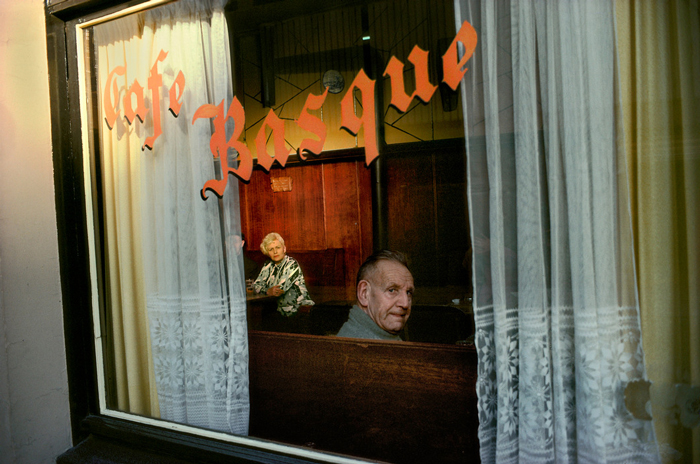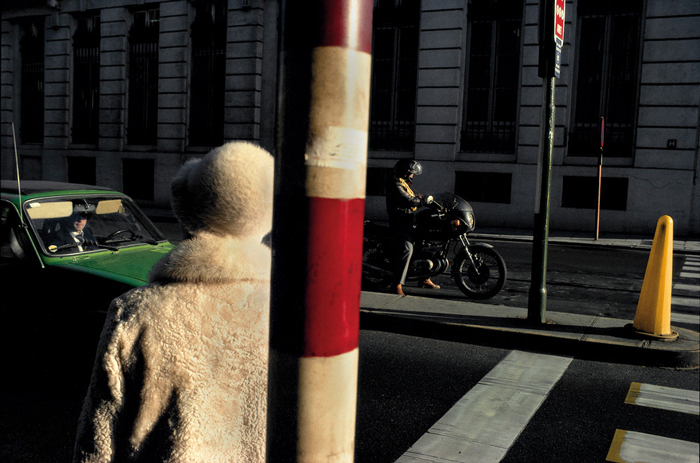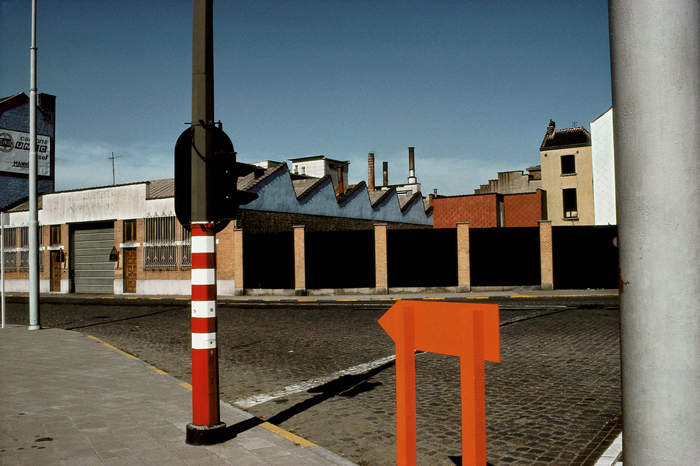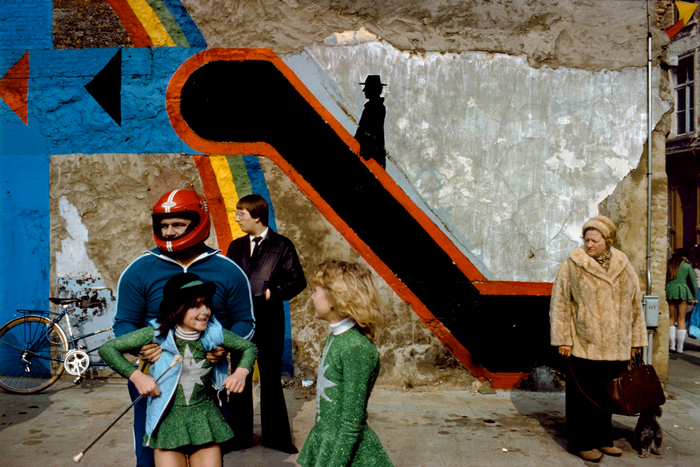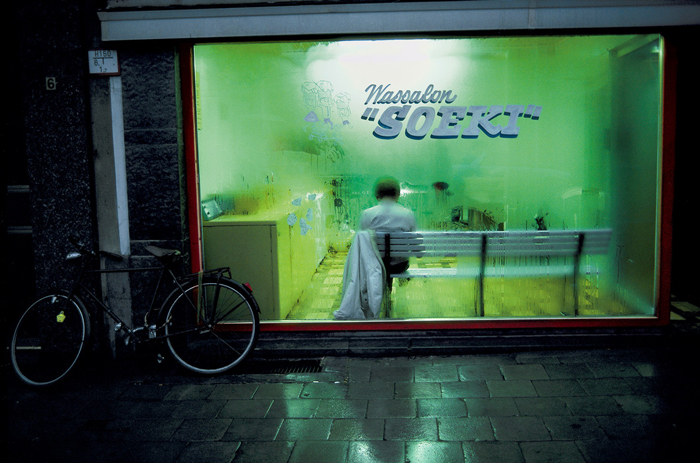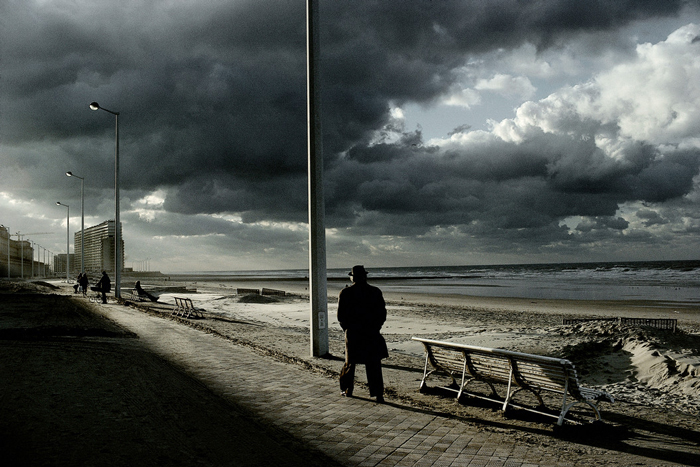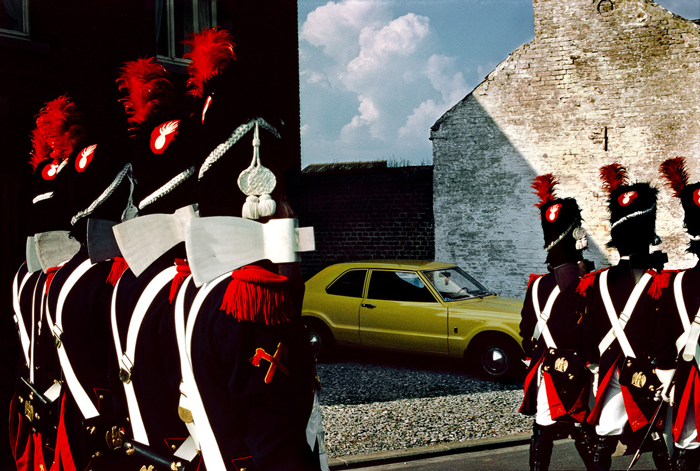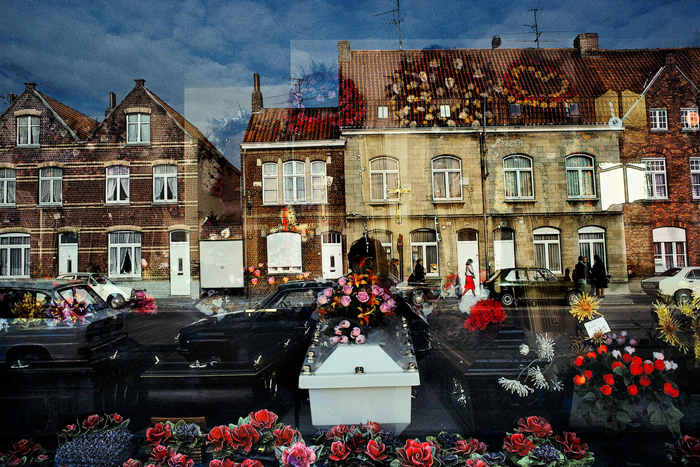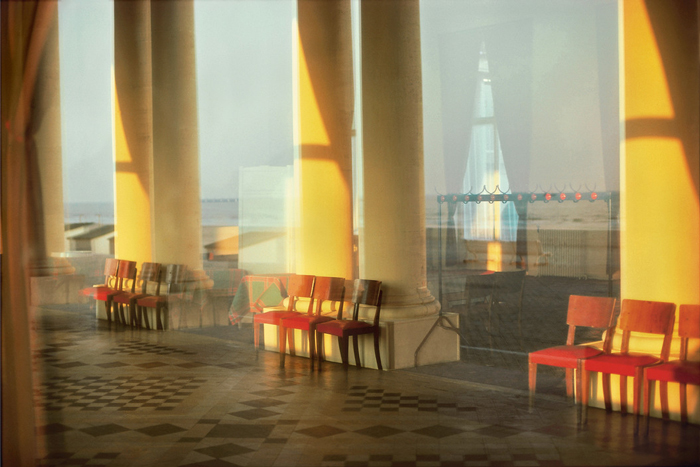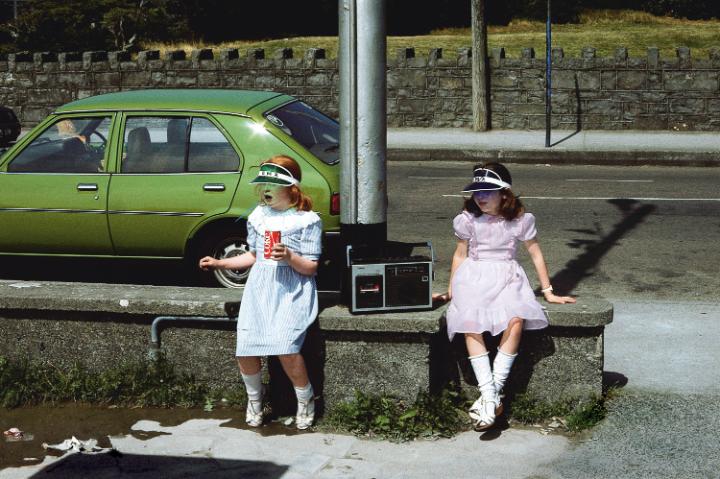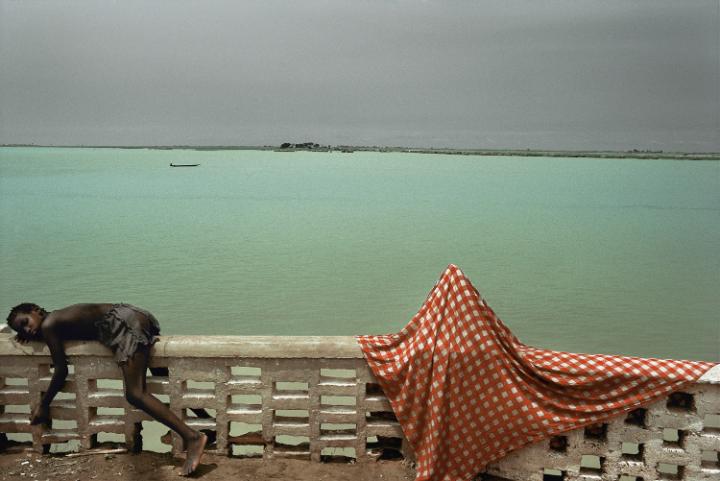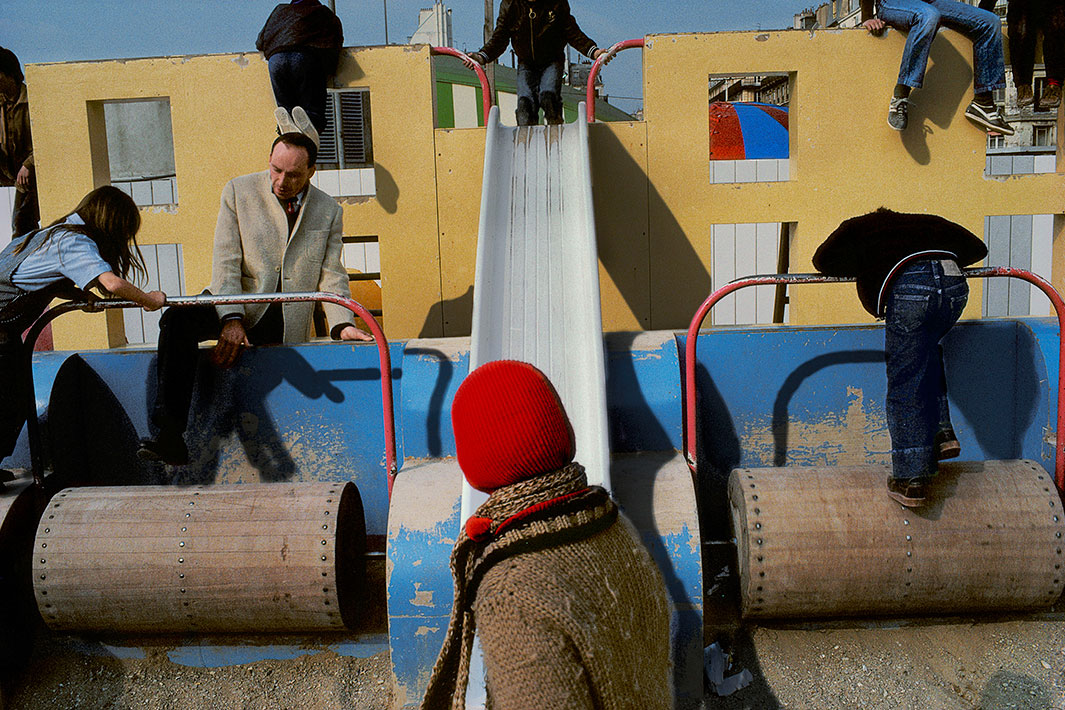 Harry Gruyaert is one of my personal favorites. The colors and how he uses them in scenes is something special. Tell me what you all think about his work in the comments below! Do you have any favorite shots? Does his work impact you as much as others?
For More Profiles on the Masters of Photography, Go Here!