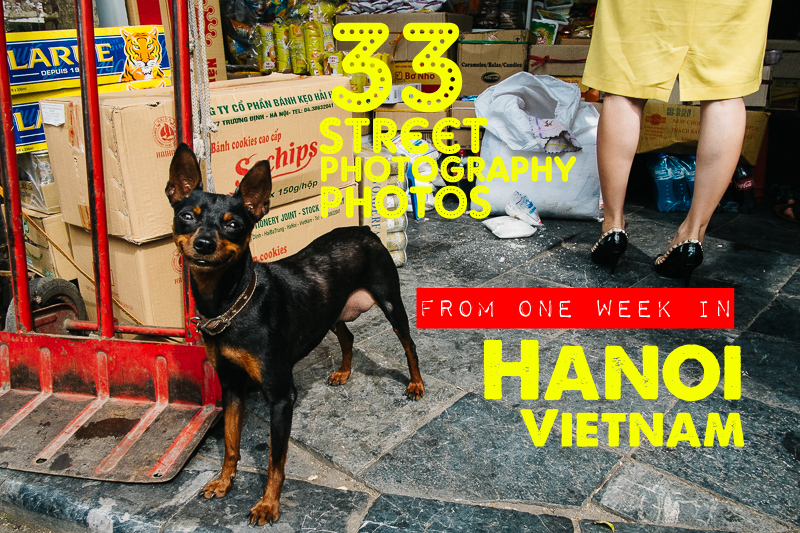 Living in Ho Chi Minh City, I had to make a visit up to Vietnam's capital. Hanoi quickly became one of my favorite city's in Asia for street photography, with endless character, charm, places to shoot, and people just as photography friendly as back home in Saigon. Being thousands of years old, you feel the city's age when exploring the streets. From a city of over 3 million people, there's an authentic, old world atmosphere it exudes. 
So here's 33 photos that I was able to capture during my time in Hanoi…
33 Street Photography Photos from Hanoi
1.
2.
3.
4.

5.
6.
7.
8.
9.
10.
11.
12.
13.
14.
15.
16.
17.
18.
19.
20.
21.
22.
23.
24.
25.
26.
27.
28.
29.

Finishing with some flash at the Hoan Kiem Lake gym…
30.

31.
32.
33.
For more info on Hanoi, be sure to check out my first impressions from a street photographer's perspective. And stay tuned for one of my City Street Photography Guides to Hanoi.
Have you photographed Hanoi before or do you plan on it someday? Let me know about it in the comments below!
And let me know which photos you like best too!
Click Here for More "33 Street Photos" from Cities Around the World