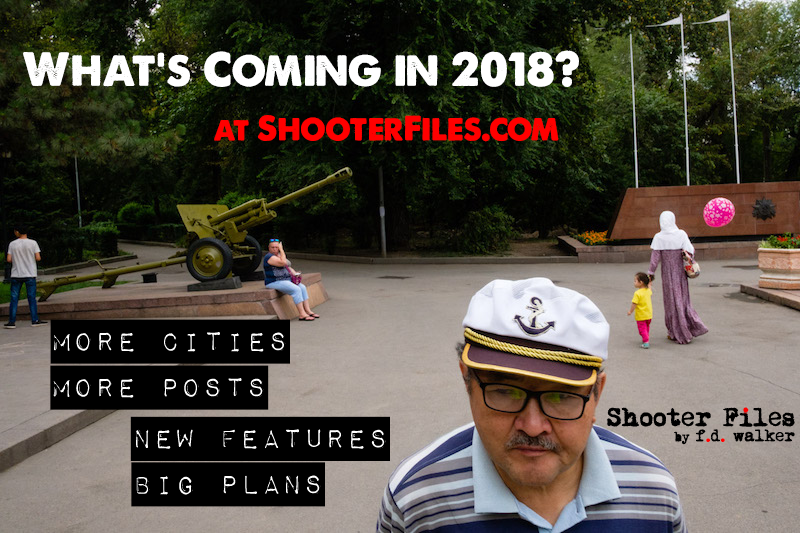 I started this blog in the beginning of 2015, around the same time I started my 100 major city project. I had big plans and ideas for it, but it took endless hours and countless unread posts to get anywhere. I stuck with it, though, and I'm happy to see it come a long way. Feedspot currently has it ranked as the #2 blog in the world in the street photography genre, but now is the time I really want to focus on it becoming even bigger and more valuable to readers. 
My photography work and project comes first, but this honestly comes next. So, I have plenty of plans for the new year and I want to let you all know some things to expect here in 2018… 
More…
Scheduled Posts:

Every Monday and Thursday

(and every other Sunday) 
I've always kept it pretty consistent with around 2 posts a week, but this year I'm going to make it even more consistent with a regular weekly schedule of 2-3 posts. Every Monday and Thursday there will be a new post on Shooter Files, with Sunday posts jumping in the mix every other week. This way you always know when to expect a new post here and can expect a ton of content throughout the year. To see the most recent content and upcoming city content, you can always go here.
More Cities
2017 was my busiest year yet with 26 new major cities covered for my project, but the goal for 2018 is even bigger at 30 major cities. This would bring me to 96 total major cities (only 4 away from the 100 goal!). This means I have more than enough new content for the year.
2018's city plans start in Santiago, Chile and then work my way up through most major cities in South America, then through Central America and up into the USA by summer. After some cities in the U.S., I plan on jumping over to Accra, Ghana followed by a couple more major cities in Africa, then over to finish off Asia and hopefully end the year in Australia. That's the plan, anyway. Mixed in, I while be leading a few workshops, as well as some other work, but for the most part it will be all project and major city focused in 2018. To see where I'm at, what cities I've gone to and what cities are next, you can always go here.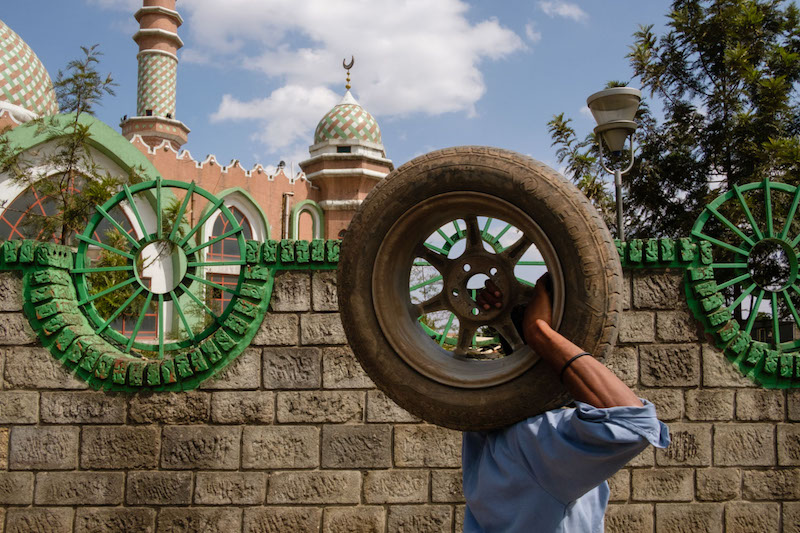 More Interaction
I'll be honest, I've never liked making things about me. I don't even really like referring to this as a blog, but judging from messages and feedback, readers would like a little more of that aspect here too. Other than my photography, I've mostly tried to put the focus on everything else other than me, but this year I'll try to include some interaction and more of an inside look. So, through here, my instagram and maybe a few videos, I plan on bringing you a little more into my life around the world during the 100 City project. We'll see how it goes.
More Interviews
I'm going to put even more focus on interviewing talented local street photographers this year too. Mostly with my 20 Questions series, but I might have some side interviews too. Interviewing and having a space for talented work from around the world to be seen was one of the bigger reasons for starting this blog so I hope to grow that aspect more.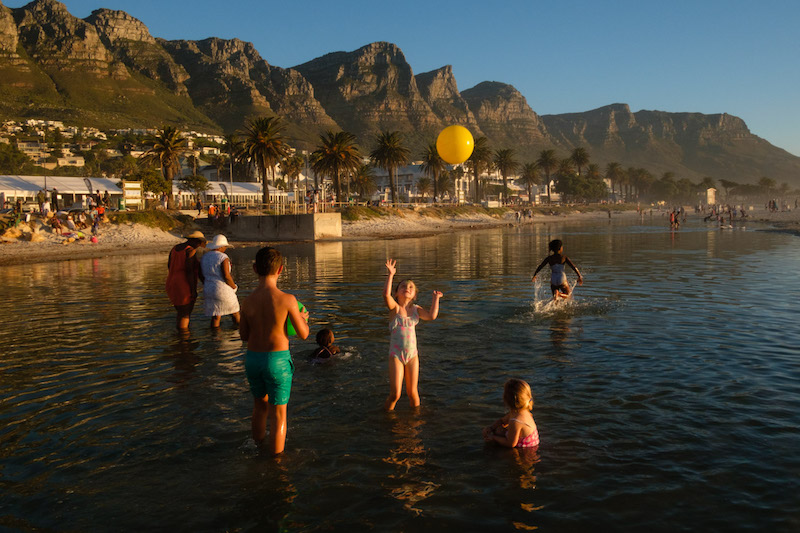 New Features:
City Street QUICK GUIDES
My Street Photography City Guides are not a quick read. I spend 30+ hours on each one making them as comprehensive, accurate and valuable as possible. But I know this is the internet and most of the time we want something less overwhelming made for a quick read. So, I'm creating quick guide versions of my larger guides to provide the basics in a condensed version that's quicker to read. When you have more time, you'll still always have the large guides to go to.
City Street Spots Page
The number one reason for creating guides was photographers' interest in finding places to go for street photography in a new city. This was the most common question in forums, but with the least info available for most cities. So, I'm creating a page just for that, and that alone. This page will be made for quick access to all the best spots for any city I've covered. Listed in alphabetical order by city name, you can scroll through to find my recommended best spots for street photography along with their related map for each city. All on one page.
I will also encourage readers to comment their recommended spots for the cities they're familiar with, and then I'll add them above with the city. It should make for the most comprehensive, condensed city list of street photography recommendations available anywhere.
Tales from the Street
The most popular request I get in person are for stories from the project. So, I'm working on a series where I share some of the different things that happen on the road photographing different cities.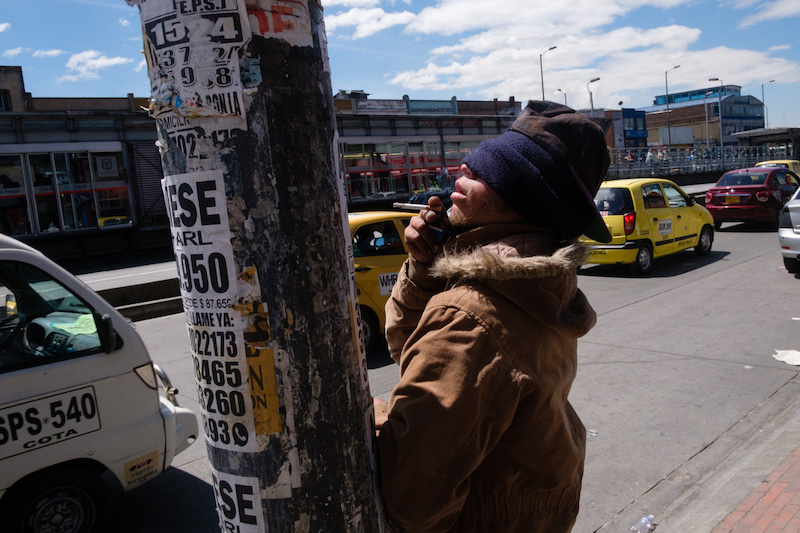 Oddyssey
I have plans to release my first paperback book/zine this summer titled "Oddyssey." It's connected to the work I've done on the road, but is a smaller, side project I've been working on for the last few years. I'll share more info in the coming months, but as the name hints, it will be a journey through the odd and strange observed around the world. 
Instagram: @fdwalker
While I'll continue to be active on Flickr, I will be posting and focusing even more on Instagram this year. You'll be able to see photos I haven't shared anywhere else there and I have a few plans on making it more interactive and sharing some videos from different cities. 
So, follow along here: @fdwalker
Workshops
I have plans for more workshops again this year too and will be releasing all the details later this month. So, stay tuned for that.
Surprises
These are just some of the new things to expect coming from me and the blog in 2018, but there's likely to be even more. You'll just have to follow along to find out :)