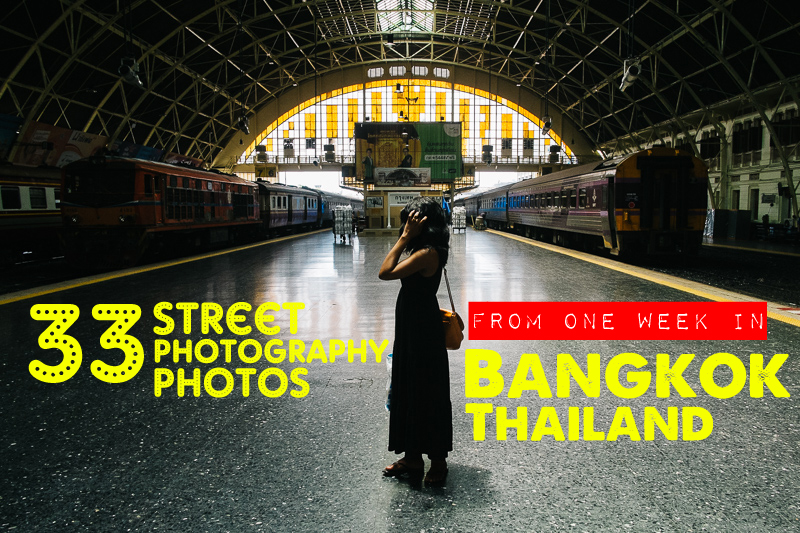 After leaving my home in Ho Chi Minh City, on my way to traveling Europe for the summer, I decided to fit a stop in Bangkok, Thailand. It was a chance to meet the many talented local street photographers here, while of course fitting in some time for street photography of my own. Bangkok was a challenge with how many of the streets and neighborhoods can feel empty, but after exploring enough and getting some local advice, I was able to find some spots for photography.
So here's 33 photos that I was able to capture during my time in Bangkok…
33 Street Photography Photos from Bangkok
1.
2.
3.
4.
5.

6.
7.
8.
9.
10.
11.

12.
13.
14.
15.

16.
17.
18.
19.
20.
21.
22.
23.
24.

Off to Pattaya…
25.
26.
27.
28.
29.
30.
31.
32.

33.
For more info on Bangkok, be sure to check out my first impressions from a street photographer's perspective. And stay tuned for one of my City Street Photography Guides to Bangkok.
Have you photographed Bangkok before or do you plan on it someday? Let me know about it in the comments below!
And let me know which photos you like best too!
Click Here for More "33 Street Photos" from Cities Around the World