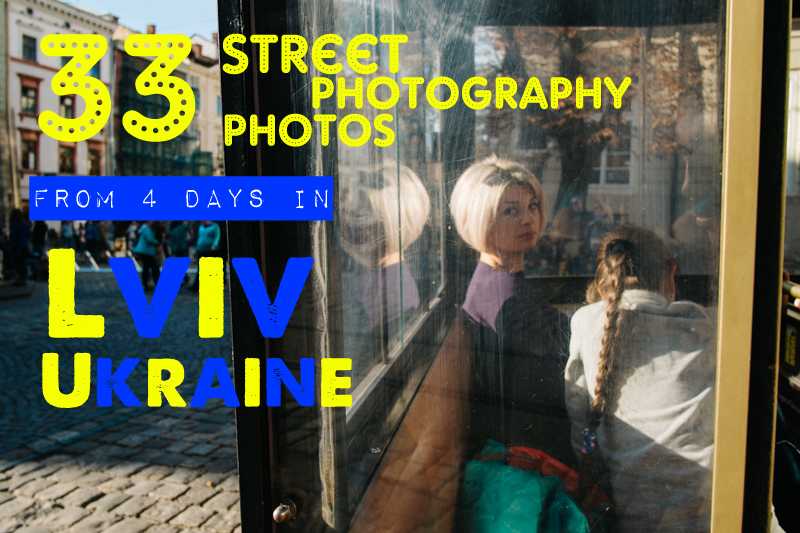 My last stop in Ukraine was also many locals' favorite city in the country. Lviv is mixture of old architecture, churches, coffee houses and uniquely themed shops wherever you walk. All this packed into an extremely walkable city. There's a very charming and unique vibe to the city that people refer to as "the Lviv Spirit." When you walk around, you feel something special. 
Being on the very western corner of Ukraine, combined with its multi-national past, it feels more "European" than any other city in Ukraine, but still captures this in its own way that sets it apart from other European cities.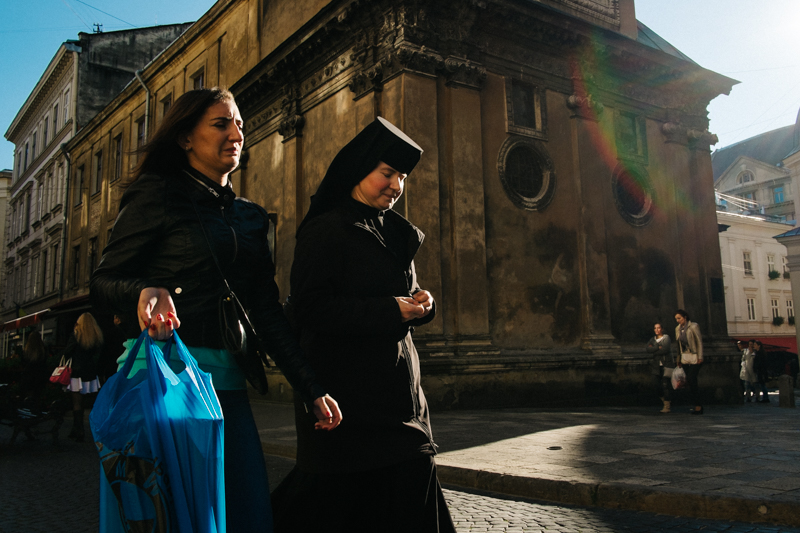 For Street Photography, you can just step outside, no map, and get lost in the streets without a worry of getting too lost. Which is exactly what I did. Lviv was a great finish to my amazing time in Ukraine.
For more of an in-depth look at some of my impressions of the city, from a Street Photographer perspective, check here. For Street Photography from the other cities I visited in Ukraine, check out my posts on Kiev and Poltava. And for some of my street photos of Lviv, just start scrolling…
33 Street Photography Photos from Lviv, Ukraine
Starting in the Streets..
1.
2.
3.
4.
5.
6.
7.
8.
Stopping at the Squares…
9.
10.
11.

12.
13.
14.
15.
At the Market…
16.
17.
18.
19.
20.
21.
At the Bus Station…
22.
23.
24.
25.
26.
27.
28.
Time for Church…
29.
30.

31.
And Weddings…
32.
33.
Saying Goodbye to Lviv…

Lviv is a special little city. It has so much to offer in a very compact space. Mix this with its unique setting, history and feeling, and it makes for a great city for some Street Photography too. It's more touristic than most of Ukraine, but it's still nothing like the rest of Europe yet. So getting there sooner than later is highly recommended! 
Check out my first impressions of Lviv from a Street Photographer's perspective to find out more. And stay tuned for a Street Photography Guide to the city!
Have you visited or photographed Lviv before? Do you plan on it someday? Let me know about it in the comments below!
And tell me which photos you like best too!