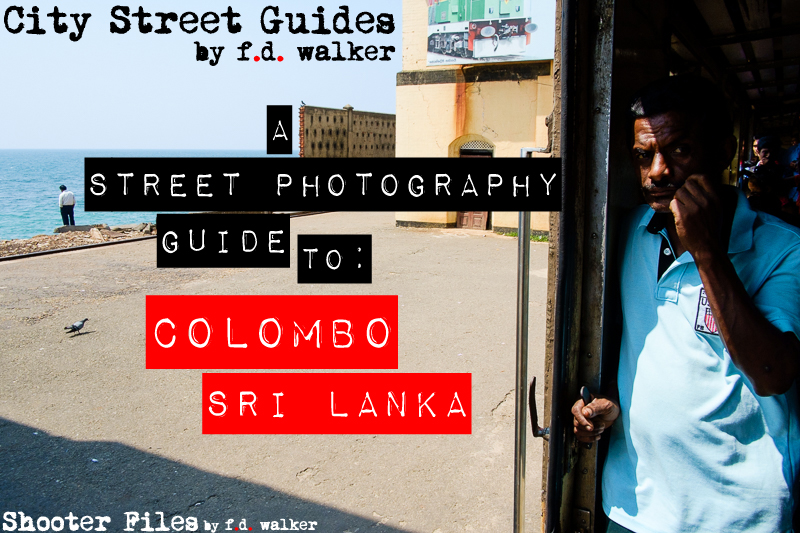 *A series of guides on shooting Street Photography in cities around the world. Find the best spots to shoot, things to capture, safety concerns, street tips, and more for cities around the world. I have personally researched, explored and shot Street Photography in every city that I create a guide for. So you can be ready to capture the streets as soon as you step outside with your camera!
Colombo
Overview:
Marco Polo called Sri Lanka the finest island in the world and before the Sri Lankan Civil War, it was a top tourist destination in the world t00. Since the civil war ended in 2009, it's regaining all those visitors now. Colombo is the commercial capital and largest city in Sri Lanka, but most tourists don't come to the island for city life, they come for the beautiful beaches, nature, and cultural sites. Still, Colombo is the main way on and off the island. So is Colombo worth spending more time in? For street photography, it's a resounding "YES!"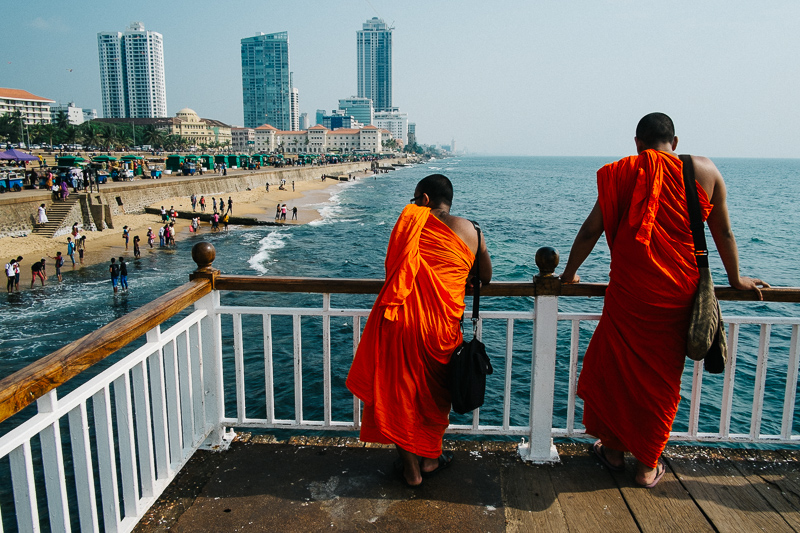 While it is the biggest city in Sri Lanka, Colombo's population is only around 650,000. I've been to cities 5 times that size that feel less populated, though. There's plenty to explore in Colombo and so much of it is full of urban activity and life. People are everywhere and the trains get so packed, you'd swear Colombo is a much larger city. The mix of urban and island atmosphere makes for some unique Street Photography opportunities too.
So here's a Street Photography guide so you can be ready to capture all that Colombo has to offer before you even arrive!
Map:
Pettah/Manning Market
Galle Face
Neyman Square
Train to Mount Lavinia
Fort
Top 5 Street Spots:
1. Pettah/Manning Market
Pettah is probably the most active and interesting neighborhood in Colombo for street photography. It's packed with chaotic streets full of shops, businesses, restaurants, and people moving in every direction. It's always busy with endless numbers of workers pushing carts and unpacking trucks too. Pettah is highly concentrated with activity, but is big enough to spend a while exploring.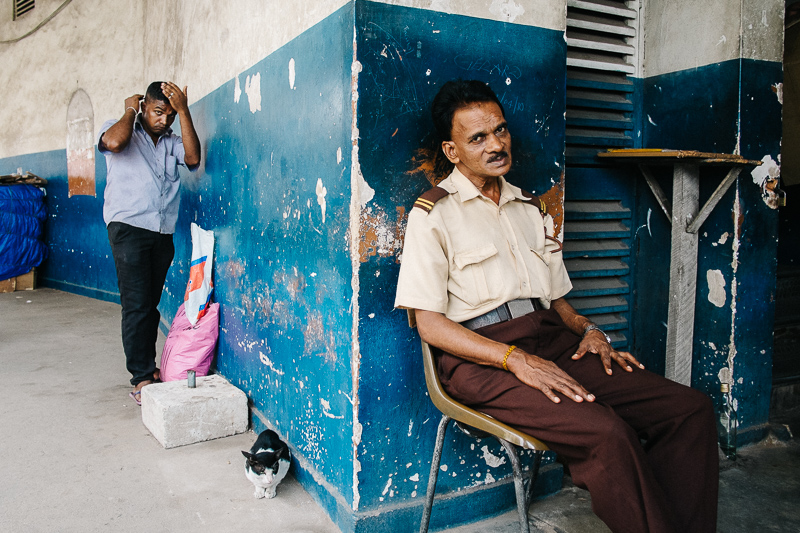 You should definitely check out the north around Main Street, Sea Street and the popular gold markets, but to the south is where you'll find the real gem of Pettah in Manning Market. Also sometimes called Pettah Market, it's located between the Fort Train Station and the Floating Market.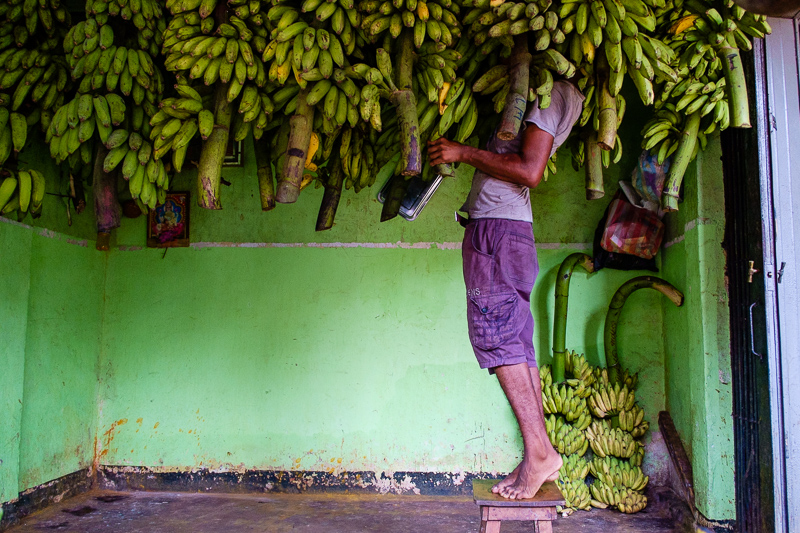 I've been to too many markets to name, but this series of open air markets and bazaars is one of the best I've been to. While it is chaotic, there's plenty of space and good light. It has a unique set-up that gives a really authentic feeling, while putting you right in the middle of it all. People are actively working all around you everywhere you walk or look. You'll find all kinds of produce and other goods not only on display, but constantly being moved around. Manning market is a real experience compared to other "normal" markets, all with its own island vibe mixed into the urban city. 
2. Galle Face
Galle Face is another unique Colombo spot for Street Photography and brings a change of scenery to the rest of the city. Galle Face Green is a half-kilometer urban park stretched along the ocean. It's completely open with flat grass, as it was initially used for horse racing and other sports. Now it's where people picnic, fly kites and couples come to hide together under umbrellas.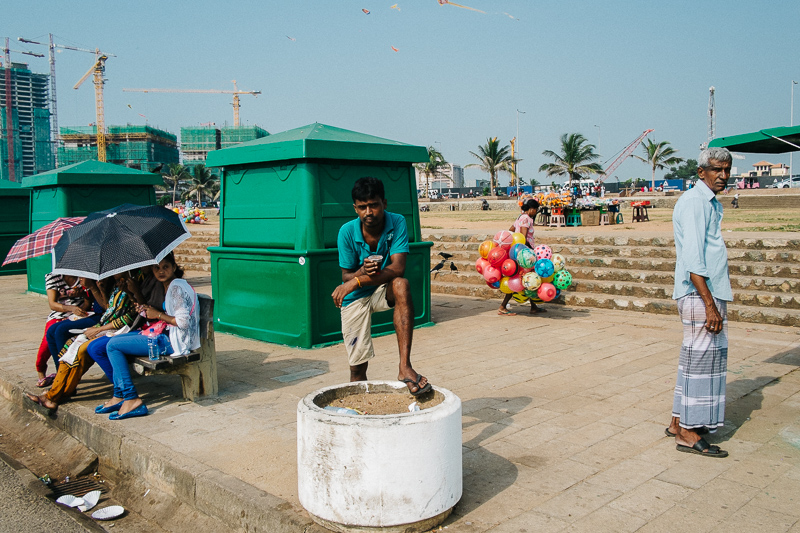 In between the grass and beach is a long walk way with food carts and benches. The weekend is when you'll find it especially busy here, but the weekday evenings can still be a good time to check things out. There's also a boardwalk that goes out over the water where people come for the ocean views. When Galle Face fills up, it can get pretty lively and provides a very interesting mixture of photo opportunities. 
3. St. Anthony's Shrine/Newnham Square
Next to St. Anthony's Shrine is Newnham's Square. You're not going to find info about it online, but this spot and the streets around it ended up being a great find. There was always a lot going on with a great local vibe mixed in with city activity. In some of the side streets you'll find active residential areas and a noticeable mix of religions. It's a colorful area too with plenty of shops and streets to explore.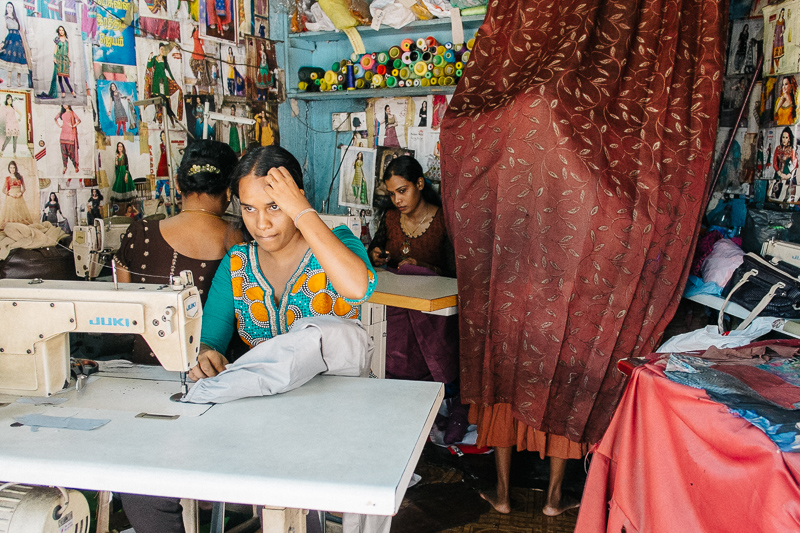 I always search for squares when looking for street spots in a new city, which is how I discovered this spot. If you want to check out the main square of Colombo, though, head to Independence Square. This is probably more the type of square you'd picture. It's big with a long park and large monument. It's a nice spot, but I didn't find it a top spot to recommend, but it's probably still worth checking out if you have the time.
4. Train to Mount Lavinia
Mount Lavinia is the largest suburb of Colombo, but it's close enough that it feels like part of the city. It's actually one of the most popular areas to stay for people visiting Colombo due to the lodging options and beach. I'd recommend staying in Fort instead, but Mount Lavinia does have the best beach around the city. It also some nice streets to explore and more of a beach atmosphere than the main city.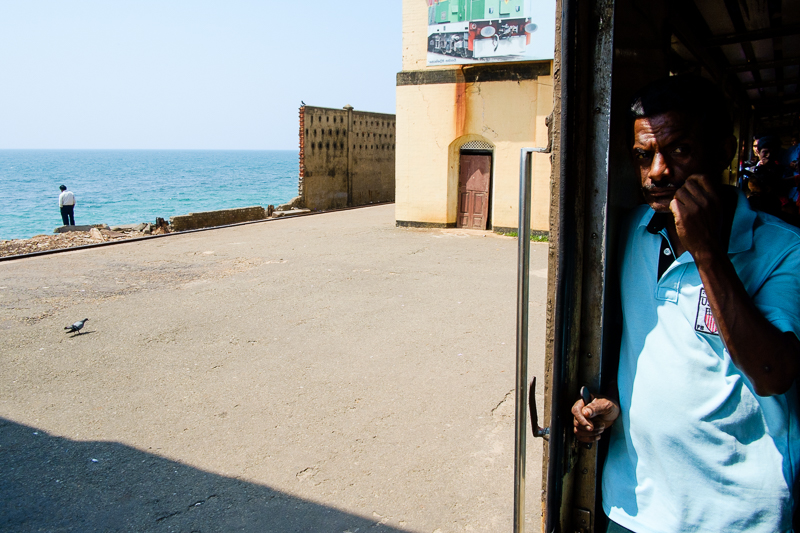 The reason I include this is because of the train ride there as much as anything, though. Mount Lavinia is worth a stop with your camera, but the train ride there is a requirement. It's a cheap and quick 15 minute trip each way that I'd recommend doing just for the scenery and experience. You ride the old local trains right along the coastline, with a few interesting station stops along the way. The train life in Colombo feels like it belongs in a city much larger. When you mix that with the old trains, beautiful ocean and beach village backgrounds, it makes for great photo opportunities. And an enjoyable journey.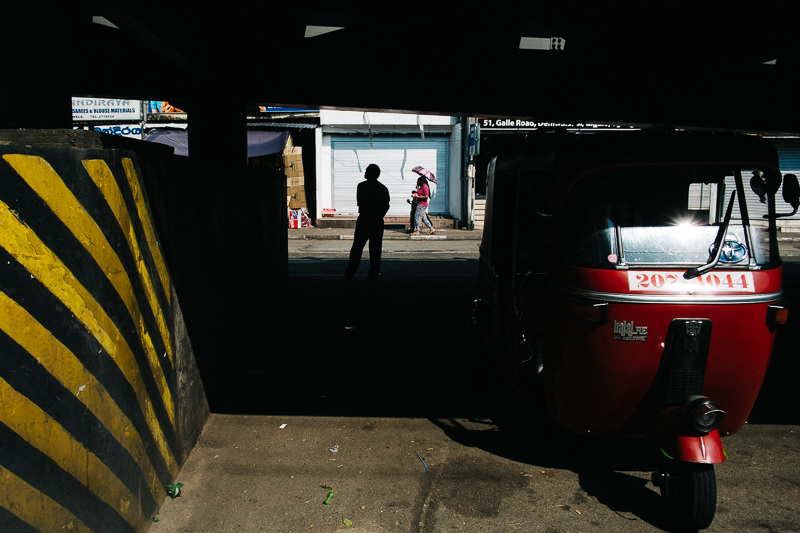 5. Fort
Fort is the central business and financial district in Colombo. So you get the most urban city feeling here. You'll find some of the nicer architecture in the city here too and it feels a little more organized and polished compared to the rest of the city, but without losing the Colombo atmosphere. Fort is also home to the city's main train station, a good street photography spot in itself. The over 100 year old Fort Railway Station is located on on the east outskirts of the district next to Pettah. It has a ton of character and sees over 200,000 passengers a day.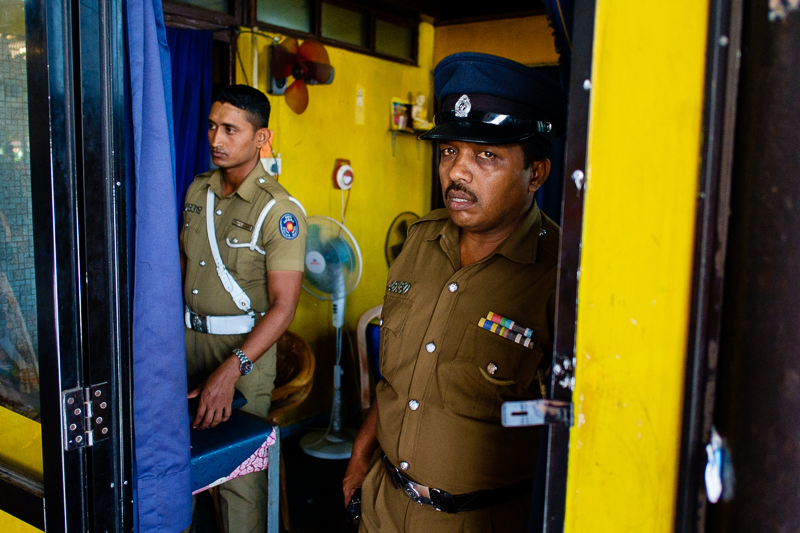 Also worth noting is if you're going stay in Colombo, this is the district I'd recommend. There's plenty of lodging options, it's safe, and it's close to most everywhere you'll want to go.
Sample Street Walk:
For a full day of Street Photography, covering some of the best spots, you can follow this sample street walk for Colombo:
Start your morning walking from Fort (5) to Pettah (1)
Spend your morning exploring Manning Market (1) and then walk up around the rest of Pettah (1)
Take the local train from Fort Railway Station (1) down to Mount Lavinia (4) 
Spend a little time exploring Mount Lavinia (4) and then take the train back to Fort Station (1)
Walk over to Galle Face (2) and capture all the evening activity
Finish your night at your choice of Galle Face (2) or back to see Pettah and Manning Market at night (1)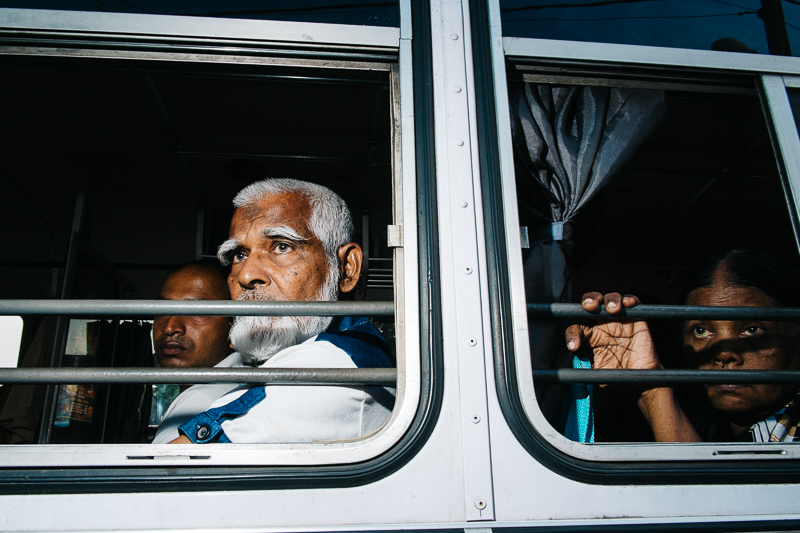 3 Things to Capture in Colombo:
1. Pettah Market Life
Markets are usually one of the easy automatic spots to check out for street photography. They're guaranteed to be full activity and many people love capturing them. I always check them out too, but the problem I have with markets is they start to all feel the same and they're usually too busy with messy backgrounds for good photos. You'll probably get some decent photos, but how many really great market photos have you seen, even by the masters? But when it comes to Pettah and Manning Market, the opportunities are much greater than your average market.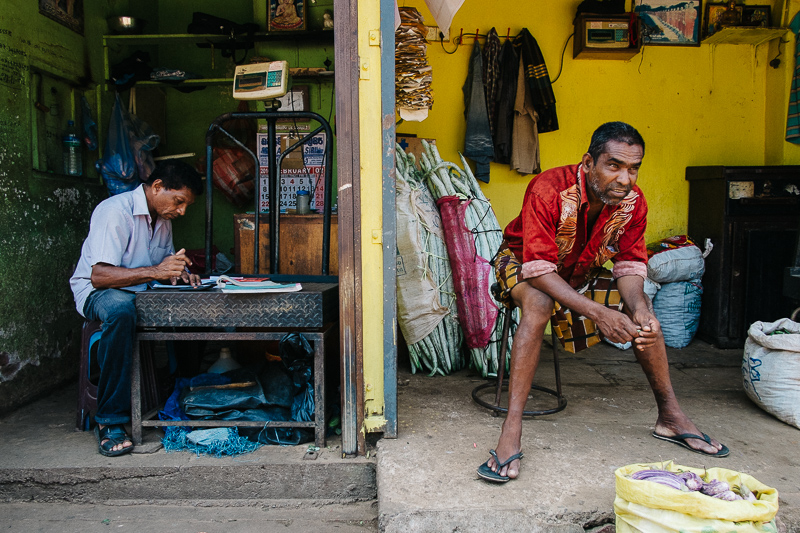 The main market area here is different and special. The wide open space of many of the market streets gives you more to work with and more a unique atmosphere. Workers are moving all around all the time, they're not just sitting behind a table. There's activity and layers everywhere you turn. You also have places with colorful walls and backgrounds that make for less busy backdrops. The market here is a real experience and something you can't find in other urban cities.
2. Mix of Religions
Sri Lanka is one of the most religious countries in the world (3rd according to a Gallup poll). In Colombo, there's a noticeable mix of Buddhists, Hindus, Muslims and Christians. Not many places have such a mixture of religions, each with a strong presence of their own.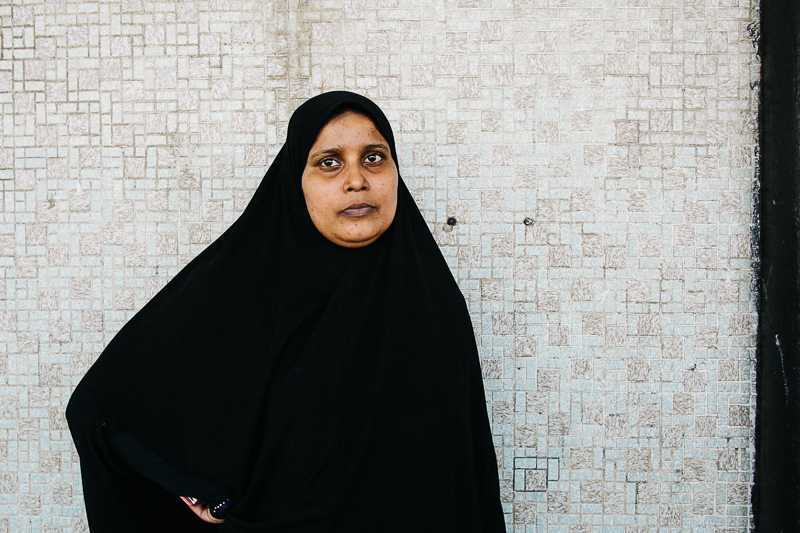 Exploring the city, you'll notice religions change along with the different neighborhoods, while the city center has a mixture of them all coming together. You can see this in the artwork, architecture, clothing, and more. It provides a variety to both experience and capture in your photography.
3. Chaotic, Packed Streets
Some of the streets in Colombo, especially in Pettah, are so packed with chaos that you can't always move. Much like India, everyone really lives their life outside here. Even more than that, though, the streets are always full of workers pushing carts and unloading trucks. You really have to weave around while constantly watching out when walking in some of the streets in Colombo.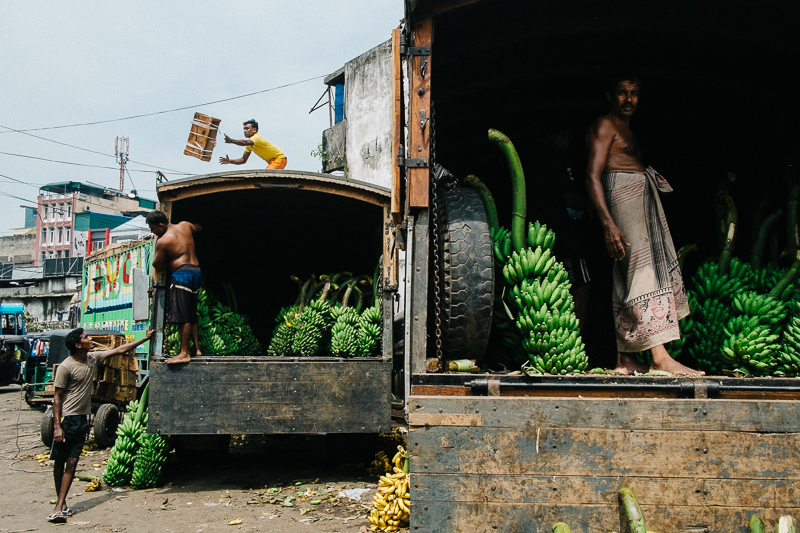 While this can be an interesting experience, it also gives lots of life and scenes to capture. You just have to try to organize all those layers of activity into a photo.
What To Do For a Street Photography Break?:
Relax at Galle Face or by the Floating Market
After enduring and capturing the chaos of Colombo, taking a break at Galle Face or the Floating Market can be a nice way to relax. By the Floating Market, there's a long stretch of boardwalk where you can get a bite to eat or something to drink while sitting down at a table and enjoying the scenery. Over at Galle Face there are plenty of food and drink carts too so you can grab something and sit in the grass or grab a bench. You also have a thin stretch of sand down below if you want to get your feet wet.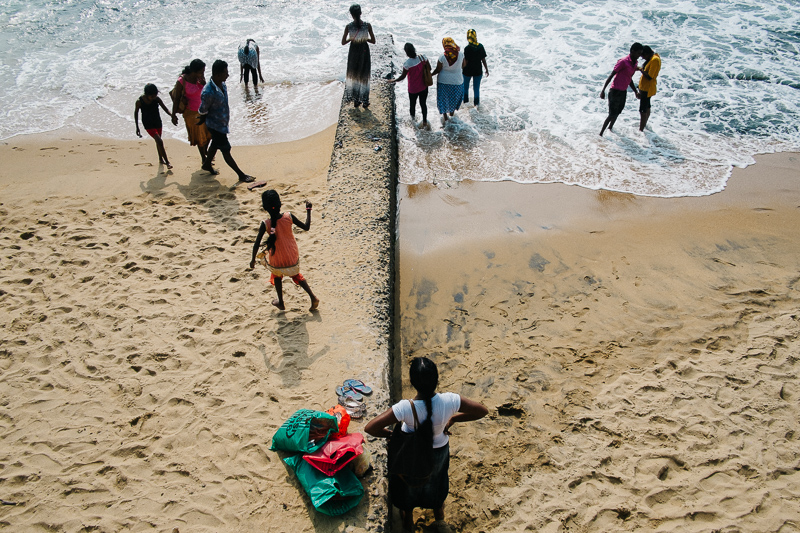 Enjoying the local coastline train can be a nice break too. Even if you're not going anywhere, I'd recommend just taking the local train back and forth a few times while you're in Colombo to enjoy the views and beautiful mix of train chaos against a backdrop of calm, blue ocean. 
Street Safety Score: 8
*As always, no place is completely safe! So when I talk about safety, I'm speaking in general comparison to other places. Always take precaution, be smart, observe your surroundings and trust your instincts anywhere you go!
Sri Lanka and Colombo have some of the friendliest people you'll meet, but it's still the biggest city on the island. So normal precautions the further away from Fort you get are smart. Overall, though, Colombo feels very safe for a bigger city.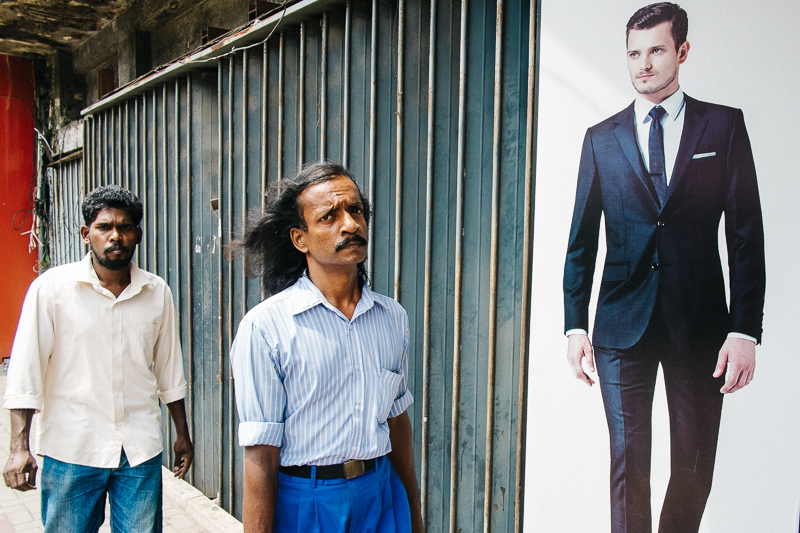 People's Reaction Score: 10
The people in Colombo, and Sri Lanka in general, are extremely friendly. This goes for reactions to public photography too. Reactions feel similar to India, one of the most camera friendly countries in the world, but with slightly less curiosity when it comes to taking people's photos. Even the police and security are, without question, the most camera friendly I've ever met.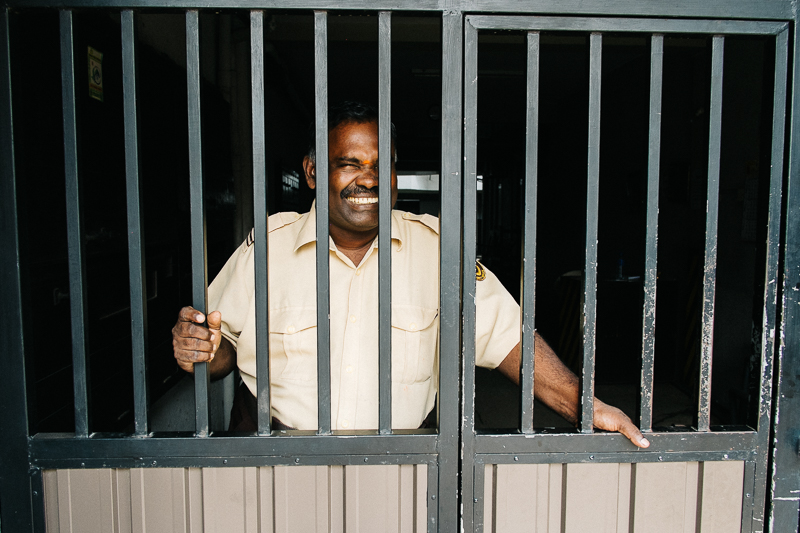 With this friendliness towards photography comes plenty of photo requests when people see your camera, but not quite to the degree of India. I really can't imagine someone having any problems shooting Street Photography in Colombo, other than dead batteries from taking too many photos.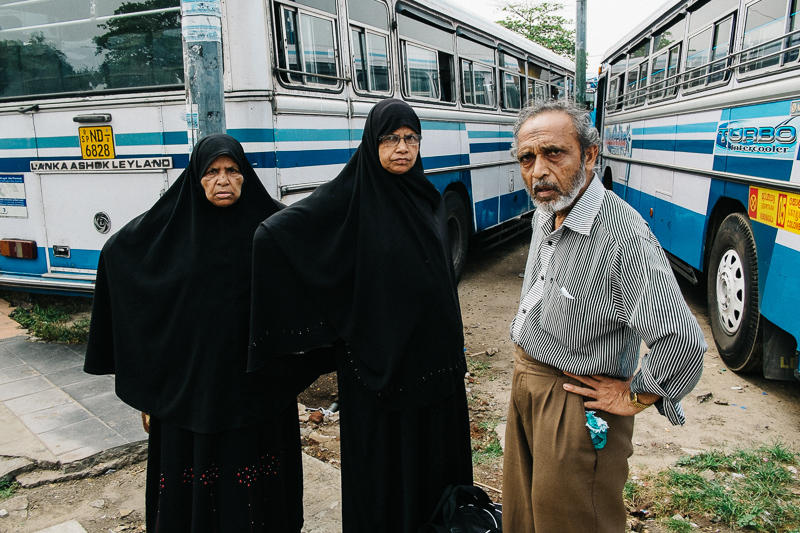 With this friendliness towards photography comes plenty of photo requests when people see your camera, but not quite to the degree of India. I really can't imagine someone having any problems shooting Street Photography in Colombo, other than dead batteries from taking too many photos.
Street Tips:
Go to the market in the morning for chaos, evening for quiet openness
Manning Market opens up early so make sure to get up extra early at least once to see what it's like. While it's rarely completely dead, it does quiet down as the day goes on. This can be worth checking out too, though, for the different atmosphere.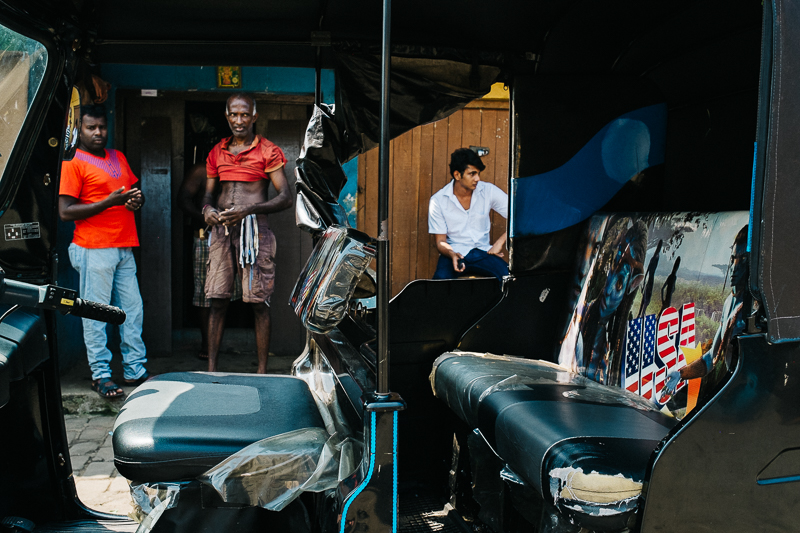 Sunset at Galle Face
The opposite is true for activity in Galle Face when compared to Manning Market. During the morning and afternoon, it's usually very quiet. Once the evening hits before sunset, though, it starts filling up. The weekend is a different story as it fills up earlier and much quicker.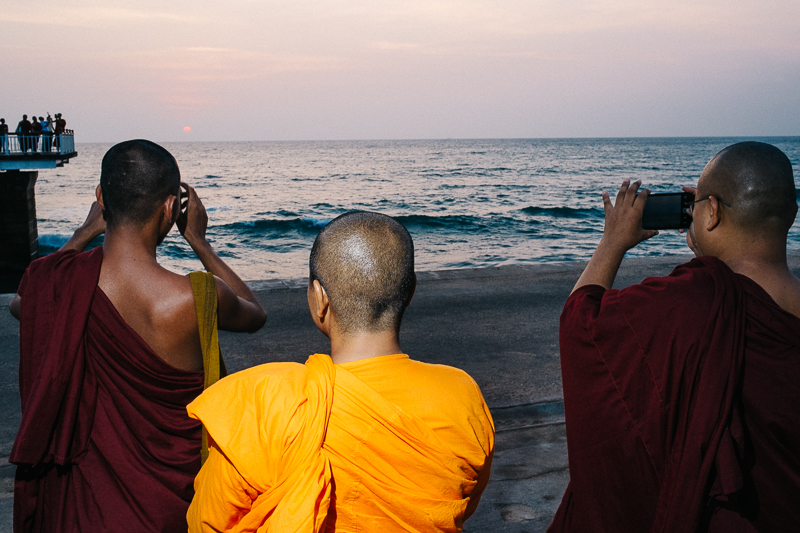 Look for taxis that say "metered" – easy to find and always a better deal!
Metered rickshaws and taxis are always a much better deal. In Colombo, they will have signs advertising they are metered and these are the only ones you should go with. The others will try to charge at least twice the going rate.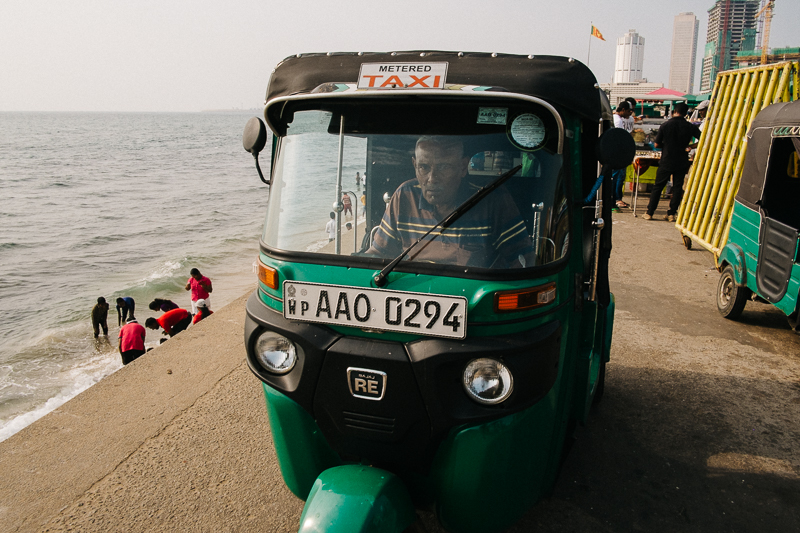 Have fun with the people, they love meeting photographers
It's really easy to meet and joke around with people in Colombo. They're already friendly and curious to you being there, but if you start up a conversation, they'll happily indulge. They love photography too. And for flash photographers, you can have a field day here. Just prepare for the line-up wanting you to photograph them.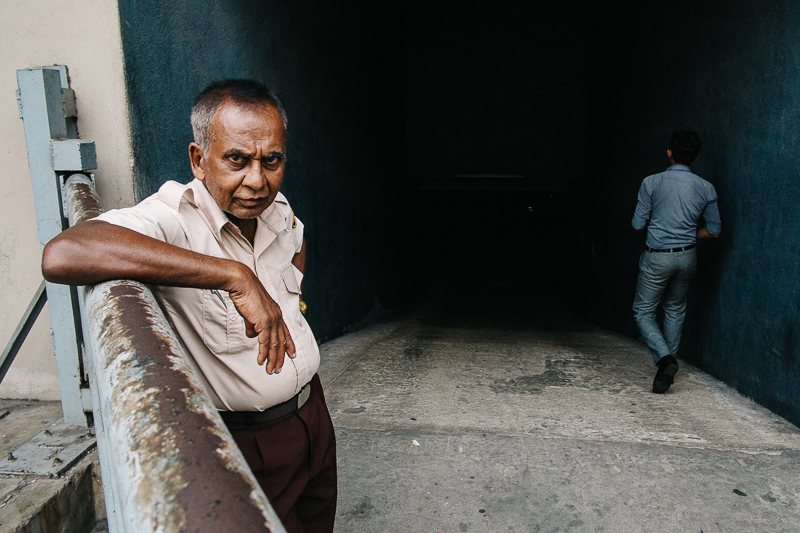 Inspiration:
For some more inspiration, you can check out 33 of my photos taken in Colombo.
Conclusion:
Most come to Sri Lanka to explore the beauty of the island instead of an urban city. For street photographers or people who enjoy cities, though, Colombo is a very interesting city. To be honest, I think Colombo is worth some time even if you're not into Street Photography, but either way, it will provide you with plenty to see, experience, and capture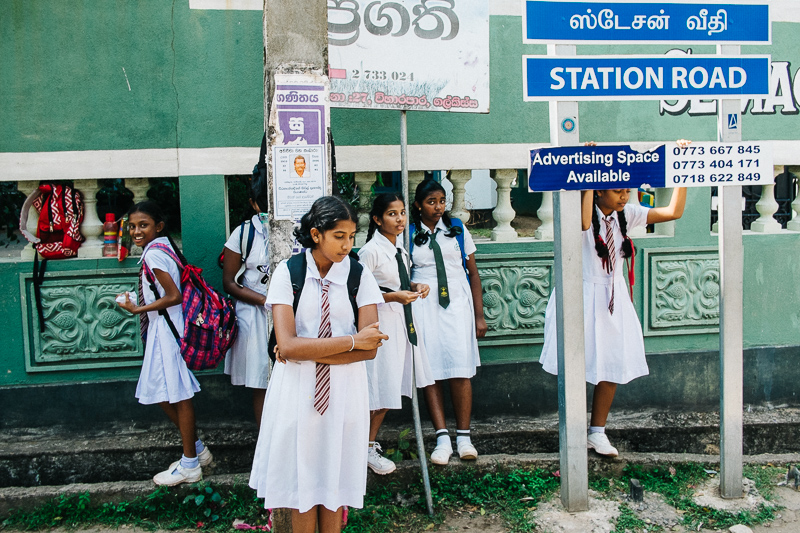 It's also an easy city for visitors, as they're set-up for all the tourists that come to the island. And for street photography, it not only provides a beautiful blend of chaotic street life, urban atmosphere and island vibe, but it's also as photo friendly of a city you can find. So grab your camera and capture all that Colombo has to offer for Street Photography!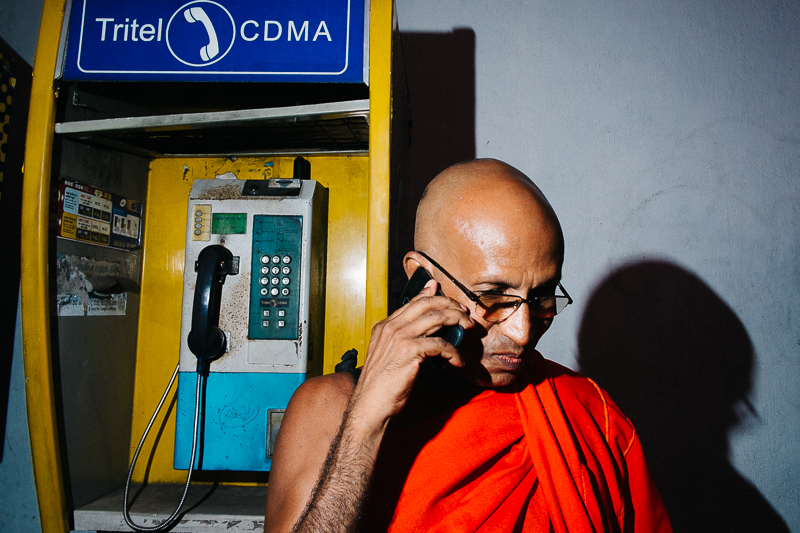 If you still have any questions about shooting in Colombo, feel free to comment below or email me!
(I want to make these guides as valuable as possible for all of you so add any ideas on improvements, including addition requests, in the comment section!)
(A New Guide Posted Every Other Wednesday)