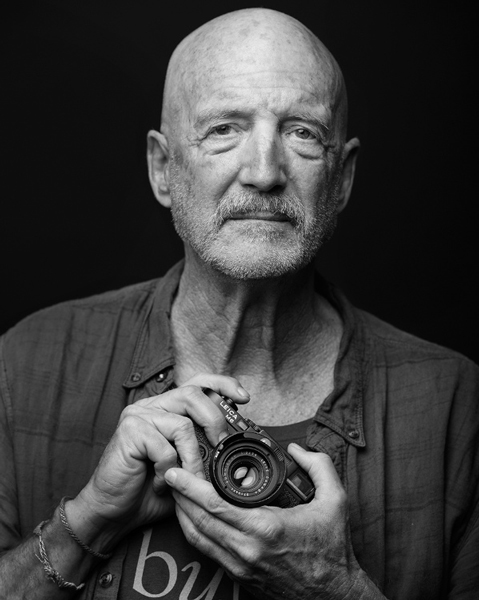 * "Master Profiles" is a series profiling all the great photographers of uncontrolled life. Unlike the rest of the blog, I'm doing these in a straight profile format to make it easy for quick access to facts, quotes and knowledge on all the masters. I'll also group them together here every time I add a new one.
Profile:
David Alan Harvey (1944-present)
American photographer who is known for his artistic color work documenting society and culture in many parts of the world.
Background:
Born: June 6, 1944 in San Francisco, California, USA
David was born in San Francisco, but raised in North Carolina, where he became interested in photography at the age of 11. 
He graduated in Journalism at the University of Missouri and later worked for National Geographic. In 1978, he was named Magazine Photographer of the Year by the NPPA. He also joined the prestigious Magnum Photos in 1993, and has since become a full member.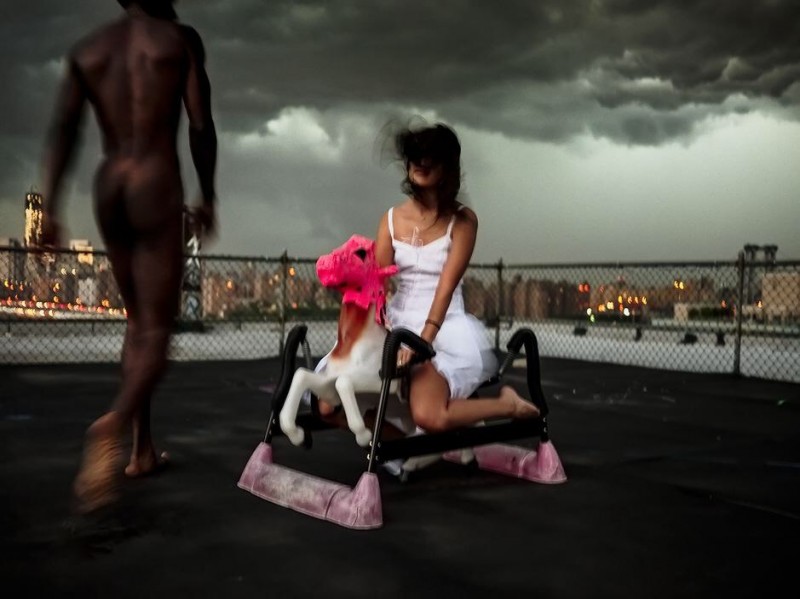 Harvey has produced many photography books with a focus on documenting society and culture. Harvey's first book, Tell It Like It Is, documented the lives of a black family living in Norfolk, Virginia. For this project, he decided to move in with the family and live with them to gain a truer perspective of their lives.
He has also produced books, like Cuba and Divided Soul, that give an in-depth look at Spanish cultural migration into the Americas. Divided Soul includes over 20 years of his photography around the world.
In addition to his photography work, David is also the founder and editor of Burn Magazine, a website featuring emerging photographers and their work. 
Over 70 years old now, David is still very prolific in photography and continues to travel capturing life around the world. 
Style:
Social and cultural documentation
Feeling and emotion
Immersion and dedication to subject
Capturing different parts of the world
Artistic approach to documenting life
Gear:
Camera:  D800, X-T1     Lens: 35mm
David Alan Harvey currently uses a Nikon D800 and FujiFilm X-T1 most often. He takes the X-T1 when the smaller size is useful. In addition to these cameras, he has also used medium format, including the Fuji 6×9 and Mamiya 7. Earlier in his career he shot with a Leica rangefinder.
When it comes to his lens of choice, most of his career it's been the 35mm focal length. More recently he has grown more fond of the 50mm too, while sometimes using a 28mm as well.
Quotes:
"The whole thrust in my life right now is spinning my assignments around and making them work in a more personal way… I wanted to go back and do the original thing: one camera, one lens, one film. You really have to put yourself in a position of danger to be creative."

"Don't shoot what it looks like. Shoot what it feels like."

"Photographers can either look out the window at the world or they can look in the mirror."

"The key for photographers today is that they must be idea people. Concept people. It is no longer any advantage to have technical skills. Today one needs idea skills, to really have something to say, either journalistically or artistically. I see photography as a language far, far from dead. In my opinion, just being born."

"I still love that, you can take your little camera— you can take an ordinary situation, and make art out to it. I'm still absolutely fascinated by that phenomenon."

"Technically photography has moved us forward in the sense that photography is now available to all. This has unfortunately led to a decrease in real photography education. In my generation the only way we could get into photography was by studying the classics so to speak. We only saw the work of the masters. Now a young photographer can come into photography through a Flickr group or something similar and go for a long time without ever really getting a handle on the basics in terms of who did what and when."

"Take the photograph first, and focus later."
Fun Fact:
David has been one of the most online involved photographer greats out there. He is active on social media through Facebook, Twitter, Instagram, and Tumblr. For his book on Rio de Janeiro, he used social media to put up an online pay wall for $1.99.
He also starting blogging back in 2006 with his blog titled "Road Trips." Since then, he started Burn Magazine in 2008 to showcase emerging photographers. While most photographers with David's lengthy experience aren't so attracted to the online world, he has embraced it as much as anyone.
Friends:
Recommended Reading:
Divided Soul
Cuba: Island at a Crossroad
Living Proof
Based on a True Story (magazine)
Highlighted Work:
David Alan Harvey is one of my favorite photographers out there. I love how he captures life and emotion through color and an artistic documentary style. Tell me what you all think about his work in the comments below! Do you have any favorite shots? Does his work impact you as much as others?