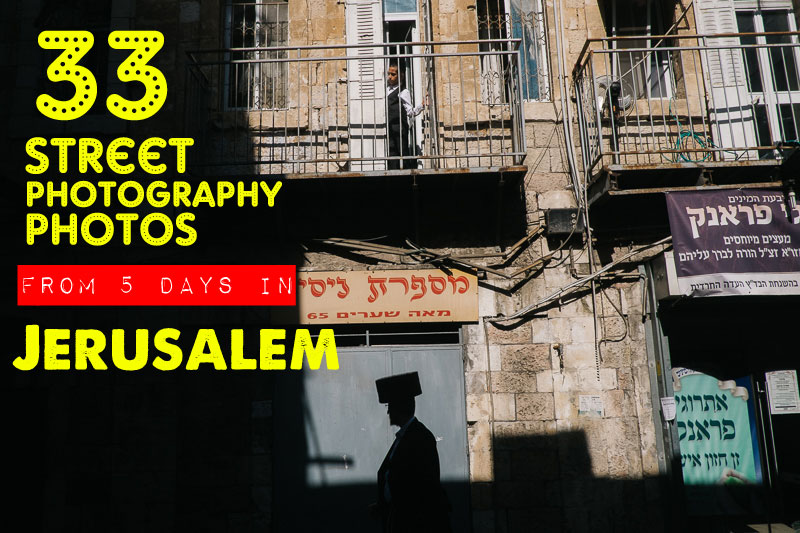 For my 100 City Project, I didn't get quite as long in Jerusalem as normal, only 5 days instead of a full week, but I explored it inside and out as much as I could. While I enjoyed photographing the crowded quarters inside the famous Old City's walls, the rest of Jerusalem, especially Mea Shearim, was just as enjoyable for me. Jerusalem is one unique city with a very interesting religious atmosphere. After spending a week in Tel Aviv, only a short drive away, it felt worlds apart. 
So here's 33 photos that I was able to capture during my time in Jerusalem…
33 Street Photography Photos from Jerusalem
1.
2.
3.
4.
5.
6.
7.
8.
9.
10.

11.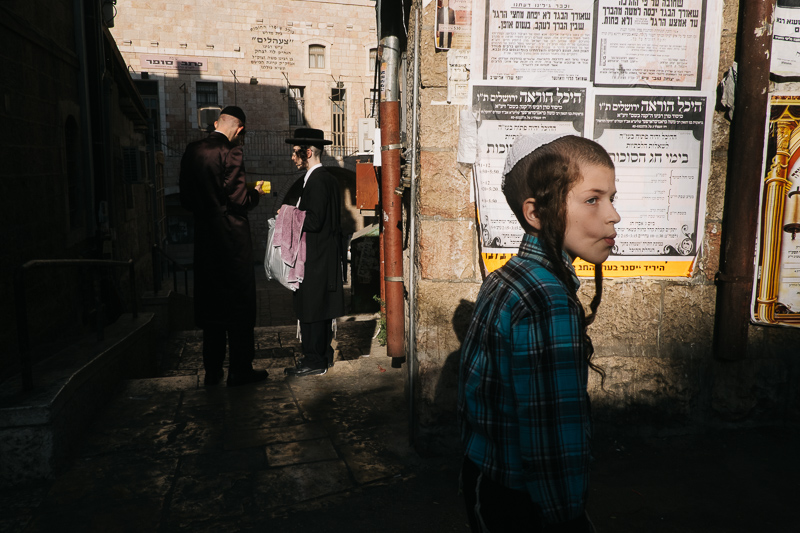 12.
13.
14.
15.
16.
17.
18.
19.

20.
21.
22.
23.
24.
25.
26.
27.
28.

29.
30.
31.
32.
33. 

For more info on Jerusalem, be sure to check out my first impressions from a street photographer's perspective. And stay tuned for one of my City Street Photography Guides to Jerusalem.
Have you photographed Jerusalem before or do you plan on it someday? Let me know about it in the comments below!
And let me know which photos you like best too!
Click Here for More "33 Street Photos" from Cities Around the World