* "Master Profiles" is a series profiling all the great photographers of uncontrolled life. Unlike the rest of the blog, I'm doing these in a straight profile format to make it easy for quick access to facts, quotes and knowledge on all the masters. I'll also group them together here every time I add a new one.
Raghu Rai (1942-Present)
Indian photographer and photojournalist known for his extensive coverage of his home country over the last 40+ years.
Background:
Born: December 18, 1942 in Jhang, Punjab, British India (now in Pakistan)
Raghu Rai was born in the village of Jhang in Punjab, British India, which has since become Pakistan. The youngest of four children, he first learned photography under his brother Sharampal, who was already an award-winning photographer. In 1965, Raghu took a job as the chief photographer for the "The Statesman" newspaper. After 12 years working for The Statesmen, he left to Calcutta to work as the photo editor for "Sunday" magazine before joining "India Today" in the early 1980's. It was during his time at The Statesmen when he met photographer Henri Cartier Bresson who was impressed by a 1971 exhibition of his in Paris. In 1978, Henri nominated Raghu to join the prestigious Magnum Photos agency, the only Indian to be accepted to this day.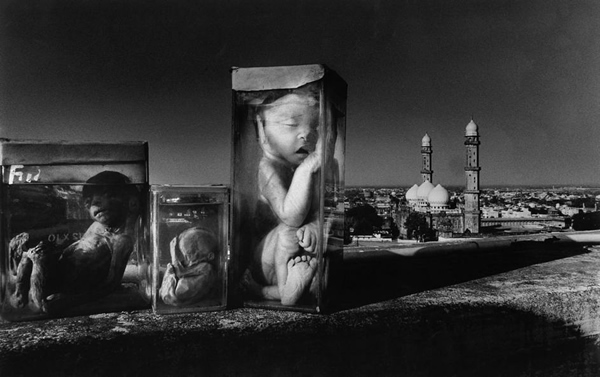 In addition to his award-winning photojournalism and coverage of India over the years, he also produced over 18 books showcasing many sides of his country. His in-depth documentary project on the effects of the chemical disaster at Bhopal gained him much  recognition, including exhibitions and a future book. He also photographed Mother Theresa extensively, which produced another book of his. With over 40 years of photographic work, he never left home. Instead, he chose to dedicate and focus his life work specifically on his own country, helping make Raghu Rai arguably the most admired Indian photographer ever. Capturing India's life like no one had, he continues to inspire newer generations of Indian photographers today.
Style:
Visual narrative and historic documentation of life in India over the years, from the eyes of someone who grew up there.
Focus on the people and connecting with the emotion.
Strong composition with an artistic quality.
Raw black & white photographs. 
Gear:
Rai has primarily used Canon and Nikon SLR's over the years, switching from film to digital in 2003. Today, he primarily uses a Nikon DSLR (D800) with a few zoom lenses. He has always preferred zoom lenses as they allow him to decide on the specific focal length to "capture the space he has in mind" without wasting time. Black & White is the primary medium he prefers to shoot in, as he feels it's less exaggerated and brings focus to the emotion, but Rai has also produced color work in the past.
Quotes:
"Skills are never taught, they are acquired. I can give you a camera, but can't feed your vision."

"A photograph has picked up a fact of life, and that fact will live forever."

"Either you capture the mystery of things or you reveal the mystery. Everything else is just information."

"A creative photographer is one who either captures mystery or reveals things, everything else is useless"

"In creativity, brightest minds have no place. You have to think from the heart."

"The reference-points pictures should be shot and taken off one's system. But don't follow that always, create you own points"
Related Photographers to Check Out:
Henri Cartier-Bresson, Alex Webb, David Alan Harvey and Josef Koudelka.
Recommended Video:
Recommended Reading:
Picturing Time: The Greatest Photographs of Raghu Rai
Raghu Rai's India: Reflections in Colour
Varanasi: Portrait of a Civilization
A Day in the Life of India
Tibet in Exile
Khajuraho
Pushkar Ji: Timeless Masterpiece
Raghu Rai's Delhi
India Notes
Bangladesh: The Price of Freedom
Mother Teresa: A Life of Dedication
Highlighted Work: