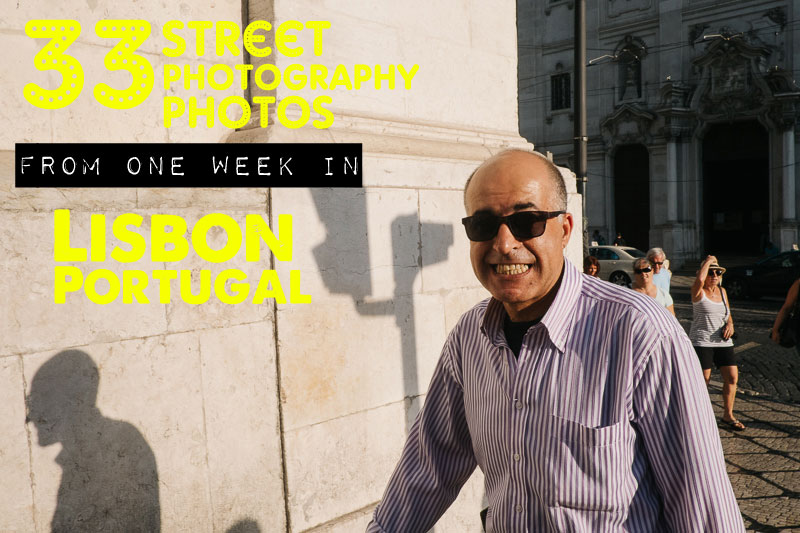 After London and a quick flight, came city #37 Lisbon, Portugal on my 100 Cities Project. Mainland Europe's western most capital packs a lot of charm and atmosphere into a compact city great for walking with your camera. All those hills do provide a work out, but they also provide streets full of character and amazing views around every bend. The cobblestone streets, tile covered homes, old world beauty, sea, sun and more make Lisbon great, but the easy going warm vibes make it even better.
So here's 33 photos that I was able to capture during my time in Lisbon…
33 Street Photography Photos from Lisbon
1.
2.
3.
4.
5.
6.
7.
8.
9.
10.
11.
12.
13.
14.
15.
16.
17.
18.
19.
20.

21.
22.
23.
24.
25.
26.
27.
28.
29.
30.
31.
32.
33. 
For more info on Lisbon, be sure to check out my first impressions from a street photographer's perspective. And stay tuned for one of my City Street Photography Guides to Lisbon.
Have you photographed Lisbon before or do you plan on it someday? Let me know about it in the comments below!
And let me know which photos you like best too!
Click Here for More "33 Street Photos" from Cities Around the World