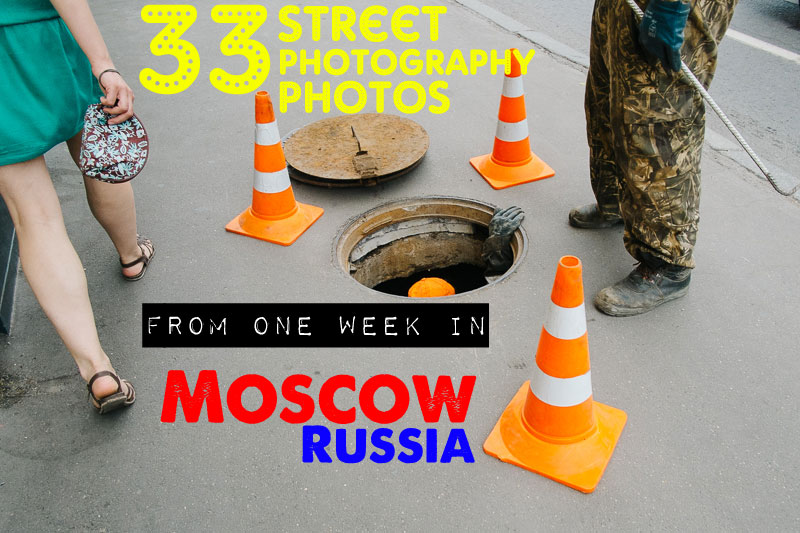 After one of my best experiences of the year shooting in Saint-Petersburg, it was a difficult follow for my next stop in Russia's capital. Still, Moscow doesn't disappoint. While not as photogenic of a city as Saint-Petersburg (not many are), Moscow brings a bigger mix of urban, cosmopolitan city with a blend of European influence and Russian character that brings its own atmosphere. At over 12 million people, Moscow is the second largest city in Europe by population, and it can feel even bigger. 
So here's 33 photos that I was able to capture during my time in Moscow…
33 Street Photography Photos from Moscow
1.
2.
3.
4.
5.
6.
7.
8.
9.
10.

11.
12.

13.
14.
15.
16.
17.
18.
19.
20.
21.
22.
23.
24.
25.
26.
27.
28.
29.
30.
31.
32.
33. 
For more info on Moscow, be sure to check out my
first impressions from a street photographer's perspective
. And stay tuned for one of my City Street Photography Guides to Moscow.
Have you photographed Moscow before or do you plan on it someday? Let me know about it in the comments below!
And let me know which photos you like best too!
Click Here for More "33 Street Photos" from Cities Around the World