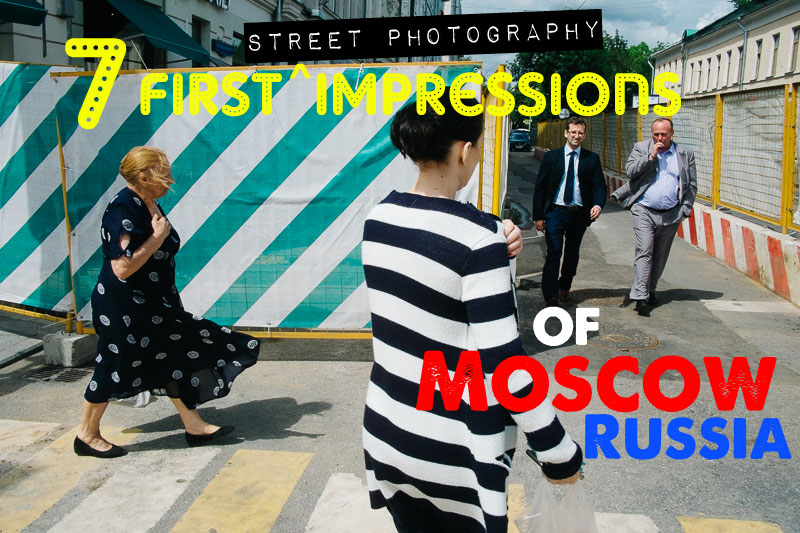 At over 12 million people, Moscow is the second largest city in Europe by population. It's an urban, cosmopolitan city of the highest level, with more than enough glitz to cater to the elite, but without losing its fair share of roughness around the edges. It can be fast paced, brash, busy, and trendy like other big cities, but it has its blend of European and Russian that makes it stand out on its own. And the most beautiful subway system you've ever seen.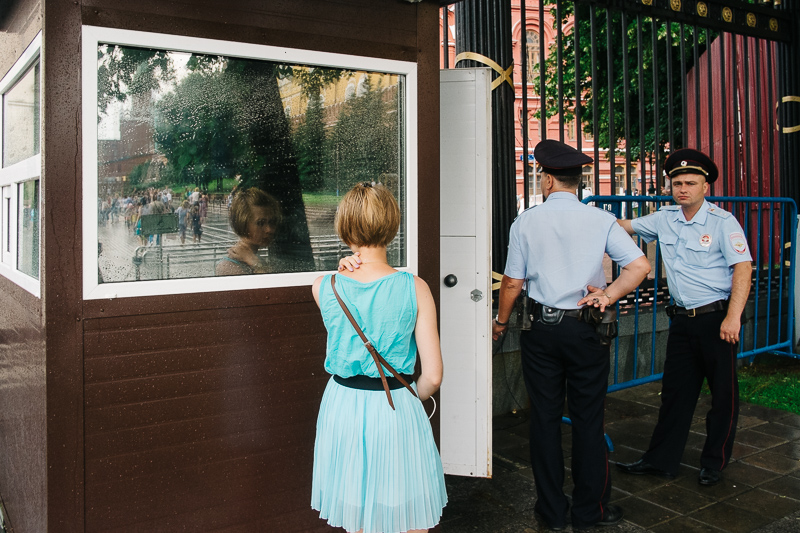 So here are my first impressions of Moscow, from my personal Street Photographer perspective…
7 First Impressions of Moscow 
(From a Street Photography Perspective)
1. Big city with so much to discover
It's no secret that Moscow is a big city, but it can feel even bigger with how spread out much of it is. This is especially true if you compare it to cities outside of Asia. If I compared it to cities in Europe, I'd probably say only Istanbul would warrant more time to really discover the depths of this city. Most only explore around the Red Square and surrounding area, but that is such a small part of the city. Although, that central area does give you plenty to see on its own.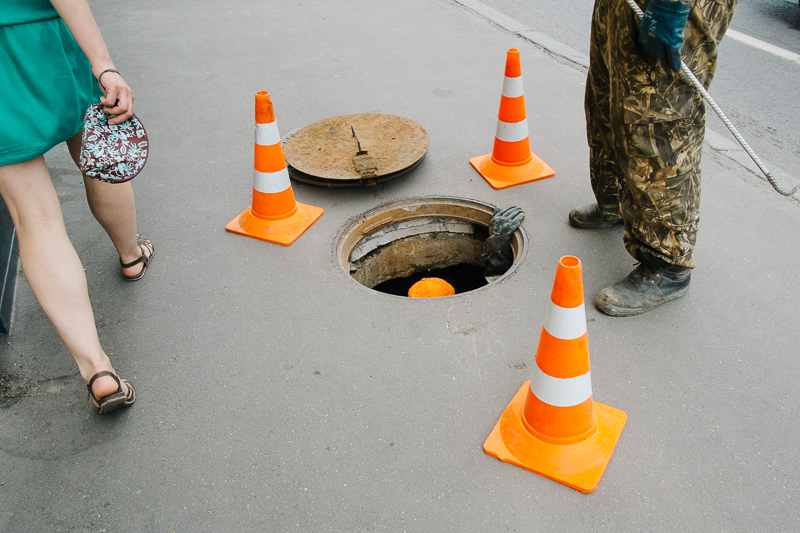 Fortunately, I had a good friend living in the city to show me around, but it opened up my eyes even more to how much there is to discover in Moscow. It's a big city with a variety of atmosphere that can take you from "east" to "west" and trendy to rugged depending on where you go. I'd imagine you'd have to live here a while to really know the city.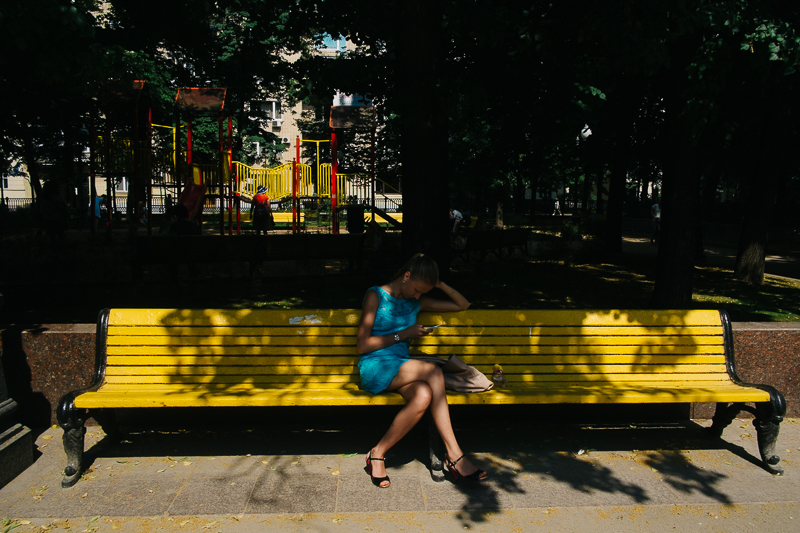 2. Museum Metro
The Moscow metro system was the first underground railway system in the Soviet Union and today includes 203 stations across 340km of routes. The elaborate system has some of the deepest stations in the world too, with escalators that seem to go on forever. None of this is what makes it so special, though. Many of its stations feel like stepping inside a museum, making it without a doubt the most interesting and beautiful metro system I've been in.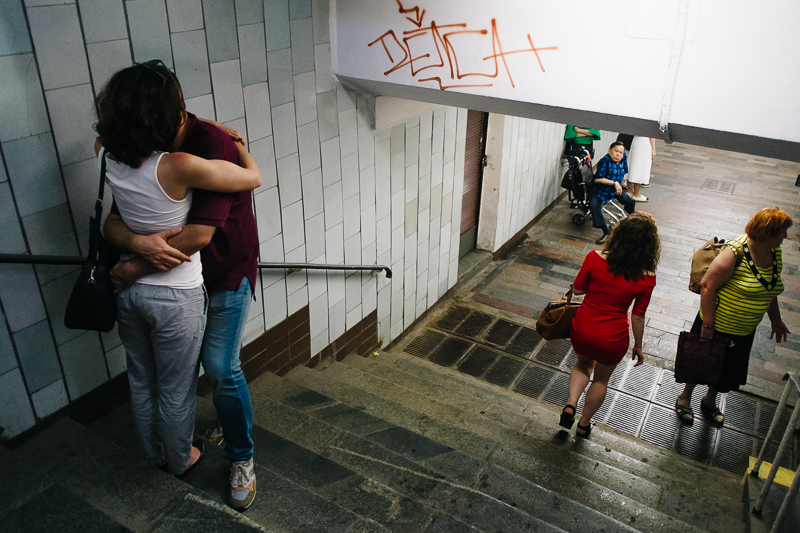 When built, Stalin wanted to make the metro stations "palaces for the people" with marble, chandeliers, and grand architecture. The best part is the variety of architecture and styles used, making many of the stations a completely different experience visually. You could easily spend a whole day traveling the stations and there are even tours available for people who wish to do just that. My advice, though, would be just to buy a ticket and hop on and off at different stations, while exploring different lines. The museum-like surrounding mixed with the crowds of characters can make for a great photography experience.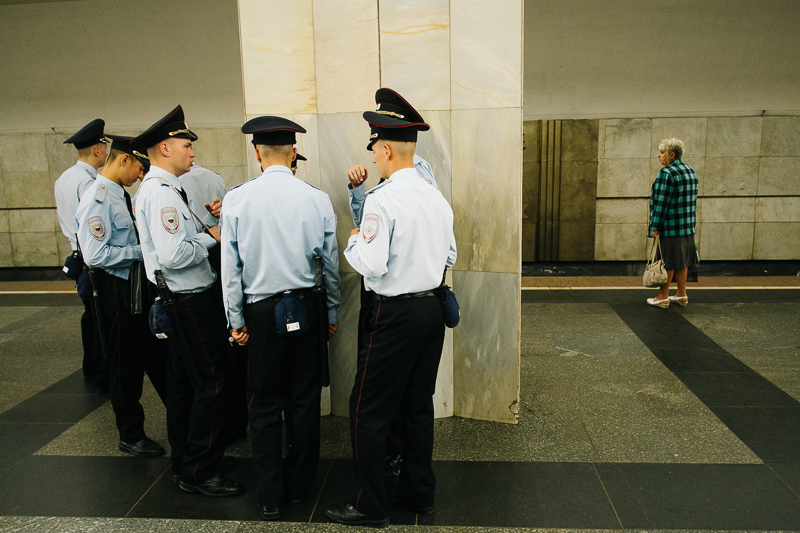 Since there are so many stations, here are some of my favorites to definitely check out:
Novoslobodskaya 
Mayakovskaya
Elektrozavodskaya 
Komsomolskaya 
Kievskaya 
Ploschad Revolyutsii
Dostoyevskaya
Prospekt Mira
While Saint-Petersburg feels very walkable for a city its size, Moscow can feel very spread out, even for its bigger size. Outside of the Red Square area, you can have a lot of walking before getting anywhere very interesting, so you'll need to take the metro a lot if you really want to explore the city. Maps are deceiving here too, it will always be further than it looks.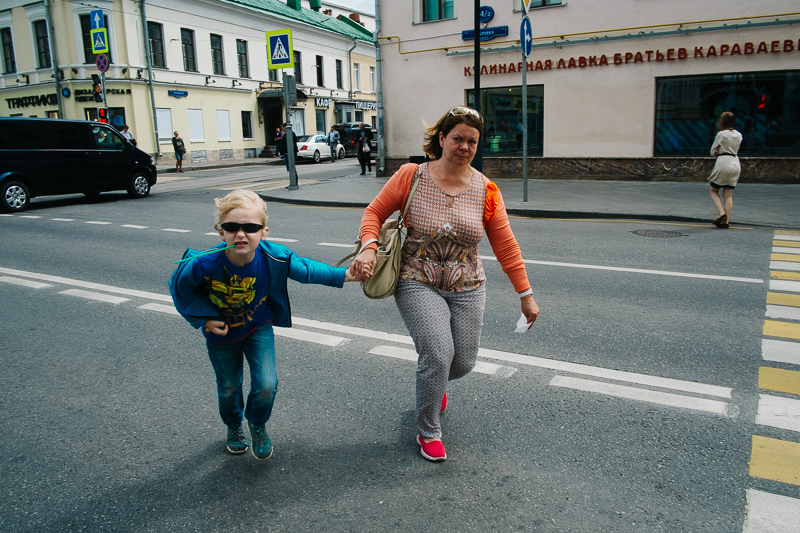 Another reason it's less walkable than Saint-Petersburg is its completely different set-up. Moscow's streets are mostly contstructed in rings with narrow, winding streets in-between. This is common with medieval city cities that used to be confined by walls, but you usually don't have it in a city this massive. Saint-Petersburg has a more grid-like pattern that also uses the canals to help you know your way around. When it comes to navigating on foot in Moscow, it can be more difficult, so bring a map and take the metro when needed. It's why Moscow's metro carries more passengers per day than the London and Paris subways combined.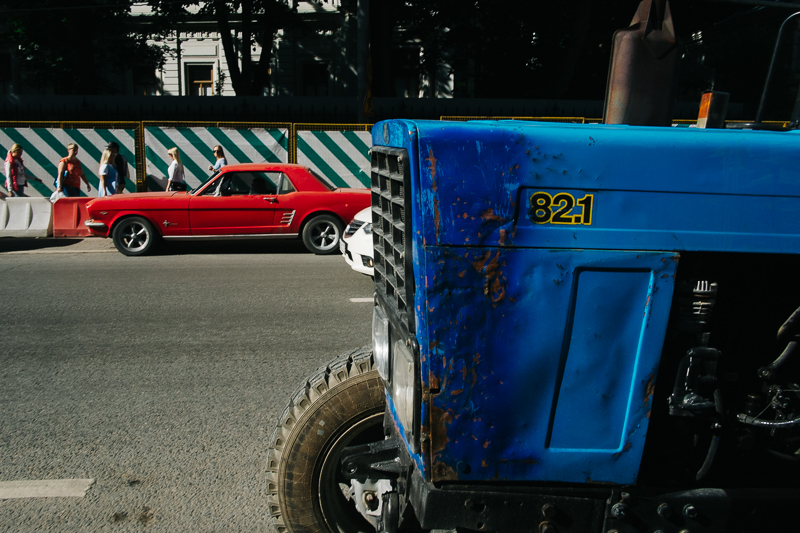 4.  Gorky Park is like a Russian Central Park
One of the most famous places in Moscow is Gorky Park. The official name is Maxim Gorky's Central Park of Culture & Leisure, which gives you an idea of what goes on here. When built, it was the first of its kind in the Soviet Union. Divided into two parts, it stretches along Moscow River. One end contains fair rides, foods stands, tennis courts, a sports club, a lake for boat rides, and more. This end brings more active life due to its number of attractions, while the other end is more relaxed, where you'll find gardens, trees, older buildings, and an outdoor amphitheater.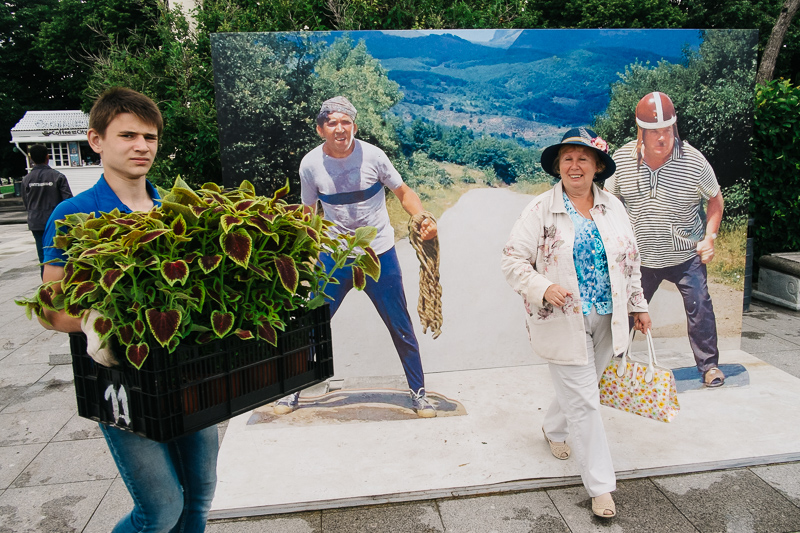 Gorky Park attracts mostly locals so it's a good spot to capture the non-tourist side of Moscow life. Muscovites come here to escape the city and unwind in a picturesque setting. The park remains alive outside of the warmer months too, especially when the lake turns into the city's largest outdoor skating rink. I'd recommend taking the metro out here to spend at least half a day exploring the massive park's life with your camera.
5. Half the city under construction
European cities in general seem to be filled with more construction than usual lately. But while this won't be true forever, Moscow was filled with the most I've ever seen. Moscow already has the most skyscrapers in Europe, with many being less than a decade old. In only the last few years, the three tallest skyscrapers in Europe have opened here, giving it five of Europe's ten tallest. The 2018 FIFA Word Cup is bringing much of this on, but the city is pushing to complete a skyline here than will rival any in the world.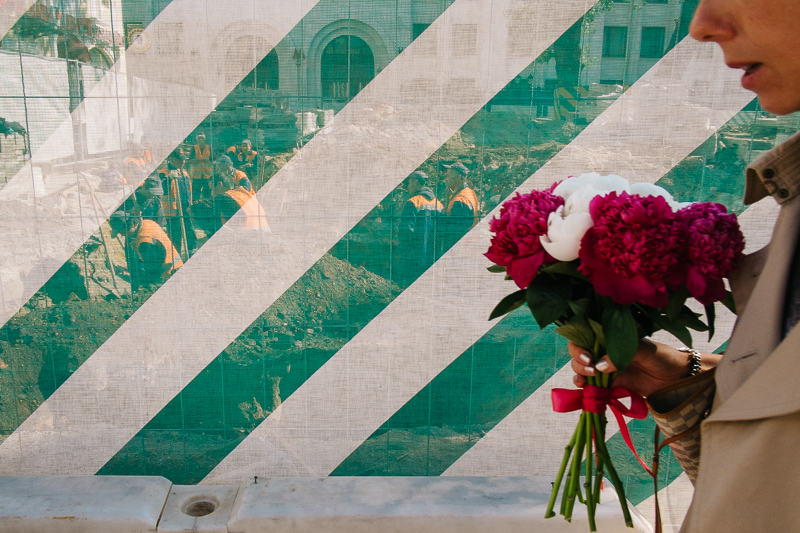 The recession has slowed down the construction some, but the government is pushing it on. So all over the city, there were sidewalks covered with wood boards and lined with striped construction walls. At first, it was a little disappointing from a street photography perspective to see so much blocked by construction. After a while, though, it became something to capture. The striped construction materials and signs are colorful and all the workers created some interesting activity. It will be interesting to see what the city looks like when everything is complete, but for now, the construction provides interest itself.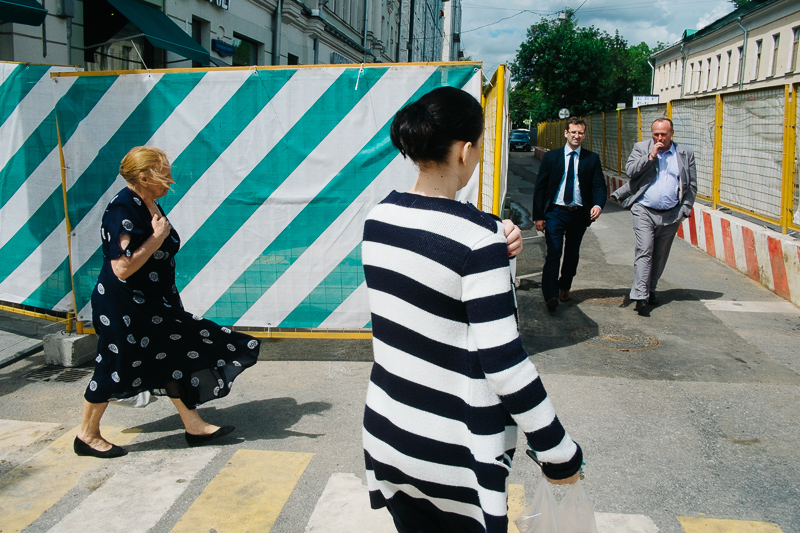 6. Learn the Russian Alphabet
Much of Moscow, including the metro system, doesn't use english. The Russian alphabet uses letters from the Cyrillic script, which if you aren't familiar with it and don't know the sounds, it can be hard to decipher the words. This is most important for street names and metro stops when trying to get around. It can save confusion and make it easier getting around if you learn the basic alphabet. At the very least then, you can sound out the words to see which are similar in the english conversion, which can help matching them to maps. When out shooting street photography, getting around is as important as anything. So save yourself some time and frustration by learning the Russian Alphabet.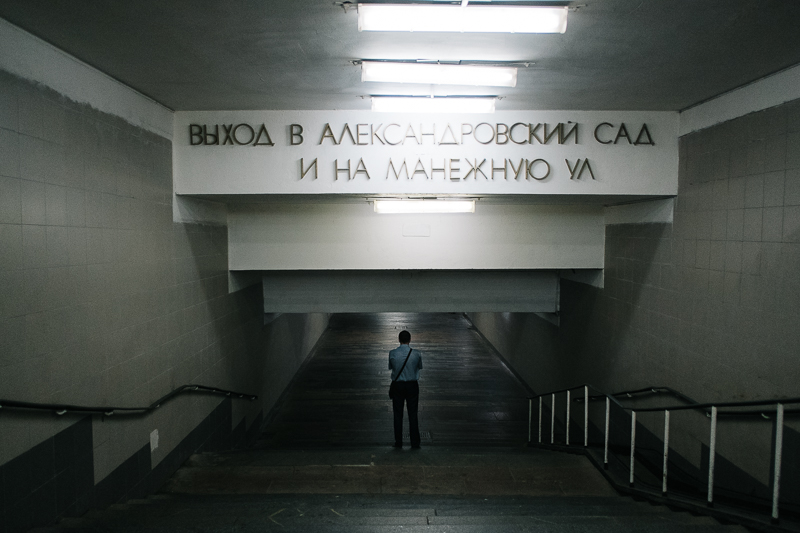 7. Where East Meets West
Modern skyscrapers mixed with amazing architecture, a world-class metro system with a museum-like beauty, trendy fashion and chic clubs, Moscow is a rich mix of Russian culture and history in a more European package. There is a push to keep the Russian culture, while pushing forward with a modern metropolis the whole world will envy. This comes with an impressive skyline and modernities with soviet emblems and atmosphere mixed in for good measure.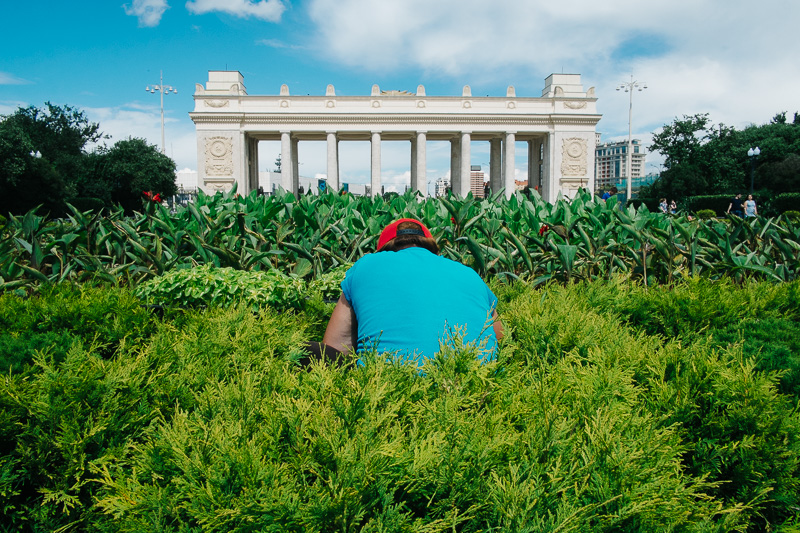 It's East meets West, modernizations meets Soviet nostalgia, and a whole lot more.
Russia's Metropolis
Moscow is famous around the world, but it might not be completely what you expect from Russia's capital. The city's name brings a certain mystique, but once you're there it brings something changed over time since its Soviet days. It's big and sprawling, but beautiful in many ways. Most might say it feels more like a European capital on a grand scale, but you can definitely find its Russian side in there.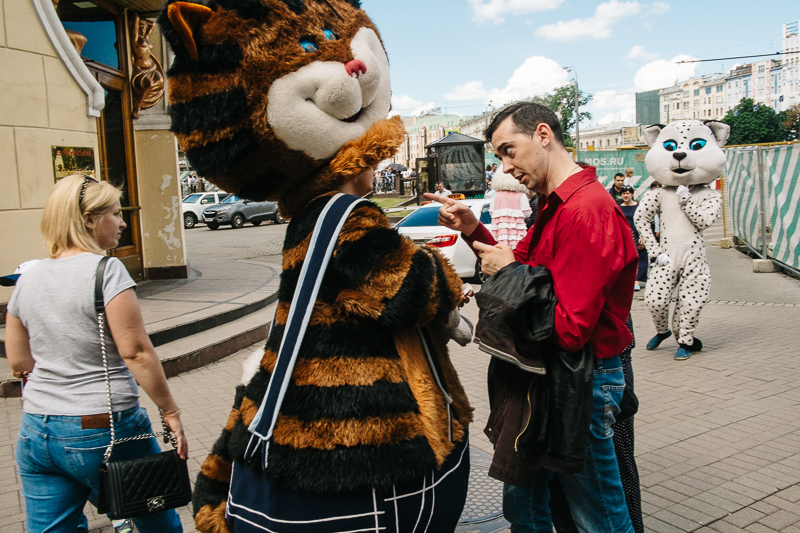 The urban sprawl of Moscow can be intimidating, but give it enough time and you'll be rewarded with plenty to discover. All with the world's best metro system to take you around.
If any of you have been to Moscow before, tell me about your experience and impressions of the city and country in the comments below! And stay tuned for more on Moscow, including some of the best Street Photography shots I captured while there.
Click Here for More First Impressions on Cities Around the World 
(from a street photographer's perspective)