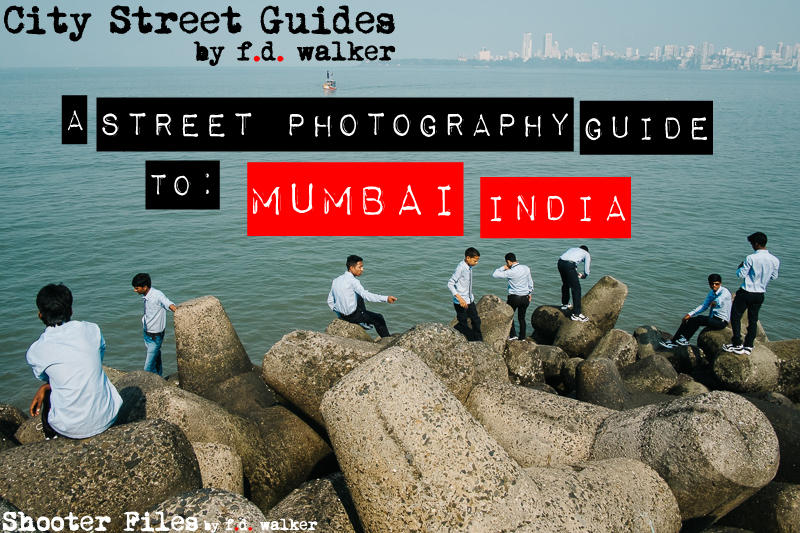 *A series of guides on shooting Street Photography in cities around the world. Find the best spots to shoot, things to capture, safety concerns, street tips, and more for cities around the world. I have personally researched, explored and shot Street Photography in every city that I create a guide for. So you can be ready to capture the streets as soon as you step outside with your camera!
Mumbai
Overview:
Mumbai is the financial, commercial and entertainment capital of India. If you go by population, Mumbai is the largest city in the world's second largest country. If you go by money, it's the wealthiest city in India, but with some of its most extreme poverty. Mumbai is also India's most diverse, cosmopolitan and westernised city. Basically, Mumbai is everything and more.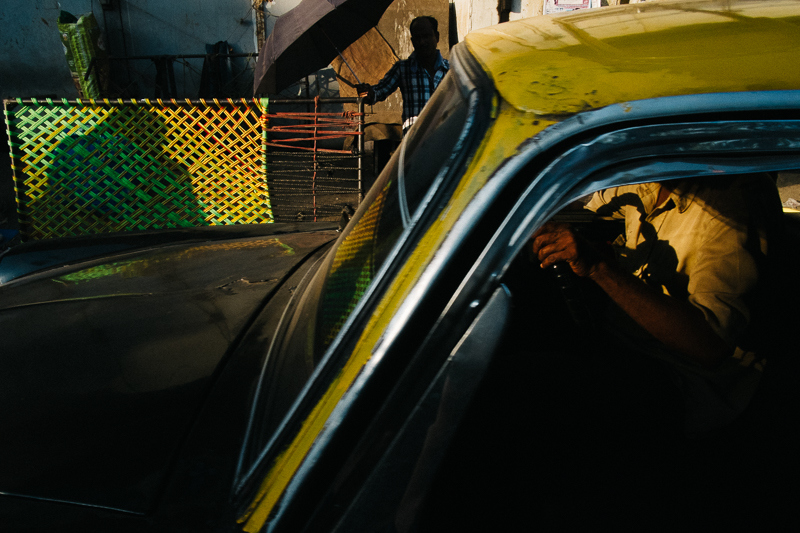 Bazaars and temples, colonial architecture and skyscrapers, bay promenades and fishing villages, Asia's biggest slums and Bollywood stars' expensive homes. Mumbai is filled with a variety of scenery and life that rivals any city in the world. It's filled with an urban energy that consumes you and endless interest that keeps you wanting more. All of this adds up to one of the top cities in the world for street photography.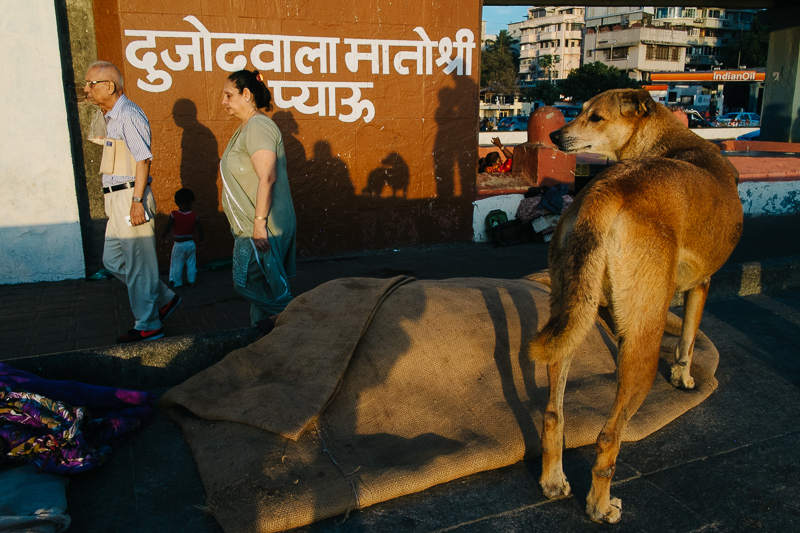 So here's a Street Photography guide so you can be ready to capture all that Mumbai has to offer before you even arrive!
Map:
Marine Drive
Chor Bazaar
Reay Road/Byculla
Worli Fishing Village
CST
Bandra
Gateway to India
Bonus: Dhobi Ghat
Top 8 Street Spots:
1. Marine Drive
Marine Drive is a 3.5 kilometer C-shaped boulevard along South Mumbai's bay. People come here for morning exercise, evening walks, young romance, to relax by the ocean, enjoy the skyline, hang out and more. A great place for people watching, it's one of the most popular spots in the city, and my favorite to come for a more relaxing street photography walk. While Marine Drive can be touristy, you still get plenty of local life and interesting scenes, all within an enjoyable atmosphere by the bay. It's a special place that can feel like the lifeline of the city. And while it can get very busy, it still feels like a slight escape from the city's chaos.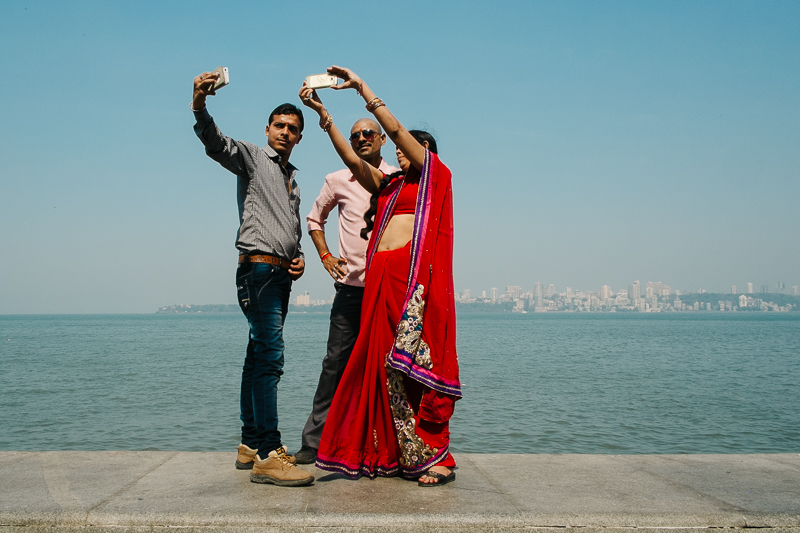 When it comes to street photography, you do have to be careful here because it's been photographed so many times before, but the challenge to capture something original is made more possible with all the activity and opportunities it provides. It's a hot spot for running and exercise too, which can give some entertaining scenes. I'd recommend coming early in the morning when the sun faces the ocean for better lighting of the people and scenery.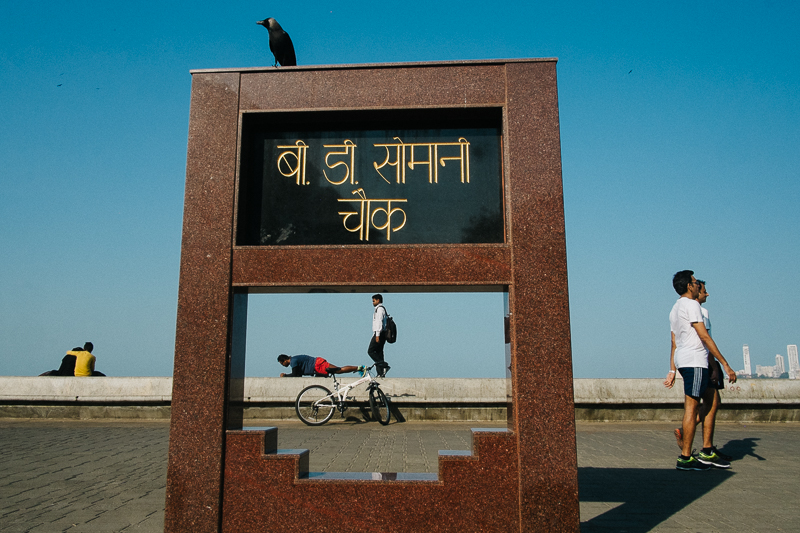 2. Chor Bazaar
Chor Bazaar is one of the largest flea markets in India. The name actually means thief in Hindi, and while the relation is debatable, it's had a reputation in the past for selling stolen goods. Today, though, it's known more for antiques and second-hand goods. It's also gained popularity through being mentioned in novels and tourist guides.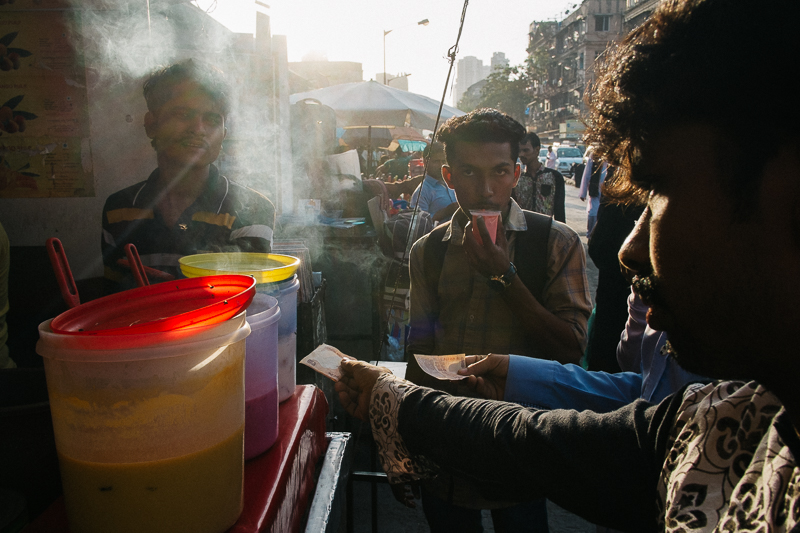 The area is filled with crowded streets and crumbling buildings where you can find anything from antique telescopes to old Bollywood posters. The scene here can get pretty chaotic and gives off a dusty, old world India vibe. With all that character and activity, it can be a popular spot for street photography. Just prepare for busy backgrounds. I'd recommend exploring the surrounding area too, as there's plenty going on in this whole neighborhood.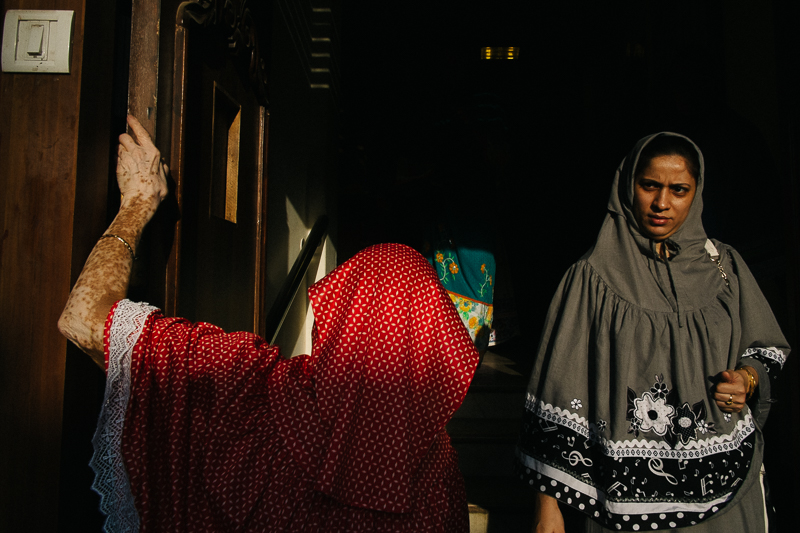 3. Byculla/Reay Road
Northeast of Chor Bazaar, you'll find the neighborhood of Byculla. Here you can find two train stations that are surrounded with activity, markets and interesting street life. They're also two of only five stations on Mumbai's Grade-I heritage structures list, which adds to their character.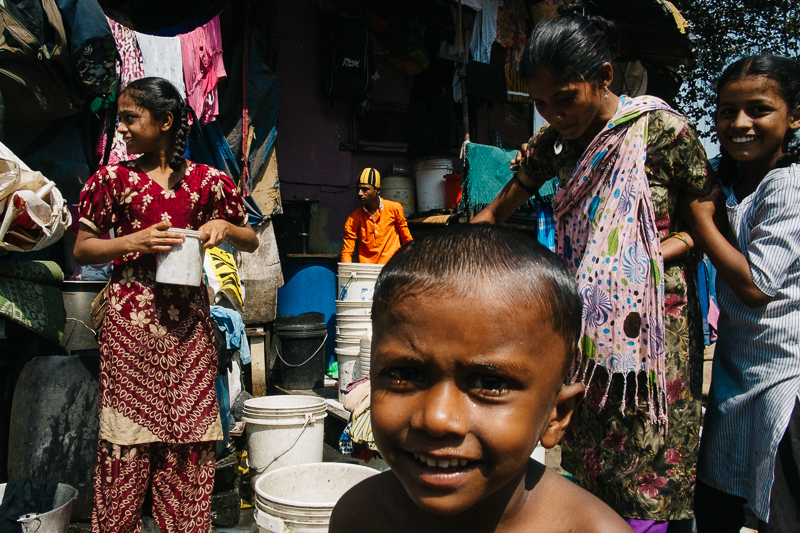 Byculla Station is located in west Byculla near the largest vegetable market in Mumbai. There's other market life too, along with some of the busier streets in the city. Reay Road Station is located directly east on Mumbai's Harbour Line. Near here you can find industry workers, fishing villages, markets and more. Both of these stations are near some of Mumbai's slums and shanties.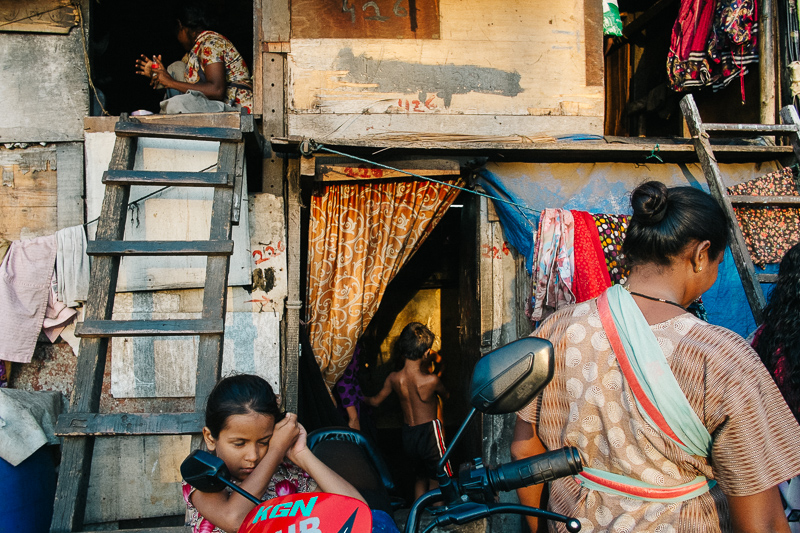 By Byculla Station, I'd recommend spending time just exploring the busy streets up and down, while by Reay Road, I'd walk by all the coal and metal workers until you get to the water where you can meet some of the friendly fishing villagers.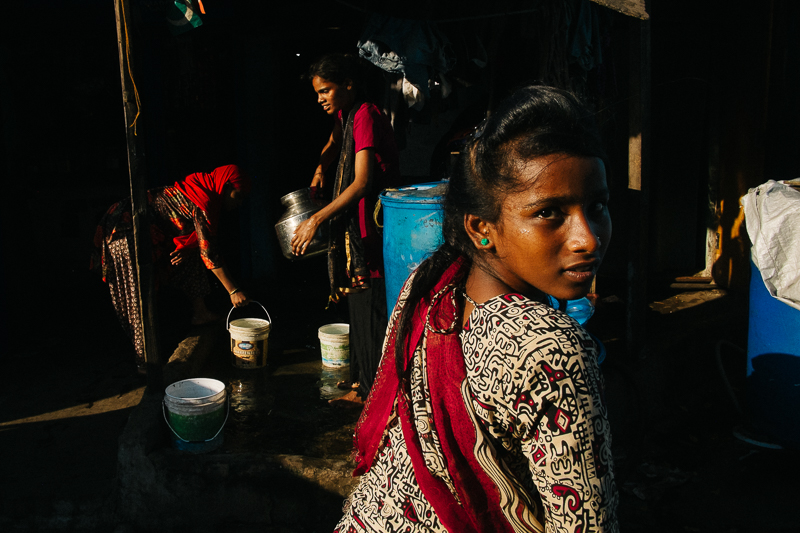 4. Worli Fishing Village
The Worli Fishing Village has become a popular photo walk in Mumbai, with both locals and tourists. It gives you a unique experience within a large urban city by making you feel like you're hundreds of miles away. The Koli people have lived and fished here for thousands of years, and walking around it takes you back in time. It feels preserved within the rapidly developing city and has a nice, relaxing atmosphere to walk around and explore among the friendly people.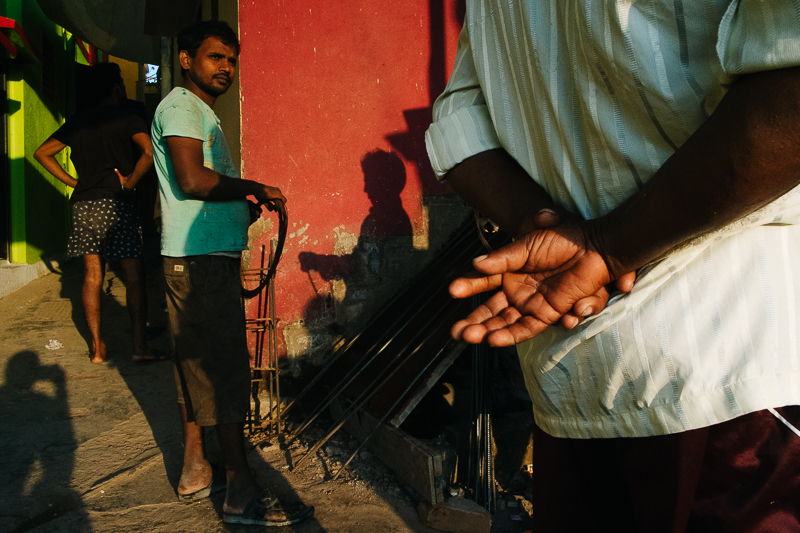 The village is very colorful with brightly painted walls in many areas. You can walk within its narrow streets or come out to the opening near the water to find kids play cricket and locals hanging out. Some of the village has hills too so you can walk up to get different views or find more activity. Worli Fishing Village can really give you a nice change of scenery and provide an older side of India. The Koli people have been here for 2,000 years living the simpler life from the city. They're also very friendly so it can be a great experience for street photography.
5. CST
CST stands for Chhatrapati Shivaji Terminus, which is Mumbai's main railway station. Not only is it also a UNESCO World Heritage Site, but it was built in 1887 in a Gothic-revival style that attracts plenty of photos for its architecture. Being the main train station in the largest city of a country known for its trains, you can imagine how busy it gets here. While guards inside the station aren't fans of photos, there's still plenty to capture around the station.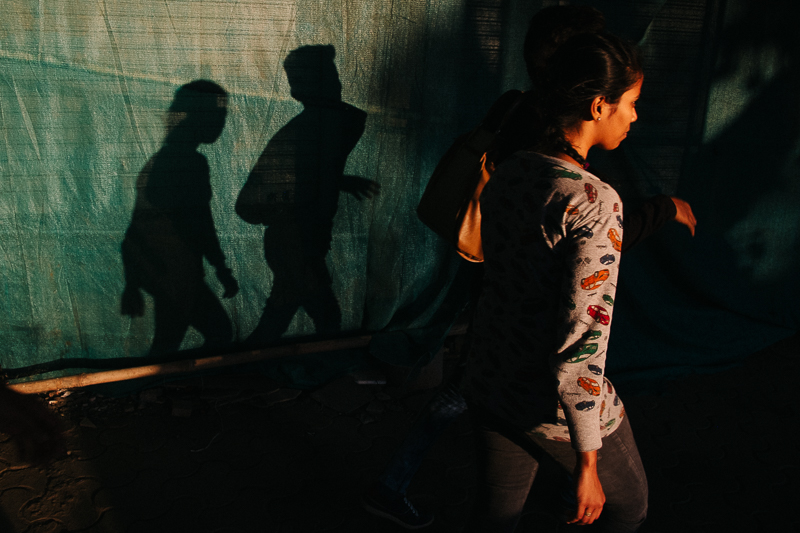 The station is also located in Fort, which is a primary business and financial district in Mumbai. It was the heart of the city for centuries and has become a popular area for tourists to stay due to its convenient location. So surrounding CST, you'll find sidewalks full of people and streets lined with restaurants, shops, hotels, and more. There's also a nice park nearby and with its convenient location, you can head down to the Gateway of India or west to Marine Drive after you're done shooting here.
6. Bandra
Taking the local train up to Bandra can give you a nice change of scenery within Mumbai. It's more of a suburb, but close enough that it feels like part of the city. Bandra can feel a little more upscale and has been nicknamed the "queen of the suburbs." Many cricket players and Bollywood celebrities live here. You'll find lots of shopping and cafes lining the streets, but if you head west you can find the areas most popular spot, Bandstand Promenade.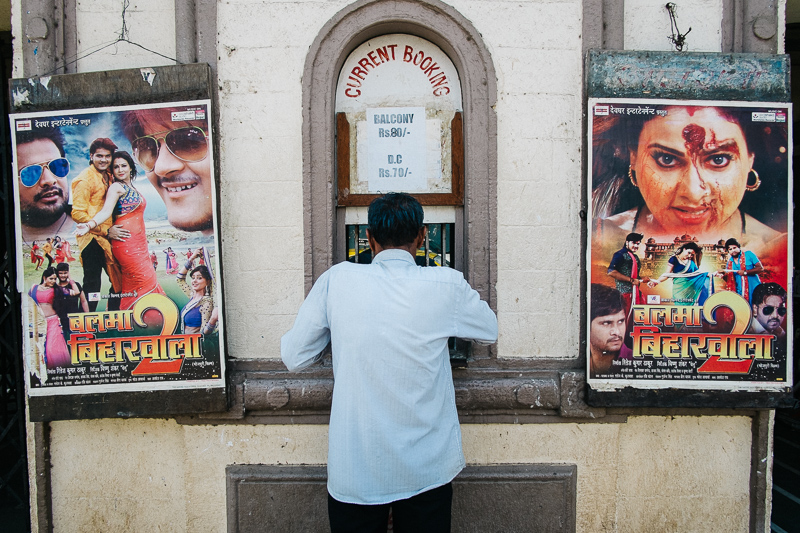 Bandstand Promenade is a popular walkway along the ocean in Bandra. It attracts everyone from joggers to romantic couples. Crowds come to hang out as the day turns toward evening and when the tide is lower, people head out onto the rocky shore. There's more of a local feel here since it's a little out of the way compared to Marine Drive. If you walk it all the way down, you'll come to the Bandra Fort, which is another popular hang out spot. There's a nice park here, some great Fort views, and the picturesque Bandra–Worli Sea Link in the distance. If you're in Mumbai for longer than a few days, I'd recommending making sure to see Bandra at least once for some photography.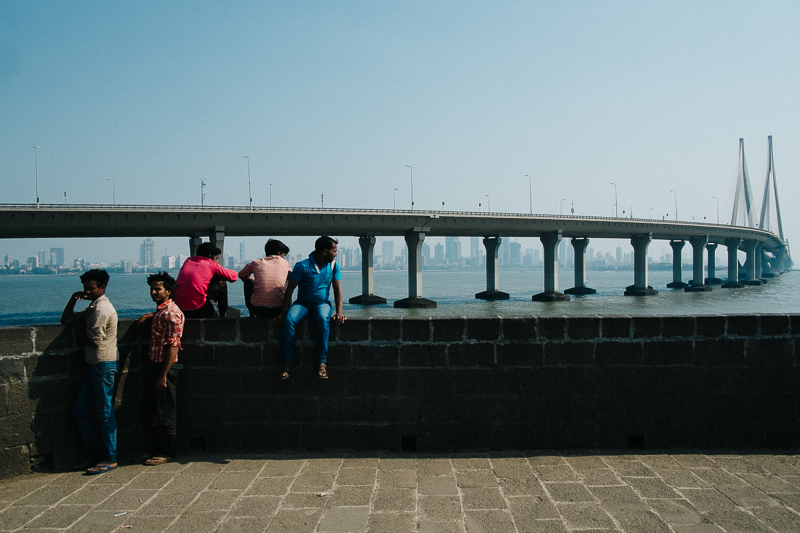 7. Gateway to India
Gateway to India is Mumbai's most known tourist attraction and a popular symbol of the city. The century old monument is located on Mumbai's southeast waterfront and was the entrance point to the city in earlier times. Today, it attracts crowds of people surrounding it to take selfies in front of it and enjoy the sea views. While it's not my favorite spot for street photography due to it mainly being one large crowd, I have to include it because many others enjoy capturing the activity here. After spending some time around the gateway, I'd recommend heading along the bay to check out some of the nearby fishing villages on the edges.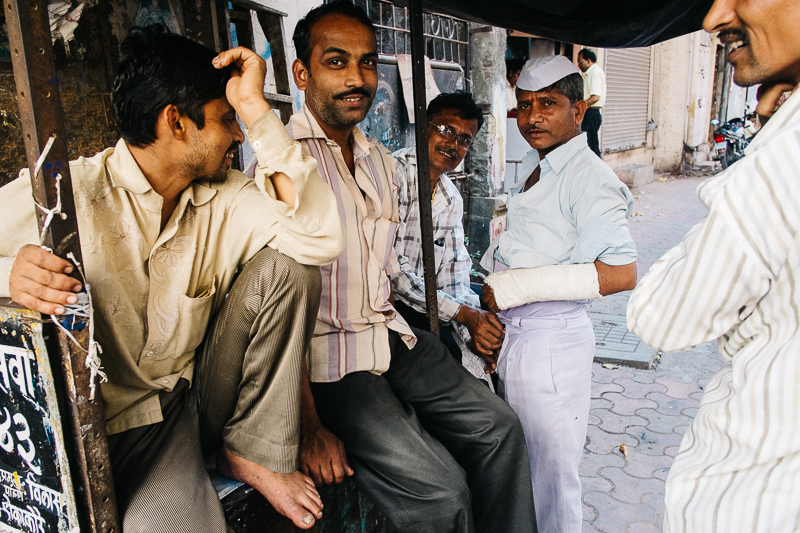 Bonus: Dhobi Ghat
Dhobi Ghat is famous for being the world's largest laundromat. Every day, the washers, known as Dhobis, beat thousands of kilograms of clothes and linen clean in rows of open-air concrete wash pens. It's a very unique sight to see. Located under the Mahalaxmi Bridge, the area is also a working urban slum.
Due to the site's fame, it's also become a tourist attraction. While most tour buses stop at the bridge and take photos from above, if you want to go inside to capture it, you might meet some problems. Near many of the doorways, locals watch and wait to catch tourists entering. They'll tell you that you need to pay them to enter or to be their guide. This is a scam, but I've noticed it works on most everyone. YOU DO NOT NEED TO PAY TO ENTER. But they might keep hassling you if you don't. I never have a problem, but I ignore them and talk to the locals inside. Once you befriend the workers, or children, the scammers will leave you alone. Usually because the locals tell them to :)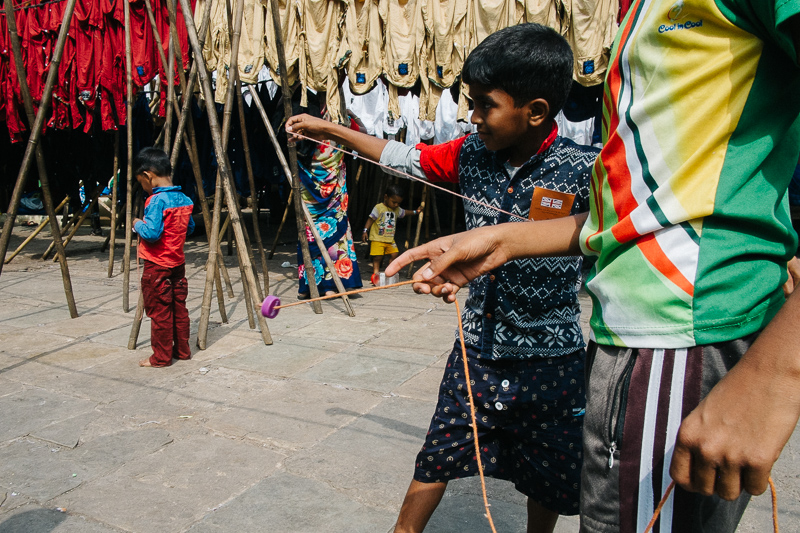 Sample Street Walk:
For a full day of Street Photography, covering some of the best spots, you can follow this sample street walk for Mumbai:
Start your morning walking up Marine Drive (1) and catch the light facing the ocean while people exercise, walk about, and more
Walk (or take transportation) northeast to the Chor Bazaar (2)
Then you can walk up towards and around Byculla (3) 
Since you're in the area, Dhobi Ghat (bonus) is an option or spend time by Reay Road (3)
From here, depending on time, you can take tranportation down to CST (5) for more shooting
Finish your evening/night back at Marine Drive (1) to see the change in atmosphere from the morning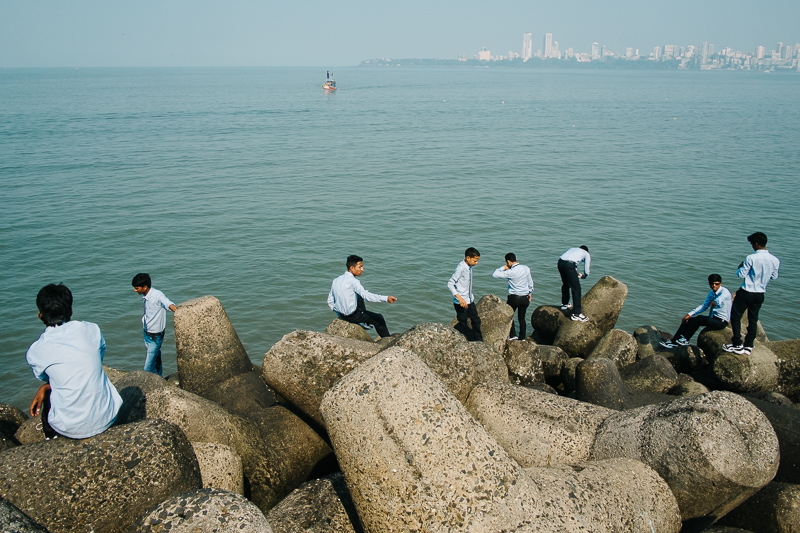 3 Things to Capture in Mumbai:
1. Contrasts: Income/Class Disparity
Not many cities match Mumbai when it comes to contrasts, especially when it comes to contrasts in living standards. The richest of rich live in Mumbai, along with the poorest of poor. The size of Mumbai's slums have been made famous through movies and photography, but Mumbai is filled with beautiful parks, modern developments, expensive restaurants, and plenty of people showing off their wealth too. It can almost be like two distinct cities blended together into one.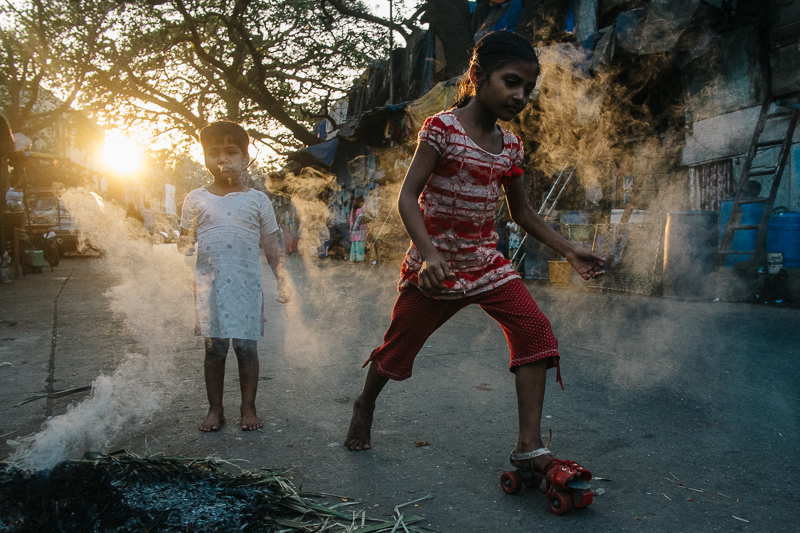 Some of the nicer areas include Bandra West and around Marine Drive, but to see other ways of life, don't just look in the slums, but explore the different fishing villages and streets surrounding markets and stations.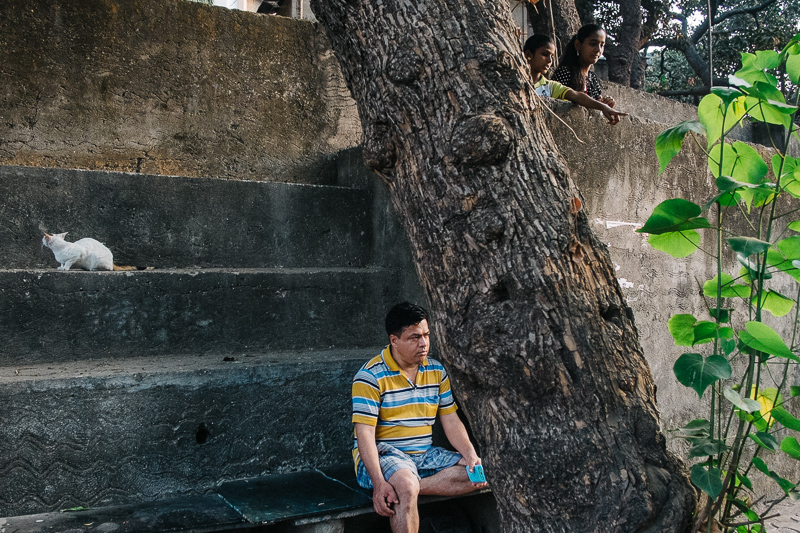 2. Local Trains
CST is the main terminal and is located in the southern Fort District. Up from there, the tracks divide out to take you around the city. I use the trains more than anything in Mumbai and it does a pretty good job to get me where I need to go fairly quickly. From there, I can walk and explore with camera in hand.
For photographers, transportation isn't the only reason to take the train. The activity and life on the trains are filled with photo opportunities and give an important aspect of city life in Mumbai. While the guards at the stations, especially CST, don't like photos, you can at least get some shots from inside the train while you're on the move.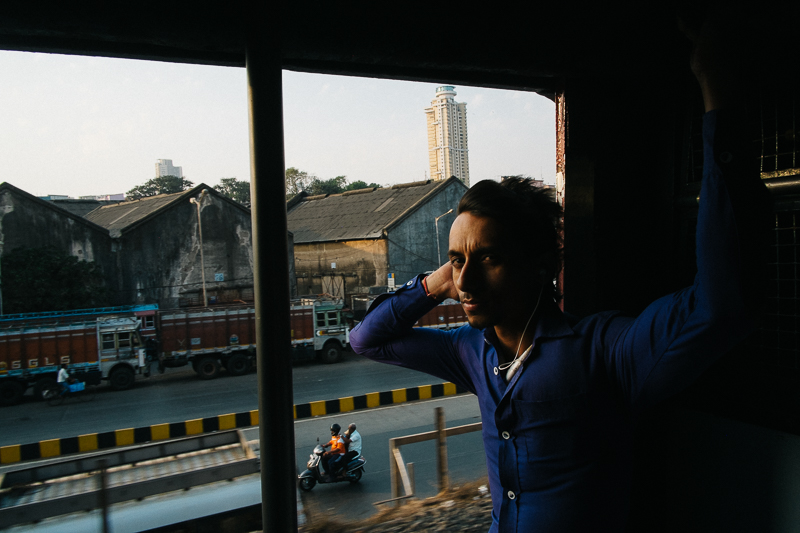 3. Endless Streets of Chaos, Markets, and Life
Everyone knows Mumbai is a big city, but it also packs that size with so many different places to go for street photography. It can feel like an endless amount of neighborhoods to explore, many with their own scenery and life that differentiate them from the others. You can really get a great variety of places to go for street photography in Mumbai.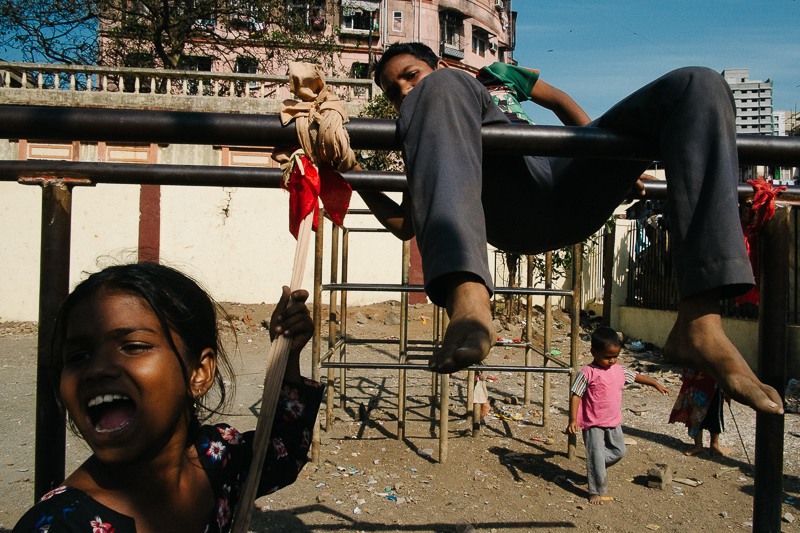 There's the places on the ocean front like Marine Drive, the Gateway of India, and Worli Seaface. You have the slums around Dharavi, Dhobi Ghat and Reay Road. You have great market spots like Chor Bazaar and Byculla Market. And then you have other big areas like Bandra, Dadar and around CST that provide plenty more to explore. And that's only the start to Mumbai for street photography.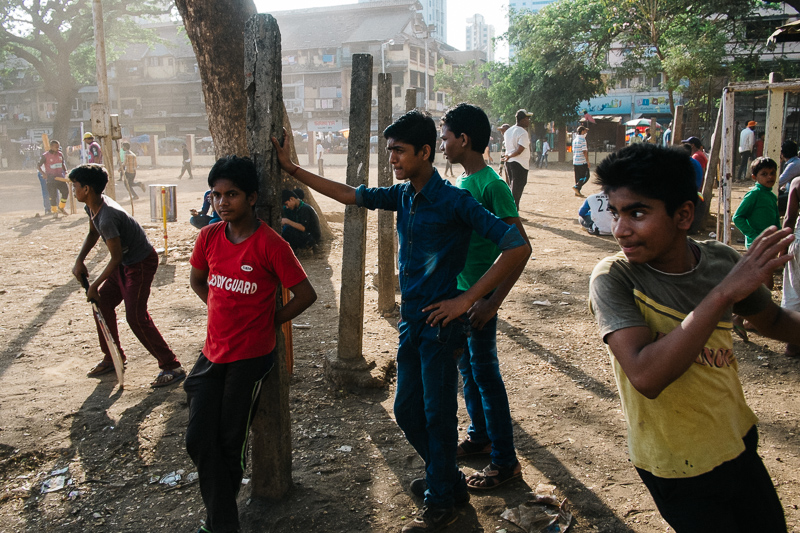 What To Do For a Street Photography Break?:
Stop for some chai or walk the bay
In Mumbai, stopping for chai is a daily routine. Chai is a flavored tea made from black tea and a mixture of Indian spices, herbs, milk and sugar. When out shooting street photography with locals, a chai break is guaranteed, and usually more than once. For a longer break, walking the bays of Mumbai can be really relaxing. While there's still people everywhere, it's not chaotic like in the city. The water and views are peaceful and most people come to sit on the edge and enjoy the atmosphere. It can be a refreshing way to start the day, or a nice way to end the evening too.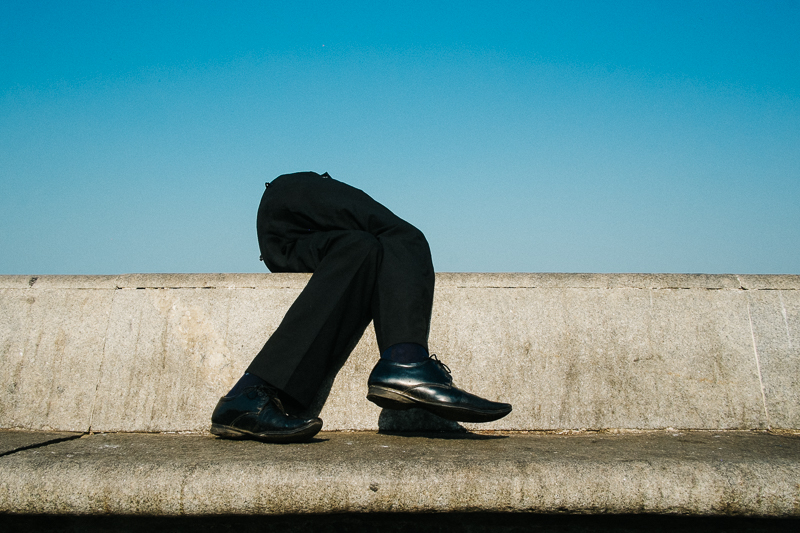 Street Safety Score: 7
*As always, no place is completely safe! So when I talk about safety, I'm speaking in general comparison to other places. Always take precaution, be smart, observe your surroundings and trust your instincts anywhere you go!
When you're one of the biggest cities in the world, you can't expect everywhere to be safe. Overall, though, crime is considered moderate in Mumbai. Saying that, it is on the rise, but I've never felt unsafe freely exploring the city. Some areas can get interesting, of course, but even walking through the slums, it's usually friendly. You should be careful in crowds for pickpocketing, especially at train stations where it's fairly common. Also, trust your instincts if something, or someone, doesn't feel right. And for women, you do need to take extra precautions when traveling around India, Mumbai included. But if you follow normal safety advice in Mumbai, you shouldn't have a problem.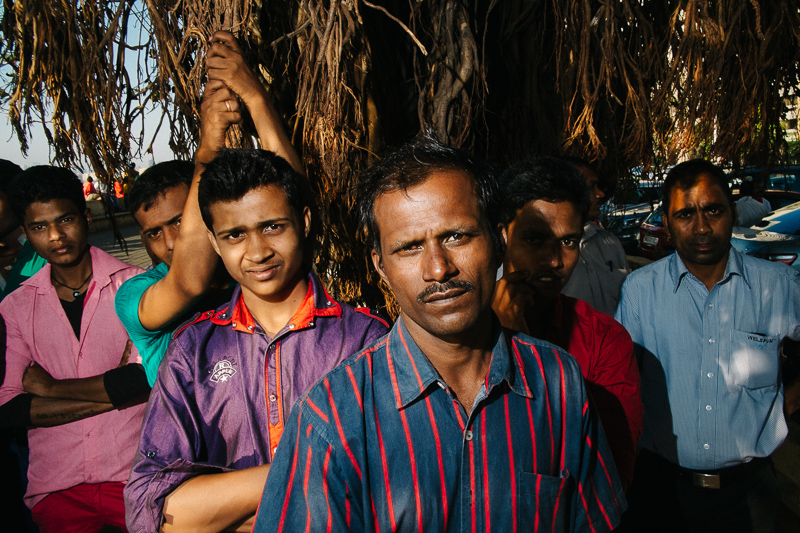 People's Reaction Score: 9
Unless it's an exception, I will just include the following when it comes to street photography reactions in Indian cities:
It's India. Your biggest problems with reactions are posing, others wanting to get in the photo, endless photo requests, and sometimes even getting chased for a photo. If you're a foreigner especially, people love photos here.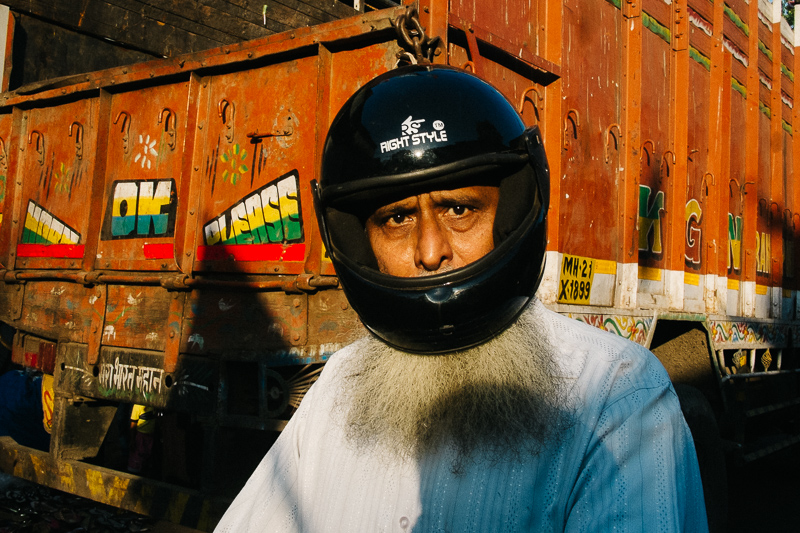 Street Tips:
Be careful with harsh light during the day. Get up Early and Shoot Late. 
Many of my local photographer friends here don't go out until after 4pm because of the harsh light in Mumbai. I shot at all times of the day to maximize my time here, but the light is noticeably more manageable after 3-4pm, and in the morning.
That being said, the light is amazing during those peak hours. It fills the city and provides the perfect complement to all the life Mumbai offers. You can also work the highlights and shadows, while really bringing out colors, and contrasts, if working in black & white.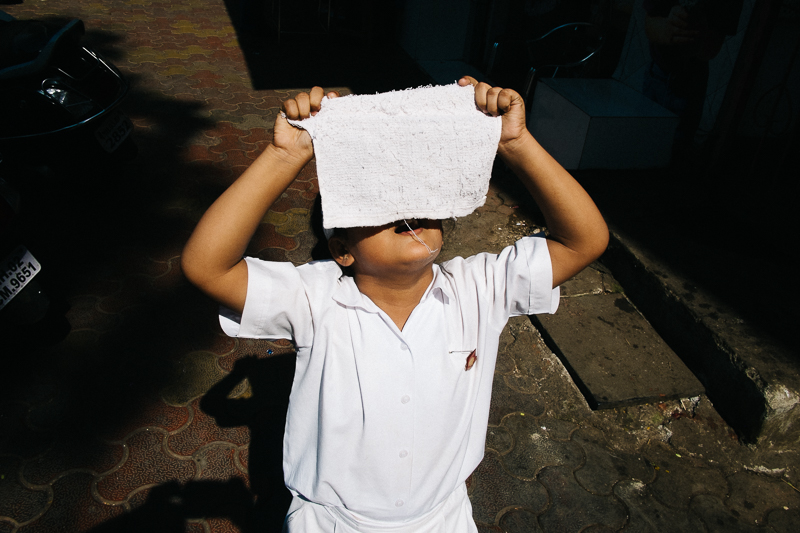 Get a CST card
Skip the long lines waiting for a ticket and buy a refillable CST card. These can be quickly used on machines, while the ticket booths can have endless lines.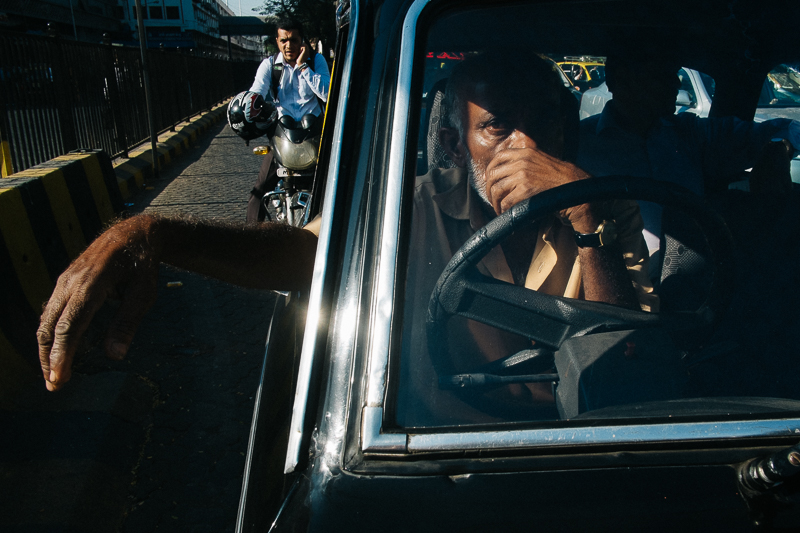 Compared to other cities in India, Mumbai has everything and anything, including higher prices
Mumbai feels different from the rest of India. Part of it is because it's a massive and developed city, but there's also a greater feeling of British and western influence here. From the shops, restaurants and infrastructure to how the people are dressed and the architecture of many of the buildings, like CST. While other parts of India can come with their frustrations and difficulties, Mumbai has everything you could need, or want. 
I read somewhere that "No country will fascinate and frustrate you more than India." Having traveled around most of India, I can understand what they're saying, but Mumbai is comparatively easier for visitors. Be warned, though, this does come with higher prices too, compared to the rest of India. Prepare to spend much more on accommodation especially, while food can be found for relatively cheap.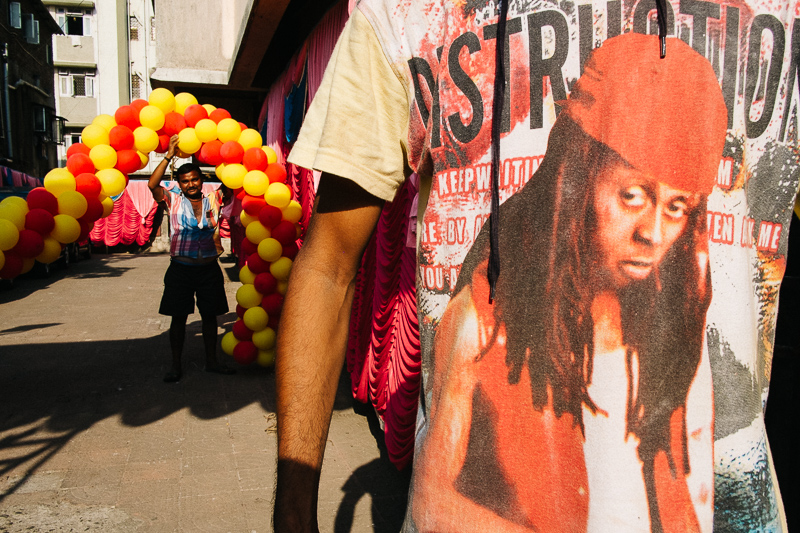 Inspiration:
For some more inspiration, you can look through the work of That's Life members like Kaushal Parikh and Prashant Godbole. And also check out 33 of my photos taken in Mumbai.
Conclusion:
India is filled with big cities full of chaos, but Mumbai is the biggest. Mumbai is all about contrasts of life and endless places to explore that life with your camera. Elaborate colonial architecture, unique bazaars, parks, extravagant hotels, expansive slums, high-rise buildings, fishing villages, colors, chaos and much more. For a street photographer, it's one of the best cities you'll find.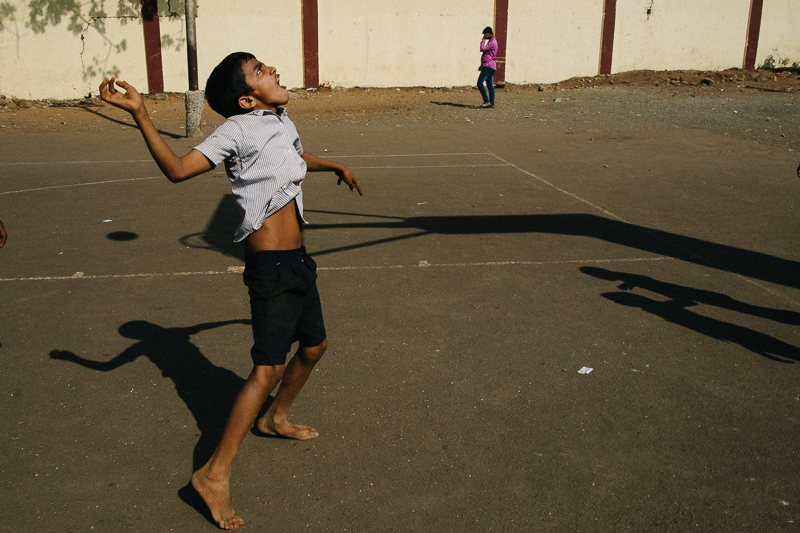 I hope this guide can help you go experience, and photograph, as much of Mumbai's streets as possible. So grab your camera and capture all that Mumbai has to offer for Street Photography!
If you still have any questions about shooting in Mumbai, feel free to comment below or email me!
(I want to make these guides as valuable as possible for all of you so add any ideas on improvements, including addition requests, in the comment section!)
(A New Guide Posted Every Other Wednesday)