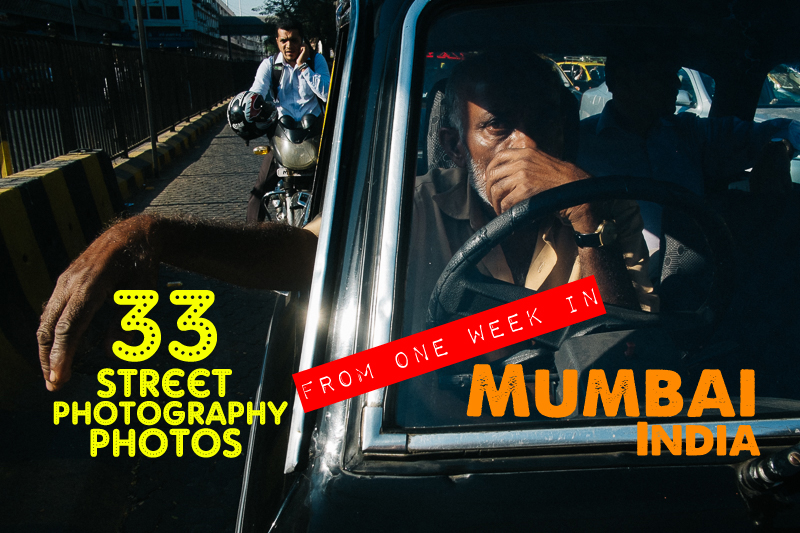 Mumbai was my last stop on my last trip to India. Not only did I spend some extra time here, but I was able to meet up with some talented local street photographers who helped show me around. Mumbai is so big and full of life that it feels like there are endless places to explore, but I packed in as much of the city as possible. For street photography, it's as concentrated with action, character and variety of life as any city in the world. 
So here's 33 photos that I was able to capture during my time in Mumbai…
33 Street Photography Photos from Mumbai
1.
2.
3.
4.
5.

6.
7.
8.
9.
10.
11.
12.
13.
14.
15.
16.
17.

18.
19.
20.
21.
22.
23.

24.
25.
26.
27.
28.
29.
30.
 Finishing with a few Flash Shots at Marine Drive…
31.
32.
33.
For more info on Mumbai, be sure to check out my first impressions from a street photographer's perspective. And stay tuned for one of my in-depth City Street Photography Guides on Mumbai coming soon!
Have you photographed Mumbai before or do you plan on it someday? Let me know about it in the comments below!

And let me know which photos you like best too!
Click Here for More "33 Street Photos" from Cities Around the World