*A new interview series with a play on "20 questions," where I try to mix it up with different questions. Some serious, some not so much. I'll also be focusing the series on some of the best street photographers from the cities I visit around the world during my 100 Cities project.
During my recent month in India, I visited Hyderabad, a royal city famous for its rich history, culture, cuisine, and architecture. Hyderabad is also home to the talented photographer, Swarat Ghosh, who thankfully agreed to take on this edition of "20 Questions."
Swarat is a member of one of my favorite photo collectives, That's Life, which I highly recommend checking out. Much of Swarat's work captures stories from everyday life in a way that uses layers and multiple elements to help add to the moments he discovers. He's also able to work well in both black & white and color, and uses them each in their own way to really bring out his scenes.
So now to learn more about him, it's time for 20 Questions in Hyderabad, India with Swarat Ghosh…
20 Questions with Swarat Ghosh
Before we get to the 20 questions, please introduce yourself. Your name, where you're from and one interesting thing about you?
Hello! My Name is Swarat Ghosh. I am born and brought up in the coal capital of India, Dhanbade. At present, I am based out of Hyderabad and professionally working as a "Lead Visual Designer" in a reputed software company in Hyderabad. When I was a kid, I always dreamed of becoming a Professional Cricketer.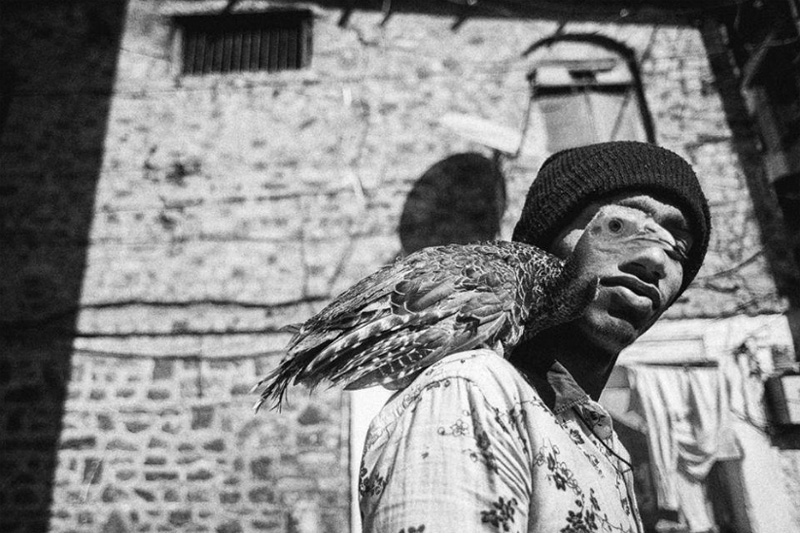 Past:
1. What is your earliest memory of photography?
My earliest memory of photography was pictures from the That's Life collective works of Kaushal Parekh, Prashant Godbole and many more street photographers from India around 2012. I am proud that today I am part of this wonderful street photography collective which inspires many more aspiring street photographers (including me) to take the medium seriously and help hook and emotionally connect with the medium.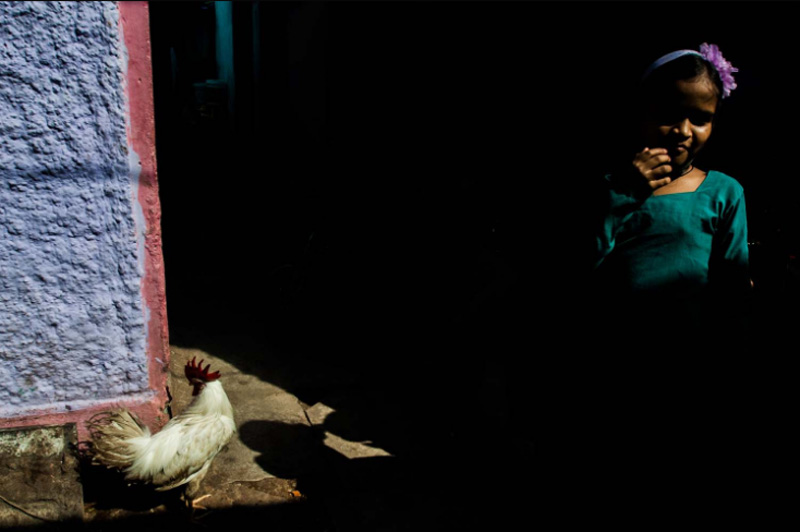 2. What do you think drew you to your preferred subjects in photography?
For me, coming into photography was pretty accidental when my wife gifted me a digital camera in the year 2012. Initially, I joined a couple of Flickr groups called "Hyderabad Weekend Shoots" and "The Camera Club of Hyderabad" because their focus was more towards Street Photography. We used to travel to different parts of Hyderabad. It was a great exposure for me to start in the beginning.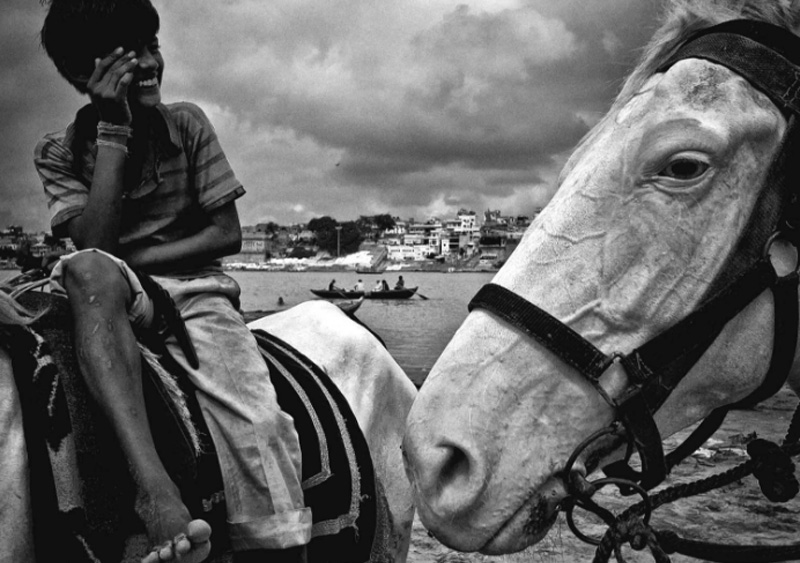 3. What advise would you have given yourself when first starting in photography?
No advice in particular, but I can tell you one thing. I just enjoy the whole experience of making pictures. For me, photography is all about the timing and the capacity to observe. I pat myself on the back for the sheer dedication with which I push myself when making images on the streets. Many times, I feel like skipping it on the weekends, due to my software job, but somehow drag myself out just for the sheer joy of clicking that magic picture.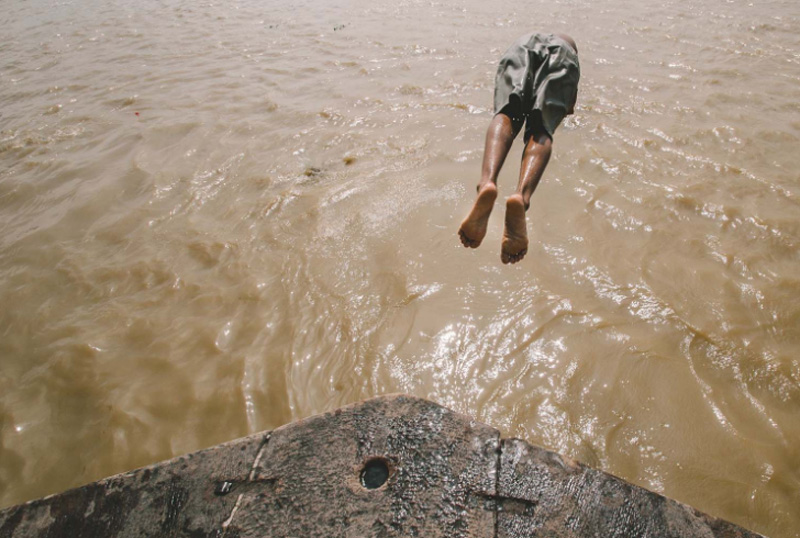 Present:
4. How has your photographic style evolved over the years?
It can only be answered by my viewers and critique. I can only tell you one thing now after pursuing photography passionately over the last four years. Now, I just slowed down and am not in a hurry to make images. It gives a lot of time to myself and I simply enjoy the whole experience of traveling every nook and corner of the city. I am lately enjoying the whole experience on the street without worrying about whether I will get pictures or not on that particular day. And I also consider myself lucky to get a few great mentors at the right time of my exploration.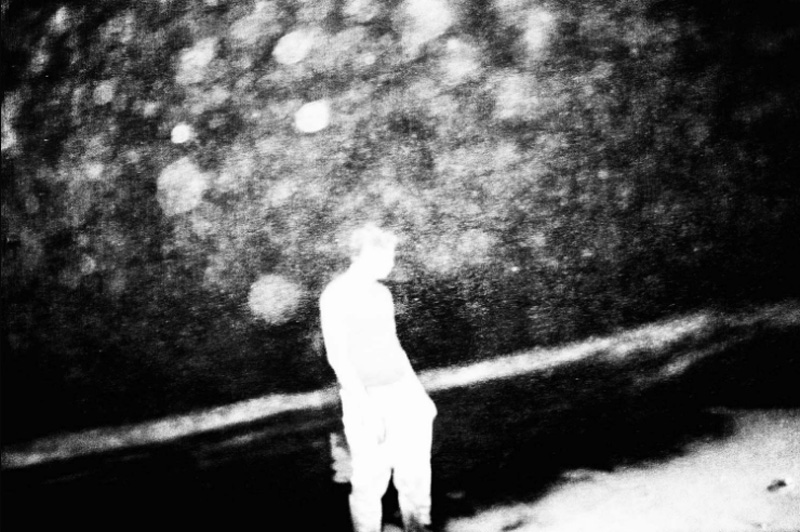 5. What is your preferred set-up (gear) when hitting the streets for photography?
I prefer to shoot with a single camera and single lens, hence, I use a Nikon D610 with 24mm lens. I don't believe a fancy or expensive gadget is very important in pursuing photography. It's more about the person behind or using the camera. For me, the photographer's vision is more critical/important than their gadget anytime.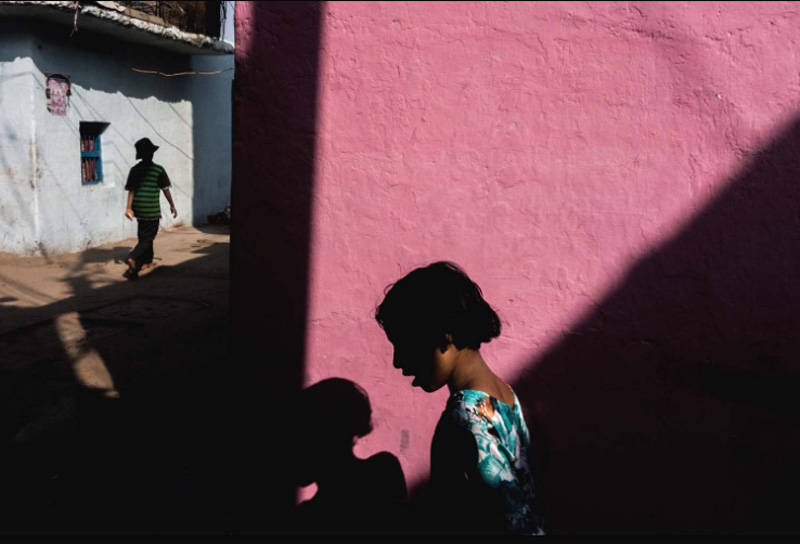 6. Describe how you approach Street Photography?
My approach towards street photography is pretty simple. As mentioned before, I just enjoy the whole experience of making pictures. For me, street photography is all about the timing and the capacity to observe. I love shooting photographs that are complex in composition and layered with multiple descriptive and conceptual elements, depicting stories from everyday life. According to me, light and composition are important, but expression and emotions are what I personally gravitate towards.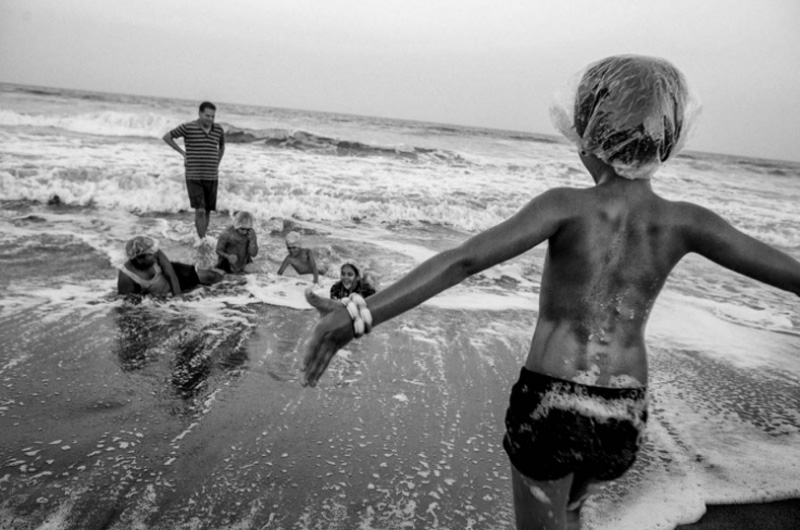 7. What are some things you hope viewers take from your work?
I don't know, its up to my viewers. But I am sure one can see honesty, dedication and hard work by seeing my pictures. I believe staying true to yourself and your subject always helps and that's what I want to convey to my viewer.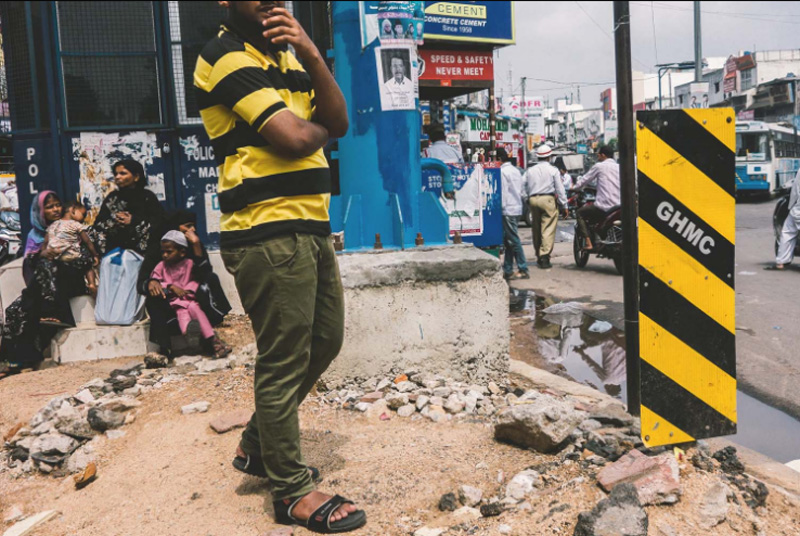 Not So Serious Questions:
8. You get one superpower for photography, what would it be and why? (You can't choose invisibility!)
I would love to join MAGNUM! Sorry bad joke :) On a serious note, I wish to have the power to capture all those frames/moments which I have missed due to either not carrying my device or due to some technical flaws/mistakes. Other than that, I don't want to fix anything!
9. You also get 3 photography related wishes, what are they?
First one – Personally, I don't believe in legacy, but I wish someday people will remember me for my uniqueness and honesty for the medium. 
Another one, I really want to run my own "Blurbox" (http://www.blurbox.in/) platform with my other photographer friend, Subhasish, who is not only my boss at my workplace, but also a great person himself. Our vision is to provide a platform for young, talented and aspiring photographers where they can interact and learn from eminent photographers around the world. At the moment, it's going slow due to other priorities. Hopefully we will get the momentum very soon!.
The last wish I will keep for next time :)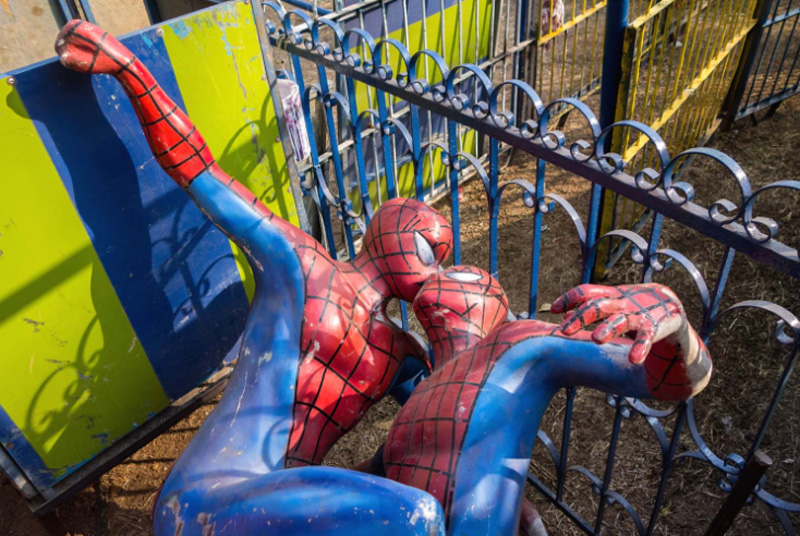 2 Speed Rounds (Give the first answers that come to mind)
This or That:
10. Content or Form?
Content any day!
11. Gritty or Pretty?
Gritty
12. Morning or Evening for street photography?
Both are fine with me. As long as I can use the light to my advantage :)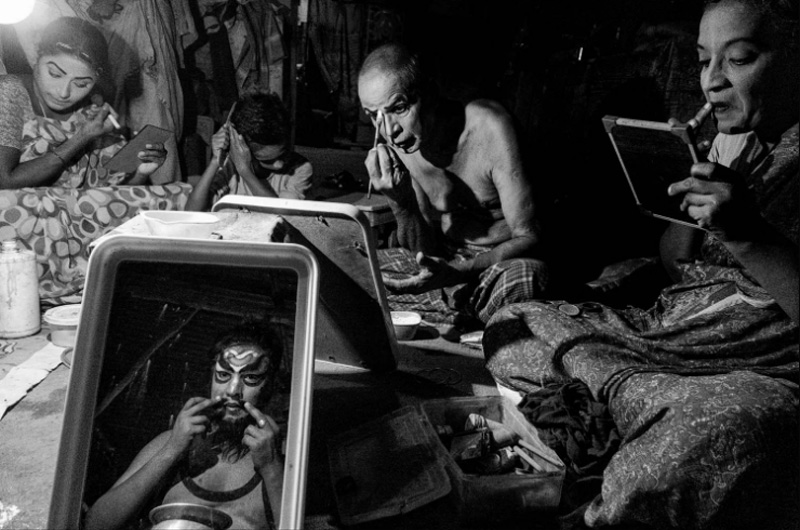 Name 3:
13. Influential Photographers
It's a big list so I can't only name 3 :) Magnum is like a photography Bible to me. A few names I always admire are the following: Raghu Rai, Raghubir Singh, Alex Webb, Trent Parke, Sohrab Hura, Swapan Parekh, Prashant Panjiar, Dinesh Khanna, Amit Mehra, Chirodeep Chaudhuri, Kaushal Parikh and Barbara Davidson (Though she is not a street photographer, but somehow I can relate to her work on a personal level. Last year I met with her in IPF and since then I am following her work).
Along with these names, my own fellow That's Life members and other collectives, like iN-PUBLiC, who are amazing and a great source of inspiration.
14. Photography Books
Again, I have to name more than 3 :) Kolkata & Bangladesh and The Price of Freedom by Raghu Rai, Minutes to Midnight by Trent Parke, King, Commoner, Citizen by Prashant Panjiar, Bazaar by Dinesh Khanna, Between Me & I by Swapan Parekh, A Village in Bengal by Chirodeep Chaudhuri, Life is Elsewhere by Sohrab Hura, Kashmir by Amit Mehra and finally, Fragments of a Spinning Rock by Kaushal Parikh.
15. Favorite Cities for Street Photography
Hyderabad, Kolkata, and Varanasi
Your City:
16. Where do you like to photograph most in your city, Hyderabad, and why?
Begumbazar & Talabkatta for a mix of amazing characters and fantastic backdrops.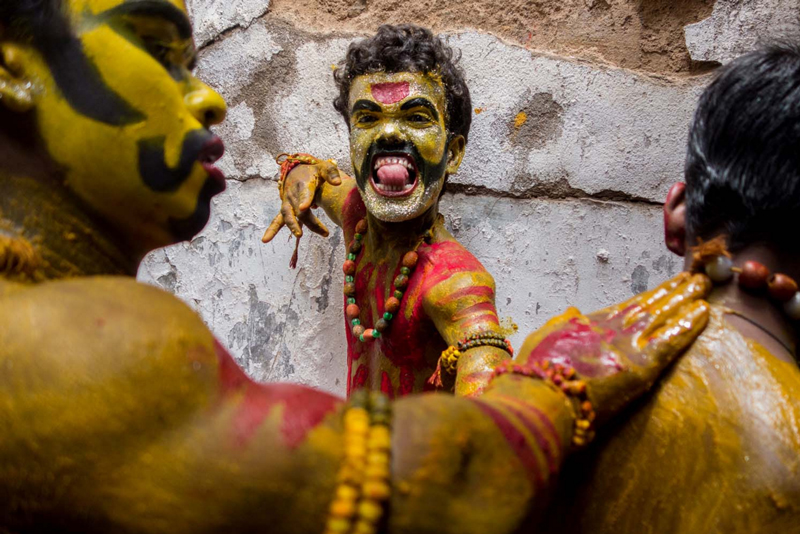 You:
17. While many photographers focus on black & white and others focus on color, I see you focus on both quite a bit. Do you find one interests you more than the other yet and how do you decide between the two?
I Prefer Black and White over Color due to the classical touch B&W offers most of the time, i.e it's timeless. But, again, it's my personal choice. It's not that I don't like color or understand color. Mostly, I make the decision based on the time I am shooting on a given day. If it's noon, I prefer to go with b&w, as the light during that time of the day in a country like India is normally harsh and colors look blown out in that. If it's a favorable time of the day during golden hours, and also my content along with the light and shadow demands color, I will go for that.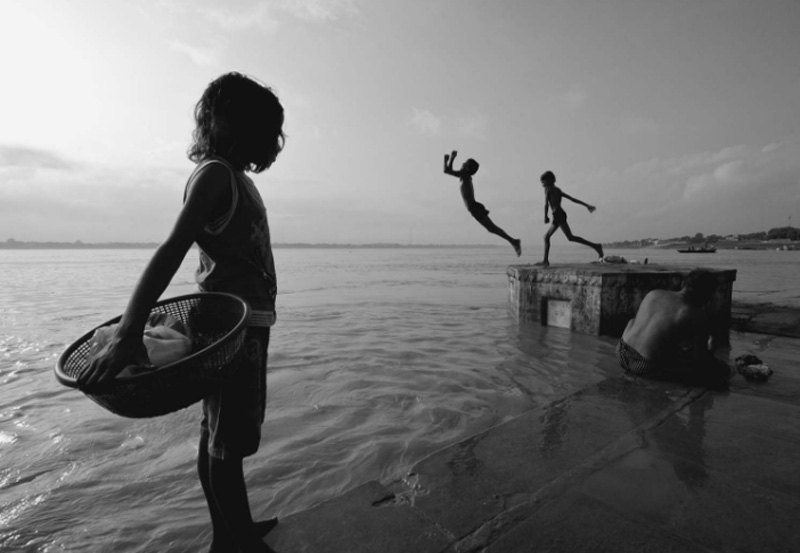 18. That's Life is one of my favorite collectives. How did you become a part of That's Life and what does the collective mean to you?
That's Life was started in 2011 when not many were aware of the genre. It's a collective of street photographers who capture the nuances of daily life on the streets of various cities. I joined the collective in the year 2013 thanks to Eric Kim's workshop organized by Kaushal Parikh in Mumbai (Probably, the turning point of my life). It's that time when Kaushal asked me to join That's Life and the rest is history. It's really a great feeling being part of the collective for a few years now. I must say that whatever little I have achieved in my short span of photographic journey is due to That's Life and I would like to thank each and every member for the continuous support; especially Kaushal for taking this initiative. We are like a close knit family. Each one has their own unique style – while some capture humorous themes, some capture emotions – but all capture the little stories and pleasures of life.
That's Life is probably the only street photography collective from India at this moment.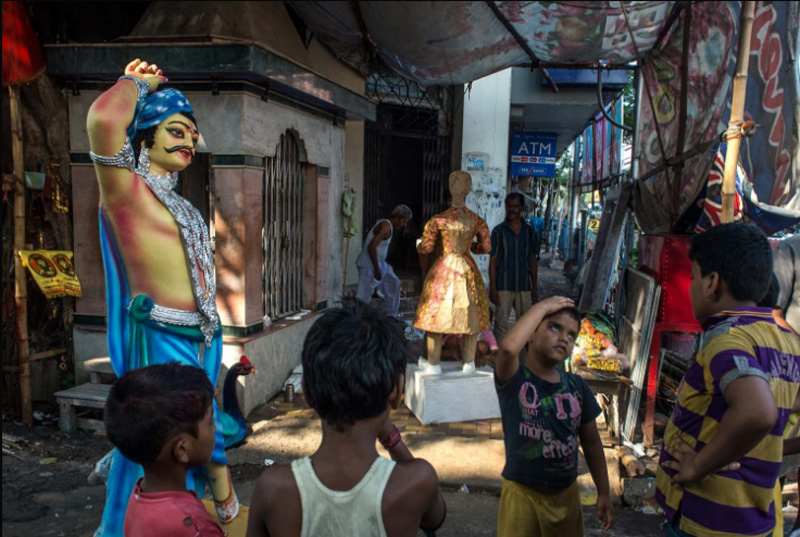 Behind a photo:
19. Pick a photo of yours that you remember capturing and share any memories you have attached to it.
For me, all my photos are important. But if you ask me one particular photo which is very close to my heart. It's this one, as it's very personal where you can see my whole family, especially my wife and son, in their most candidness. I captured this in a restaurant while having our lunch. You never know when and where you will get that magical moment. So, being a photographer you have to be on your toes for any situation. Carrying a tiny camera is essential, if not a necessity. Always be at the right place at the right time to witness and capture the magical moment unfolding in front of you. That's the best part of street photography for me.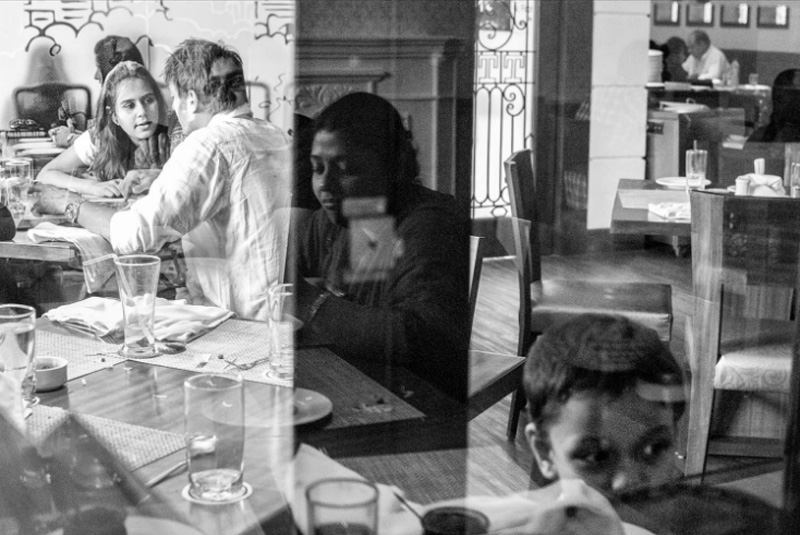 The Final Question:
20. You have only 3 photos left on your last hypothetical roll of film.
In the first direction, you see children playing a pick-up game of street football.
In the second direction, an outside religious ceremony.
In the third direction, you see a line up of soldiers practicing formation.
And in the last direction, you see a city fair with carnival games and rides.
The light is perfect at all 4 locations. What do you do?
Thank God I don't shoot with Film! :) Still, you want to know my answer so I will go with first one, children playing a pick-up game of street football. The reason is simple. It's a prenotion that kids are very easy to shoot in India. I also believe to get a nice frame is easy. A special moment, however, is often difficult, in my honest opinion.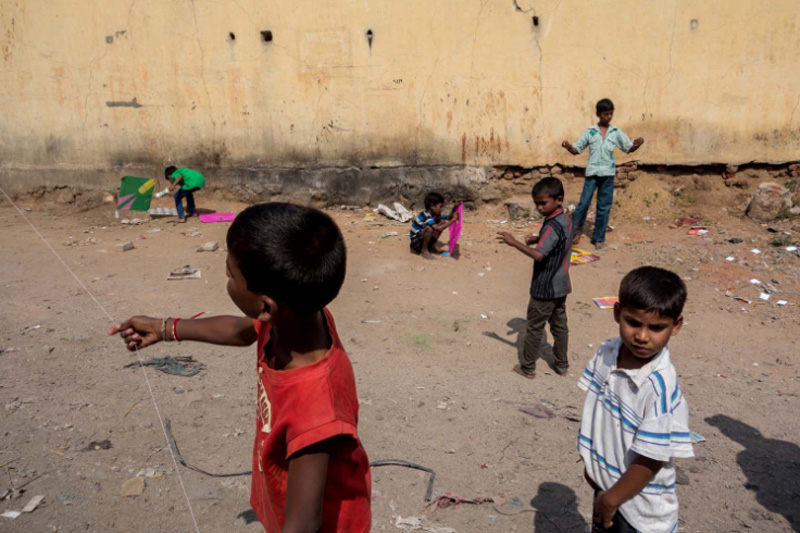 Another big thank you to Swarat for the Interview, and for anyone who would like to see more of his work, check the links below!