*A new interview series with a play on "20 questions," where I try to mix it up with different questions. Some serious, some not so much. I'll also be focusing the series on some of the best street photographers from the cities I visit around the world during my 100 Cities project. 
My recent month in India started in Chennai, home to the most interesting and chaotic urban beaches I've ever been too. And also home to the talented photographer, Gurunathan Ramakrishnan, who thankfully agreed to take on this edition of "20 Questions."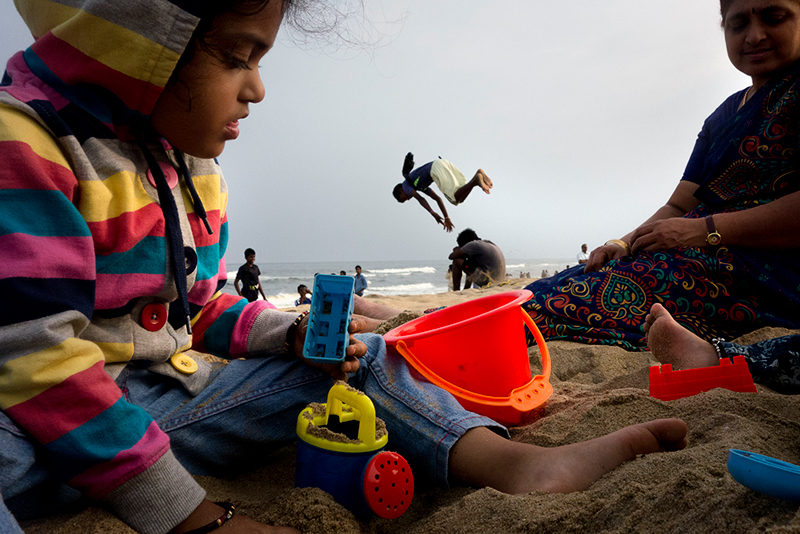 Gurunathan's photographs really bring you into the life of the scenes he captures. Not only can you feel what's happening, but he's able to put his own touch on what you feel and see. Often times there's a little mystery and surrealism, or even humor, added to the complex scenes he's able to find within ordinary life. His eye for observation, color, and contrasting scenes help make the ordinary look extraordinary. And Chennai provides a perfect environment for this talent. 
So now time for 20 Questions in Chennai, India with Gurunathan Ramakrishnan…
20 Questions with Gurunathan Ramakrishnan
Before we get to the 20 questions, please introduce yourself. Your name, where you're from and one interesting thing about you?
Hi, I am Gurunathan Ramakrishnan, born in a small town called Gudiyattam, in the northern part of Tamil Nadu. I did my schooling in Sivakasi, the town down south of Tamil Nadu known for its fireworks industry. I came to Chennai to do my architecture and have stayed put for the past 19 years.
It's in Chennai that I got to be a part of the CWC (Chennai Weekend Clickers) group that was really instrumental in developing my eye for photography.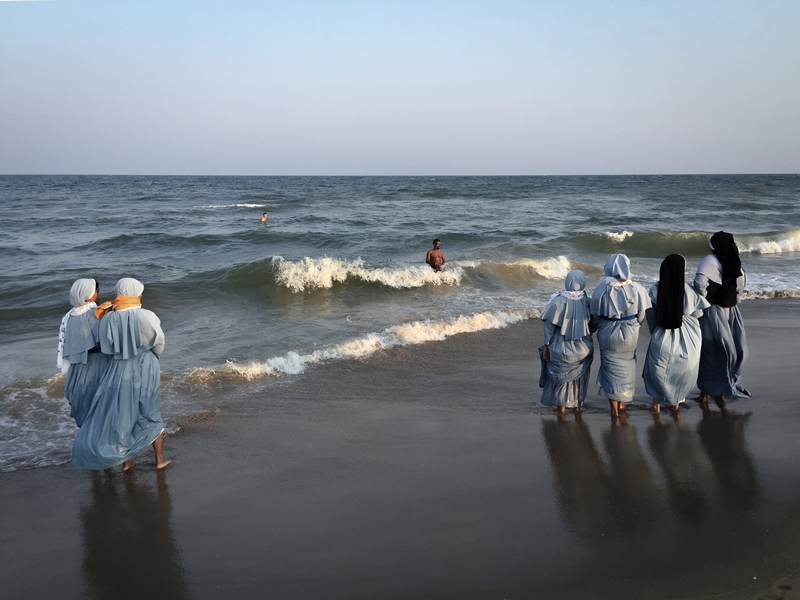 I think what's interesting in me is my positivity. I think I can see something quirky in just about anything and everything, I laugh a lot and love to get into detailed conversations about how something so mundane could actually have so many hidden stories. My friends say I must be seeing the world differently.
Past:
1. What is your earliest memory of photography?
A bunch of family photographs taken in the quaint old studios with fancy backdrops and posing in make-believe costumes. Later I understood photography as a powerful mirror of the very society we live in, after seeing photos like "Napalm Girl."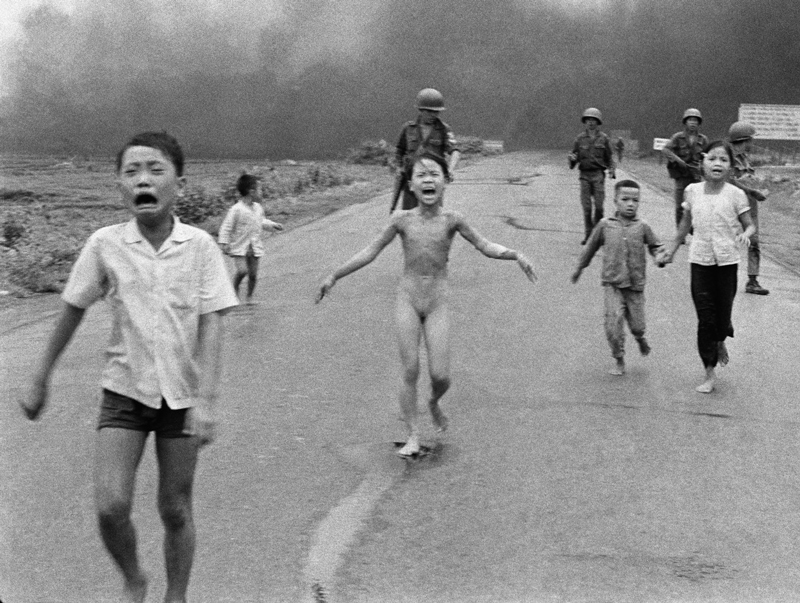 2. What do you think drew you to your preferred subjects in photography?
My being raised in a small town always made me see the city with curiosity and fascination. This might have only been accentuated by my exposure to architecture and interest in urban design.
I tend to look out for contrast in everyday life, living, macro travel, conflict between ideology and everyday choices.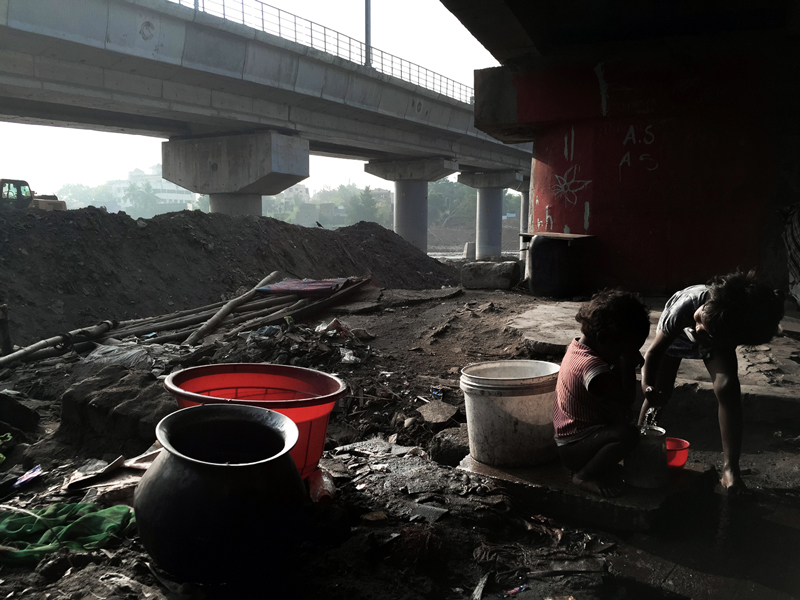 3. What advise would you have given yourself when first starting in photography?
1. Don't worry about your gear, your mind is a better processor.
2. Get more out of a given opportunity.
3. Identify your own unique interests and skills and outperform your own work.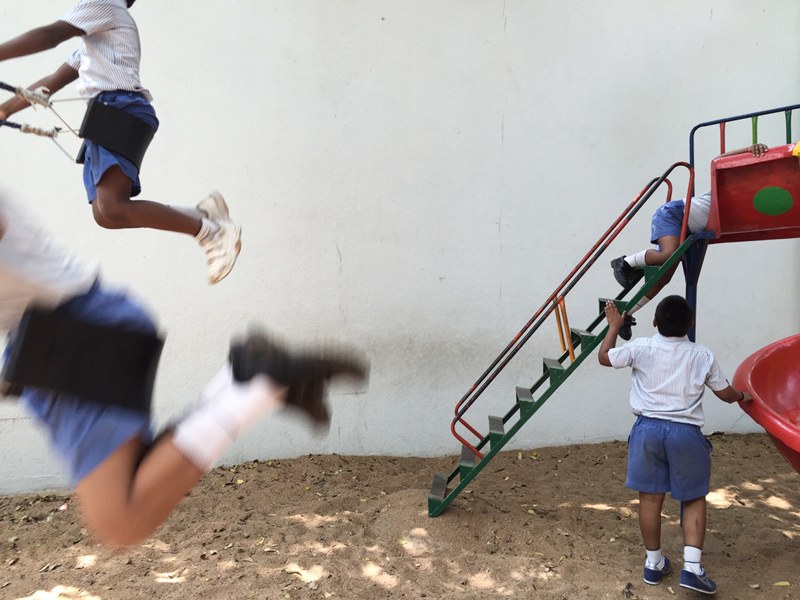 Present:
4. How would you describe your photographic style and what you look to capture?
I take photographs everywhere and wherever possible, and don't really try to fit in any one genre. Neither do I think I have a specific style. I love to be spontaneous and to explore possibilities.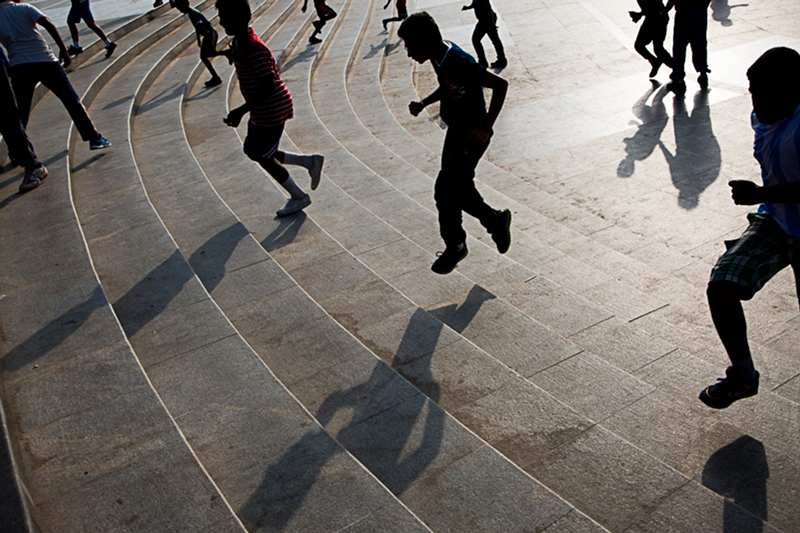 If I had to use a name for my style, perhaps conceptual or surreal would work.
I look for a play between form (scene) and content (subjects) – the relation or contrast between them.
5. What is your preferred set-up (gear) when hitting the streets for photography?
I love my sony Rx100 and my iPhone, which I think is ideal for the streets. But as a personal challenge, these days I take my 5DM3 with 28mm lens along.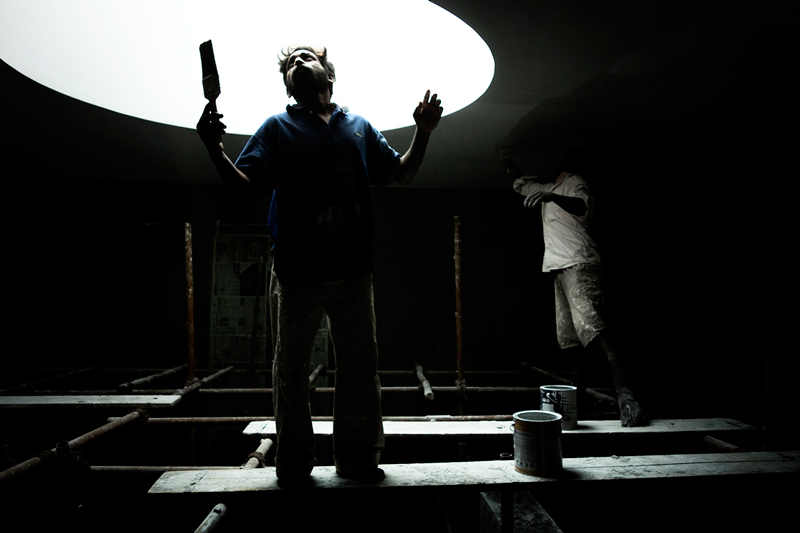 6. Describe how you approach Street Photography?
A quest to discover and human interaction within the urban fabric is my basic approach. Observing and anticipating the right time for everything to fall into place. Having an open mind and accepting that real life is much more complex than anything your mind could fancy!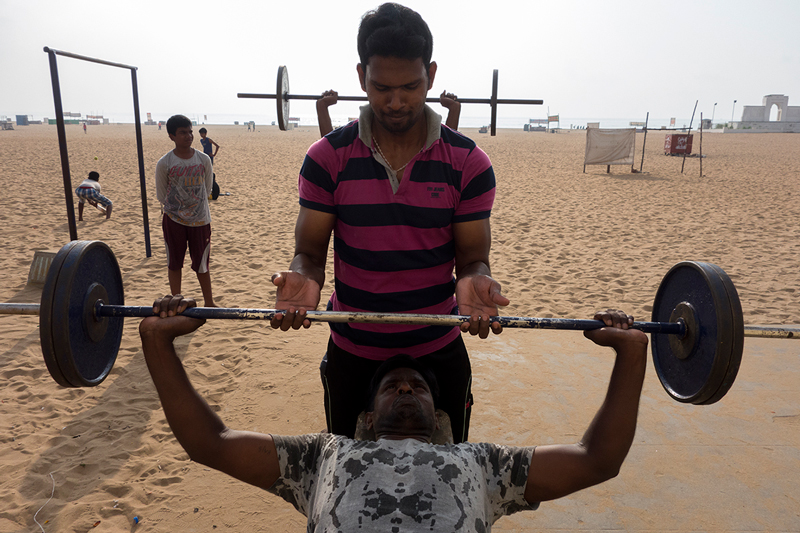 7. Inspiration. Where do you personally find it and how important is it to you as a photographer?
I prefer to call myself an architect who takes photographs, which means I have to shuffle between 2 independent equally challenging professions, both demanding the right balance of intellectual and practical approach.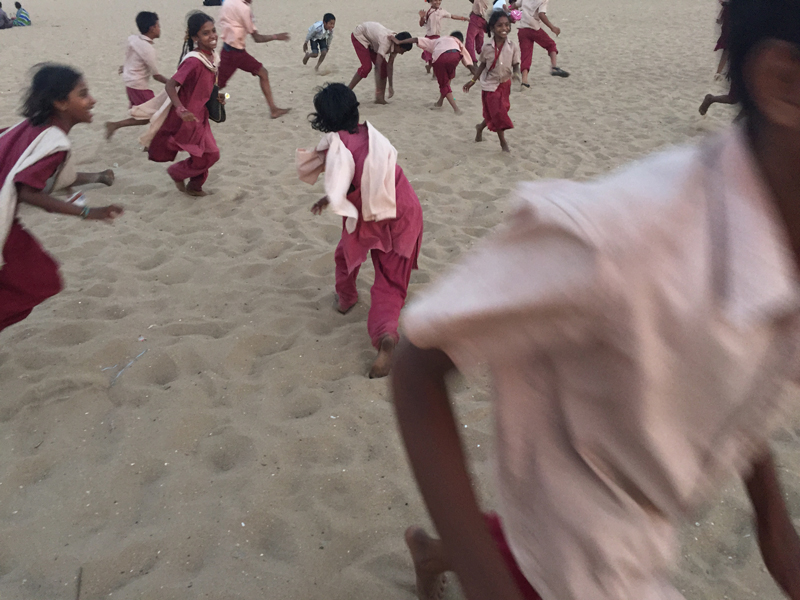 I take my inspiration not only from the pioneers in street photography, but also from other fields like music and philosophy. The constant support and interaction that I get from my fellow members of CWC means a lot to me.
8. What are some things you hope viewers take from your work?
I think my viewers get to see everyday life a little differently and that there is no ideal time or place for photography. I purposely avoid exploiting the pathos in the human condition, which is found in abundance on the streets in Indian cities. Instead I try to elevate the ordinary to the extraordinary.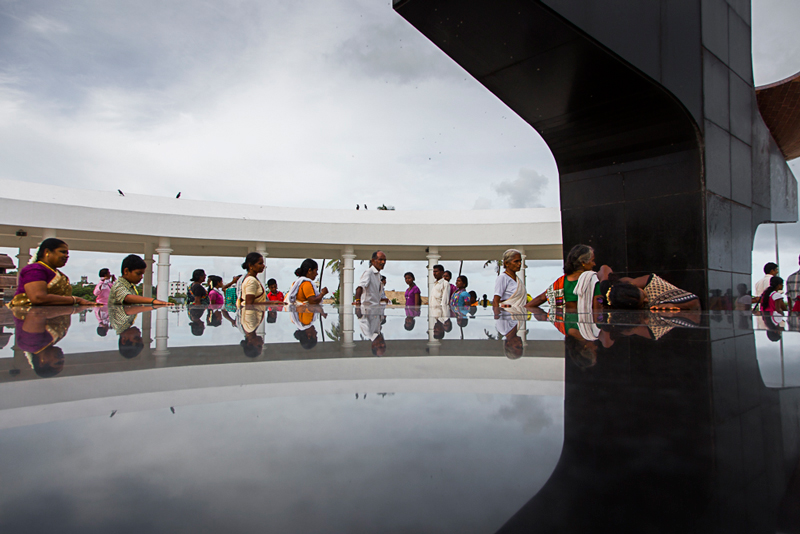 Not So Serious Questions:
9. You get one superpower for photography, what would it be and why? (You can't choose invisibility!)
Omnipresence, the power to be everywhere all the time. Why? Quite obvious, isn't it.
10. You also get 3 photography related wishes, what are they?
1. The Contact lens camera.
2. Travel, especially to Paris which I think is the birthplace of street photography.
3. Shoot with like-minded people.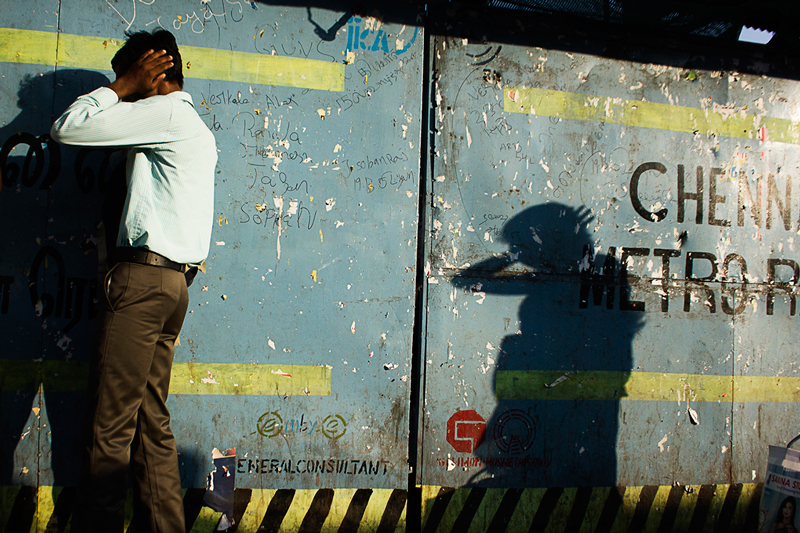 2 Speed Rounds (Give the first answers that come to mind)
This or That:
11. Take photos for yourself or others?
There are no others.
12. Single Images or Projects?
Singles
13. Instincts or Planned?
Instincts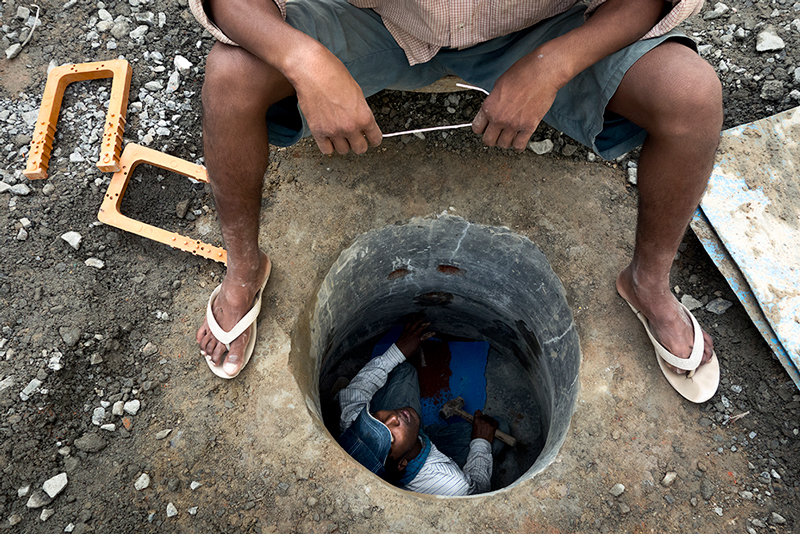 Name 3:
14. Contemporary Street Photographers to Check Out
Alex Webb, Trente Park and Martin Parr.
15. Cities you would like to visit for photography
Varanasi, Kolkata and Paris.
16. Things you enjoy that aren't photography
Music, food and traveling alone.
Your City:
17. Where do you like to photograph most in your city, Chennai, and why?
To me, Downtown Parry's Corner is my go-to place whenever I want to roam. But Marina Beach is also an equally important place. Both places have lots of activities to capture the interests of any photographer.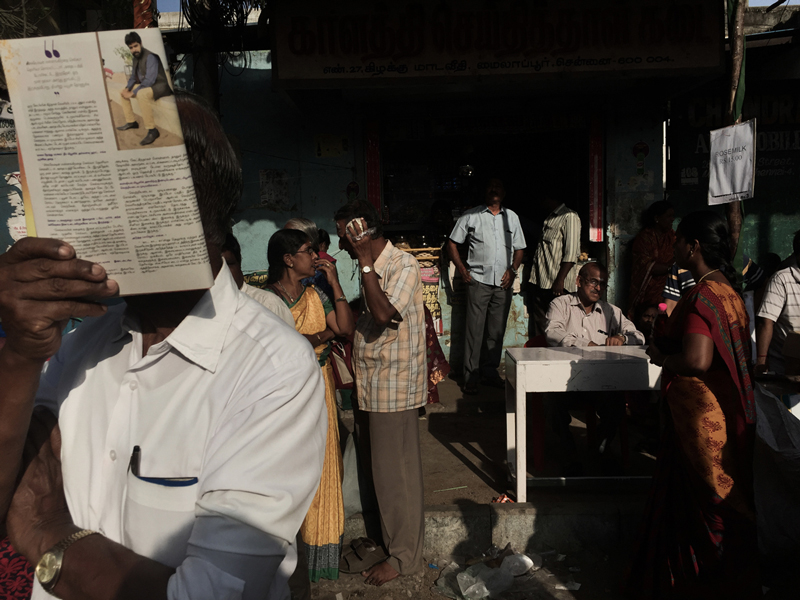 You:
18. I see you shoot street photography on your phone quite a bit too. What are some of the pluses and minuses you personally find from shooting on your phone compared to camera?
+ Invisibility level
+ Non intrusive
+ Ability to adjust LCD display to get desired exposure.
– Missing the thrill of the viewfinder experience
– Maybe image quality for printing, which I care the least about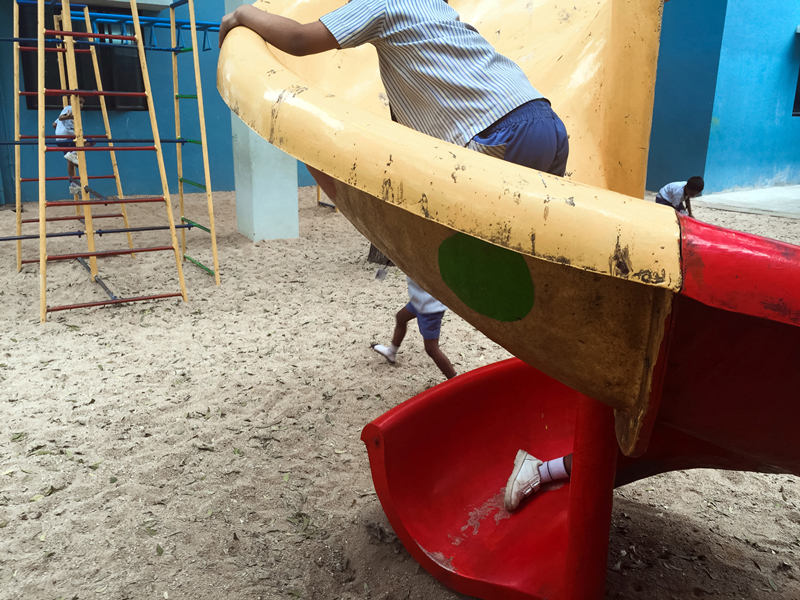 Behind a photo:
19. Pick a photo of yours that you remember capturing and share any memories you have attached to it.
This pic (taken in Chennai) is one of my earliest, but is still my favorite, and not just because it was featured in a couple of street photography groups/journals. Because it is a personal reminder for me that what appears to be a casual scene can offer an unbelievable frame, if you are willing to explore and invest some time in it. (First photo shows the scene from afar, while the second shows the frame found within the scene.)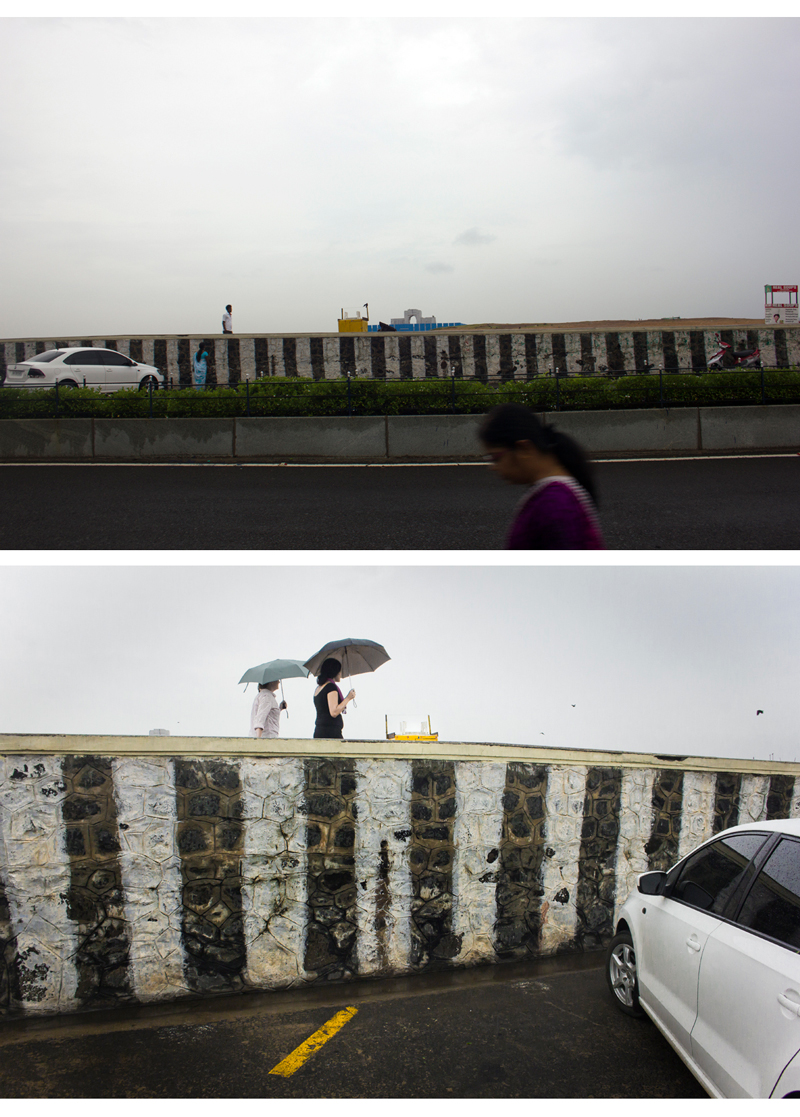 The Final Question:
20. You have only 3 photos left on your last hypothetical roll of film.
In the first direction, you see some young guys doing back flips at the park.
In the second direction, you see a group of older women in fur coats and fancy jewelry waiting for a taxi.
In the third direction, you see a heated argument starting between two groups of men.
And in the last direction, you see a colorful street market being set up.
The light is perfect at all 4 locations. What do you do?
Maybe a few years ago I might've said the fourth direction. But now since I am in a place where I can sense the opportunity I have to understand the character, lifestyle and nature of the older women, it is definitely the second direction.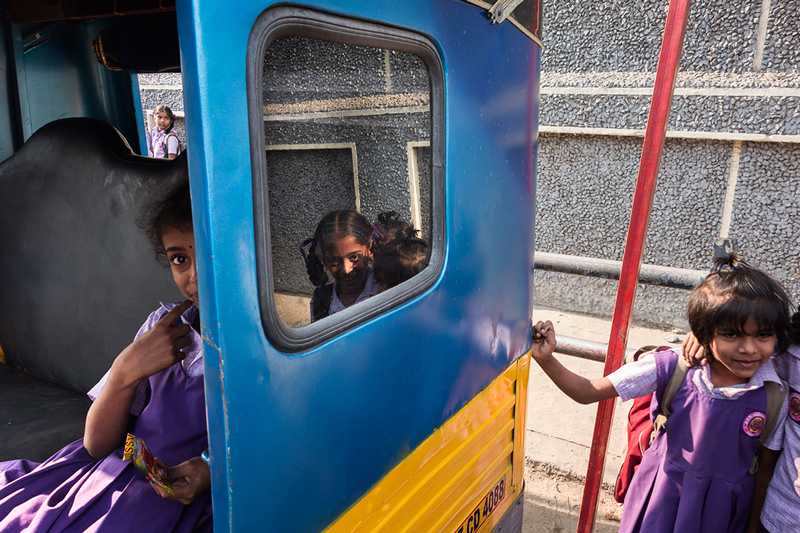 Another big thank you to Gurunathan for the Interview, and for anyone who would like to see more of his work, check the links below!