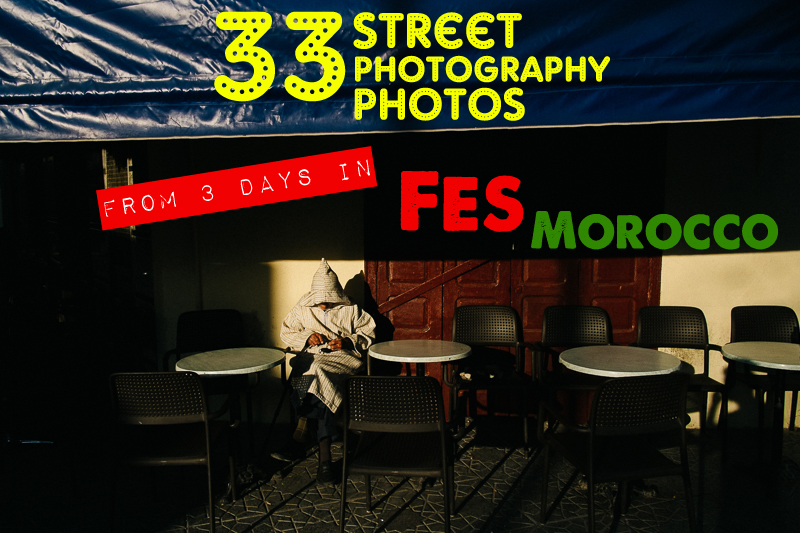 After Marrakech, I took a train over to Fes, Morocco.  Fes is one of the most preserved old cities in the Arab world with a medina that's as elaborate as you'll find anywhere. There's also a very local feeling with all the people who live inside its walls. While it does attract tourism, it's nothing compared to the chaos of Marrakech. 
Marrakech assaults all of your senses with so much to experience and capture, while Fes is a little more relaxing and gives you a different experience. So here's 33 photos that I was able to capture during my time in Fes…
33 Street Photography Photos from Fes
1.
2.
3.
4.

5.
6.

7.

8.
9.
10.
11.
12.
13.
14.
15.
16.
17.
18.
19.
20.
21.

22.
23.
24.

25.
26.
27.
28.
29.
30.
31.
32.
33.
For more info on Fes, be sure to check out my first impressions from a street photographer's perspective. And stay tuned for one of my in-depth City Street Photography Guides on Fes coming soon!
Have you photographed Fes before or do you plan on it someday? Let me know about it in the comments below!

And let me know which photos you like best too!
Click Here for More "33 Street Photos" from Cities Around the World