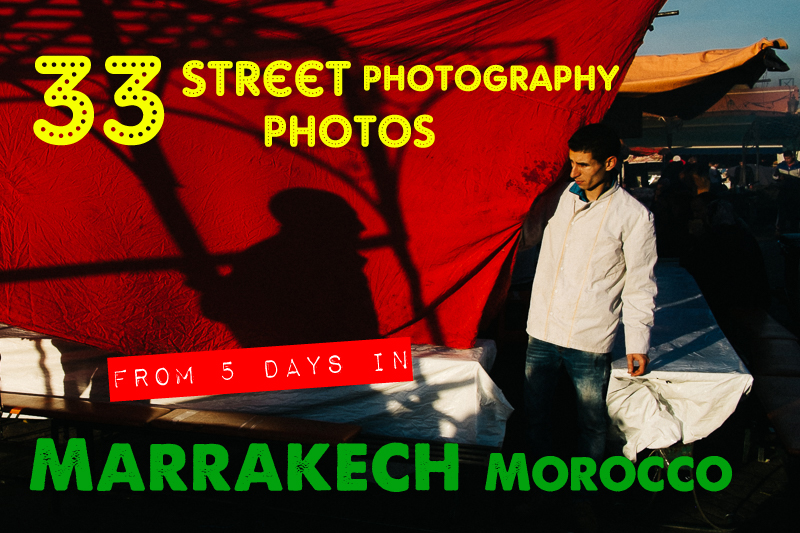 Marrakech was my first experience in Morocco. For photography, it also ended up being my favorite in the country. While not being the easiest place for street photography, it makes up for it in the amount of life to capture. The colors, chaos, unique atmosphere and year-round sunlight make it a place I'd highly recommend to any photographers out there.

The only thing I would have changed about my time in Marrakech is make it longer. For cities I plan on returning to, it's at the top of my list.
So here's 33 photos that I was able to capture during my time in Marrakech…
33 Street Photography Photos from Marrakech
1. 
2.
3.
4.
5.
6.
7.
8.
9.
10.
11.
12.
13.
14.
15.
16.
17.
18.
19.
20.
21.
22.
23.
24.

25.
26.
27.
28.
29.
30.
31.
32.
33.
For more info on Marrakech, be sure to check out my first impressions from a street photographer's perspective. And stay tuned for one of my in-depth City Street Photography Guides on Marrakech coming soon!
Have you photographed Marrakech before or do you plan on it someday? Let me know about it in the comments below!

 And let me know which photos you like best too!
Click Here for More "33 Street Photos" from Cities Around the World