I've decided to change up my photographer interviews and create a new series for the year. It's a play on "20 questions" and I'll try to mix them up with some different questions than you might get in other interviews. Some serious, some not so much. I'll also be focusing the series on some of the best street photographers from the cities I visit around the world. 
I just finished up a few weeks in India that included a stop in Bangalore, home of the very talented photographer, Arindam Thokder. Arindam is also a member of one of my favorite photo collectives out there, That's Life, which I highly recommend checking out. Arindam's work is full of life. He uses color, light, shadow and an observant eye to capture the special out of daily life in Bangalore. 
So a big thank you to Arindam for being the first to participate in the new series! And now time for 20 Questions in Bangalore, India with Arindam Thokder…
20 Questions with Arindam Thokder
Before we get to the 20 questions, please introduce yourself. Your name, where you're from and one interesting thing about you?
My name is Arindam and I am from a very small city in the Northeast of India called Cooch Behar. I was a fine art student during my school years and used to do on location sketches at places such as railway stations, village fairs or temples, etc. I started photography because I no longer had time to paint or sketch.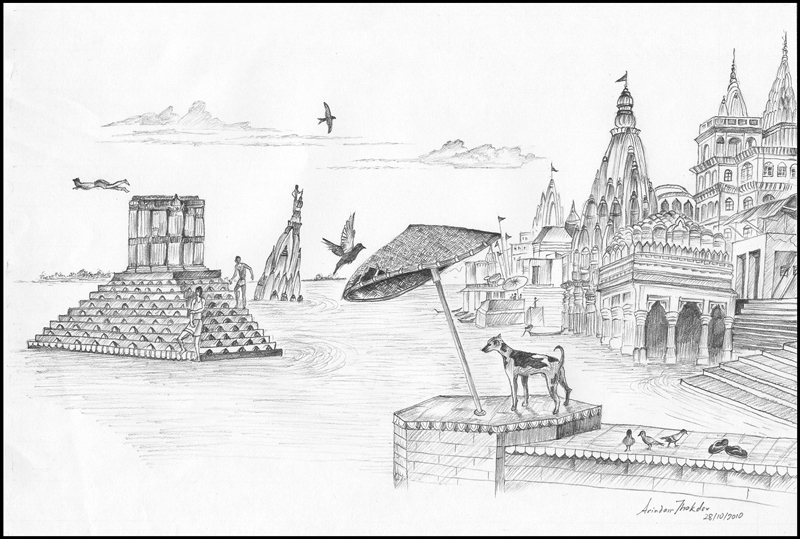 Past:
1. What is your earliest memory of photography?
My earliest memory of Photography was pictures of Bhopal Gas Tragedy by Raghu Rai I saw in the newspaper. I was a kid then and the pictures disheartened me a lot emotionally but I realized the power of photography.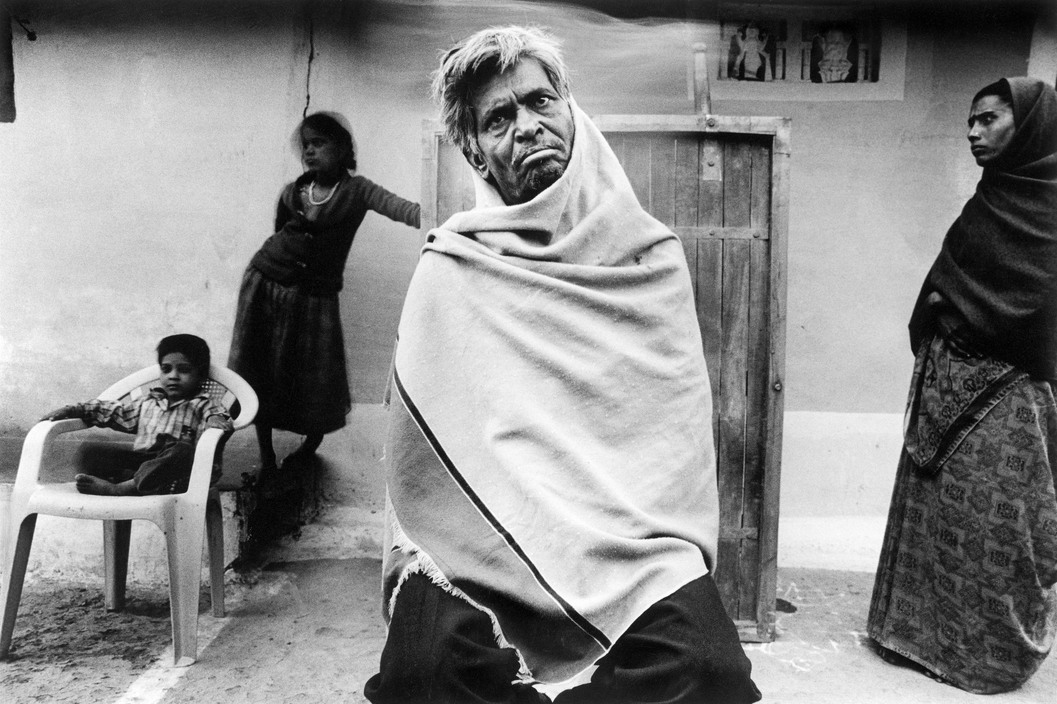 2. What do you think drew you to your preferred subjects in photography?
After moving to Bangalore, I bought a Canon A95 digital point and shoot camera. I loved Street Photography from day one because it's easily accessible and my point and shoot camera was enough for Street. I joined a Flicker Group called "Bangalore Weekend Shots." The group goes for shooting every weekend and the focus was more towards Street Photography. It was a great learning experience every weekend.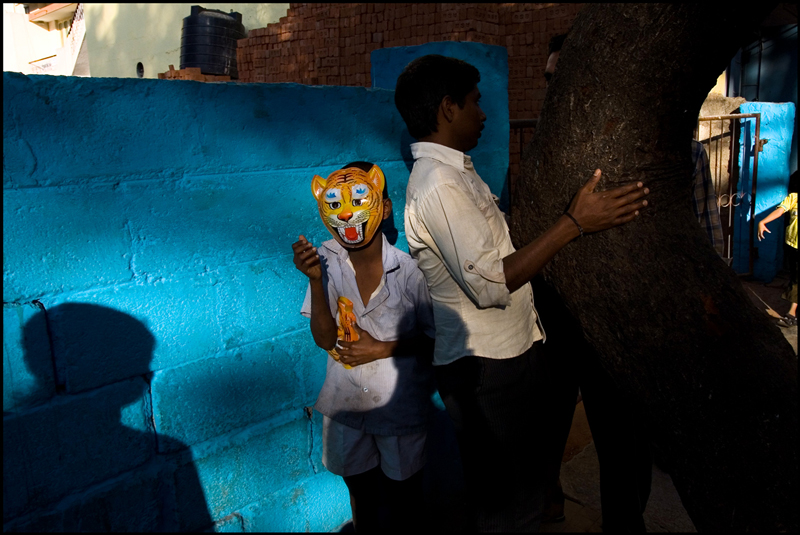 3. What tip would you have given yourself when first starting in photography?
Don't take pictures for Facebook likes. Take and share pictures that "you" like.
Present:
4. How would you describe your photographic style and what you look to capture?
"Color" and "playing with light and shadow" was part of my photographic style for a long time. I played with layers too; however I think layers are overdone now. I am trying to change my style lately. And now I look for simple composition and try to capture emotion more. Also, I stopped roaming aimlessly in the street like I used to do before. I started working on small projects and focusing more on the assignments. I think I miss a few good pictures here and there this way, but it's ok with me.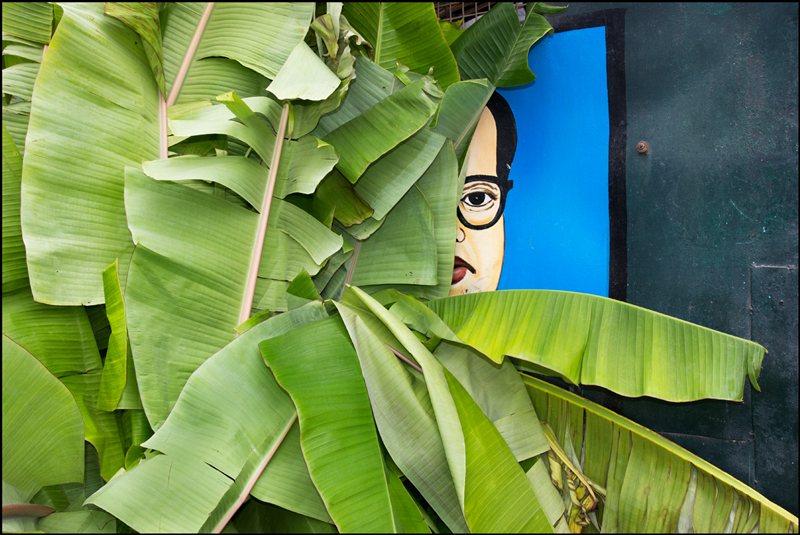 5. What is your preferred set-up (gear) when hitting the streets for photography?
Because of the shutter lag on my earlier point and shoot camera, I moved to DSLR. Currently, I have a cropped Canon 60D which I use with a Tamron 17-50mm lens. The lens is always stuck at the 17mm end (24mm equivalent). I don't remember ever using the zoom feature of my lens.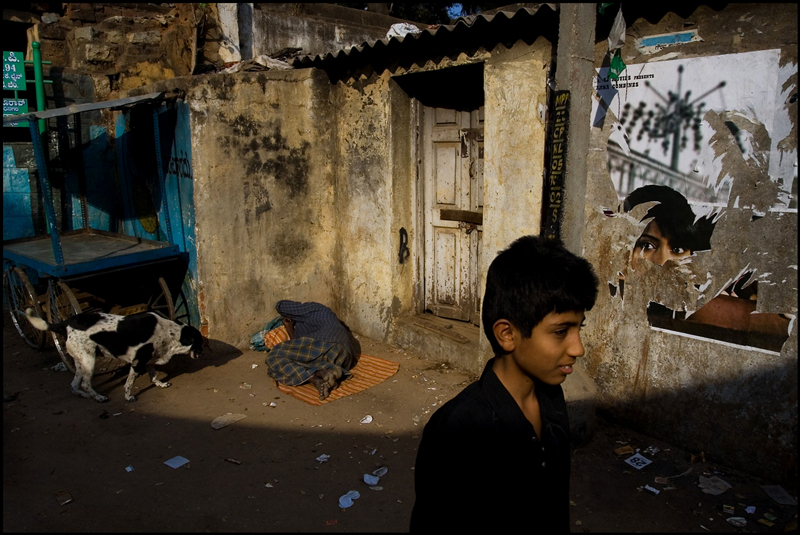 6. Describe how you approach Street Photography?
One good picture a day is more than enough for me. If I find a nice place with people busy in some activity, I will stay there for hours and keep shooting. Initially, people will notice me and I'll reply with a smile. After the first 10-15 minutes, they start ignoring me and I become invisible. I wait for the right moment to hit the shutter and then I wait further to get an even better moment.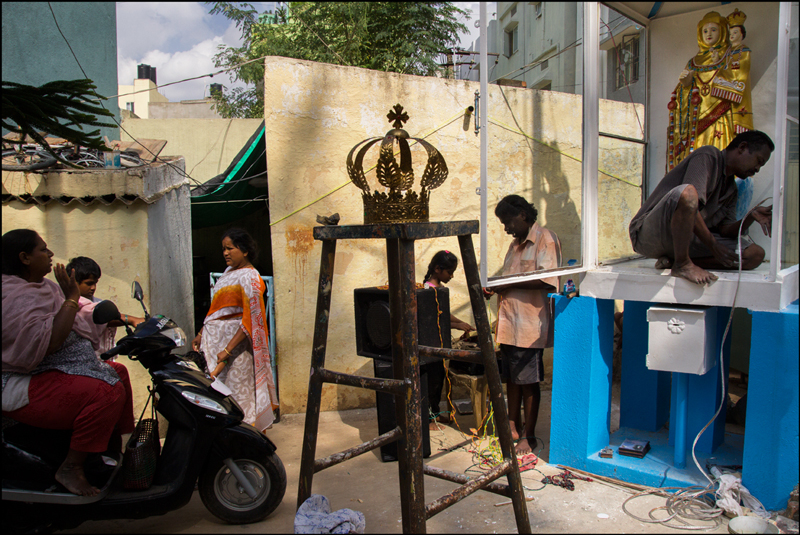 7. What does photography mean to you?
I don't think I am too serious about Photography yet, at least not like my friends from the collectives I am part of. It started as a replacement for my paintings and became a stress buster from my Monday to Friday job. However my weekends are completely dedicated to photography and I think I am learning more and more every day; and it's became something that I can't live without anymore.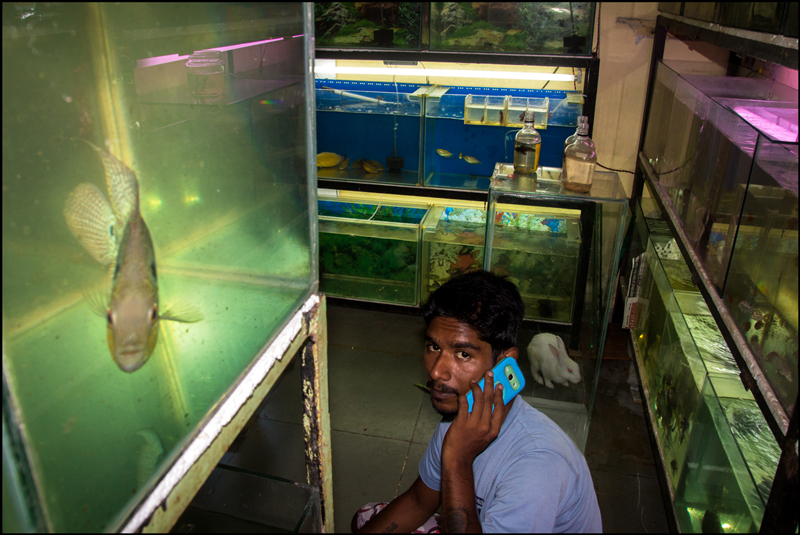 8. When you're looking at a photo, what makes a photo good, or even great?
I sense a picture is great when it makes me jealous ;) Unexplainable pictures that raise more questions than answers, or something unique captured out of a mundane situation, or a picture that has great emotion makes me jealous.
Not So Serious Questions:
9. You get one superpower for photography, what would it be and why? (You can't choose invisibility!)
If I could take pictures by just blinking my eyes, I could capture all those moments which I missed, or where I didn't carry my camera. Or it might be a personal moment that's too worthy to thrust aside by concentrating on camera gear, but worth a million to just blink and save forever.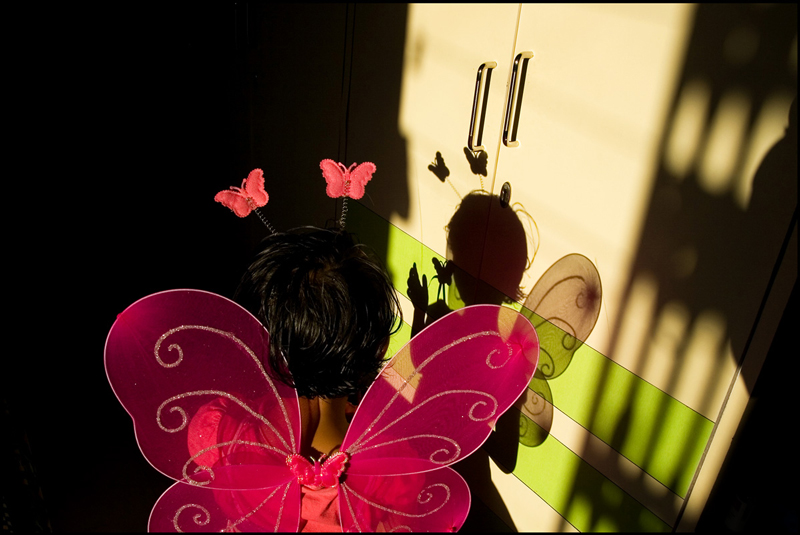 10. You also get 3 photography related wishes, what are they?
My dreams are not really big. If I could photograph throughout the year, traveling all over the world without worrying about money, and a publisher who would publish those pictures in a book.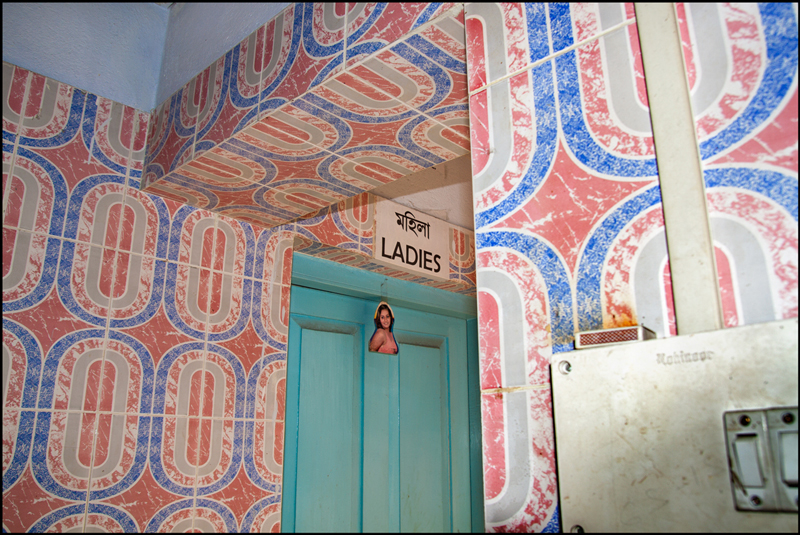 Speed Rounds (Give the first answers that come to mind)
This or That:
11. Content or Form?
Content is king.
12. Instincts or Planned?
Instincts.
13. Shoot Alone or With Others?
Alone.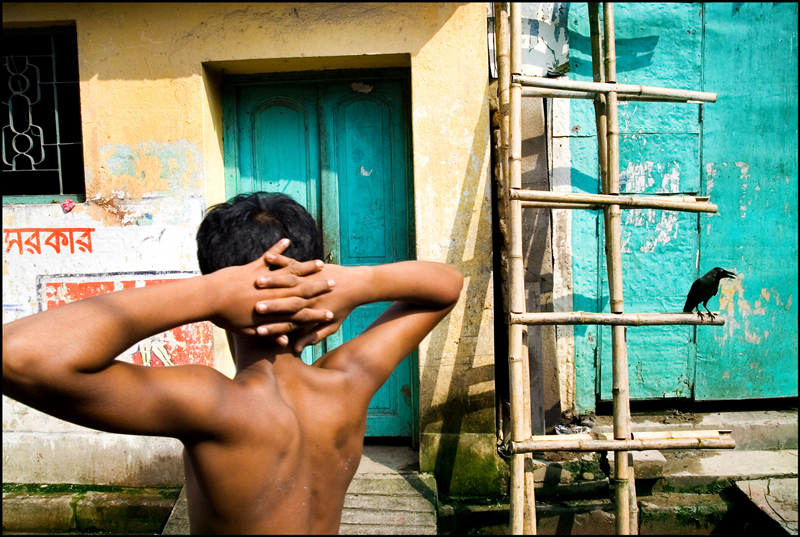 Name 3:
14. Influential Photographers
Raghubir Singh, Alex Webb, and Constantine Manos.
15. Favorite Cameras All-Time
Only my current one, Canon 60D.
16. Favorite Cities for Street Photography
Bangalore, Kolkata and Mahabalipuram.
Bangalore: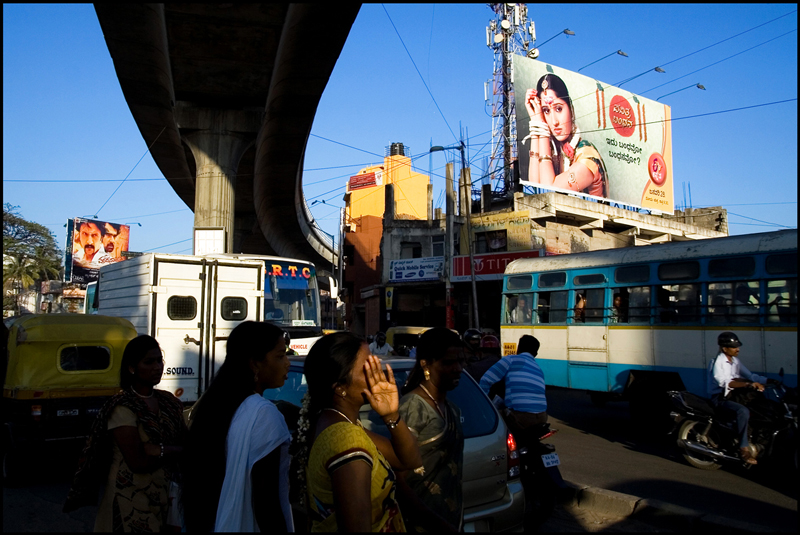 Kolkata: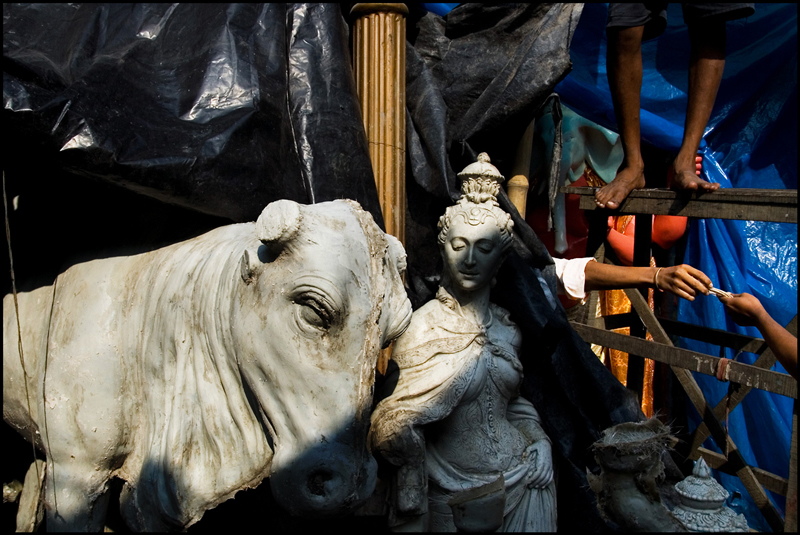 Mahabalipuram: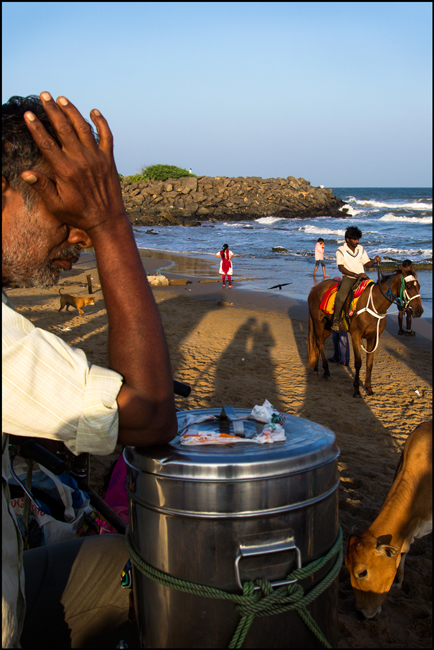 Your City:
17. Where do you like to photograph most in your city, Bangalore, and why?
It must be the Pete Area. "Pete" means market and Pete area in Bangalore is a large area with many markets in every alley. People are active and doing something, and mostly not busy with their cellphone.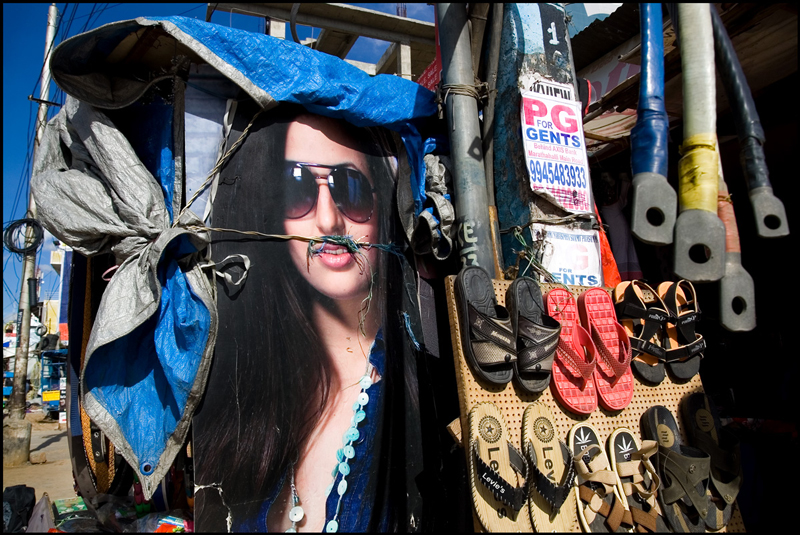 18. In my experience, being a foreigner in India comes with always being the center of attention. All eyes are on me already, but carrying a camera increases this curiosity even more.
So tell me, what is it like for you as a local when you're out taking photographs? Is the curiosity still there or do people tend to not pay you much attention?
The curiosity is still there, but definitely not to the same level when they see a foreigner carrying a camera. Sometimes being local creates problems because people become doubtful about my intention and ask not to take any pictures. However, being respectful and polite to the subject, I've never faced any issue on the street, apart from a couple of occurrences which are mostly related to religious places.
Behind a photo:
19. Pick a photo of yours that you remember capturing and share any memories you have attached to it.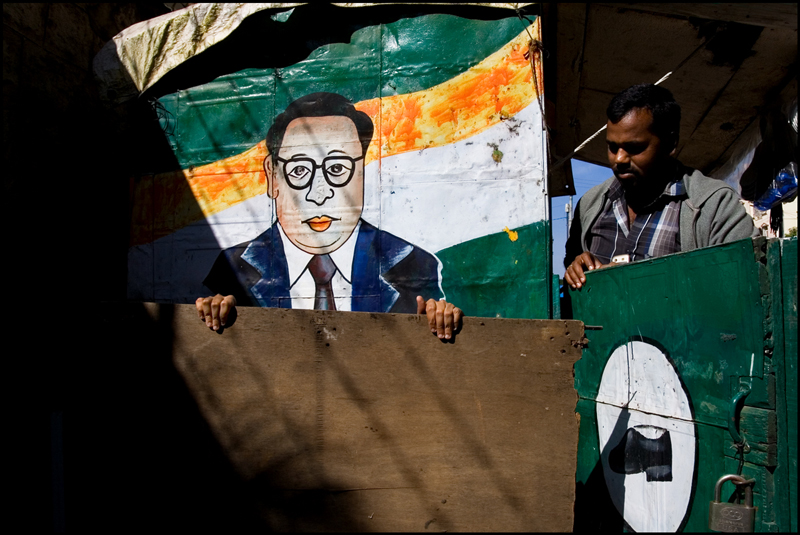 It's very common to see pictures of Dr. B R Ambedkar in cobbler shops around India. The owner of this shop and his friend were doing some repair work. Initially, I took a few photos of them working in the scene and suddenly his friend sat down behind that plywood and I saw Ambedkar-ji alive and looking straight at me. All I had to do was click the shutter.
The Final Question:
20. You have only 3 photos left on your last roll of film.
In the first direction, you see children playing at the playground.
In the second direction, you see a group of women in fancy dresses at the bus stop.
In the third direction, you see a group of businessmen smoking cigars outside a bar.
And in the last direction, you see a political rally.
The light is perfect at all 4 locations. What do you do?
I would rush towards the bar and expose all 3 pictures by shooting those businessmen because it's a rare opportunity, you don't see businessmen smoking cigars outside a bar in India.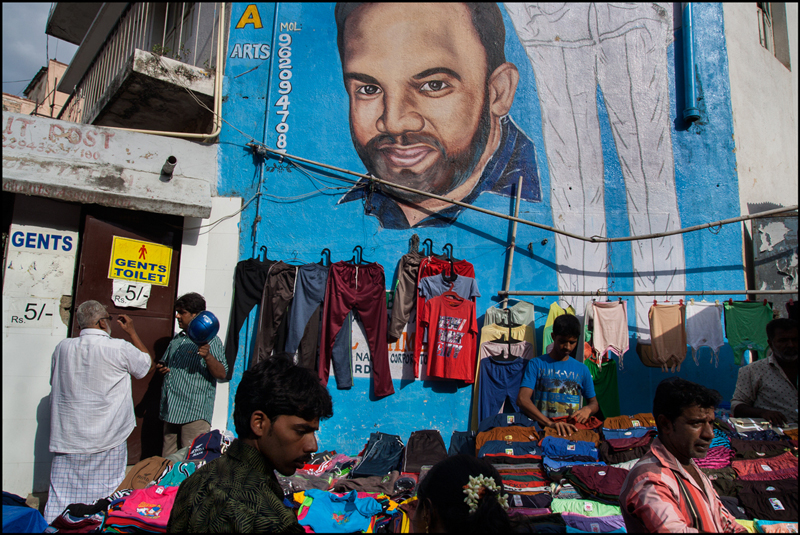 Another big thank you to Arindam for the Interview, and for anyone who would like to see more of his work, check the links below!