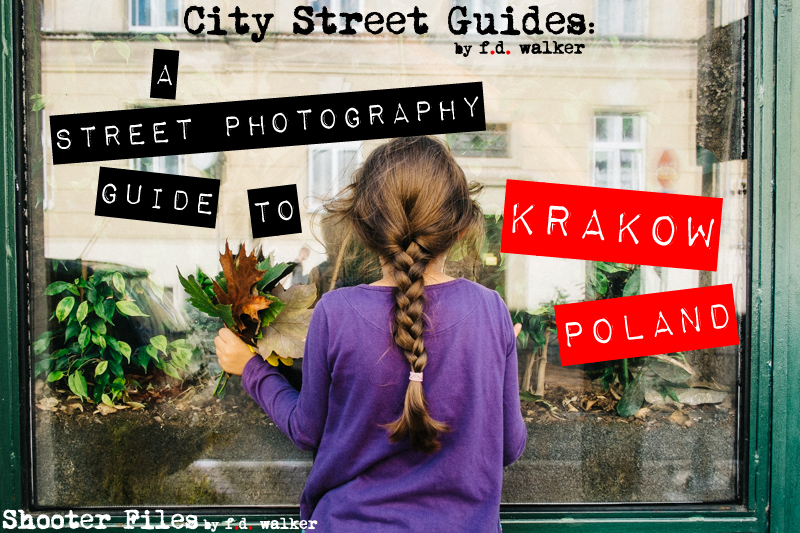 *A series of guides on shooting Street Photography in cities around the world. Find the best spots to shoot, things to capture, safety concerns, street tips, and more for cities around the world. I have personally researched, explored and shot Street Photography in every city that I create a guide for. So you can be ready to capture the streets as soon as you step outside with your camera!
Kraków
Overview:
Kraków is one of Poland's oldest cities and has been considered its cultural capital for centuries. It's filled with medieval architecture, universities, art, culture, and plenty to see. This, along with its history, make it the top destination in Poland for many people. It's also known for its large medieval Old Town, one of the most preserved and interesting medieval quarters you'll find anywhere.
Krakow's center can be divided into two main sections with the Old Town and Kazimierz (Jewish Quarter). While this is a heavily touristic area where most visitors spend all their time, it's also the area the city, including locals, is centered around. So it's still worth plenty of your time for Street Photography, and is likely where you'll be staying, as rooming options are heavily concentrated here.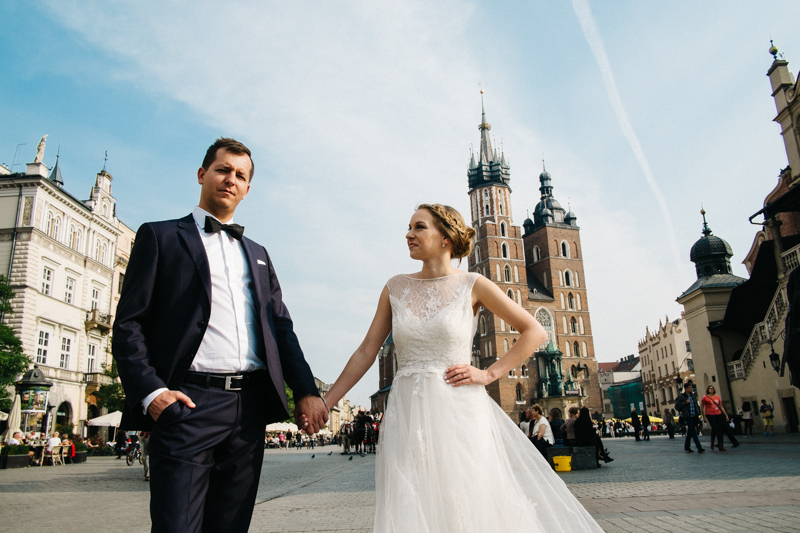 Kraków's medieval feeling and environment is like none other, while Kazimierz is the most preserved Jewish Quarter around. Once outside of the center, Kraków becomes a different city worth checking out too if you have the opportunity. So here's a Street Photography guide so you can be ready to capture what Kraków has to offer before you even arrive.
Map:
Rynek Glówny (Market Square)
Kazimierz (Jewish Quarter)
Planty Park
Wisla Boulevards
Podgórze (Old Jewish Ghetto)
Top 5 Street Spots:
1. Rynek Glówny (Market Square)
Rynek Glówny is not only the main square in Kraków, it's the largest medieval town square in Europe. While many European cities have a popular main square where everyone gathers, this is even more true in Kraków.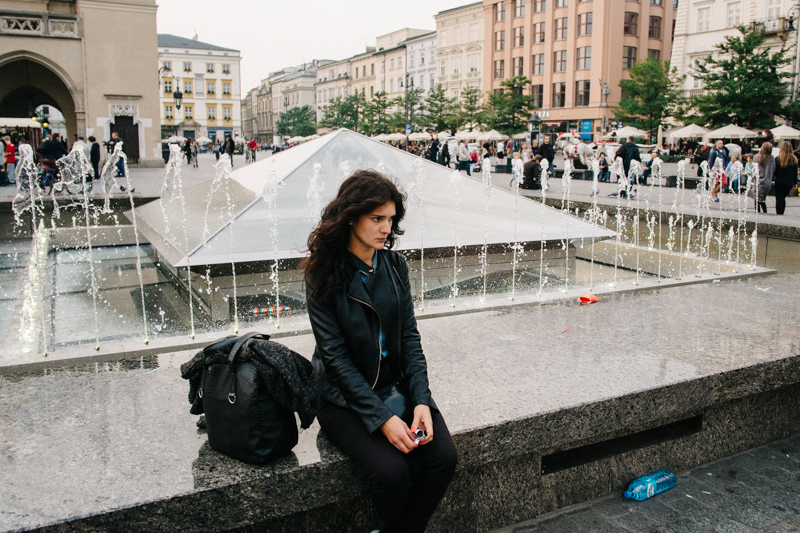 The square is 40,000 square meters and filled with cafes, churches, food stands, merchants, street performers, horse & carriage rides, and plenty of people. There's also Cloth Hall, the world's first shopping mall, in the middle of the square where merchants still sell goods. 
It is very touristy here, but there's just so much always going on that it's still a good place to walk around with your camera. Everything gravitates towards this square so it's always the most active place in the city. It's also a good starting and ending spot for a day shooting the streets.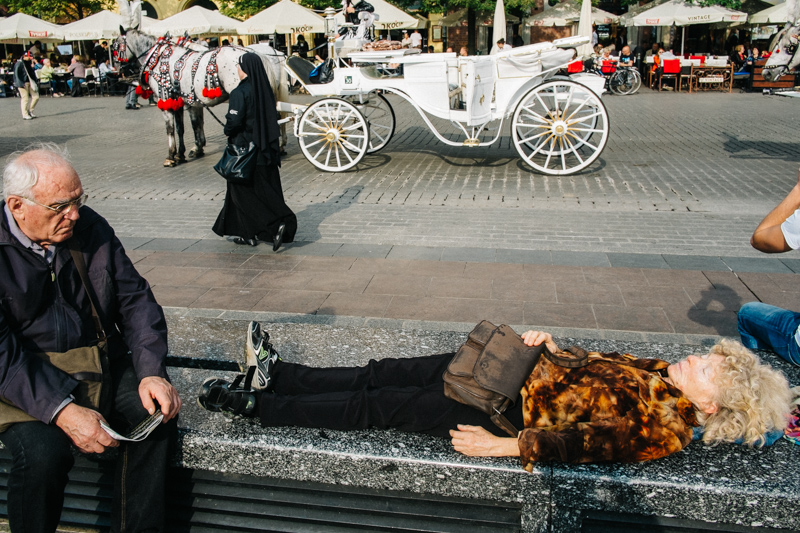 2. Kazimierz (Jewish Quarter)
Just southeast of the Old Town is the district of Kazimierz, also known as the Jewish district. Before World War II, it was the center of Jewish life in Kraków for over 500 years. 
Maybe nowhere in Europe has Jewish history been preserved more than here. With its number of synagogues and Jewish cemeteries, there's a feeling of pre-war Jewish culture that you can't feel elsewhere.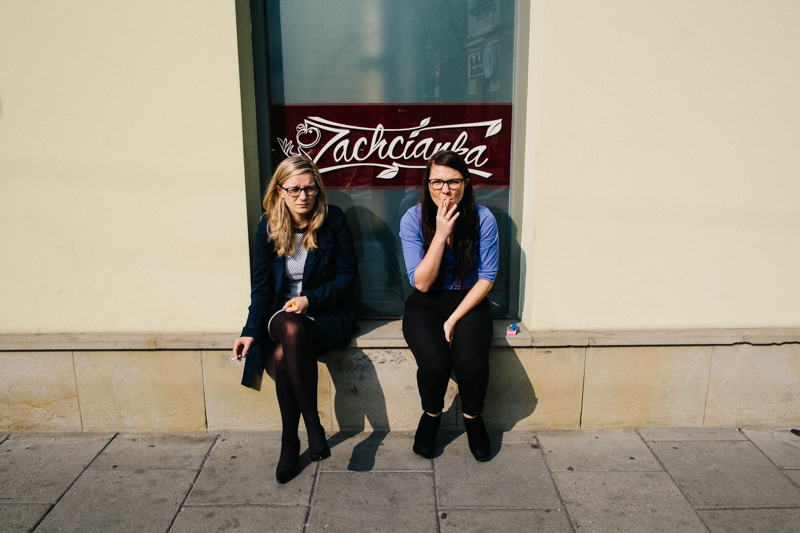 It has also become the biggest tourist draw after the Old Town. Cafes and bars line the streets, as it's become a top area for nightlife too. But with how preserved this jewish district is, it can give some interesting scenery to capture, along with all the people who walk the neighborhood. 
Plac Nowy, the jewish flea market, is also located here and can be worth a stop with your camera.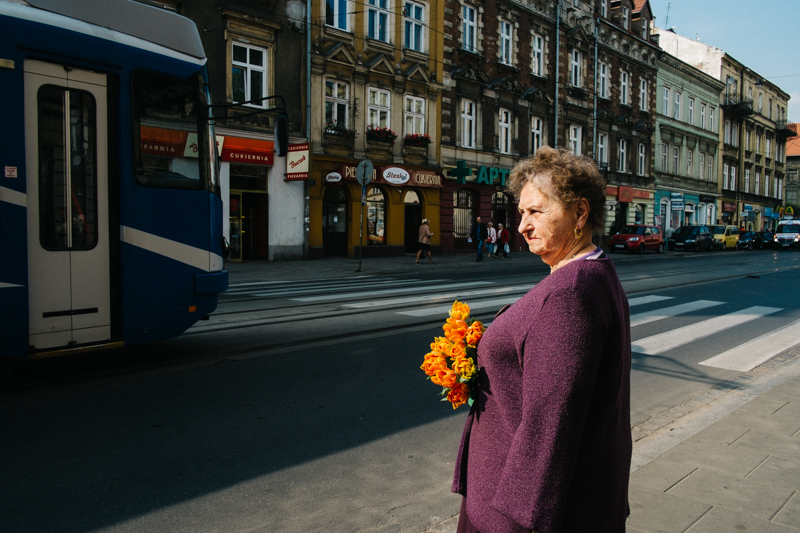 3. Planty Park
Planty Park completely encircles the Old Town. There's good reason for this, as the park sits where the medieval city's walls once protected it. Those walls have since been taken down, but a nice, green park has filled its place.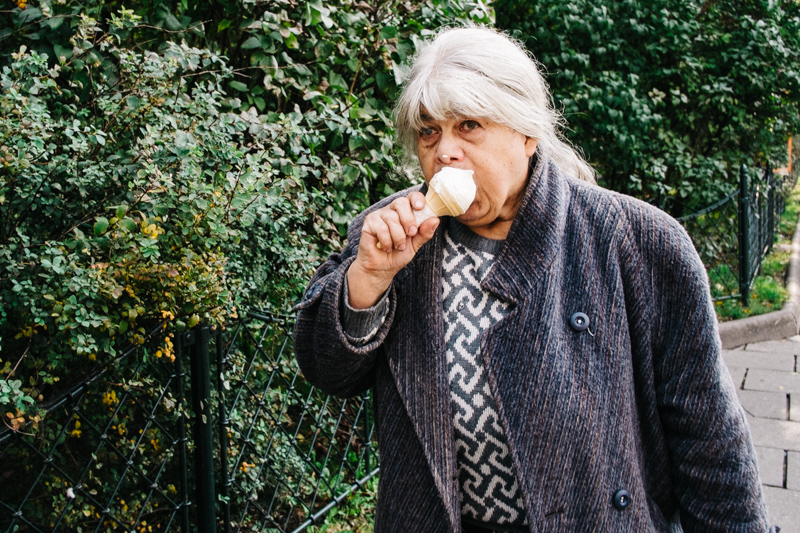 The park is always nearby and you'll of course pass through it when you decide to go outside the Old Town. There's a mix of people walking along, going about their day, or using it as a park for some relaxation.
4. Wisla Boulevards
The Wisla Boulevards go along both sides of the Wisla River. They are perfect for a stroll along the river walk or a picnic on the hillside grass. So they attract plenty of people who come to enjoy the calm, scenic atmosphere. Since it's a nice spot to escape the city, within the city, it attracts plenty of locals, compared to the nearby tourist attractions.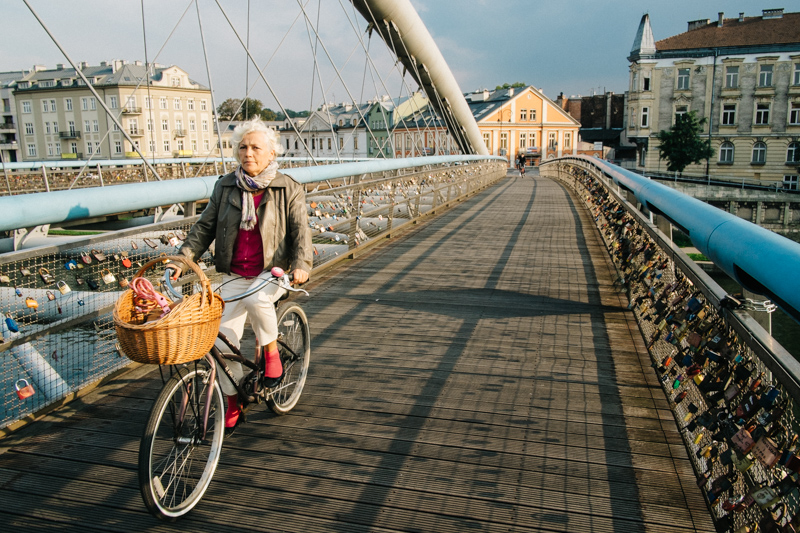 It's lined with a sidewalk, grass, parks, and a few boat restaurants. The riverfront is a good place to capture a different vibe than the more touristy areas. During the warmer months, it can get very busy here, especially along the northeast curve near the castle.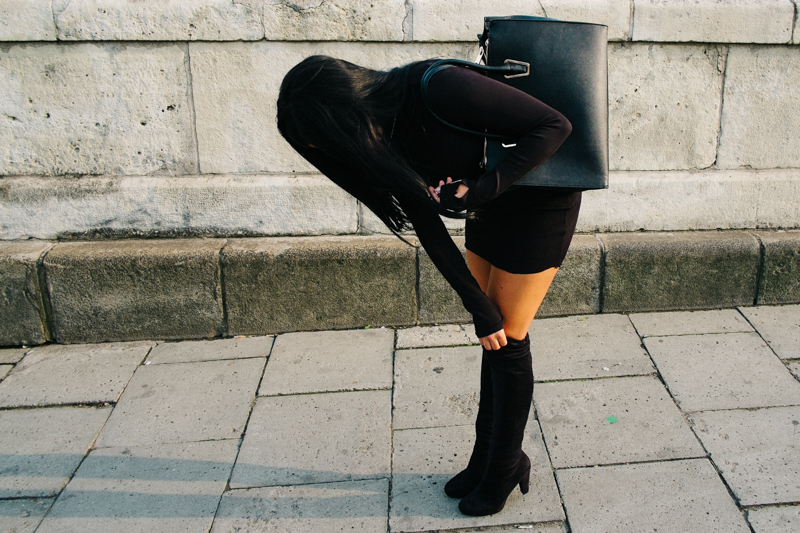 5. Podgórze (Old Jewish Ghetto)
While it doesn't get nearly as much attention, the Kraków Jewish Ghetto was actually established in the Podgórze district and not, as often believed, in the historic Jewish district of Kazimierz.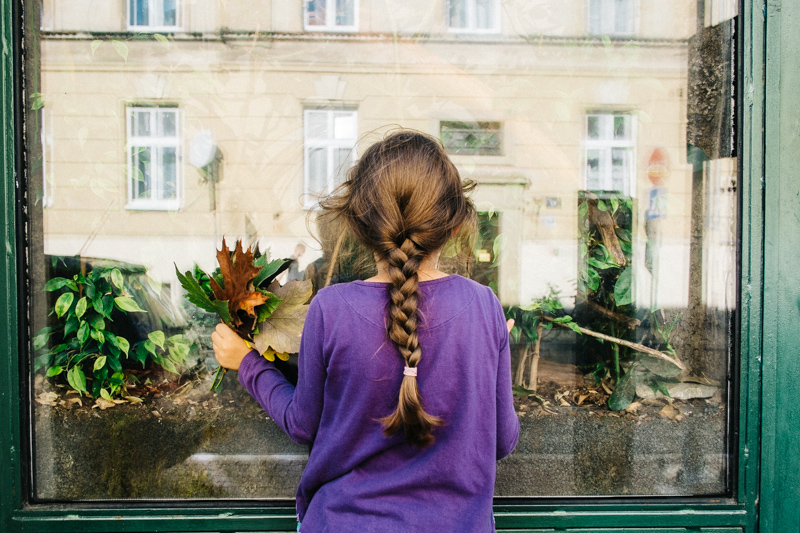 Schindler's factory, the inspiration for the movie Schindler's List, is located here. There's also the Museum of Contemporary art and a few other attractions so some tourists do venture over the river to get here, but it's nothing like Kazimierz and the Old Town. It gives a little more authentic and less polished feeling for walking around with your camera, while also showing the influence of jewish culture.
Sample Street Walk:
For a full day of Street Photography, covering some of the best spots, you can follow this sample street walk for Kraków:
Start at Rynek Glówny (1)
From there, explore the surrounding Old Town (1)
Then walk to outside of Old Town, while checking out Planty Park (3)
Continue walking south down to Kazimierz (2) and explore the area
From there, walk down to the river and along Wisla Boulevard (4)
Head east along the river (4) and walk across the bridge towards Podgórze (5)
Then walk back to the Old Town (1) and finish your day where you started, at Rynek Glówny (1)
3 Things to Capture in Kraków:
1. Square life
Kraków has one of the most unique and overwhelming squares around. There's so much always going on here that you have to spend some time walking around, finding out what you can capture.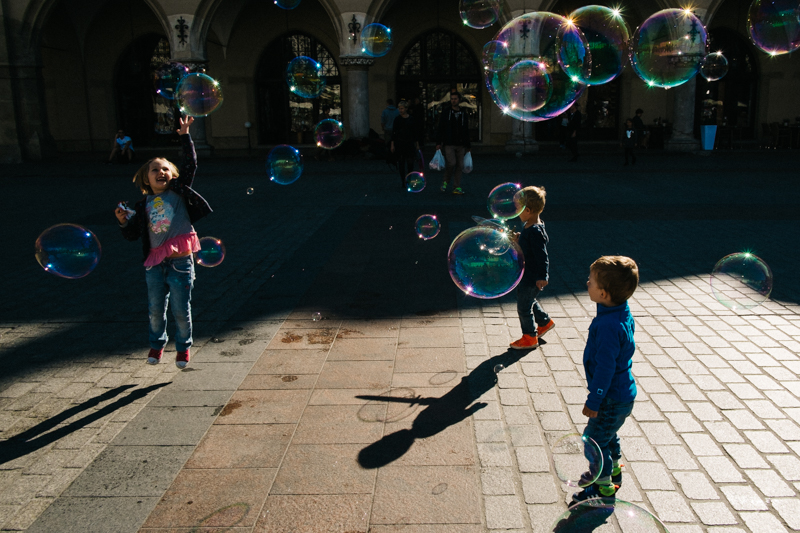 The massive size of the square gives you plenty of space to spend a good amount of time here too. It's like 4 squares joined into one.
2. Medieval feel
The medieval feel of Kraków is very charming and makes it a fun place to wander around with your camera.  The Old Town contains around six thousand historic sites, most of which give off that medieval feel where ever you walk. The variety of historic architecture includes Gothic, Renaissance, and Baroque. Walking down the cobblestone streets, you feel like you go back to a time of castles and cities enclosed by walls. With good light, you can bring this feeling to life within your Street Photography. 
3. Jewish Influence
Kraków has so much preserved history when it comes to its jewish culture and influence. Not only is it more preserved and prevalent here, but it's also a very important part of the city. Jewish synagogues, cemeteries, museums and even jewish festivals can all be found here.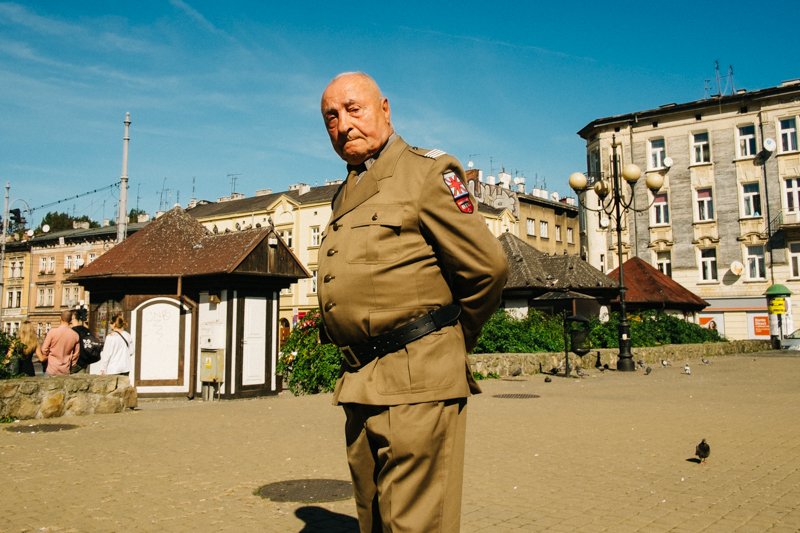 Before it was systematically destroyed during World War II, Kraków contained one of the largest and most significant Jewish communities in the world for over 500 years. Maybe nowhere in Europe has Jewish history been preserved more than here. With its number of synagogues and Jewish cemeteries, there's a feeling of pre-war Jewish culture that you can't feel or capture elsewhere. 
What To Do For a Street Photography Break?:
Grab a hot plate of Perogi or go down to the river and relax
The polish have a proud food culture and Perogi is their most well-known dish. It's basically a dumpling with a variety of fillings, from meat to cheese. Many countries in Eastern Europe have their version of a dumpling, but the Perogi is my favorite. You can find it anywhere in Kraków and it's usually pretty cheap, and filling.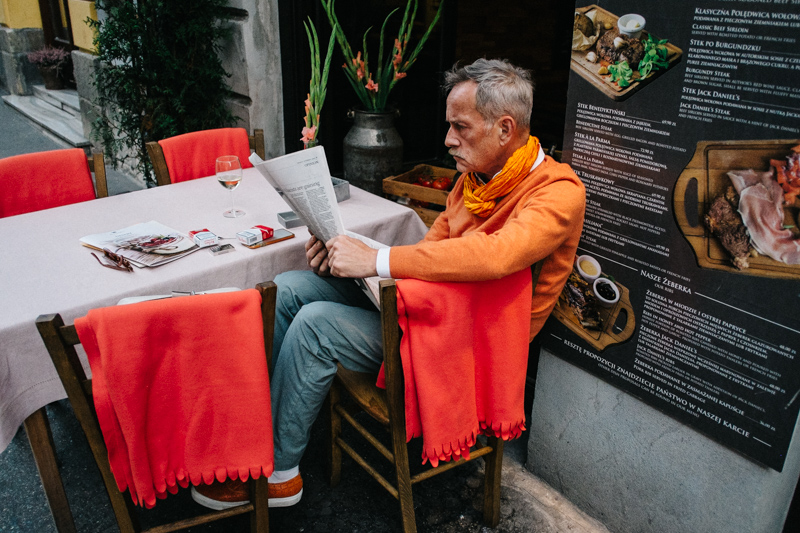 If you're overwhelmed with the tourism of Old Town, you can take a short walk to the Wisla River and relax on the grass while you people watch and enjoy the city views. If that break gives you some renewed energy, then take a walk across the river to explore the less touristic side of Kraków too.
Street Safety Score: 9
*As always, no place is completely safe! So when I talk about safety, I'm speaking in general comparison to other places. Always take precaution, be smart, observe your surroundings and trust your instincts anywhere you go!
As far as decent sized cities go, Kraków feels as safe as they come. The Old Town and Kazimierz are extremely safe, but if you venture outside of this bubble, Kraków keeps a similar feeling of safety. Kraków is kept fairly policed too compared to other European cities. Laws against jay walking and public alcohol consumption are strictly enforced here. As long you trust your instincts, most areas you wander should be fine.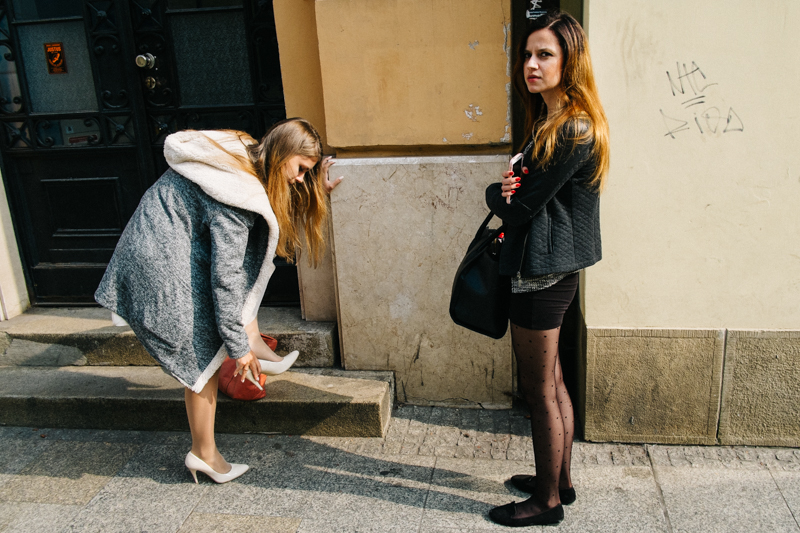 People's Reaction Score: 8
I find Eastern Europe more friendly to Street Photography than most areas in general, and Kraków fits right in with this experience. Not everyone welcomes having their photo taken, but I've never run into any problems or angry reactions. Polish people are pretty friendly in general, anyway, even if they don't understand why'd you ever want to take a photo of a stranger.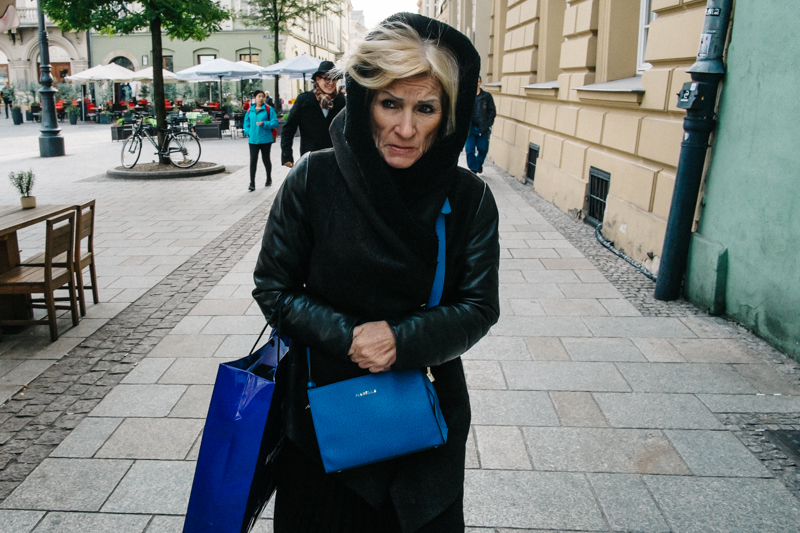 Street Tips:
Don't really need the metro
I rarely use any form of transportation in Kraków because it's not usually needed. The train station is located right by the Old Town, so from there it's mostly walking the rest of my days in the city.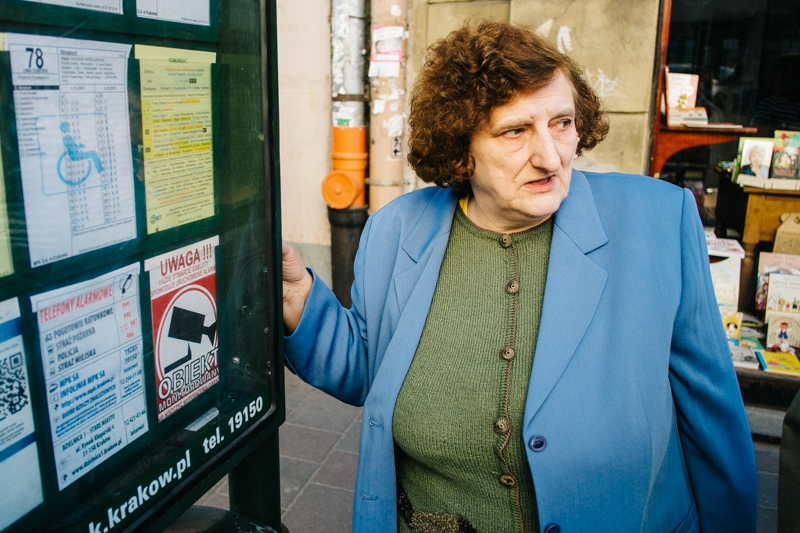 If you really want to get off the beaten path in Kraków, then you'll need transportation, but you should also have a local to help you, so you don't waste all of your time. Outside of the areas I've mentioned in this guide, areas with good street photo opportunities are somewhat spread out. So you can spend a lot of wasted time in between destinations if you're on foot or don't know the city.
Use the green belt of Planty Park as a guide to keep you from getting lost
Since the Old Town is surrounded by a green belt and has the main square in the middle, it's easy to find your way around. All you have to do is find the green belt of Planty Park and you'll basically know how to get to where you need. See the green belt, go inside it, walk towards the center, and you should easily find the Main Square, or most places you need to go.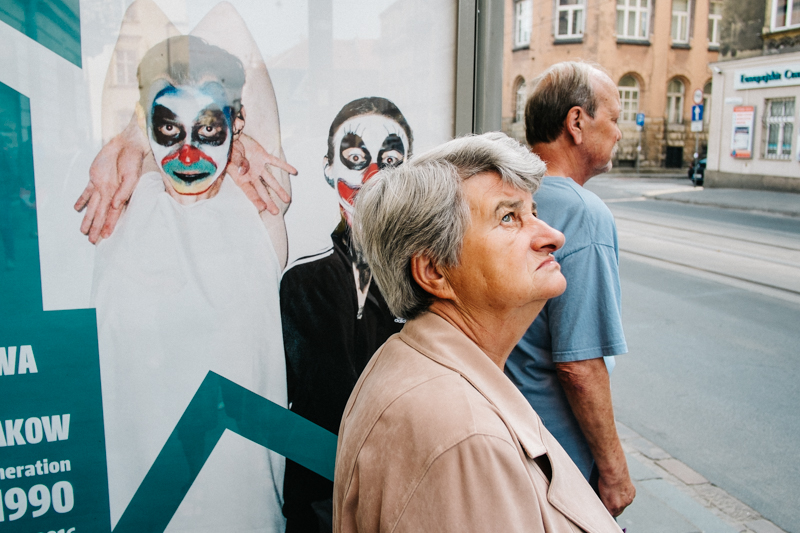 No Street Drinking in Poland
I know some people like having a cold beer during a day of Street Photography, especially when visiting a new city. Most countries, especially in Europe, allow you to walk around the streets with a beer, but Poland is an exception. So don't make the mistake of forgetting this because Kraków has police everywhere watching for it, especially around the more touristy areas. Stop at a street cafe or bar instead.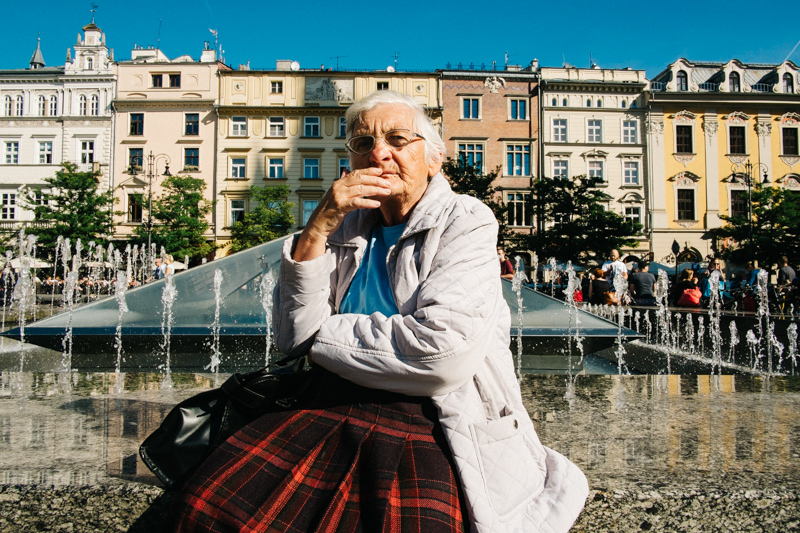 Inspiration:
For some more inspiration, you can check out un-posed, a collective of street photographers from Poland. You can also check out 33 of my photos taken in Kraków and look through some old black & white photography taken in Kraków.
Conclusion:
If old towns, history and ancient medieval architecture is your type of scenery, then visiting Kraków should definitely be on your list. There's plenty of life, culture and activity to document with your camera too. I hope this guide can help you photograph and explore this ancient medieval city. So grab your camera and capture all Kraków has to offer for Street Photography, and more!
If you still have any questions about shooting in Kraków, feel free to comment below or email me!
(I want to make these guides as valuable as possible for all of you so add any ideas on improvements, including addition requests, in the comment section!)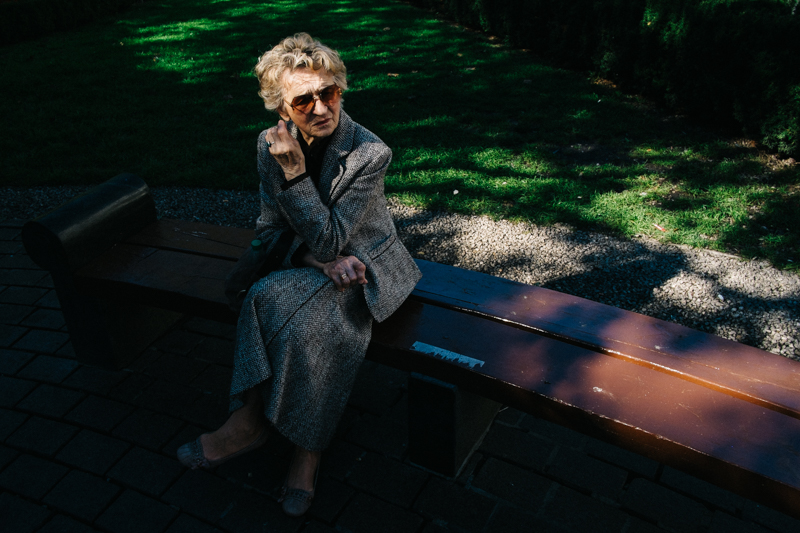 (A New Guide Posted Every Other Wednesday)