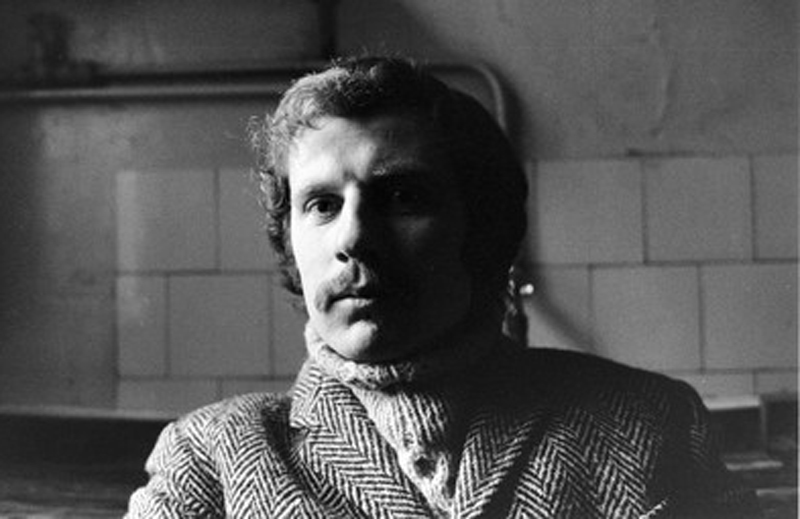 * "Master Profiles" is a series profiling all the great photographers of uncontrolled life. Unlike the rest of the blog, I'm doing these in a straight profile format to make it easy for quick access to facts, quotes and knowledge on all the masters. I'll also group them together here every time I add a new one.
Profile:
Tony Ray-Jones (1941-1972)
English photographer whose photographic career only spanned one decade, but changed British photography forever.
Background:
Born: June 7, 1941 in Wells, United Kingdom
Tony Ray-Jones was born in Wells, United Kingdom. His father was a painter and etcher, but died when Tony was only 8 months old. So his mother, a physiotherapist, had to move the family around during much of his childhood. Tony studied at the London School of Printing, where he focused on graphic design. Partly due to photographs he took in north Africa from a taxi window, he was accepted to the Yale University School of Art on scholarship. Before he even graduated, he was working assignments for magazines, like Saturday Evening Post and Car and Driver.
He also spent time in Manhattan studying under the legendary Condé Nast art director Alexey Brodovitch at the studio of Richard Avedon. Here, he met other up and coming New York street photographers, including fellow student Joel Meyerowitz and Garry Winogrand. In 1965, a year after graduating from Yale, he moved back to Britain. 
He had gained a more unique perspective on documentary work from shooting in New York and wanted to focus on creativity in photography, which he felt was severely lacking in Britain at the time. So he decided to work on a project documenting the English culture. He described his goal:
My aim is to communicate something of the spirit and the mentality of the English, their habits and their way of life, the ironies that exist in the way they do things, partly through their traditions and partly through the nature of their environment and their mentality. For me there is something very special about the English 'way of life' and I wish to record it from my particular point of view before it becomes Americanized and disappears.
Many of his photos were taken at festivals and other leisure activities, while adding his own style of humor and complex compositions.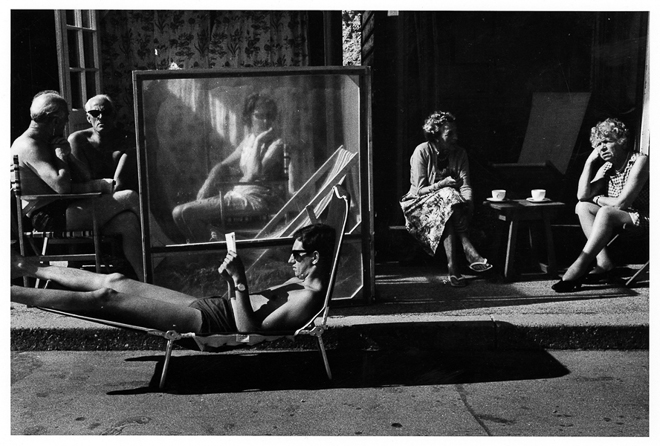 In January 1971, he returned to the United States to teach at the San Francisco Art Institute, as a way to legally stay, while working on different photo assignments. Towards the end of 1971, he started to feel weaker and months later was diagnosed with leukaemia. He returned to Britain on March 10 1972 to gain cheaper treatment, but passed away 3 days later. He was only 30 years old.
His project on English culture wasn't finished yet when he passed, but was published in 1974, titled A Day Off: An English Journal. It has since gained much critical acclaim, along with his archive, which was prolific for 10 short years, that can be seen in museums across the world.
Tony defined a new way at looking at his own society. He interjected humor, irony and nostalgia into his photography, something that was really done in documentary work at the time. This new point of view became extremely influential on the development of British documentary art photography.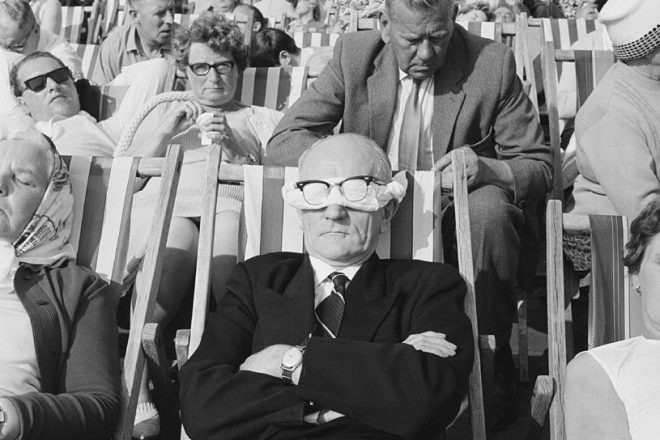 At his passing, critic Sean O'Hagan said "in his short life, he helped create a way of seeing that has shaped several generations of British photography."
Style:
Social documentation 
Complex compositions with multiple layers/subjects
Surreal humor
Anthropological
British nostalgia
Gear:
Camera:  Leica M     Lens: 35mm summicron
Tony Ray-Jones purchased a Leica M rangefinder when he started shooting around New York City with Joel Meyerowitz and Garry Winogrand. A Leica 35mm summicron was his most used lens during his career, but he did experiment with 50mm and some wider angle lenses too.
Quotes:
"Photography can be a mirror and reflect life as it is, but I also think it is possible to walk, like Alice, through a looking glass and find another kind of world with the camera."

"I'm concerned with pushing images to the edge of sanity."

"Photography for me is an exciting and personal way of reacting to and commenting on one's environment and I feel that it is perhaps a great pity that more people don't consider it as a medium of self-expression instead of selling themselves to the commercial world of journalism and advertising."
Fun Fact:
Tony Ray-Jones helped transform British photography, particularly influencing a young Martin Parr. The humor and satire used to document British society that Parr is so famous for today shows many parallels to Tony's work before him. 
This influence and parallel was actually showcased in a survey of pictures titled "Only in England." The show included 60 photos taken by Ray-Jones in England between 1966 and 1969, along with 57 taken by Martin Parr (all in black and white). Parr chose the most "Parr-like" photos from Ray-Jones' collection to show just how much influence they had on him when looking at them all side by side.
Friends:
Joel Meyerowitz and Garry Winogrand
Recommended Reading:
American Colour 1962-1965
A day off: 120 photographs
Tony Ray-Jones: A Retrospective View
Day Off: An English Journal
Highlighted Work:


It would be hard to find a more prolific and influential photographer whose work only spanned a decade. Unfortunately, we never got to see just how much more Tony Ray-Jones could have contributed to the photographic world. Tell me what you all think about his work in the comments below! Do you have any favorite shots? Does his work impact you as much as others?