Another Street Hunt Episode
StreetHunters.net is one of the best Street Photography websites out there and one of the most unique things to come from the site are their Street Hunt Episodes. In these episodes, co-founder Spyros Papaspyropoulos produces a filmed Street Photography walk in cities around the world. 
I was involved in their last episode in Istanbul, Turkey, where I'm currently based. You can check out more on that here and watch the episode too. It was such a great experience that Spyros asked me to be involved in their next episode in Rome, Italy. So I made a short detour to Rome during my Eastern Europe trip to make sure it happened. 
Photo Bomb #1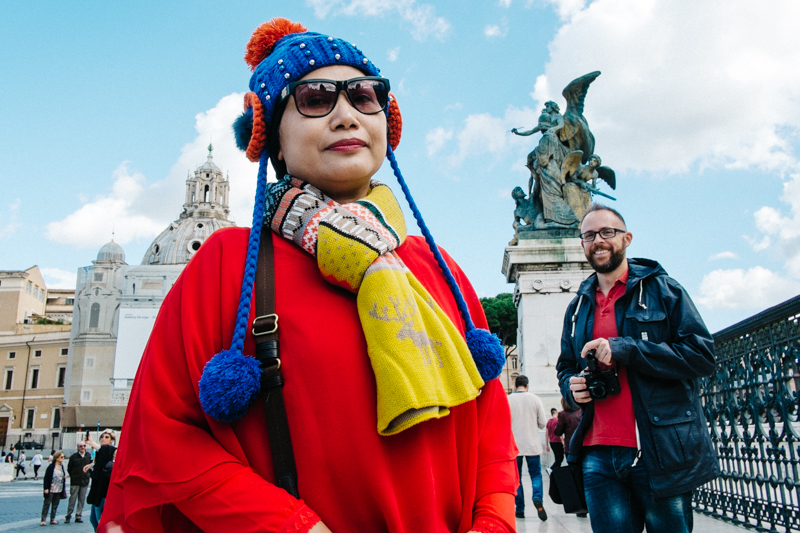 Spyros and I have also become good friends over the last few months. We both love Street Photography, beer and know how to have fun so it's always a great time when we get together. And for this episode in Rome, he was coming with Digby Fullam, an English photographer who also works on StreetHunters.net. He's another great guy that I'd met before when I visited Rethymno, Greece, where he currently lives, so I knew Rome would be a blast with us together.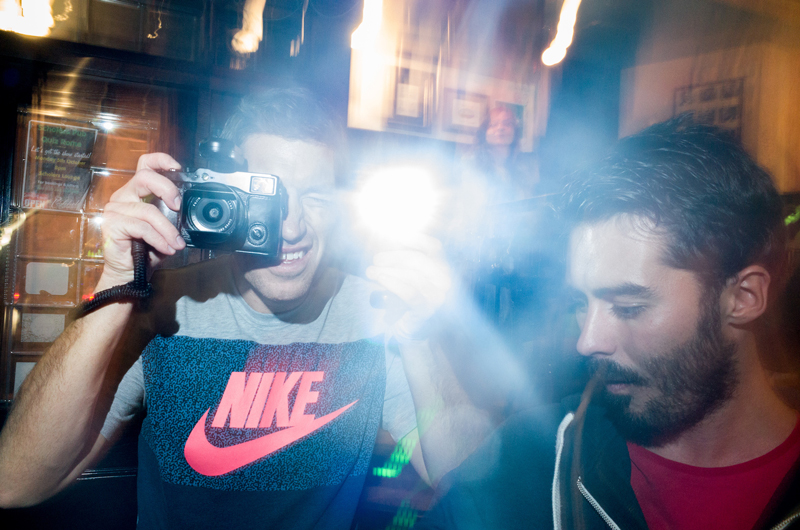 Spyros also had a local photographer friend, Marcello Perino, in Rome to show us all the best places to go, which he did and more. Marcello was the best host and guide you could ask for. Not only did he make sure to show us many of the best spots for capturing life in and around Rome, but he also made sure we enjoyed all the best non-photography related things Rome has to offer. Like the best pizza in town, the best espresso around, the best porchetta in the mountains and most importantly, where to go for a great pint (or more).
Photo Bomb #2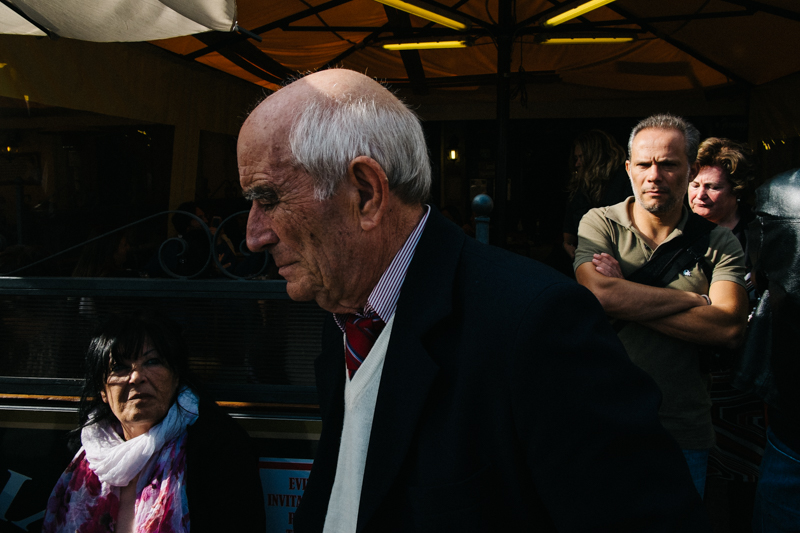 Scouting Rome
The day before the shoot, with the help of Marcello, we all scouted some streets and spots that might be good for the Street Hunt. We checked out the market at Campo de Fiori, a few squares, including Piazza Navona and Piazza Venezia, and then of course Via dei Fori Imperiali, a street that runs in-between ancient ruins on the way to the Colosseum. 
During the day, Marcello also took us to have one of the best espressos I've ever had at Sant'Eustachio Il Caffè. The tiny café has not only been around for over 70 years, but is also well known for having the best coffee in Rome. We grabbed some quick slices of pizza too at a little place called Pinsere e parole. They have a variety of slices to choose from with some very unique topping combinations. It was amazing.
The Street Hunt
On the day of shooting the episode, we focused around Piazza Venezia, Piazza San Pietro, Piazza Venezia, Via dei Fori Imperiali, and the Colosseum, but we did cover some other areas along the way too. It was a great day of shooting and I'd definitely recommend watching the episode below and checking out Spyros' recaps on StreetHunters.net!
Watch the Episode
Read the Recaps
Some Personal Photos from the Hunt
At the end of the day, Digby showed me how the Fuji X-Pro has a very cool double exposure feature. When you select this, it overlays your shots into a double exposure filmic effect. It's pretty fun to play around with if you ever get the chance.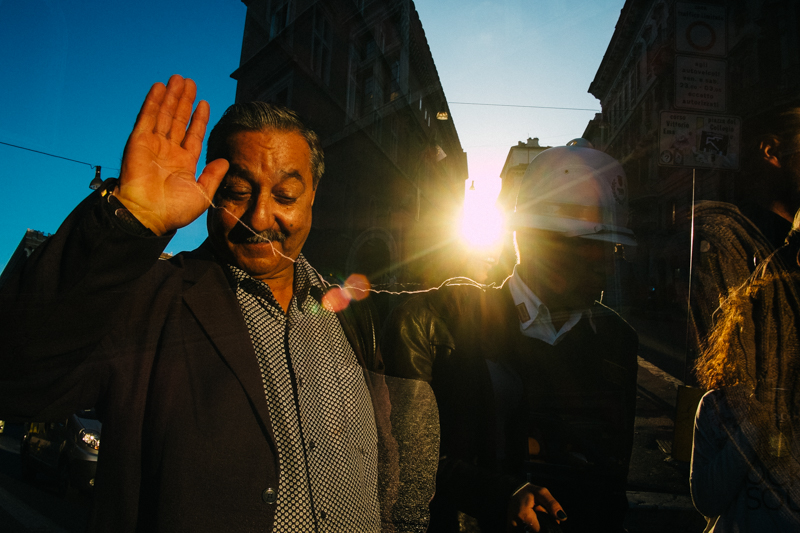 And I'm such a nice guy that sometimes I even take time out from my Street Photography focus to make photos for the people… :) For example, this girl in Piazza Venezia who wanted to pose for the camera:

Non-Street Photography Activities
Like I said at the start, Marcello made sure we experienced Rome as much as possible during our short stay. When we weren't shooting the streets, we were enjoying some of the best food I've had in a while, which was a nice change of pace from way too many gyros during my last month traveling in Europe.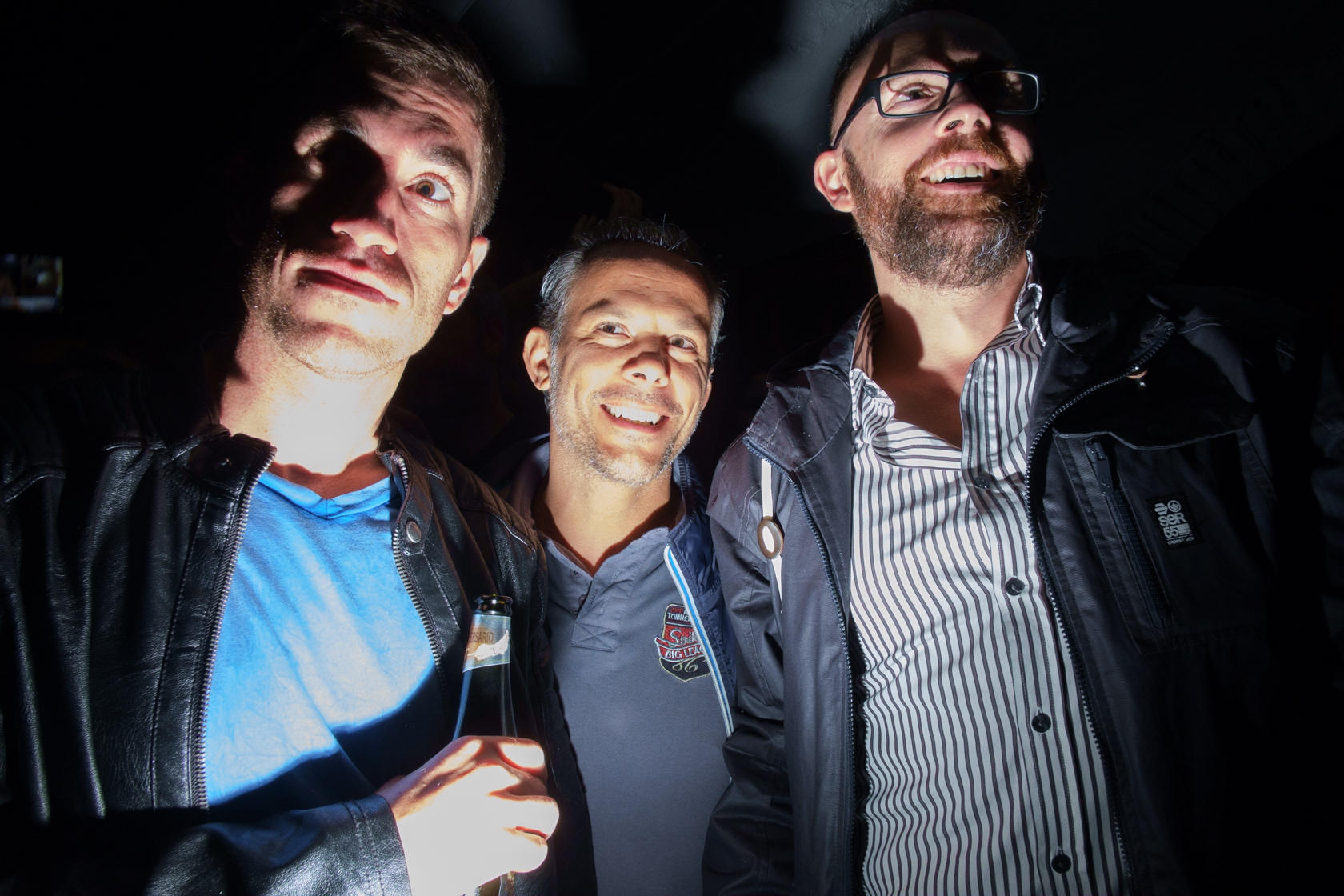 Marcello also took us to some nice pubs around Rome, including one that had some surprisingly good live music. A bad named 3chevedonoilre put on a show with so much energy and entertainment, it was impossible not to watch.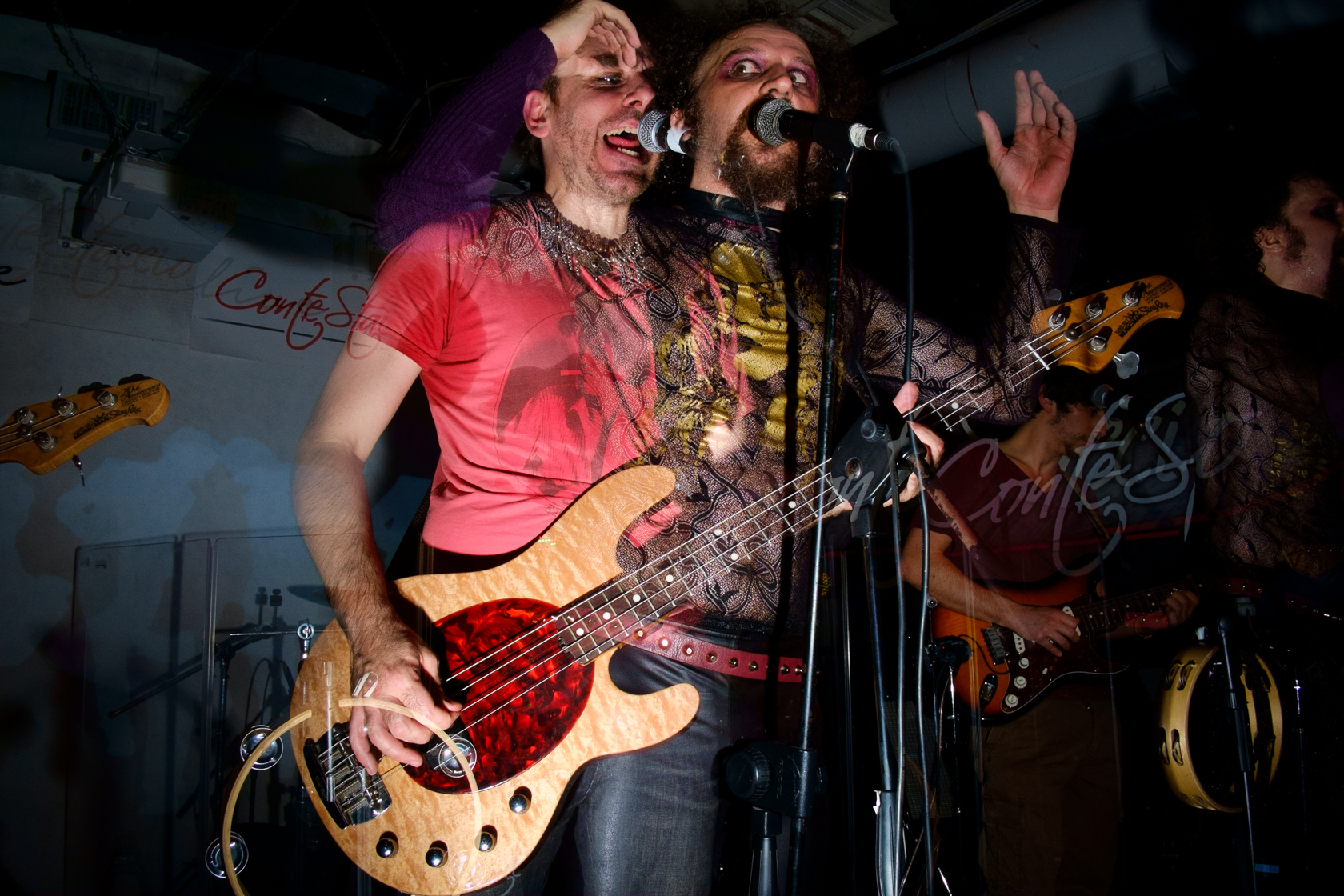 Marcello even took us outside of Rome to a town in the mountains called Ariccia. We went on a Sunday and it was clear that Ariccia is a popular day trip for Romans to escape the city. Not only is it famous for its porchetta, which we definitely enjoyed, but it also has some amazing views. 
It was an amazing few days with plenty of great memories in Rome for the Street Hunt episode. Soon I'll put up a couple of my series posts on Rome and Street Photography in general, including some of the best shots I captured during the rest of my time there. For now, though, make sure you check out that Street Hunt #17 episode!