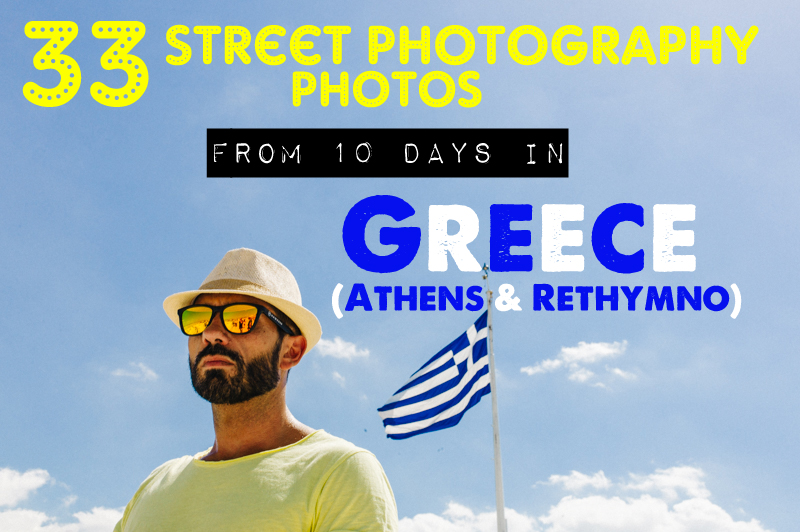 While living in Istanbul, I wanted to visit some bordering countries for a few shorter trips. The first country I visited was Georgia, mostly in Tbilisi. Then after a couple of weeks back home, I took another quick plane ride to the island of Crete in Greece. There, I spent a week in Rethymno and then took the ferry to Athens to spend a few more days before returning to Istanbul. 
So in all, I spent around 10 days in Greece, keeping it relaxed by only focusing on two cities. The weather was extremely hot and the sun was out pretty much the whole time so I, of course, spent most of my free time outside with my camera.
Since Rethymno life, especially in the summer, is centered around its beaches, I tried focusing on this aspect of the city while I was there. It was an interesting experience shooting Street Photography on the beach, but Rethymno was a great place for it because of how relaxed the vibe and people are. As far as Athens goes, I had to check out the historic spots of course, but I still managed to mix in some street photography inspired shots even there too. 
So here's 33 photos from my 10 days in Greece, starting in reverse with Athens and finishing at the beach in Rethymno…
33 Street Photography Photos from Athens & Rethymno, Greece
Starting in Athens…
Tourist Time
1.  Atop the Acropolis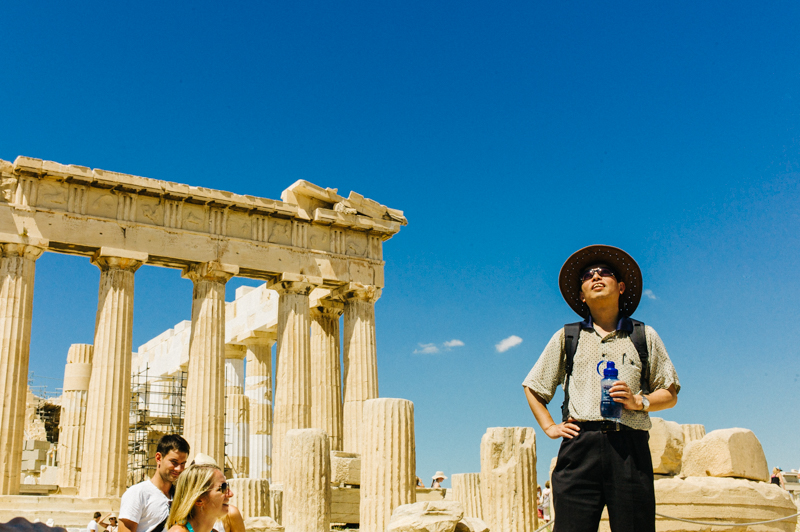 2.   A bag hat for the sun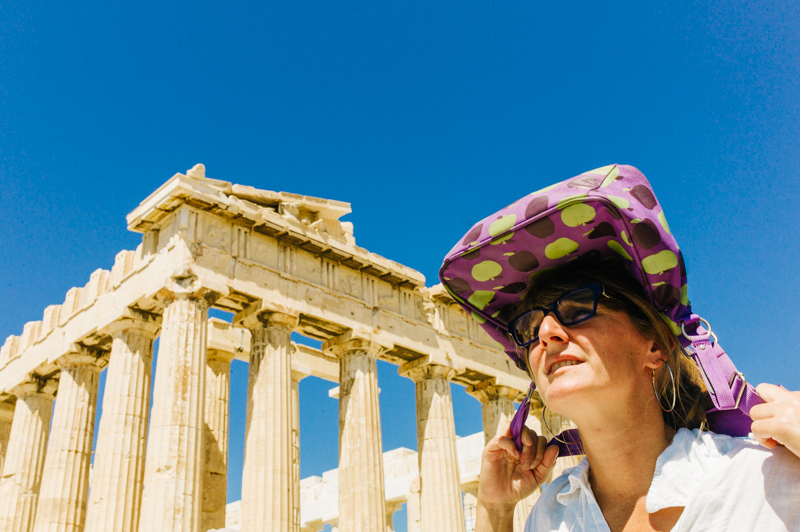 3.   Nothing like a family selfie against a wall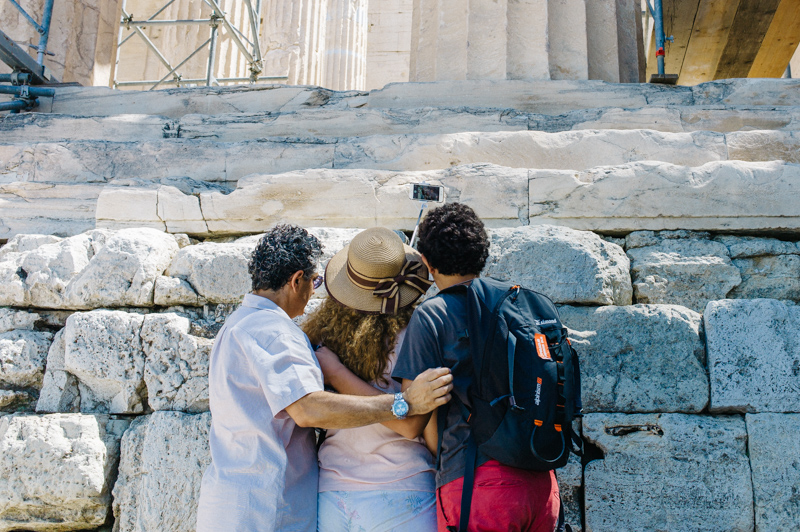 4.   Or a Solo Selfie Stick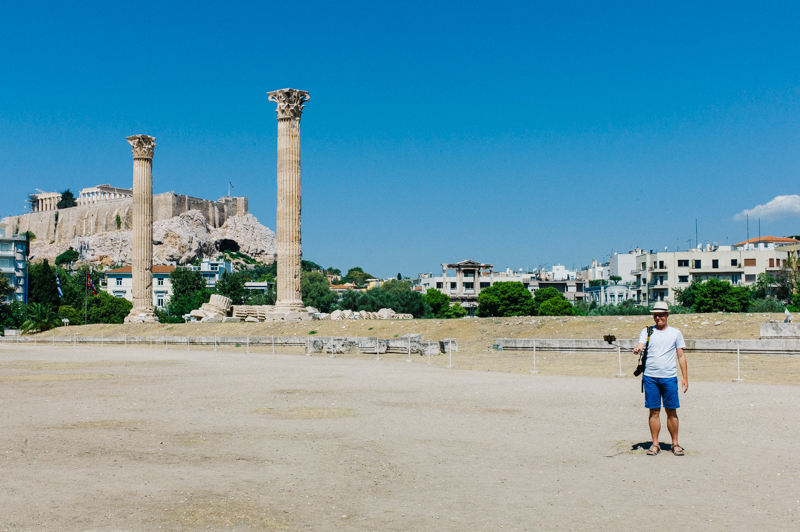 Down to the City
5.   Walking the Downtown streets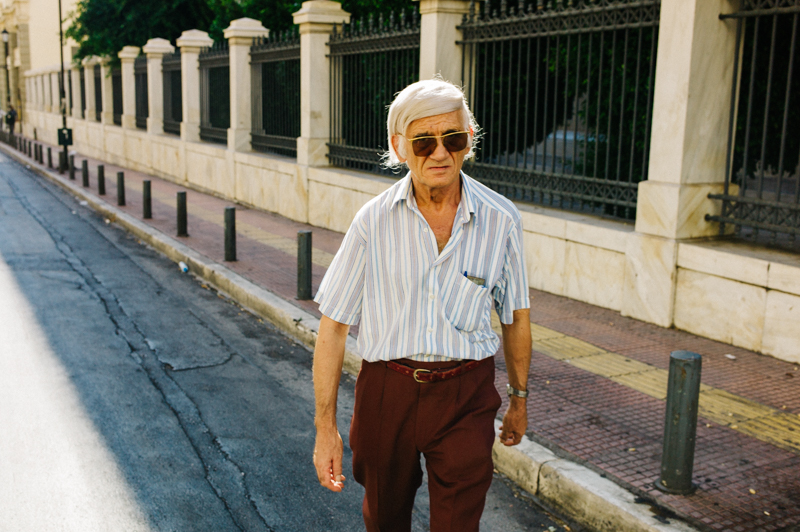 6.   Downtown Athens has its interesting characters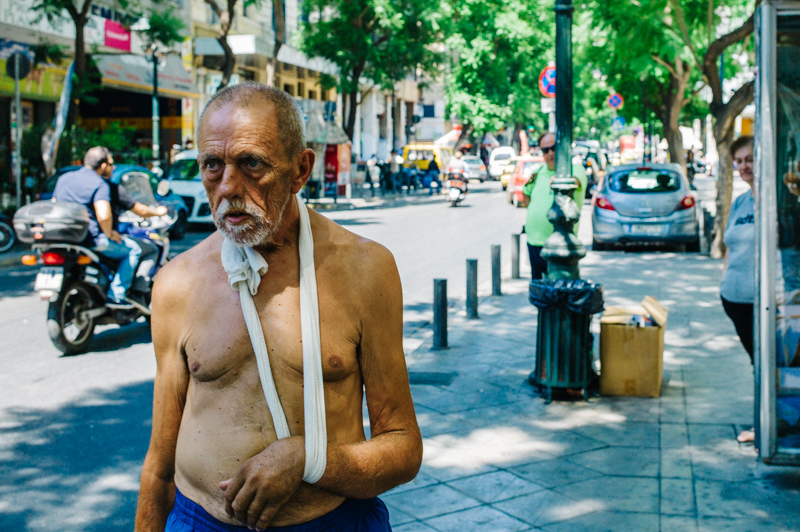 7.   And interesting things for sale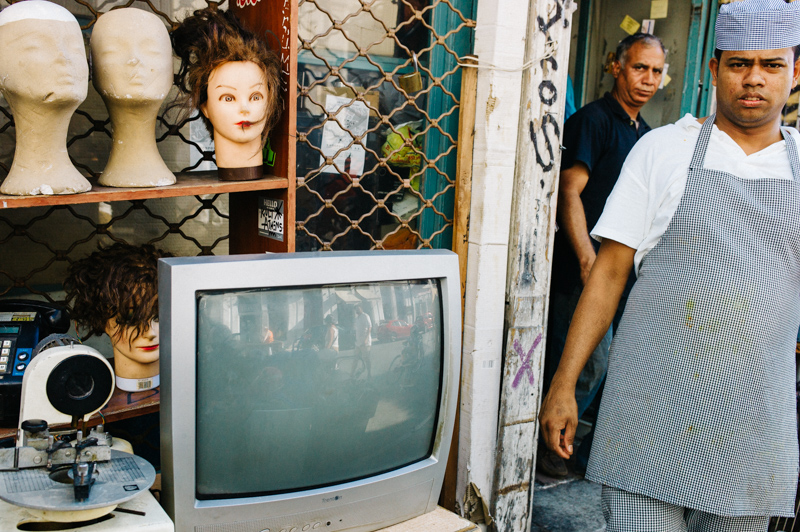 8.   Sunlight & Shadow Shots (2 for the price of 1)
9.   Someone's ready to paint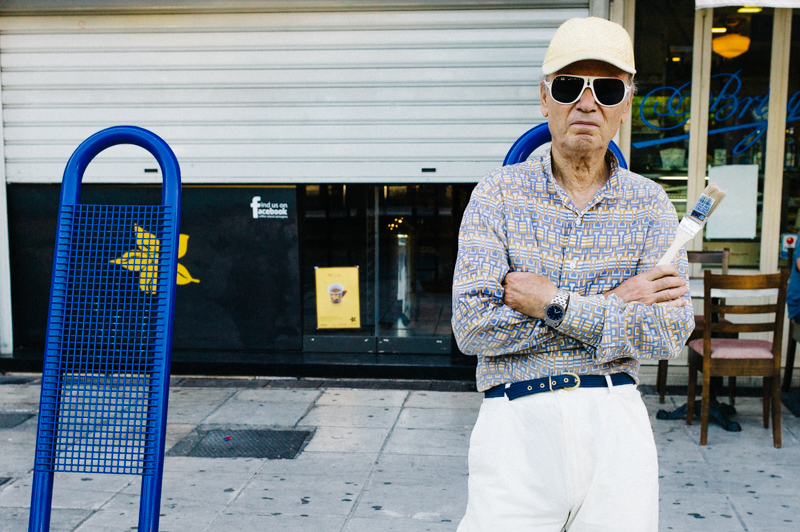 10.   Mannequins in Chinatown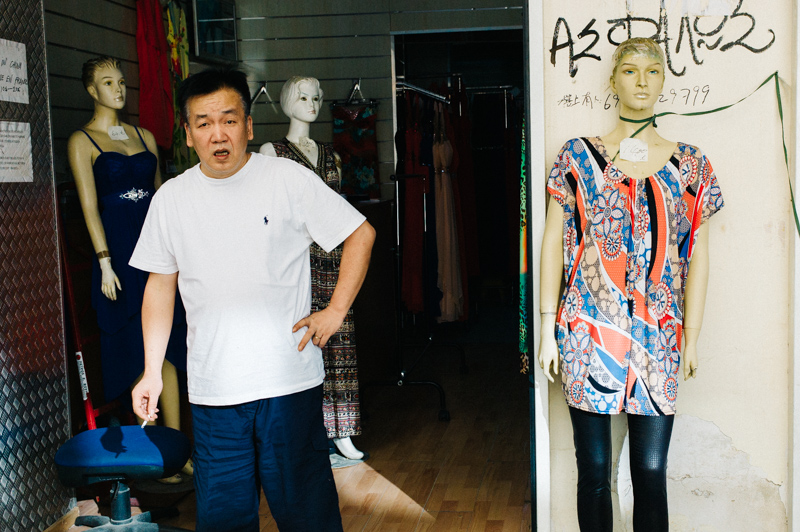 11.   Street sweeping
12. No head in red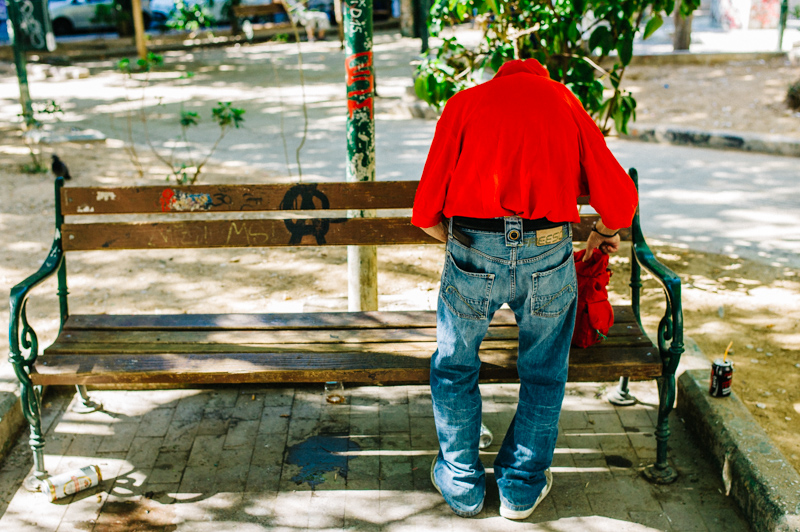 13.   Window shopping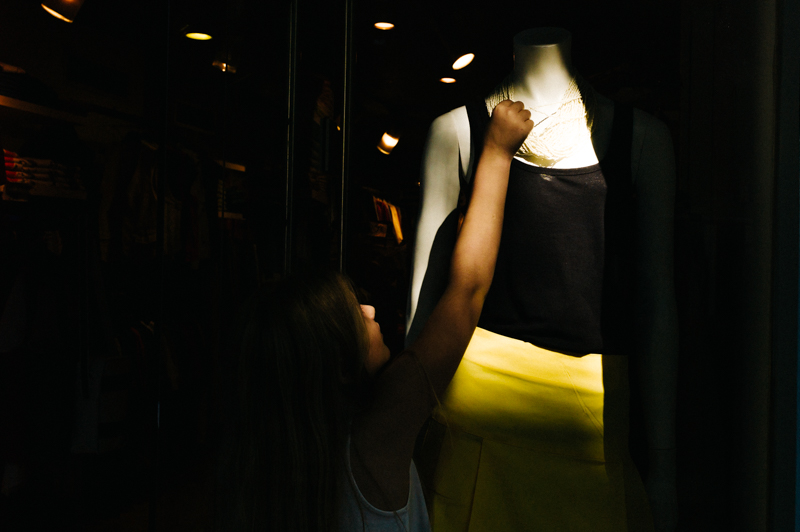 14.   Reading the newspaper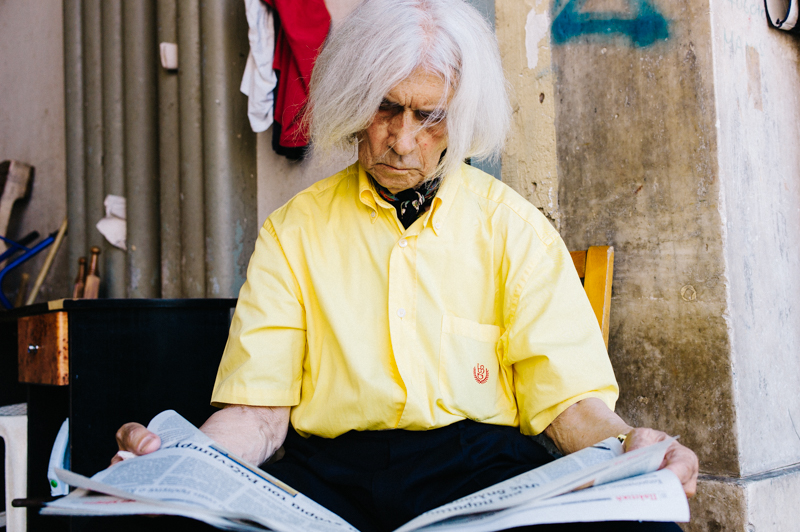 15.   Greek Style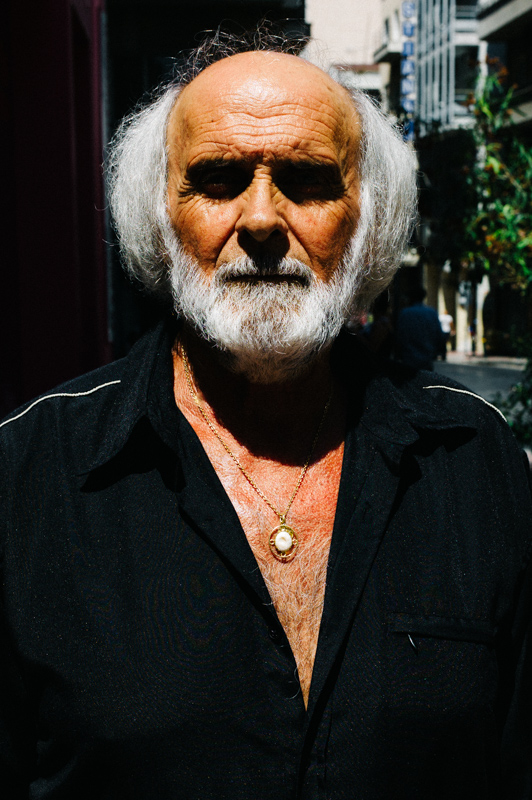 16.   Romance atop Athens
Now to Rethymno, Crete
17. Welcome to Rethymno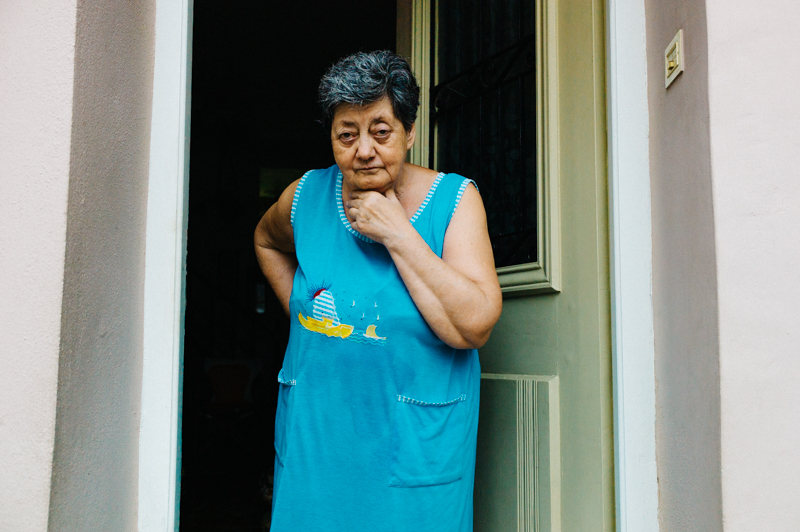 18. But, first a beer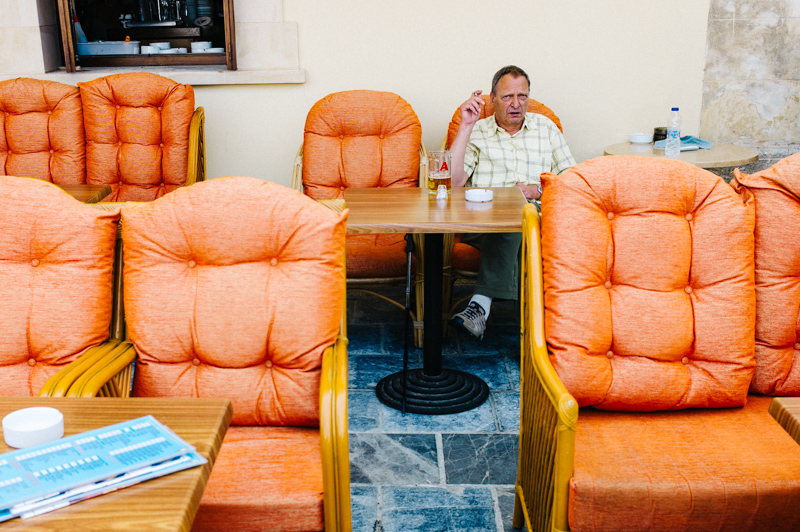 19.   Phone booth by the sea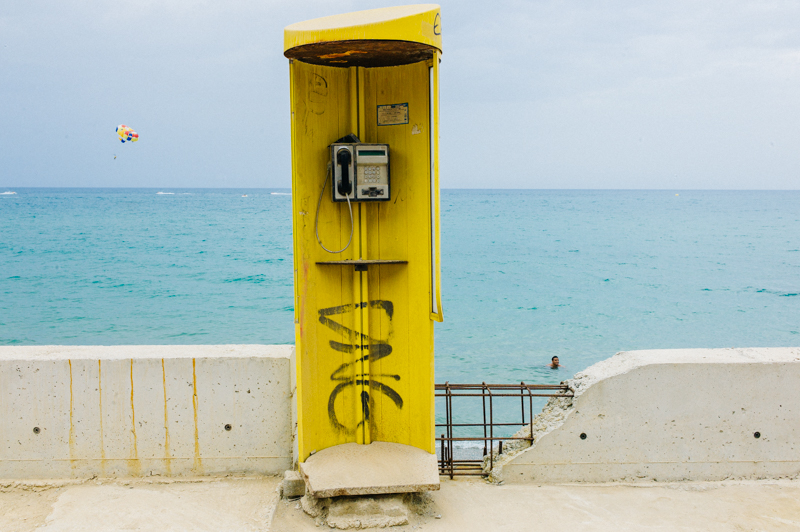 20.  Now to the Beach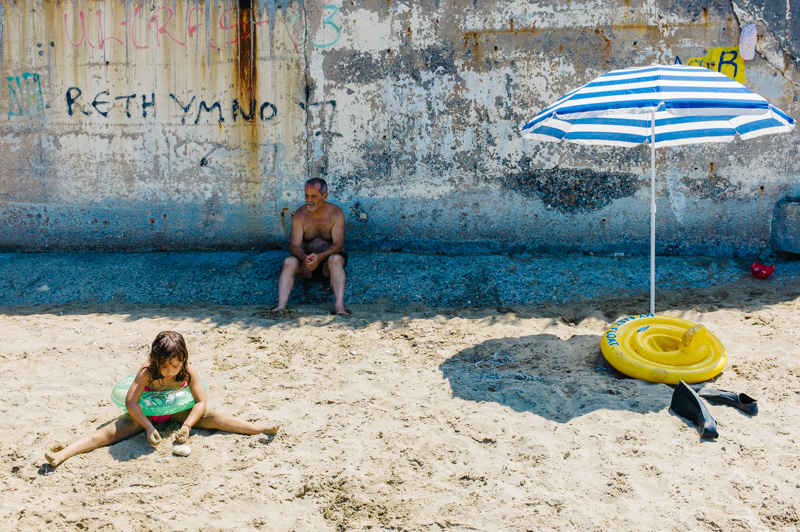 21.   Along the boardwalk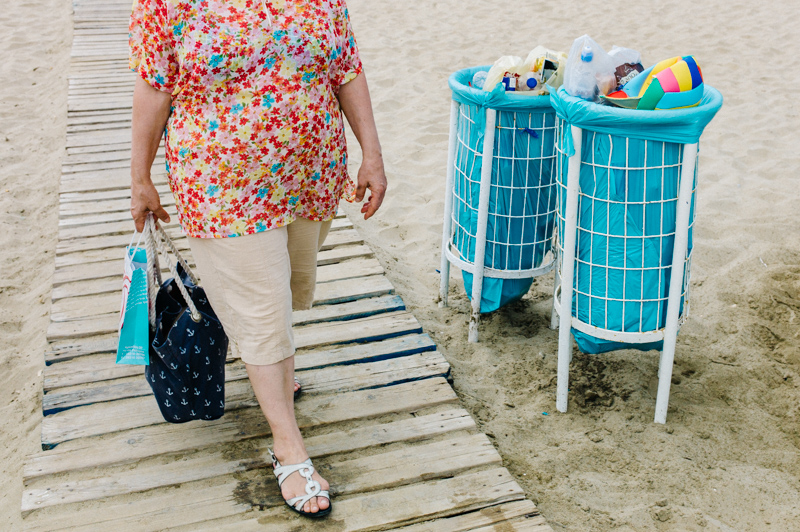 22.   Umbrellas and sunbathing
23.   And reading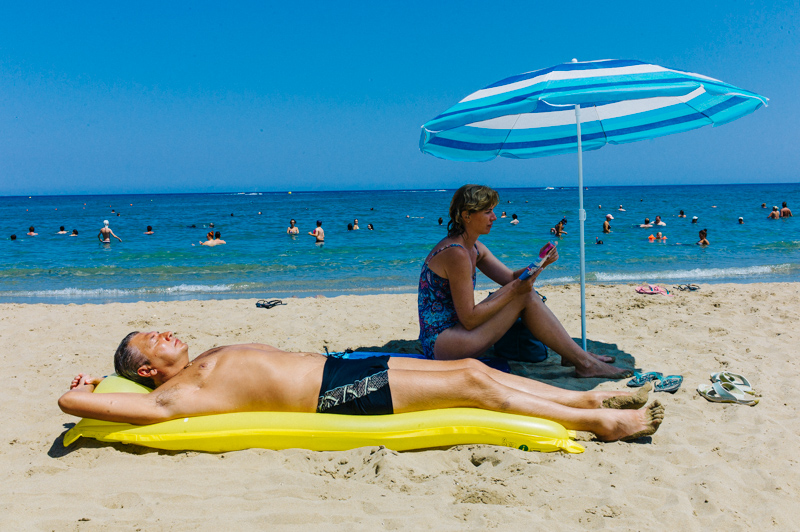 24.   A beach smoke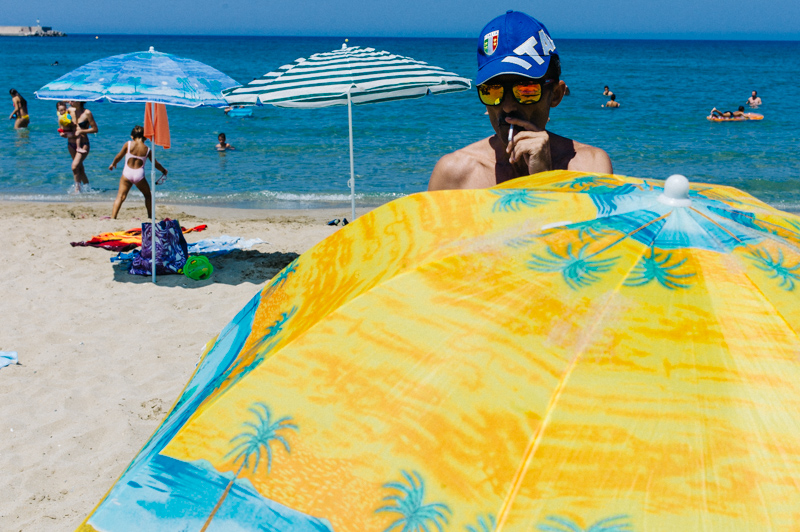 25.   Gesture on the beach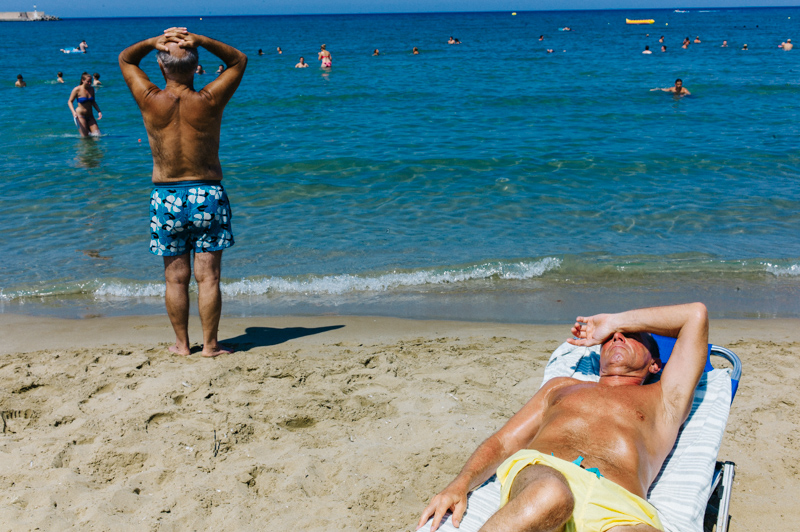 26.   Sunbathing in the grass too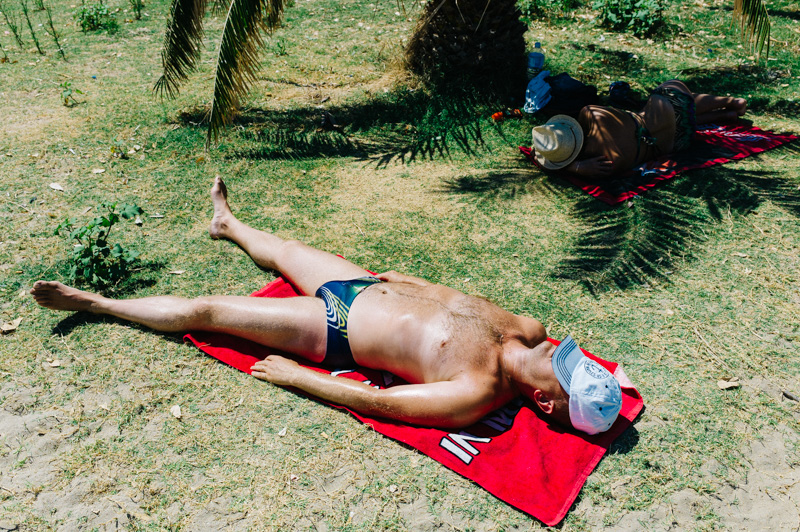 27.   Reading the newspaper in the sand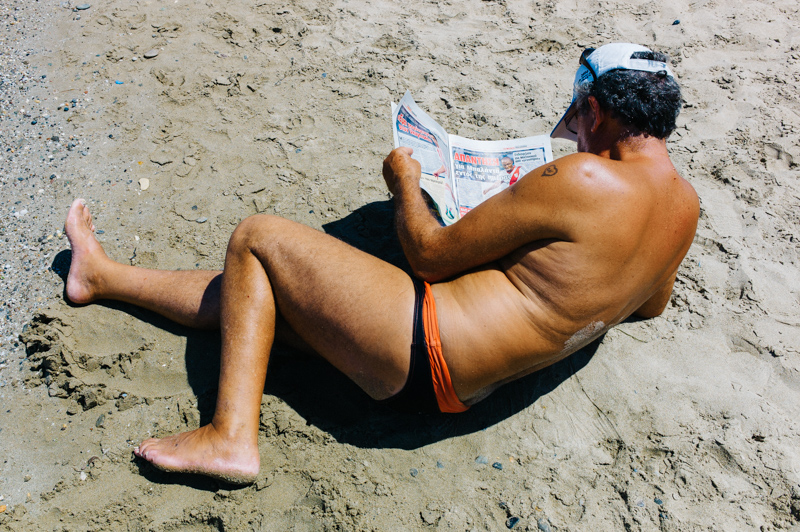 28.   Sunbathing and smoking by the rocks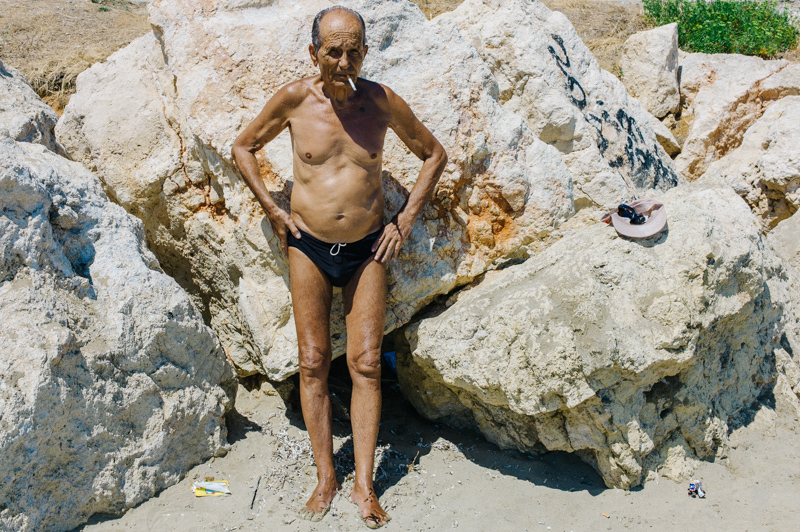 29.   Beach excercising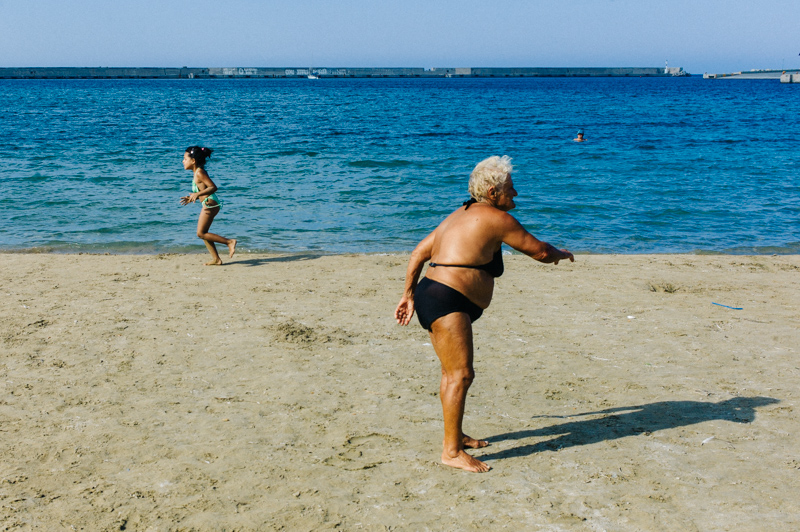 30.   Catching waves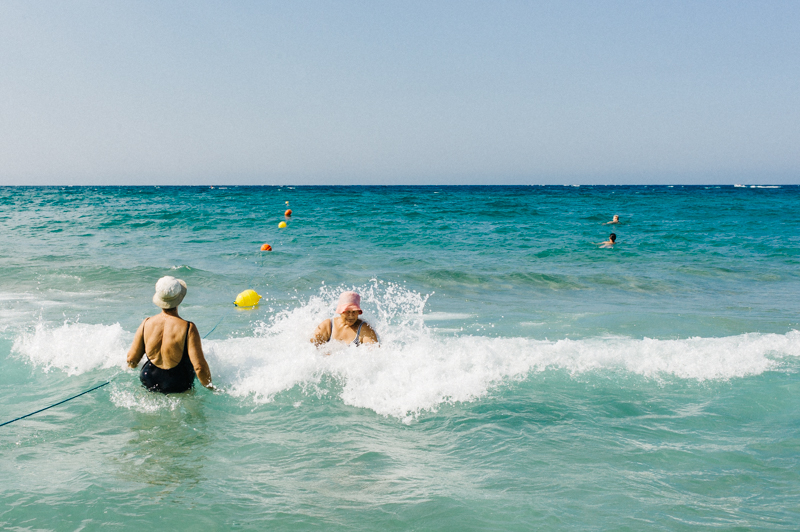 31.   Orange floats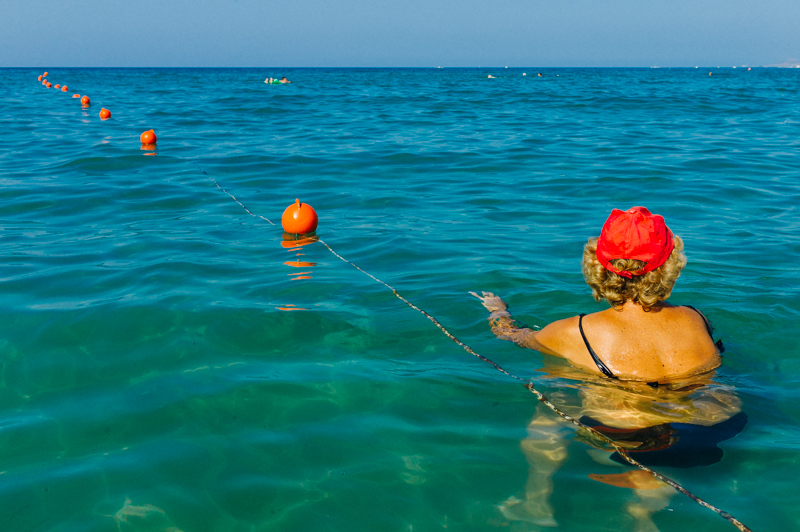 32.   Sunbathing in black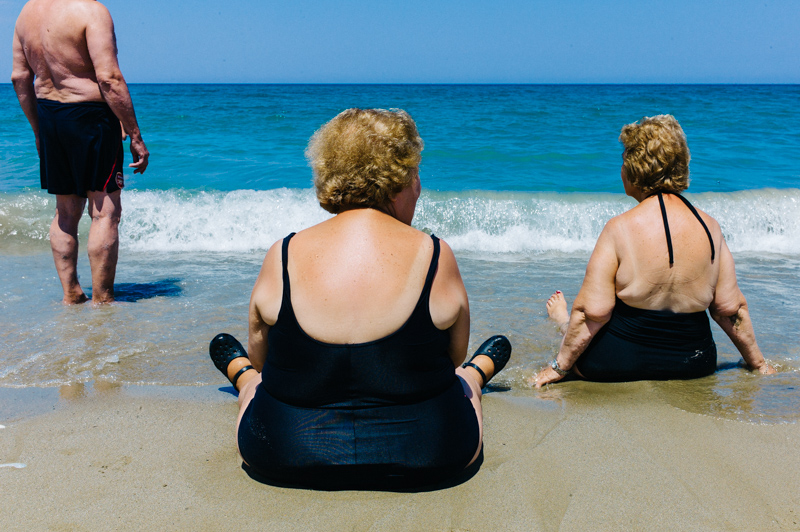 33.   Goodbye to Rethymno (and Greece)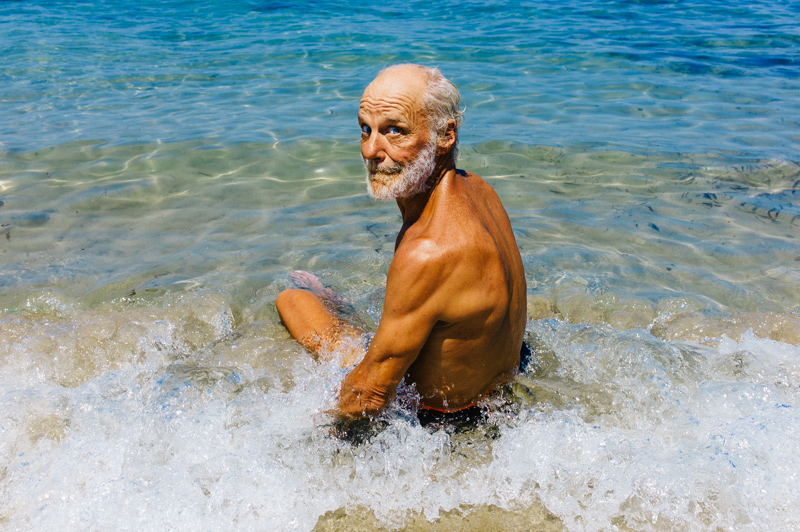 Athens and Rethymno are completely different cities and reflections of Greek life, but both give more than enough to experience and capture. Stay tuned for a Street Photography Guide to Athens
Have you photographed Athens or Rethymno before, or do you plan on it someday? Let me know about it in the comments below!
And tell me which photos you like best too!