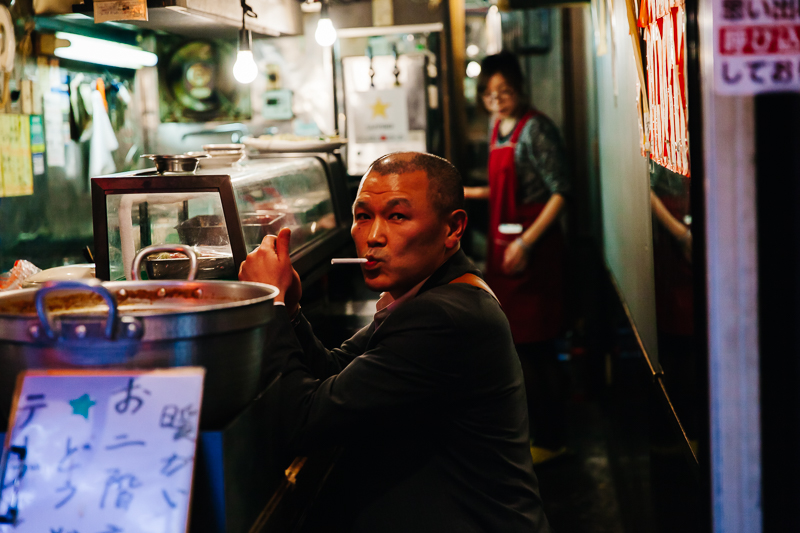 New to You or Interesting?
When traveling to a new city, everything you see is exciting. There's so much that you've never seen before and new visual experiences are around every corner. So you take your camera and snap away at all these new sights that interest you. 
While you're finding interest in everything you see, you should also ask yourself a couple of questions, though…
Am I finding it interesting because it's new to me or because it's actually interesting?
Would somebody who lives here find it interesting too?
Many times we can confuse new with interesting.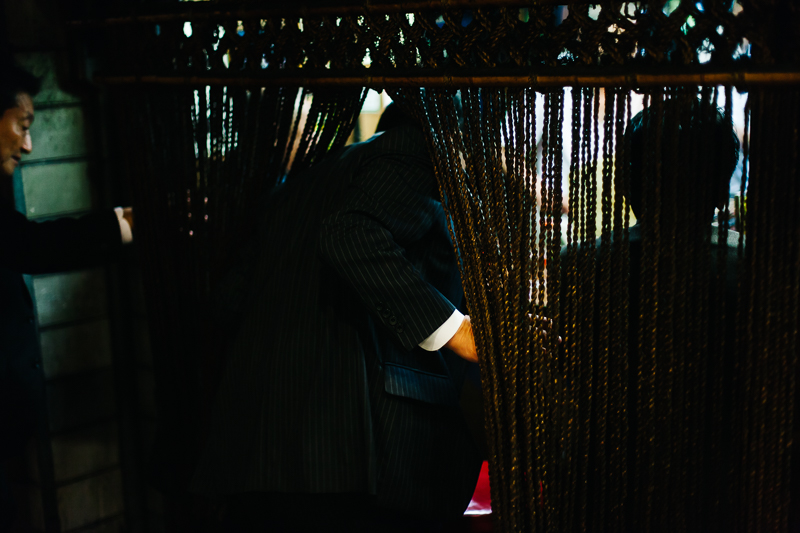 Observe with Fresh Eyes, but Capture Like a Local
As an outsider who is new to a place, you see it completely different from a local who lives there.
This does have its positives.
You have fresh eyes that can notice things that go unnoticed in the day-to-day lives of the locals. You also have an outside perspective that isn't influenced by the same things they are. So when looking for things to capture, use this to your advantage.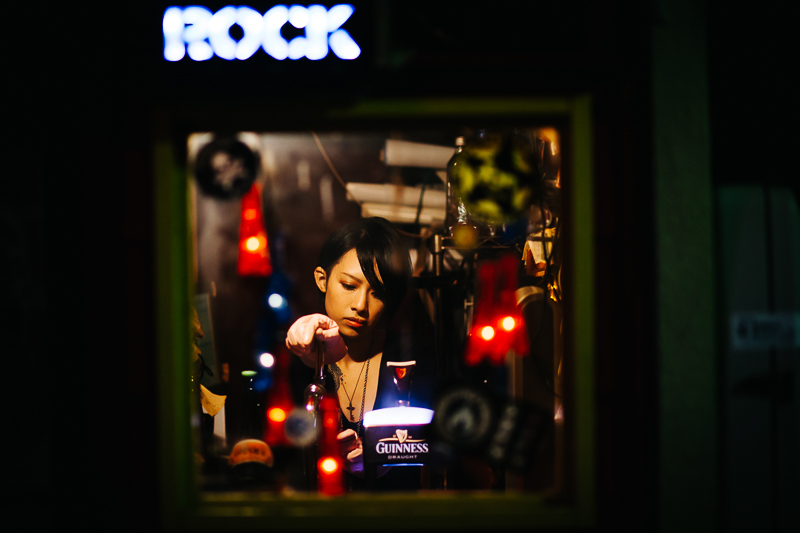 At the same time, you don't want to fall into that trap of getting caught up in all the newness, or confusing that newness with interesting. 
When seeing something for the first time, you might feel the subject holds enough interest on its own. A buddhist monk wrapped in his orange robe will probably be interesting to you, but to someone who sees that everyday, it could be boring.
You won't be the first person to capture it, either, so your photo will join thousands of identical photos unless you look to add interest.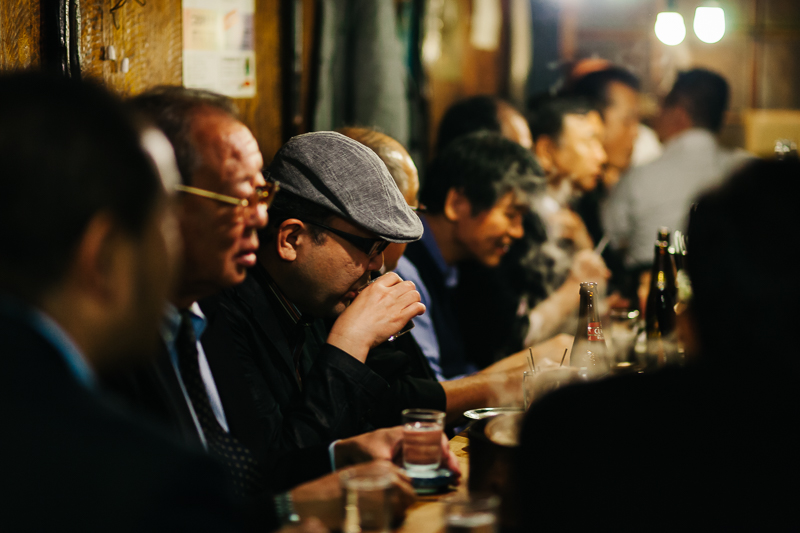 So when it's time to shoot what you see or find, try to think of how you can capture it in ways that even a local would find interesting.
Try to add something to the photo to make it unique and interesting to someone who sees this subject everyday. Add layers, look for gesture, find a more interesting angle, work the lighting, include other elements for a story, or see if you can capture the subject in a "decisive moment."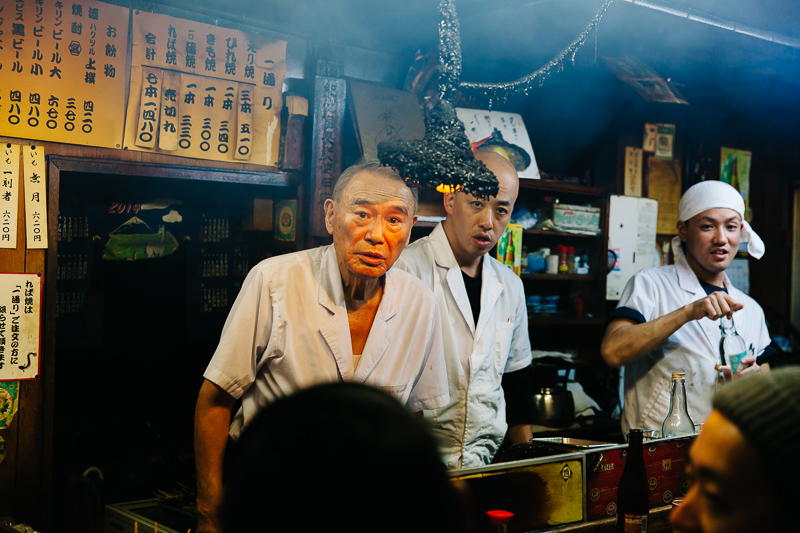 Make it more than the initial excitement of seeing something new to you and make it something that looks new to anyone, even a local.
Focus on Making a Small Photo Series 
A good way to really get yourself to learn how to add interest to your Street Photography is to focus on making a small photo series on a specific subject or theme.
It doesn't have to be a big project or something that should take years. It can be a smaller series that helps you focus on bringing out more from a subject or place.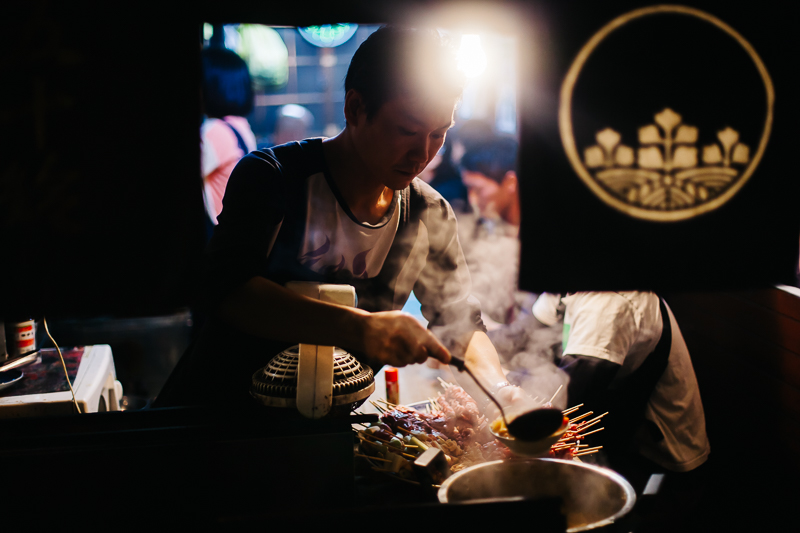 Working on a small series is great to try while traveling too because it forces you to observe and find things out of subjects and places that are brand new to you. You don't have time to study or live them in-depth so your eye will have to be trained to really see. 
A photo series while traveling also forces you to immerse yourself more into what you see, adding more to your experience too. Even if you're only there for a few days, you can pick something to focus on at least part of the time.
Find Something that Symbolizes the City for You
When first getting a feel for a new place, use those fresh eyes to see what stands out to you.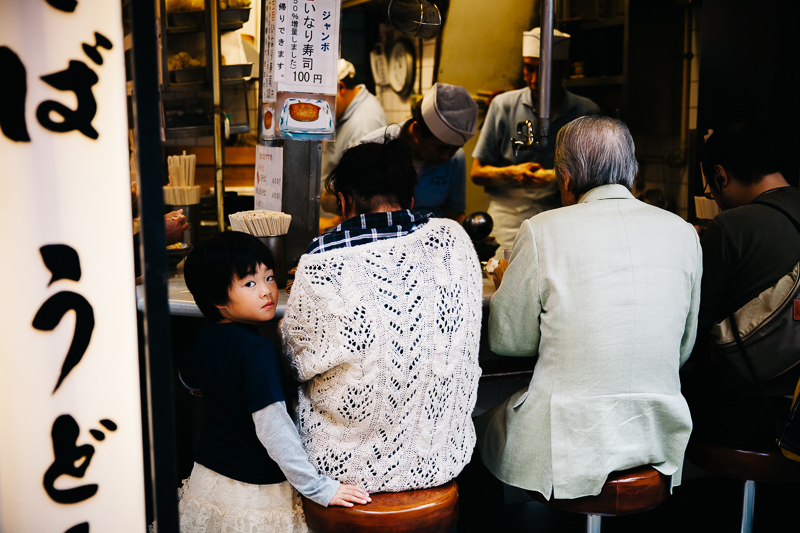 Is there anything that impacts you or really captures your attention? Is there something unique to the place that you feel speaks to the city or country? Are there any emotions, subjects or symbols that jump out at you?
The famous photographer Robert Frank made a list of things/symbols he wanted to capture for his famous project The Americans. Cowboys, jukeboxes, flags, and politicians were some of the things he set out to capture because he felt these gave a feeling of America at the time.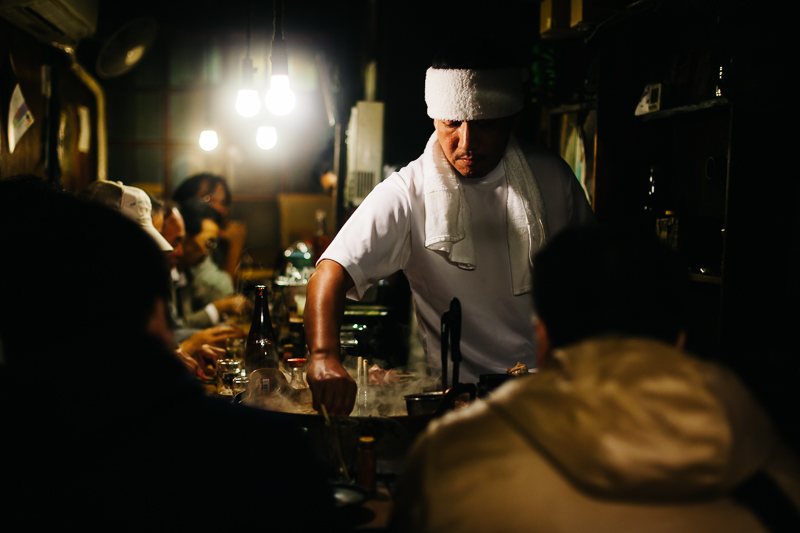 So find something that sticks out in your impression of the place and focus on capturing that in your own way. This could be a symbol, a specific neighborhood/area, or it could even be an emotion or mood.
While I was doing some work in Tokyo, the narrow alleys close to where I was staying in Shinjuku really caught my eye. They gave an old world feeling within the modern megatropolis that is Tokyo. It was like taking a step back in time. My favorites were the alleys of "Memory Lane" and "Golden Gai."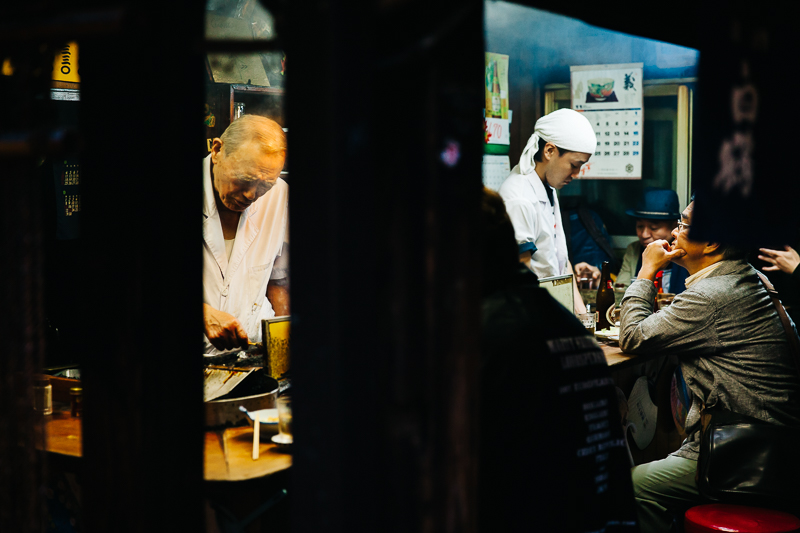 These alleys are cramped, dark, and dingy with tiny shanty-style bars and restaurants squeezed together. They give off a personality and character that brings you back to the post war past of Japan. The smells of food, the smoke filling the air from yakitori grilling, the lights from the old plastic signs, and more all add to this feeling. While most of Tokyo has been redeveloped, these alleys take you to a place back before Japan's 'economic miracle.'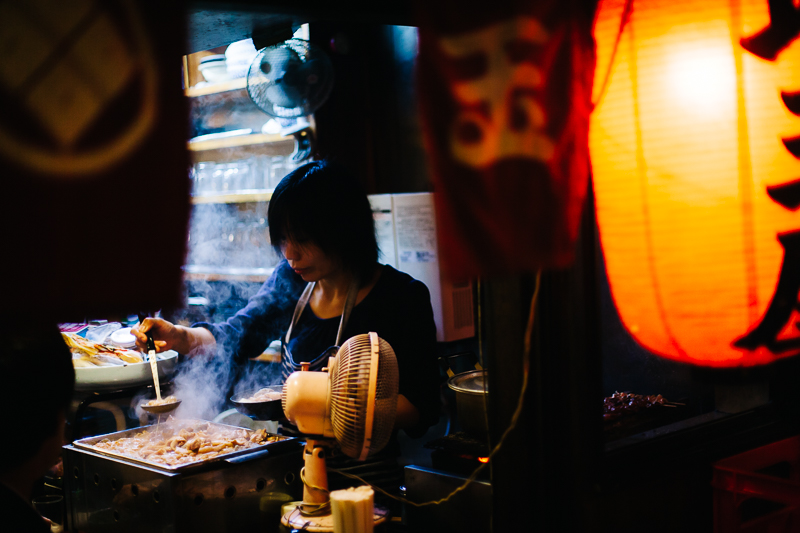 So in the evenings on my way home from working, I'd stop through to take some photos of these alleys. It wasn't a full on project, but something small to focus on in my spare time.
Figure Out How You Want to Capture it
Once you've picked what you want to capture, the next step is deciding how you want to capture it.
What are your personal impressions of the subject? What feelings do you get from it? 
After figuring this out, decide how you can capture it to help evoke these feelings to others.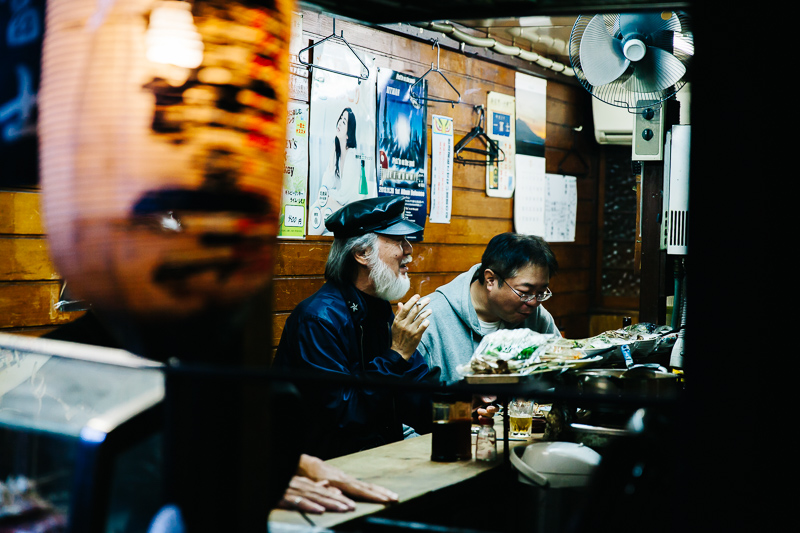 With the Tokyo Alleys, I wanted to capture them in way that reflected the mood and impression they gave me. The darkness, the feeling of being taken back in time, their slight mysteriousness and the exclusivity of the small bars and restaurants, where you can almost feel like a voyeur looking in at some of these places where only certain people are allowed one of their few seats.
I wanted to capture the alleys when their lights were turned on, but I didn't want to use flash so I took the photos during the evening, just when it was starting to get dark. I wanted shadows mixed with just enough light.
To help capture the voyeuristic exclusivity, I looked for angles and different ways to frame the people. I tried to mix these angles with the low lighting to help add a little mystery and old world feeling too.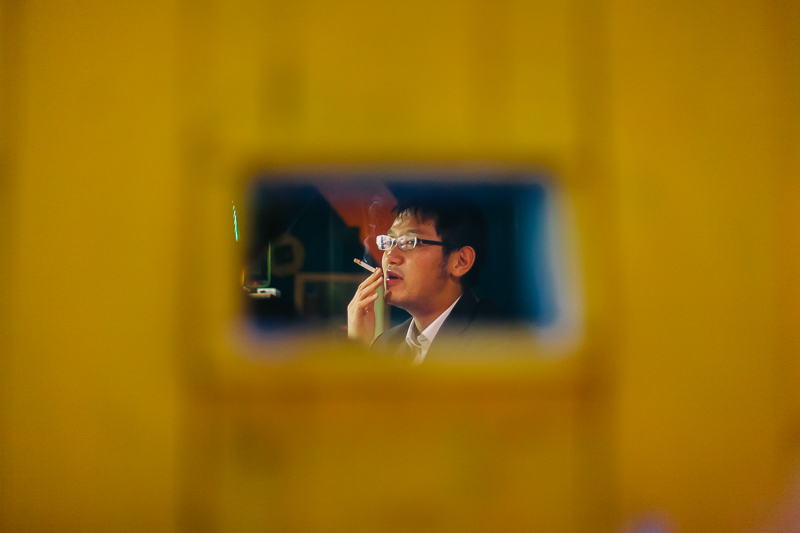 Looking Deeper
Shooting a series like this forces you to look deeper into what you see. It helps you see things beyond the surface and find ways to add interest and put your own feelings into your photography. By focusing on one subject, you get to know it and feel it more.
It also helps you capture the place differently and immerse yourself a little more than you might have if you just snapped away at everything that interested you.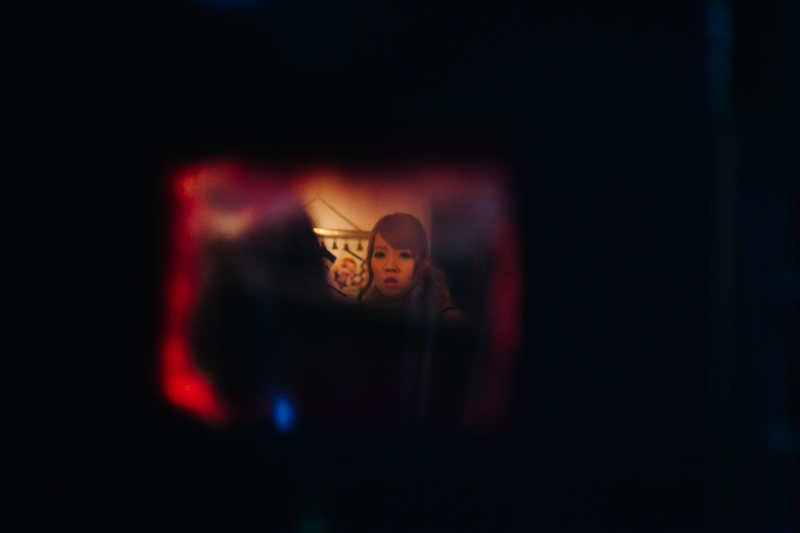 It's not an overwhelming project either. With Tokyo Alleys, it was nothing serious, it was just for fun on my walks home.
From here, you can then focus on working on larger projects and series too. 
You Get More Out of it Than Just Photography
Walking around and getting to know these alleys is one of my favorite memories during my time in Tokyo. I can also remember them more vividly than any other part of Tokyo. There's no question that focusing on a small series added to my experience, even outside of photography.
So the next time you're in a new city, try a photo series of your own!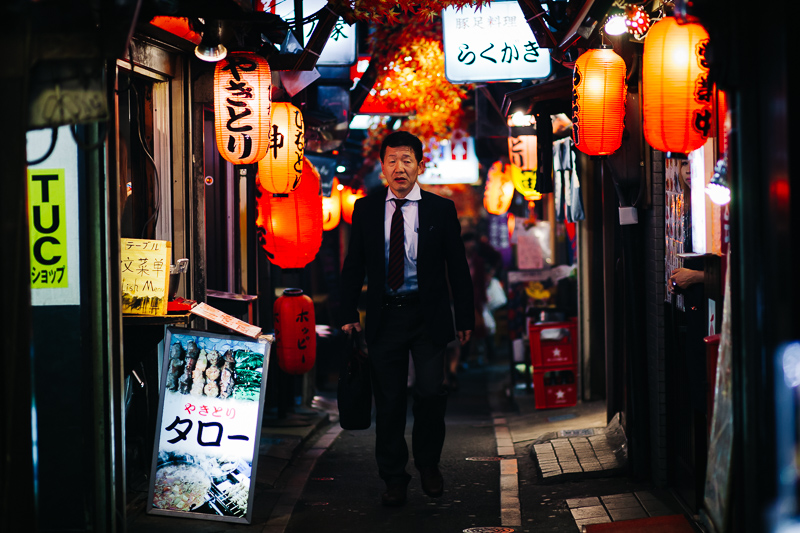 If you'd like to see more photos from my Tokyo Alleys series, just click here.
And be sure to check out my Street Photography Guide to Tokyo
Have any of you worked on a small photo series when visiting a new city? Tell me about it in the comments below!