*The "Capture Color Series" covers different tips and lessons on Color Street Photography
The Natural Light & Black Shadow Effect
Some people message me asking how to get the effect where subjects are exposed, while the rest of the scene is in black darkness (Like the photo below). Some even ask if it's photoshopped to get that effect, which it's not. So I thought I'd make a post to answer those questions and show you how to do yourself.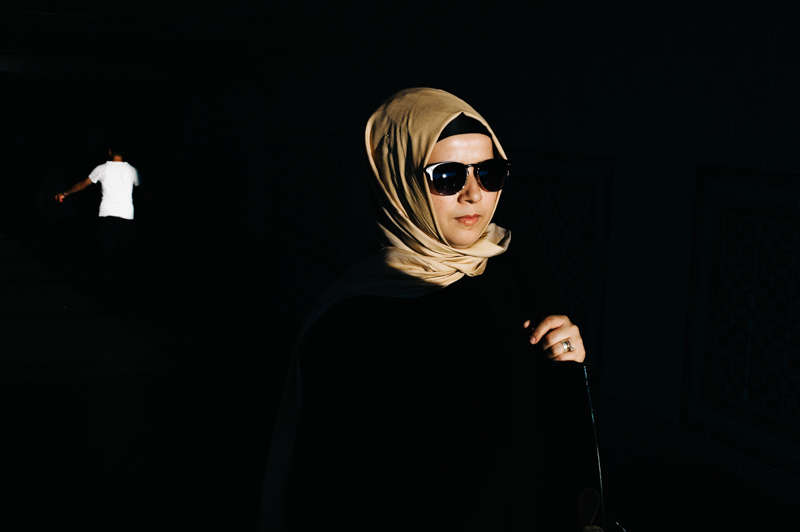 This is a popular look in Street Photography today because it adds drama and really makes subjects, colors and contrast pop out at you. It magnifies the intensity of color and contrast too. It also helps your eye focus on specific elements, while taking away any unwanted distractions, like a messy background.
So how difficult is it? 
The truth is it's easy. There's no Photoshop, flash or complicated tricks needed. It's all natural light and it's very simple.
You only need 3 things. The right natural light, the correct camera settings for exposure, and the subjects in the right spot against the light.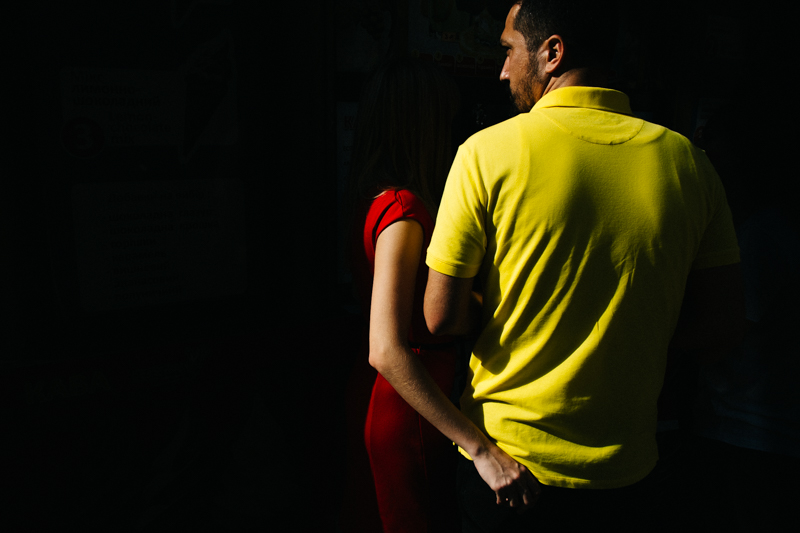 So if you want to know how to go out and practice this effect in your Street Photography, I'll break it down in 5 easy steps.