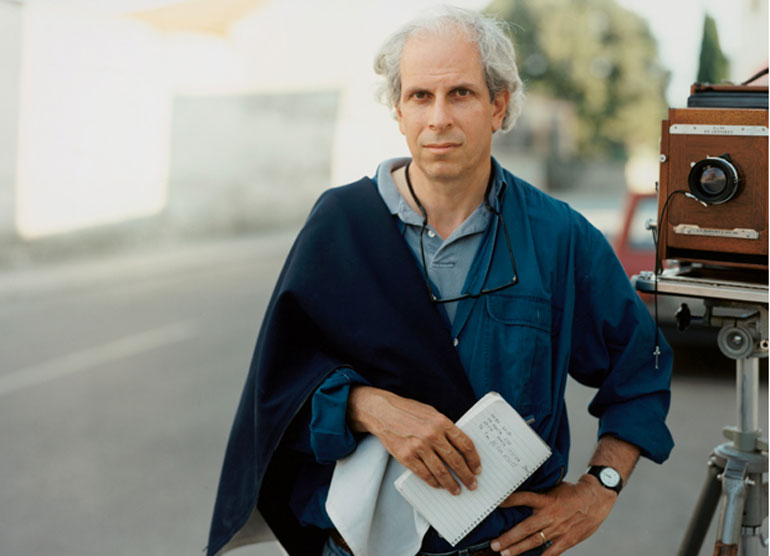 * "Master Profiles" is a series profiling all the great photographers of uncontrolled life. Unlike the rest of the blog, I'm doing these in a straight profile format to make it easy for quick access to facts, quotes and knowledge on all the masters. I'll also group them together here every time I add a new one.
Profile:
Stephen Shore (1947-Present)
American photographer known for being a pioneer of color photography and capturing interest from banal scenes and objects.
Background:
Born: October 8, 1947 in New York City, NY, USA
Stephen Shore was born in New York City and from a very early age was interested in photography. At the age of six, he already had his own darkroom kit. Before he turned ten, he was making color photographs from a 35 mm camera. He was first influenced by Walker Evans's book, American Photographs, and began photographic career when he turned fourteen.
Shore was ambitious from the start and in 1961 he personally phoned Edward Steichen, the director of MoMA's Department of Photography. Shore was only fourteen years old, but the director bought three of his prints. Three years later, Shore met the famous artist Andy Warhol who was so impressed by his talent and passion at a young age that he gave him an open invite to his studio, the Factory. Shore took the offer and for two years came daily to photograph Warhol and all the others that frequented the studio.
In 1971, Shore became the second living photographer to have a solo exhibition at the Metropolitan Museum of Art. Afterwards, he decided to travel the United States and Canada on multiple road trips photographing the journey. This is when he focus and interest in color photography really grew. While he had started on a 35mm camera, he began experimenting with a 4×5 view camera and ended up finding the 8×10 format to his liking in the end.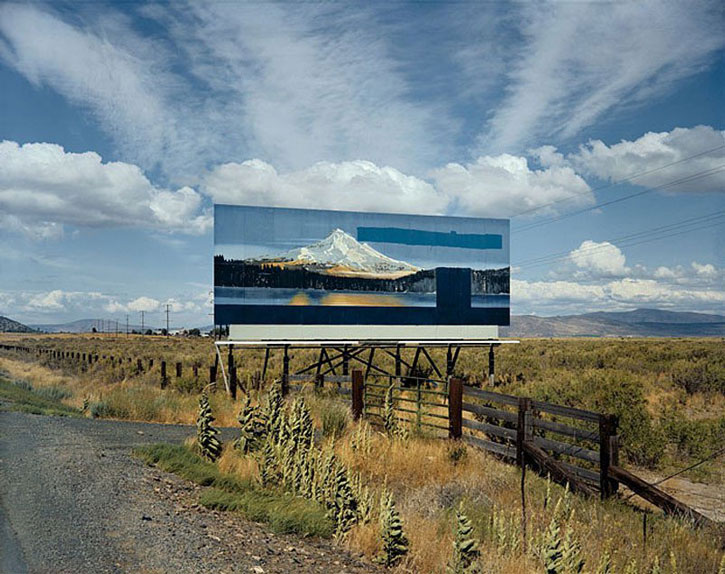 In 1976, Shore had a color exhibition at the MoMA in New York and in 1982 he published his first book, Uncommon Places. This work helped him become an icon of early color photography. At the time, color photography wasn't respected like black and white, but Shore pioneered the medium into work that could be considered art. His images focused on the complete scene more than specific subjects. Much of the time, they were photographs of normal, even banal, subject matter found in day-to-day life, but Shore saw things that he could capture in such a way to make them look like art. Finding beauty in the banal with the help of color made him a photographer that beginning color photographers looked to.
For work, Shore also worked in fashion photography, for stores, magazines and advertising. Since 1982, Shore has been the director of the photography department at Bard College, while recently spending time photographing Ukraine and Israel. For the last five years, he has switched from film to digital. Recently, he even focused on developing his instagram account, where he shares photos of everything from tourist shots to food pics, in addition to his continuing professional work.
Style:
Normal scenes and objects captured with interest
Early Color photography that sees the world in a descriptive and "real" way 
Day-to-day life resembling art
Complete scene over specific subjects
Finding beauty in the banal
Gear: Deardorff 4X5 & 8X10, G-Claron long lenses, Kodacolor Film
Shore is known for using Deardorff 4X5 & 8X10 Large Format Film Cameras. He switched to the larger format due to the grain in color negatives at the time. Almost all of Uncommon Places was shot with a G-Claron 305mm lens. He also used a 240 G-Claron and later switched to a 240mm Sironar-S lens.
Depending on the situation and project, though, he's used different gear over the years, sometimes even renting. Including the Nikon D3, Canon Mark III, 4×5 cameras with a Leaf back, and more.
When it comes to film, he used Kodacolor negative films. Many of his photos contain a faded vintage look that not only comes from the time and light they ere captured, but also some fading from the C-prints over time. Shore has since scanned and digitally restored lost color in old reprints.
Quotes:
"To see something spectacular and recognise it as a photographic possibility is not making a very big leap. But to see something ordinary, something you'd see every day, and recognize it as a photographic possibility – that is what I am interested in."

"I discovered that this camera was the technical means in photography of communicating what the world looks like in a state of heightened awareness. And it's that awareness of really looking at the everyday world with clear and focused attention that I'm interested in."

"I wanted to make pictures that felt natural, that felt like seeing, that didn't feel like taking something in the world and making a piece of art out of it."

"I was photographing every meal I ate, every person I met, every waiter or waitress who served me, every bed I slept in, every toilet I used."

"I don't have to have a single point of emphasis in the picture. It can be complex, because it's so detailed that the viewer can take time and read it, and look at something here, and look at something there, and they can pay attention to a lot more."

"Photographers have to impose order, bring structure to what they photograph. It is inevitable. A photograph without structure is like a sentence without grammar-it is incomprehensible, even inconceivable."

"As not a native, I have the advantage of not seeing scenes habitually. I can see things fresh."

"Why can't a photograph be all four things at once? -be an art object; be a document, what ever that means exactly, but deal with content; be a formalist exploration; and operate on some, metaphor is not the right word but, resonant level.."

"With a painting, you're taking basic building blocks and making something that's more complex than what you started with. It is a synthetic process. A photograph does the opposite: It takes the world, and puts an order on it, simplifies it."

"I do what feels natural, but I can't say I haven't thought about it.."

"It's the bane of my existence that I see photography not as a way of recording personal experience particularly, but as this process of exploring the world and the medium. I have to be reminded, "It's your son's birthday party. Bring a camera." And then, when I'm there, "Take a picture," because it doesn't occur to me to use it as this memorializing thing."

"A photograph has edges the world does not."
Related Photographers to Check Out:
William Eggleston, Joel Meyerowitz, and Walker Evans.
Fun Fact:
While most would consider their photography very different from each other, Shore is a big fan of Garry Winogrand's work.  Shore told The New Republic, "That's what I hang on my wall."
Recommended Video:
Recommended Reading:
Stephen Shore: Uncommon Places: The Complete Works
American Surfaces
Stephen Shore: Survey
Stephen Shore: Selected Works, 1973-1981
Factory: Andy Warhol
Highlighted Work: