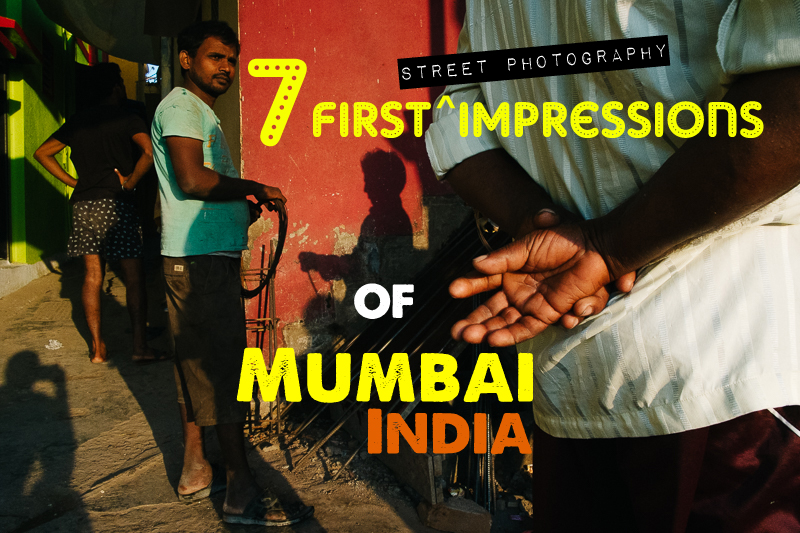 My last stop on my most recent trip to India was Mumbai. It wasn't my first time in India's biggest city, but first time really focusing on photography. Mumbai is so full of life and places to shoot that you could spend years here and not see everything, but I gave it some extra time for as much self-exploration as possible to finish off my trip. And luckily, I had some local street photographers to help along the way.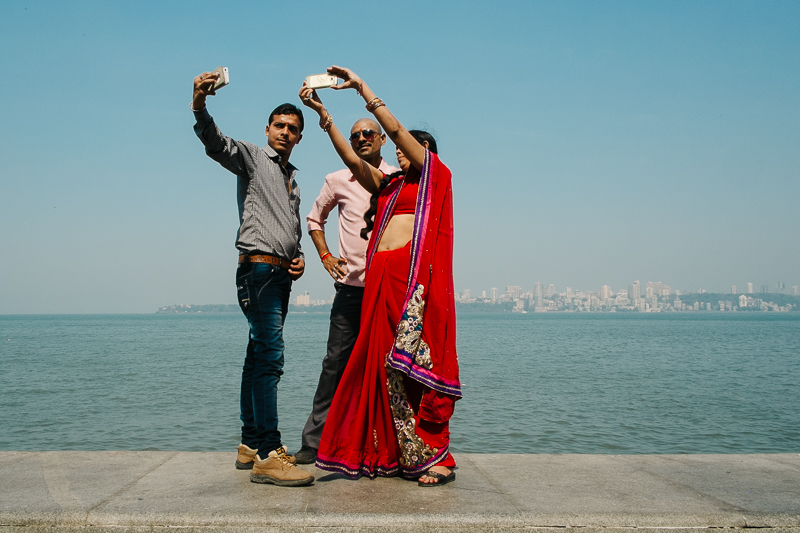 So here are my first impressions of Mumbai, from my personal street photographer perspective…
7 First Impressions of Mumbai, India 
(From a Street Photography Perspective)
1. City of Contrasts
Not many cities rival Mumbai when it comes to contrasts, especially when it comes to contrasts in living standards. The richest of rich live in Mumbai, along with the poorest of poor. The size of Mumbai's slums have become famous through movies and photography, but Mumbai is filled with beautiful parks, modern developments, expensive restaurants, and plenty of people showing off their wealth too. It can almost feel like two distinct cities blended together into one.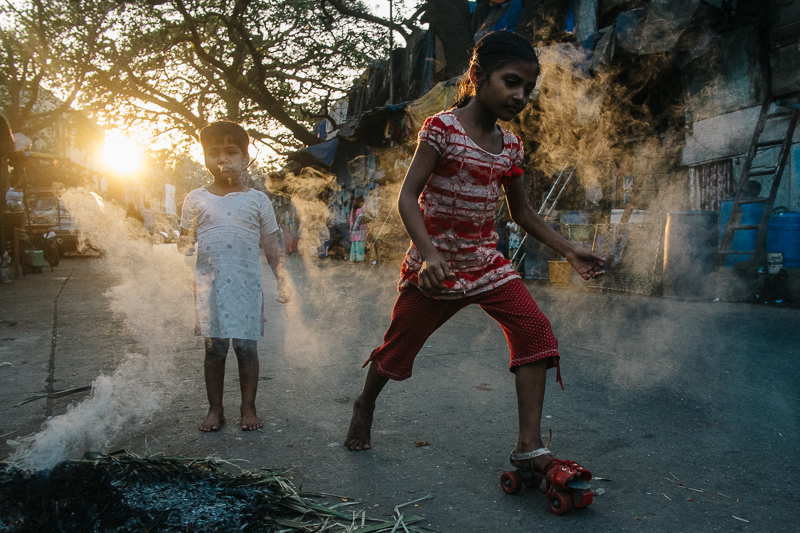 2. So many places to go for street photography
Everyone knows Mumbai is a big city, but it also packs that size with so many different places to go for street photography. It can feel like an endless amount of neighborhoods to explore, many with their own scenery and life that differentiate them from the others. You can really get a great variety of places to go for street photography in Mumbai.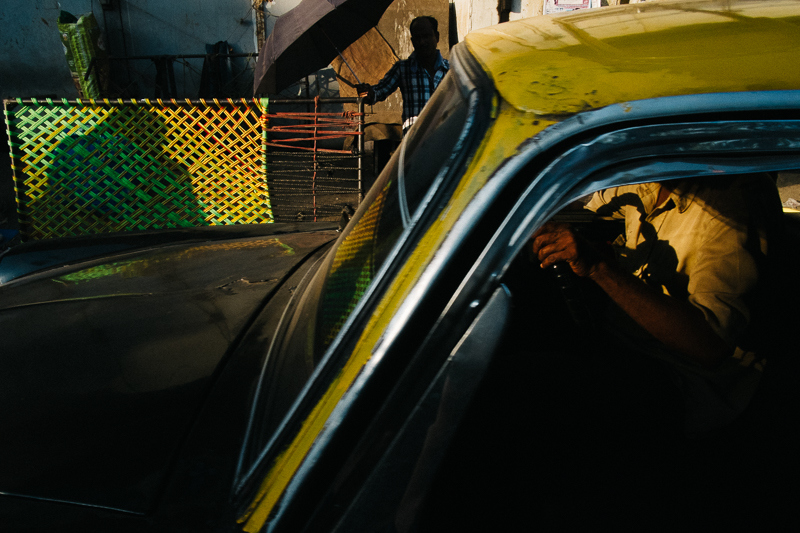 There's the places on the ocean front like Marine Drive, the Gateway of India, and Worli Seaface. You have the slums around Dharavi, Dhobi Ghat and Reay Road. You have great market spots like Chor Bazaar and Byculla Market. And then you have other big areas like Bandra, Dadar and around CST that provide plenty more to explore. And that's only the start to Mumbai for street photography.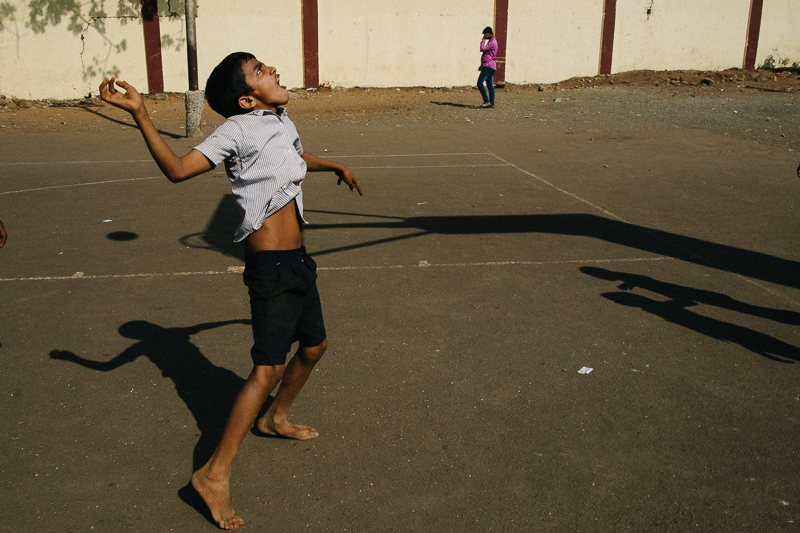 3. Marine Drive is my favorite
I know Marine Drive can be touristy, but it's still my favorite part to spend time around in Mumbai. It's not just for the photography, though. I love walking back and forth down the long strip by the ocean. There's a really enjoyable and unique atmosphere there. And while it can get very busy, it still feels like a slight escape from the city's chaos. The views are great, the people watching is amazing, and you can sit down anytime along the sidewalk bench.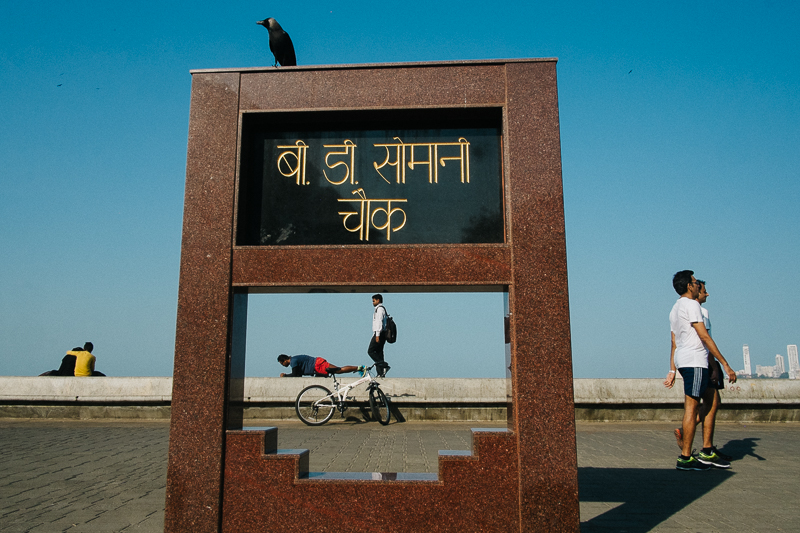 When it comes to the street photography, I love it too. You do have to be careful here because it's been photographed so many times before, but the challenge to capture something original is made more possible with all the activity and opportunities it provides. It's a hot spot for running and exercise too, which can give some entertaining scenes.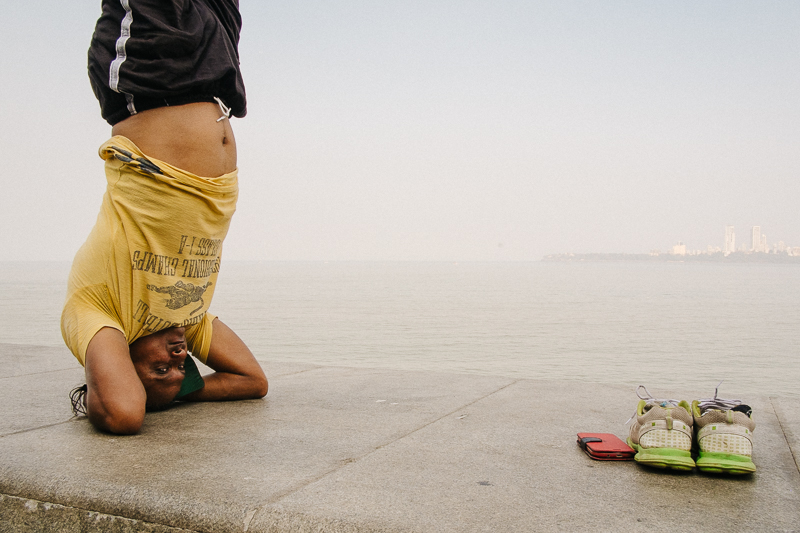 For day shooting, I'd recommend coming early in the morning when the sun faces the ocean for better lighting of the people and scenery, but for night and flash photographers, the evening and night is a great time for activity too.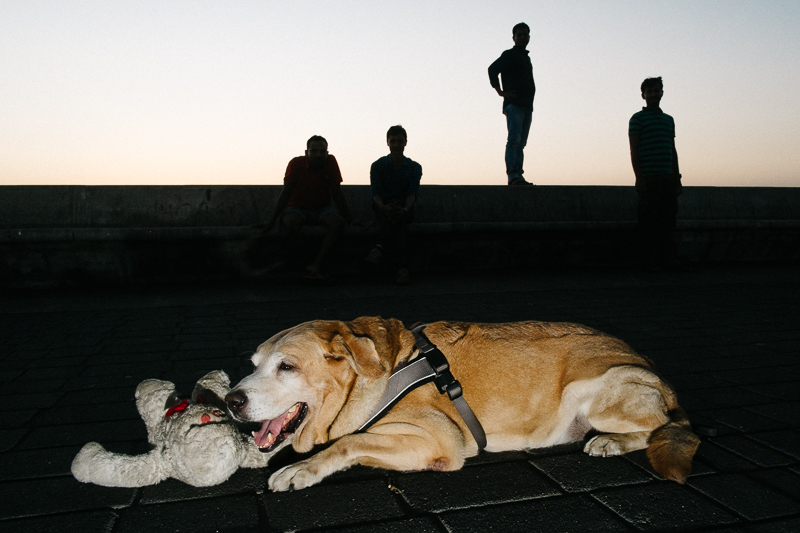 4. Most expensive city in India
I know the cost of living in Bangalore is high up there in India too, but for a visitor, Mumbai feels the most expensive by quite a bit. While India is very inexpensive for travel as a whole, Mumbai is the exception, especially when it comes to accommodation. When it comes to food, you can get by pretty well, though, but you must look for the right places. Some restaurants have european prices, but plenty don't. The rest of the prices will be noticeably higher compared to other cities in India.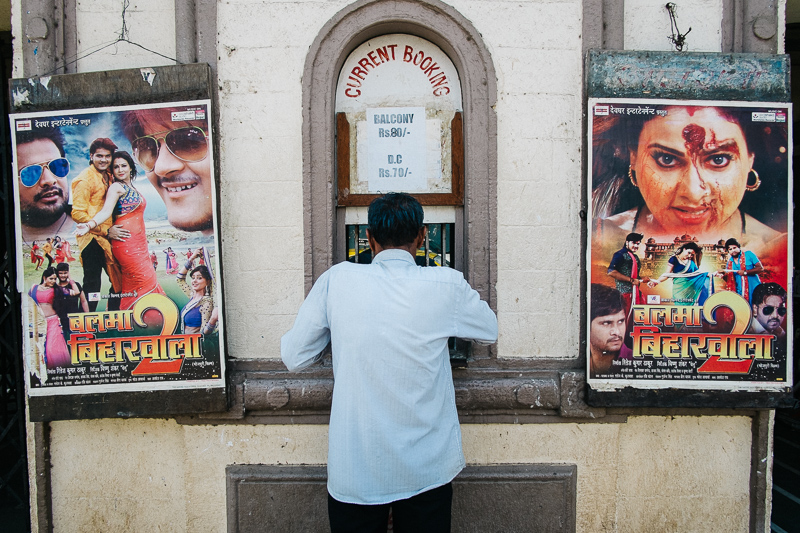 All in all, when it comes to costs, spending a week in Mumbai is similar to 2-3 weeks in most other cities in India. The biggest chunk of that being accommodation.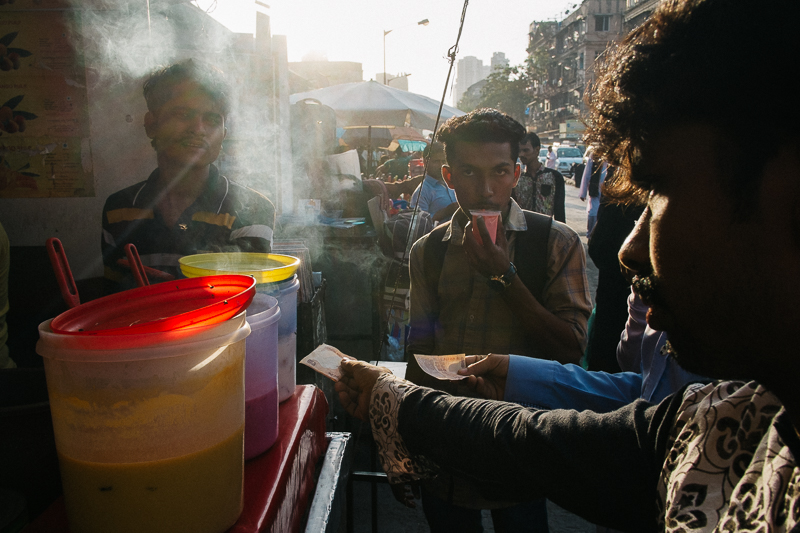 5. Using trains works well here
The local trains are a big deal in Mumbai. Everybody uses them to go around the city. They can get crowded, but it's a lot better than sitting in traffic. And much cheaper too. Most cities in India leave a lot to be desired when it comes to public transportation, but Mumbai is much better than the rest.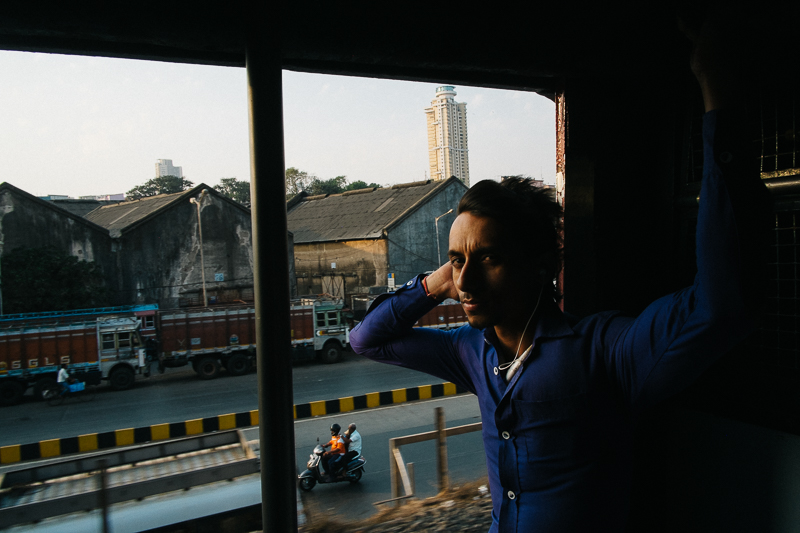 CST is the main terminal and is located in the southern Fort District. Up from there, the tracks divide out to take you around the city. I use the trains more than anything in Mumbai and it does a pretty good job to get me where I need to go fairly quickly. From there, I can walk and explore with camera in hand.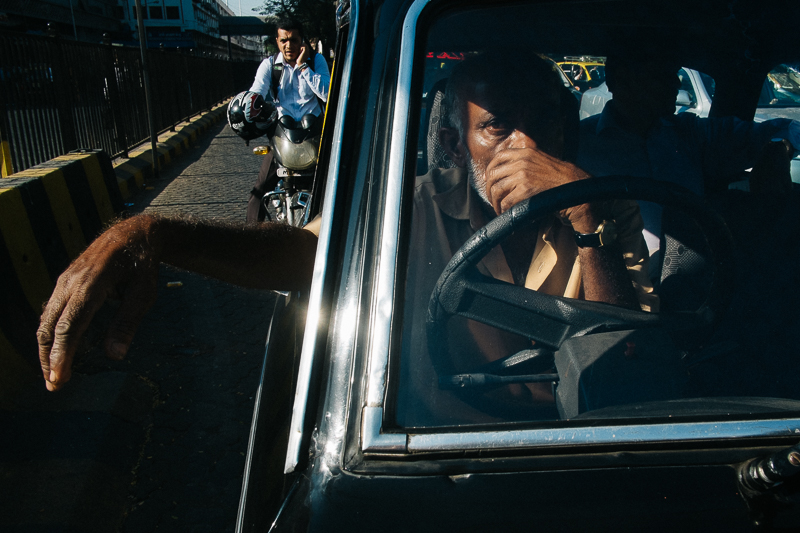 For photographers, transportation isn't the only reason to take the train, though. The activity and life on the trains are filled with photo opportunities and give an important aspect of city life in Mumbai. While the guards at the stations, especially CST, don't like photos, you can at least get some shots from inside the train while you're on the move. 
6. Strong British & Western Influence
Mumbai feels different from the rest of India. Part of it is because it's a massive and developed city, but there's also a greater feeling of British and western influence here. From the shops, restaurants and infrastructure to how the people are dressed and the architecture of many of the buildings, like CST.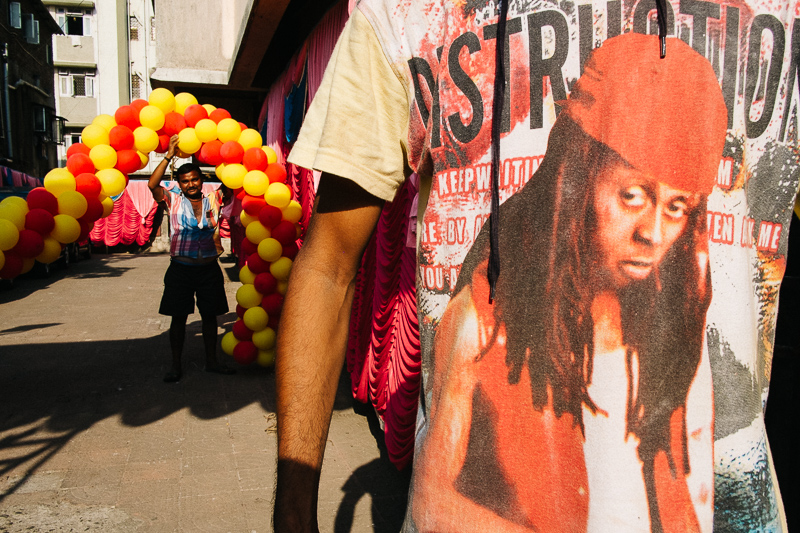 As mentioned earlier, that comes with some western prices, but it does give an interesting mixture of influence in Indian culture.
7. Light can be really harsh, but also beautiful
Many local photographers I met in Mumbai don't go out until after 4pm because of the harsh light here. I shot at all times of the day to maximize my time here, but the light is noticeably more manageable after 3-4pm, and in the morning.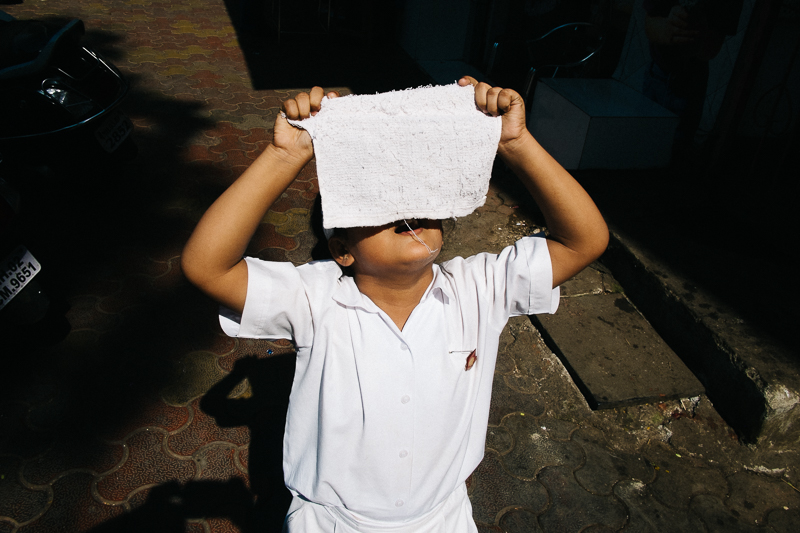 That being said, the light is amazing during those peak hours. It fills the city and provides the perfect complement to all the life Mumbai offers. You can also really work the highlights and shadows, while bringing out colors, and contrasts if working in black & white.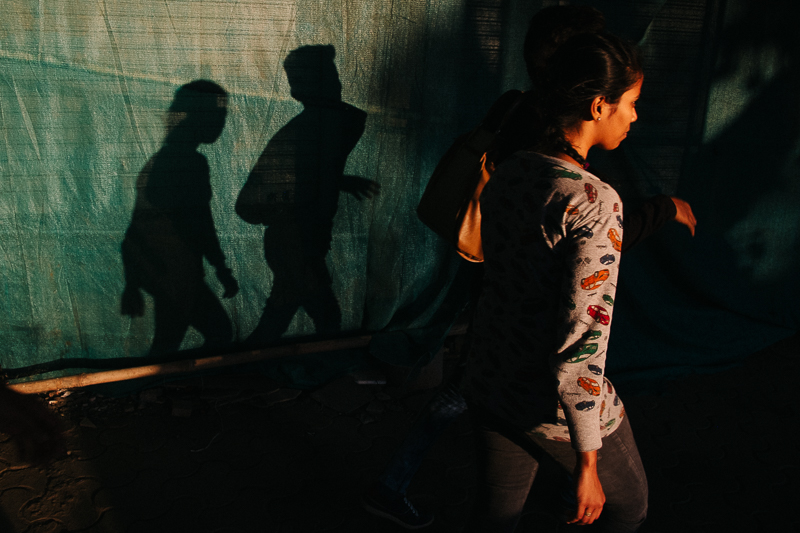 Big City Life in India
India is filled with big cities full of chaos, but Mumbai is the biggest. Mumbai is all about contrasts of life and endless places to explore that life with your camera. Elaborate colonial architecture, unique bazaars, parks, extravagant hotels, expansive slums, high-rise buildings, fishing villages, colors, chaos and much more. For a street photographer, it's one of the best cities you'll find.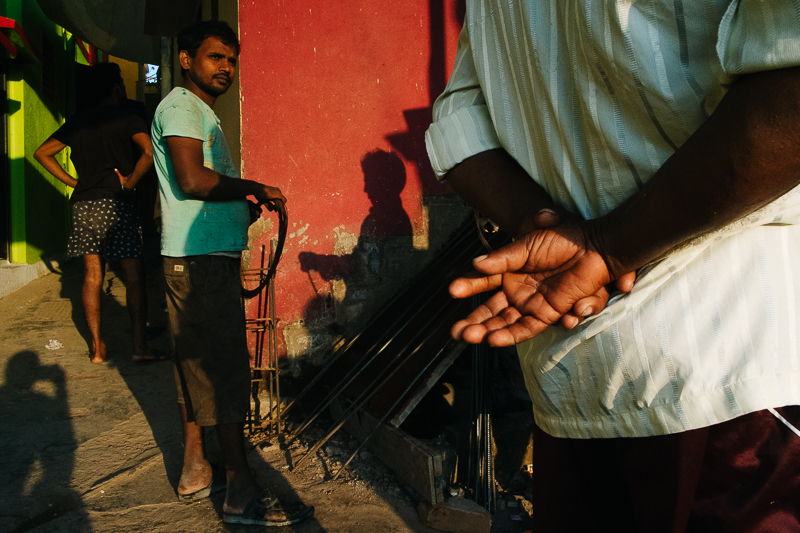 If any of you have been to Mumbai before, tell me about your experience and impressions of the city and country in the comments below! And stay tuned for more on Mumbai, including some of the best Street Photography shots I captured while there.
Click Here for More First Impressions on Cities Around the World 
(from a street photographer's perspective)