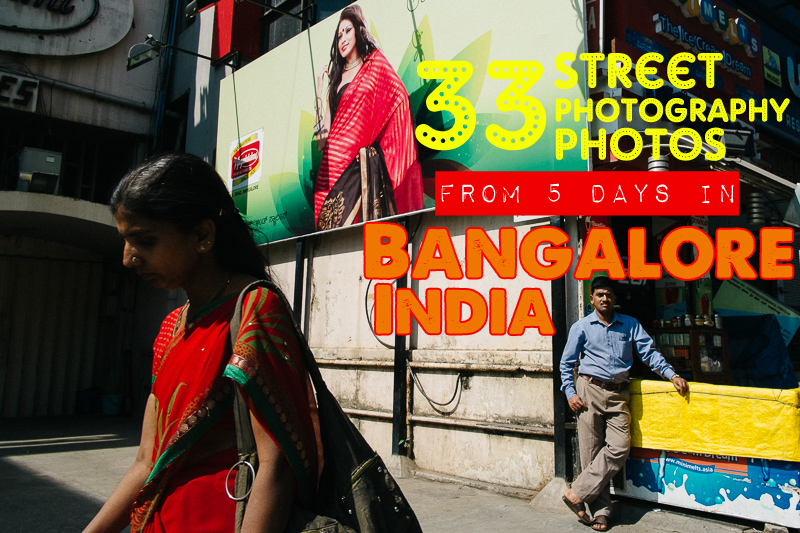 During my recent trip to India, the rapidly growing city of Bangalore was my second stop after Chennai. For an Indian city, Bangalore brings a unique mix of cosmopolitan big city and the colorful, chaotic charm India is famous for. Parts of it are rivaled only by Mumbai for its development and the rapid growth you see and feel is unmatched. For street photography, it gives a variety of places to explore that can differ greatly in atmosphere too. 
So here's 33 street photos that I was able to capture during my time in Bangalore…
33 Street Photography Photos from Bangalore
1.
2.
3.
4.
5.
6.
7.
8.
9.
10.
11.
12.
13.

14.
15.
16.
17.
18.
19.
20.
21.
22.
23.
24.
25.
26.
27.
28.
29.
30.
31.
32.
33.
For more info on Bangalore, be sure to check out my first impressions from a street photographer's perspective. And stay tuned for one of my in-depth City Street Photography Guides on Bangalore coming soon!

Have you photographed Bangalore before or do you plan on it someday? Let me know about it in the comments below!
And let me know which photos you like best too!