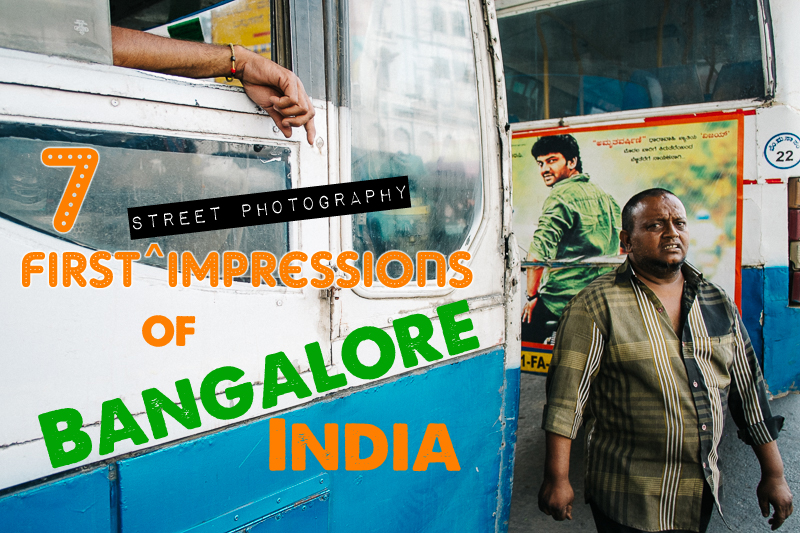 After Chennai, I took a train over to Bangalore, India. Now, like many of India's cities, the name has recently been changed. I understand the reasoning, but names like Bombay, Madras, Calcutta and Bangalore were seriously such good names. So since Bangalore's change is much more recent and I didn't meet one local that referred to their city with the new name, Bengaluru, we're still going to refer to it as Bangalore for this article :)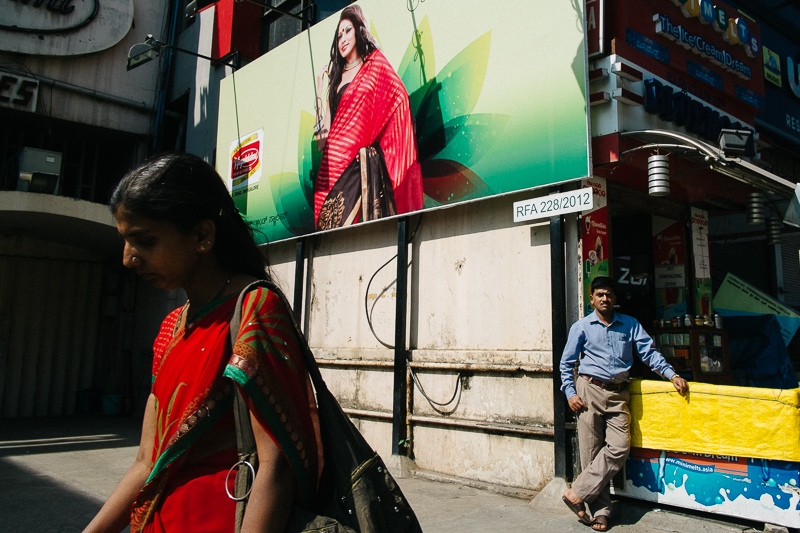 In a country full of rapidly developing cities, Bangalore is at the front. One of India's more cosmopolitan big cities, it brings comforts to visitors that you don't find yet in most of India, from hip hangouts to its more temperate climate. There's still multiple sides to the city, though, if you want to find the more chaotic India of old. 
So here are my first impressions of Bangalore, from my personal Street Photographer perspective…
7 First Impressions of Bangalore, India
(From a Street Photography Perspective)
1. KR Market is the most active area for street photography
KR Market consists of three markets with their own specialization. The area was actually built on an old battleground and was the first place to receive electricity in Asia. Today, it's the most active area in Bangalore, as it really never sleeps. The markets are both inside and outside with the largest flower market in Asia and a 3 floor tall main building. In addition to the market, the area is surrounded by busy streets full of shops, including the popular Avenue road.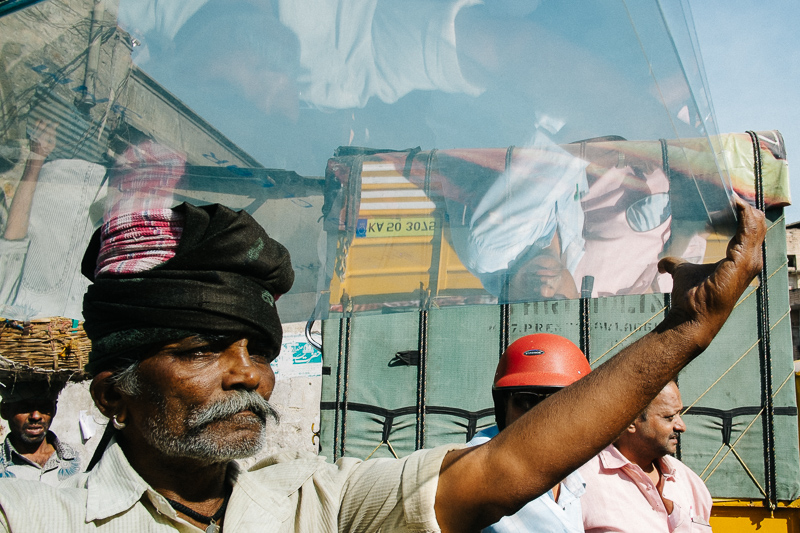 You can start in the middle of KR Market and just start exploring in any direction. You'll be surrounded by the chaos of workers, cows, carts, tuk-tuks, vendors and people going in every direction. Everywhere you look, there's something to capture in the KR Market area.
2. Traffic doesn't move & Metro not there yet
Traffic is crazy and chaotic all over India so judging by looks, Bangalore's traffic goes along with the norm. If you're actually in the traffic, it's a different story, though. It's not just slow, like many of India's bigger cities. In Bangalore, it doesn't even move. I tried the bus for a 7 km journey and it took just under 2 hours. That's slower than walking. 
Talking to the locals, there's a few reasons for this. There's a high number of cars instead of motorbikes compared to many of India's cities, the roads aren't as wide, and the infrastructure wasn't ready for the rapid growth Bangalore has seen recently. Tuk-tuks can navigate through traffic best, but other than that, walking is the best idea in Bangalore.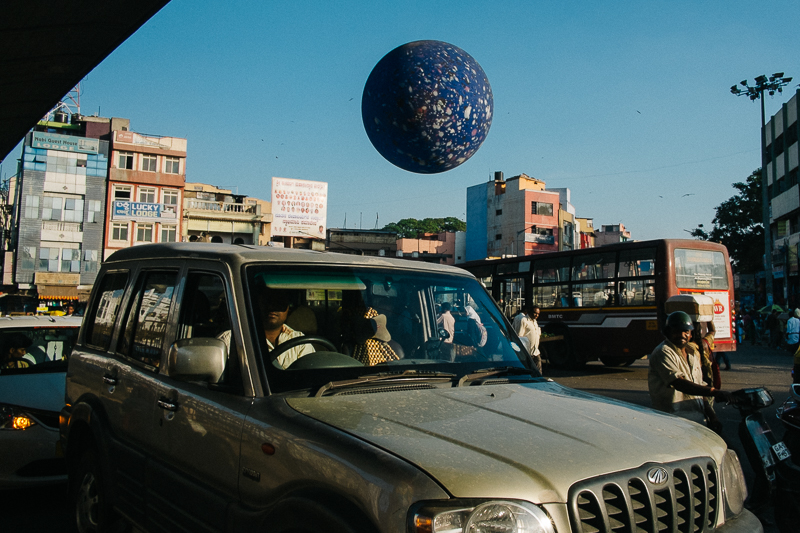 A metro system has been in the works for years now in Bangalore, but with a finish date that keeps moving back. Currently, there is one line that goes a few stops, so if you're anywhere along MG Road to Indiranagar, you might want to give it a try since it costs nearly nothing, but it'll only cut off a few kilometers within that very specific area.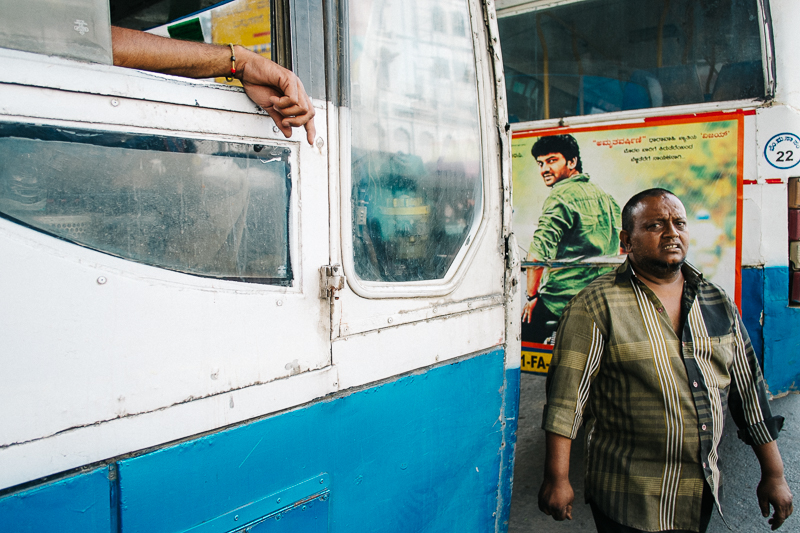 3. Garden City to Silcon Valley
Bangalore's nickname is the "The Garden City" for all of its parks and greenery, but today that nickname is a little misleading. Many of the parks are under construction and becoming more brown than green. There's still many large parks, but most of them aren't the gardens their nickname envisions.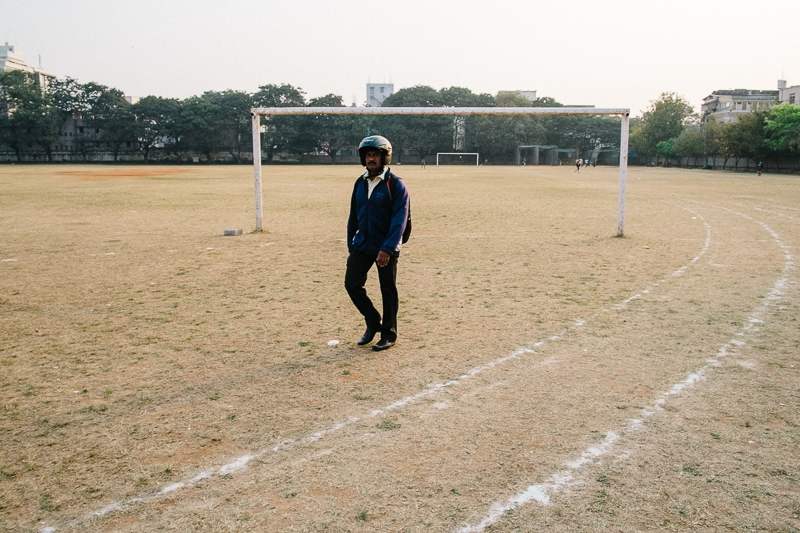 Bangalore's newer nickname has become the "Silicon Valley of India" due to its surge as a leading Information Technology (IT) exporter. This is a big reason for the rapid development and growth of the city. You can see this in the number of new buildings and offices, and the amount of young people the city attracts for jobs. It can bring another layer to the city's atmosphere for photography too.
4.  Ads and posters can make for interesting backgrounds
Bangalore is full of colorful advertisements, posters and street art. From paintings of political figures to movie posters, there's a lot of interesting things you can work into your photos here. They can help add to a street photo and give another layer or point of interest in the scene. They're usually very colorful too.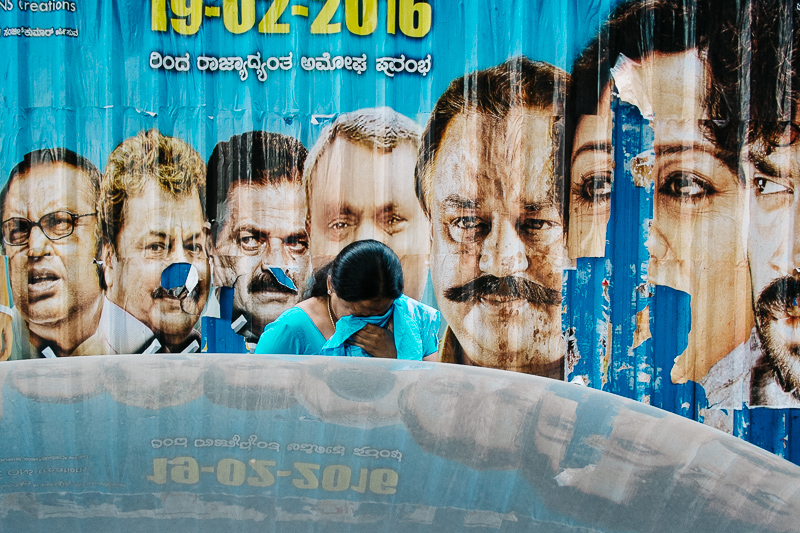 5. Shivaji Nagar is another good area to explore
Shivaji Nagar is another neighborhood I really enjoyed for Street Photography. Here, you have commercial street, which is full of shops, the Russell Market area, with plenty of activity, and you can walk all the way up to Pottery Town to see the pottery makers. There's so many areas of interest to explore in between here too that you could spend a day walking around it all without getting bored.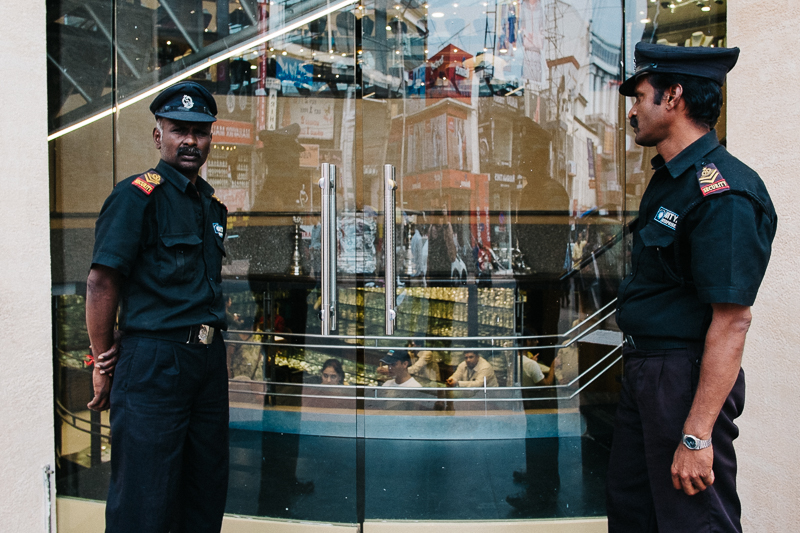 6. Rapid Change & Development
I've mentioned this some already, but I've traveled to most of the bigger cities in India now and nowhere have I found the rapid change more noticeable than in Bangalore. Talking to a young local, he told me how back in high school, his friends loved sharing stories about any nice car they saw in the city. It was so rare that it was special. Today, less than 10 years later, the streets are filled with nice cars.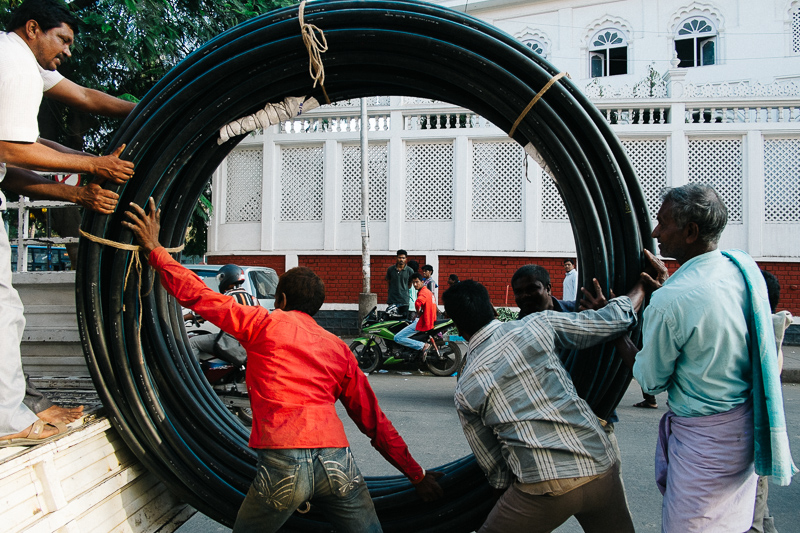 Bangalore is one of the fastest-growing urban areas in the world and it shows. Some even call it the most developed city in India today. Western restaurants and fast food joints all over, designer shopping, and luxury car dealerships. The nightlife is much more westernized too with hipster bars and dance clubs. It really has a different feeling than the rest of India, rivaling Mumbai in a feeling of development.
7. Young feeling
Bangalore is full of universities and tech jobs so it attracts a lot of younger people. This is partly why the nightlife is as big here as anywhere outside of Mumbai. There are coffeeshops, chic bars, cafes, designer shops and lots of other places that cater to a younger crowd. Some of this you won't see in any other Indian city to this degree or atmosphere, not even Mumbai, especially when it comes to craft beer pubs and hipster bars.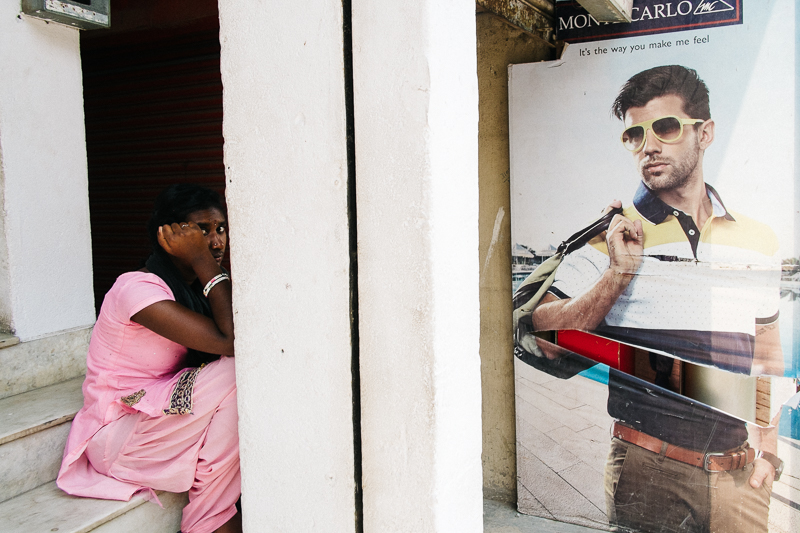 This young, cosmopolitan vibe mixed with the more preserved areas from the city's past make for a very interesting Indian city to experience and capture with your camera.  
Mix of Past & Future
Bangalore provides a great mix of past & future India in one city. For the past Bangalore, you have places like KR Market and Shivaji Nagar, but for the new Bengaluru, you have places like Brigade Road, 100 Feet Road and UB City. So seeing these different visions of the same city makes for a very interesting street photography experience. Personally, I tend to prefer the rougher, older parts of a city, but here you have both so you can mix it up. And getting the opportunity to visit a city in the middle of such rapid change can be a great thing for street photography.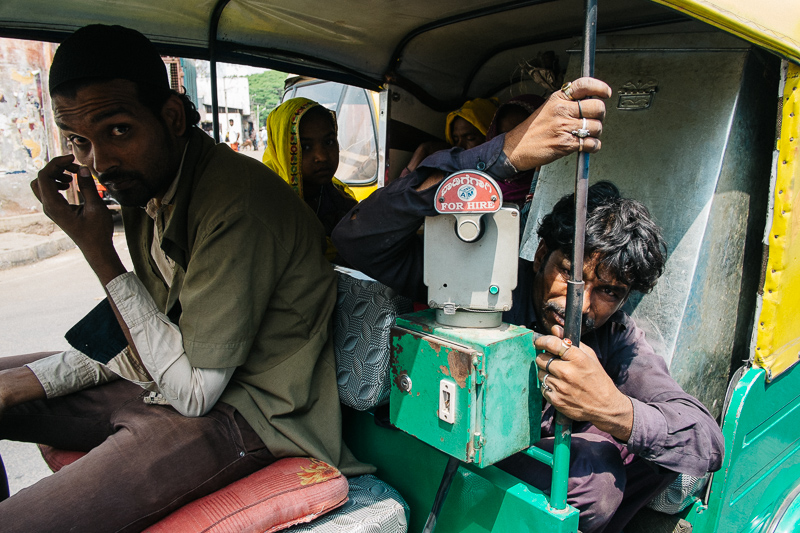 If any of you have been to Bangalore before, tell me about your experience and impressions of the city in the comments below! And stay tuned for more on Bangalore, including some of the best Street Photography shots I captured while there.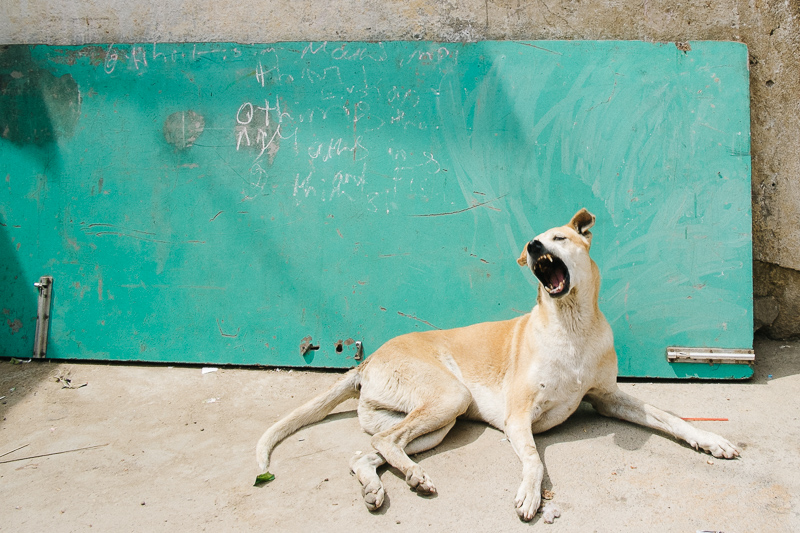 Click Here for More First Impressions on Cities Around the World 
(from a street photographer's perspective)