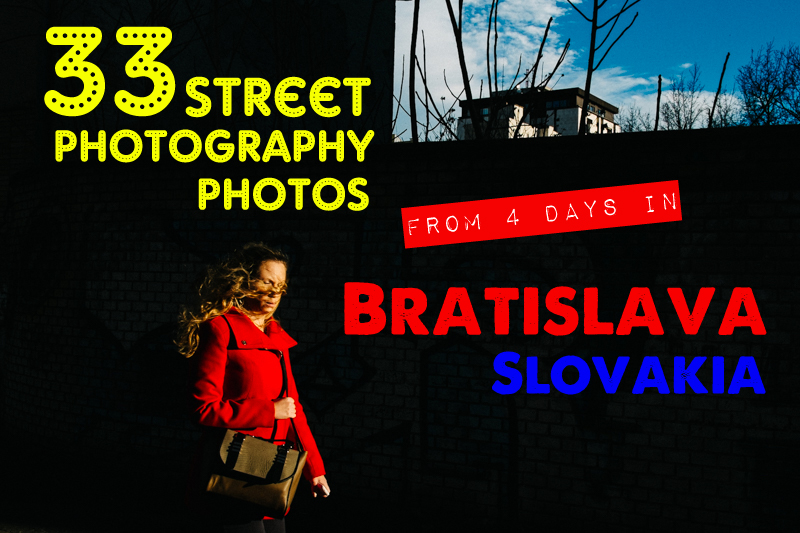 While working in Budapest, I decided to take a quick 2 hour train ride up to Bratislava, Slovakia to spend a few days in a city I didn't know too much about. It's not at the top of most people's lists to visit when it comes to European capitals, but I'm more than glad I spent some time exploring this unique little city with my camera. It has a relaxing vibe with history, character and a ruggedness that comes without the fast paced chaos of bigger capital cities.
So here's 33 photos that I was able to capture during my time in Bratislava…
33 Street Photography Photos from Bratislava
Starting in the Streets of Bratislava..
1.
2.
3.
4.
5.
6.
7.
8.
9.
10.
11.
12. 
13.
14.
15.
16.
17.
18.
19.
20.
21.
22.
23.
Around the Old Town…
24.
25.
Running into an Anti-NATO Rally…
26.
27.
28.
29.
Finishing off with some Shadow & Light…
30.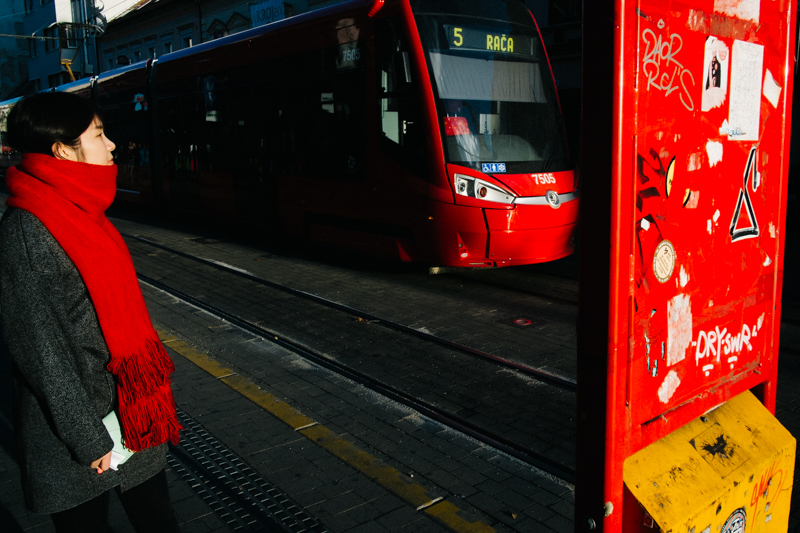 31.
32.
33.
Bratislava isn't the biggest, most exciting city in the world, but it has a charm that other cities don't have. It's a relaxing escape in a capital city that grows on you the more you explore. It's a place I'd recommend visiting to get away from the chaos of the bigger cities, while still experiencing a city full of history and a character all its own. Check out my first impressions of Bratislava from a Street Photographer's perspective to find out more. And stay tuned for a Street Photography Guide to the city!
Have you visited or photographed Bratislava before? Do you plan on it someday? Let me know about it in the comments below!
And let me know which photos you like best too!