*A Shooter Files interview series featuring photographers from around the world with a focus on capturing Street Photography in their own cities and countries 
The Shooter :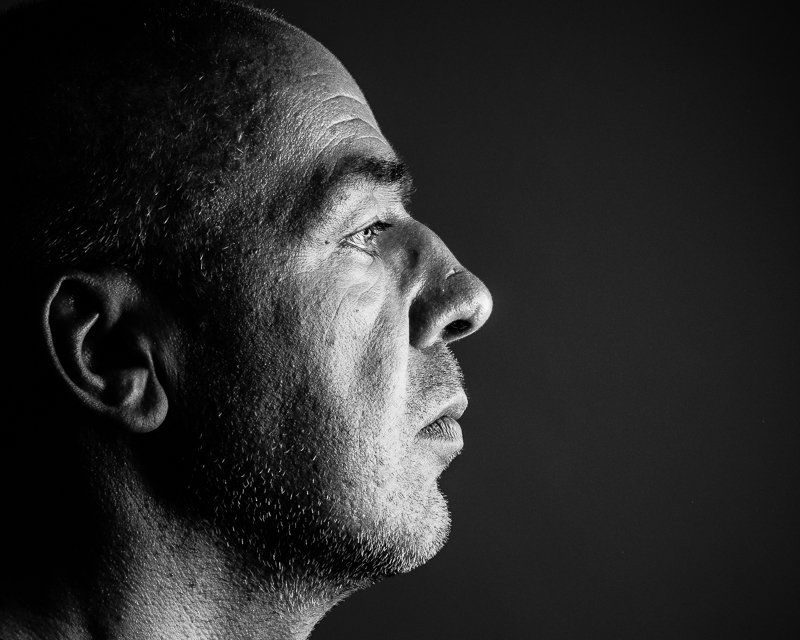 Martin is an internationally acclaimed photographer based in Berlin, Germany. 
While his work focuses on Street Photography and portraiture, he also focuses on capturing these subjects with his own dark and contrasted style. Martin's Street Photography shows an emphasis on bringing out the contrast between the human spirit of the people and the structure of their urban environment.
Much of Martin's work is dark and gritty black & white. He uses this medium in way that brings focus to contrast, light, and geometry, which gives a very artistic look to his images. He makes photographs that show his personal view of urban life, including its sublime beauty from the darkness.

I'm very excited that Martin agreed to be interviewed and featured, along with his city and photos, for this installment of "A Shooter in…" interview series.
And now for the interview…
(All photos were made in Berlin, Germany by Martin Waltz)
1. Can you tell me a bit about how you got into Photography, and more specifically, Street Photography?
I started in my teens. My father was a photo amateur and taught me the basic stuff. I always had a thing for the streets. I love roaming the streets when coming to a new city. So I started to shoot in the streets quite naturally.
Yet, I had no idea that there was a genre called street photography.
Studying the masters of street photography and connecting with fellow street-togs came much later.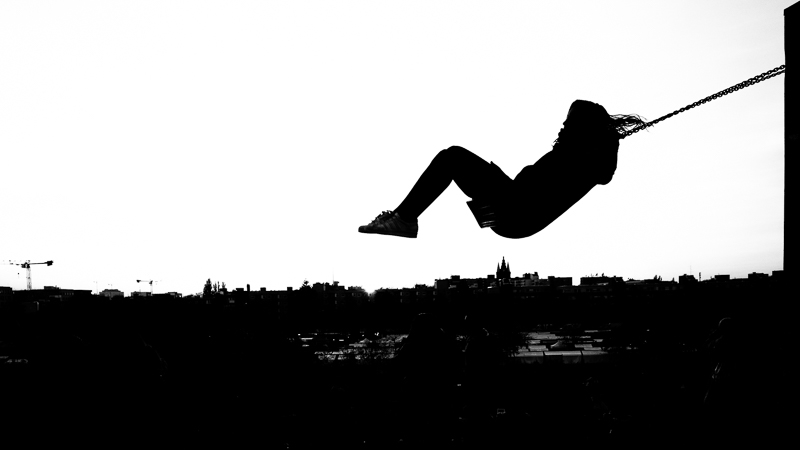 2. How would you describe your style/interests when it comes to photography?
My own style is mostly a dark, gritty, highly contrasted black and white with a strong emphasis on geometrical forms and patterns. I'm interested in anything people and in anything urban. Other than street, I shoot mostly portraiture.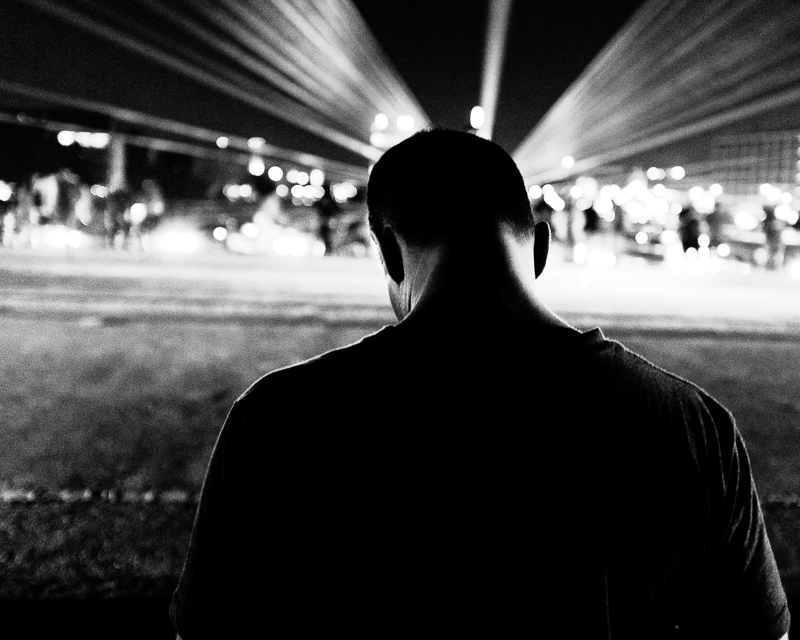 3. How long have you lived in Berlin, Germany?
31 years. I came to Berlin 5 years before the wall came down.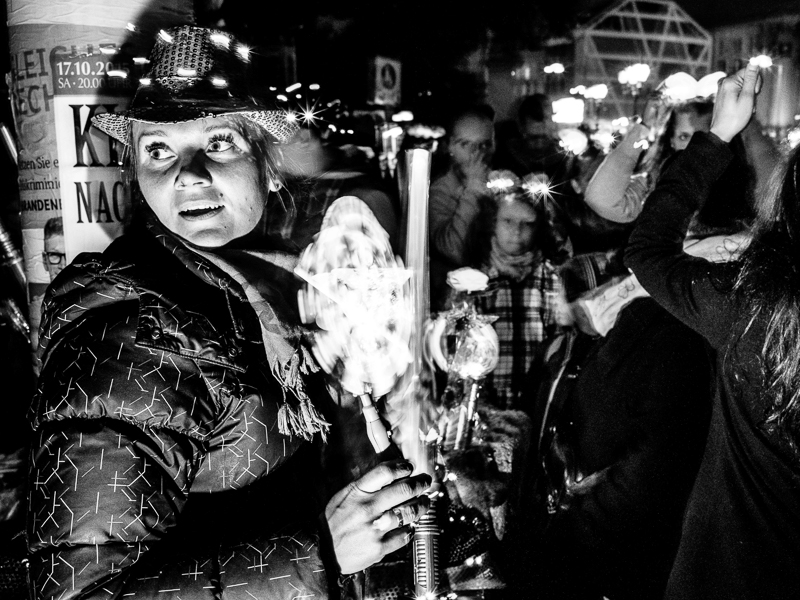 The City :

 
Berlin, Germany
4. From a Street Photographer's perspective, what are the first words that come to your mind when thinking of Berlin?
Berlin is a city in the making. Large parts of the center of Berlin were newly built after the unification. Huge construction projects are still ongoing. There is a constant change in the urban landscape. Due to gentrification, some neighbourhoods are changing very fast.

5. What do you like most about shooting photography in Berlin? Is there anything unique about Berlin for photographing?
Berlin has a high degree of diversity in people, in lifestyles, in architecture and urban landscapes. That is fairly unique to Berlin.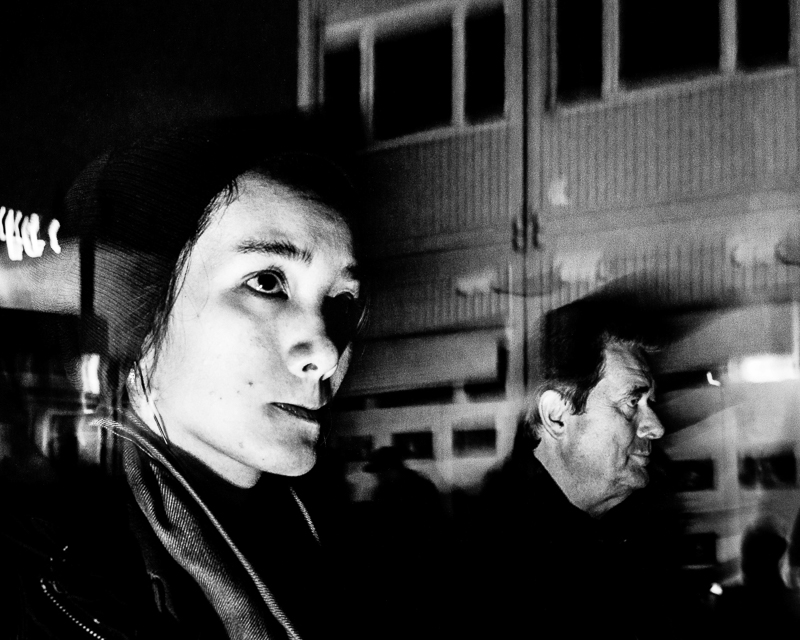 6a. Germany's public photography laws are well known amongst Street Photographers. How would you say this actually affects yourself when out shooting in Berlin?
Well, there is exactly one case that I know of where a street photographer was facing a law suit. He got the legal cost easily crowd funded and he is going all the way up to the supreme court.  The final verdict is still out. So in real life, the legal situation is not much of an issue.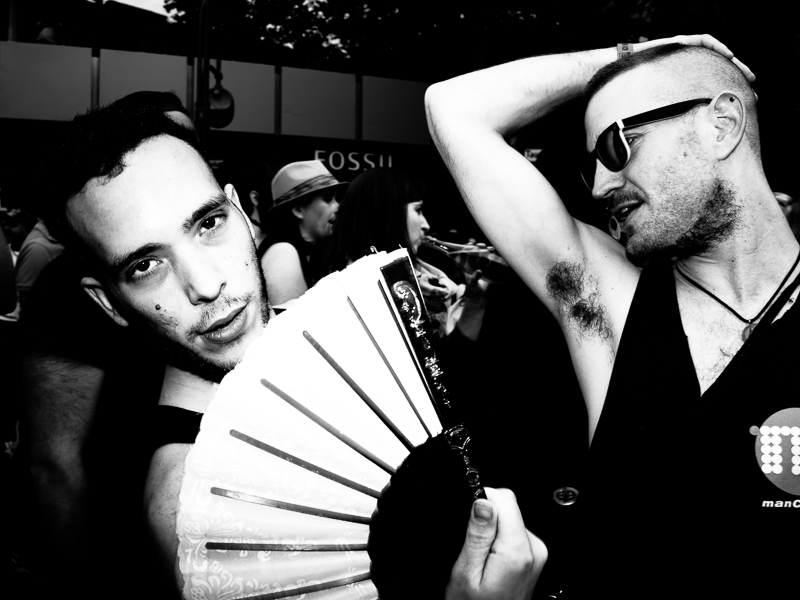 6b. Would you say people's reactions to being photographed in Berlin are different compared to other places?
No, the reactions are exactly the same as everywhere. Most people ignore it, some people like it, some people dislike it. Some basic social skills and the offer to delete an image was always enough to keep me out of any trouble.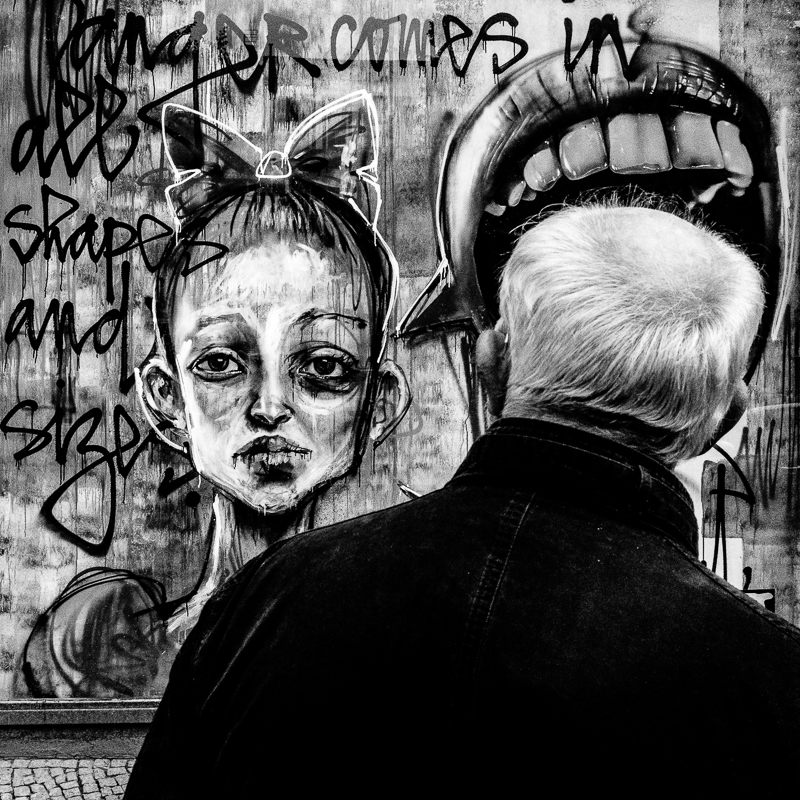 7. Can you give a snapshot of a typical day for you shooting photography in Berlin? Has anything interesting happened to you while shooting Street Photography there?
First, there is a short preparation phase: choose camera, check for SD card, clean lens, check settings, pack spare batteries.
Then it is hitting the street. Sometimes I have a target location, sometimes it is completely random. When starting out, I'm usually a bit anxious. I feel I do not see anything. Eventually, I will settle in and start shooting. Finally, there comes a moment when I start to lose focus and the concentration wears off, which is either the moment I take a break or go home.
The most interesting thing that happens is that you get to talk to people you wouldn't have otherwise.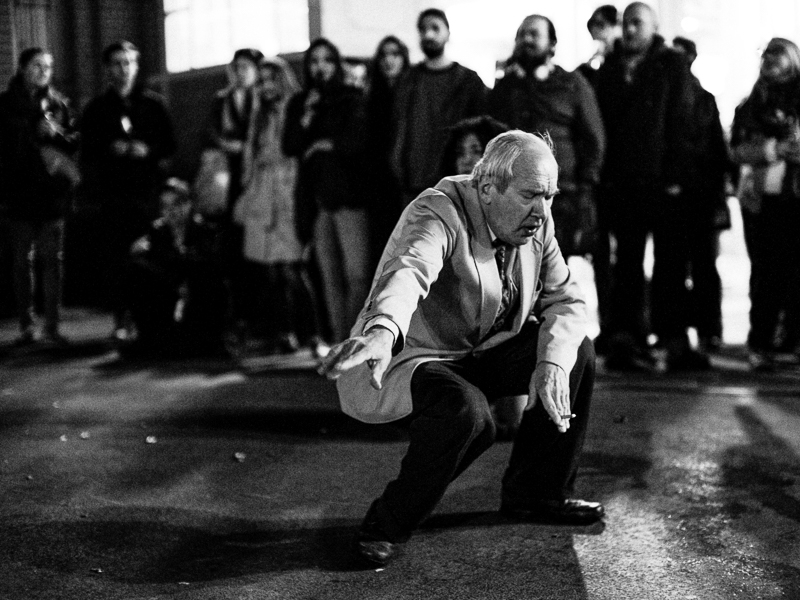 FAVORITES IN THE CITY:
8. What are a few of your favorite streets and spots for shooting photography in Berlin?
Warschauer Strasse, Oberbaumbrücke, Eastside Gallery, and Schlesisches Tor is certainly my favorite area. It is where the formerly eastern district of Friedrichshain connects with the former western district of Kreuzberg.
I like the Tempelhof Airfield as well, an abandoned former inner city airport.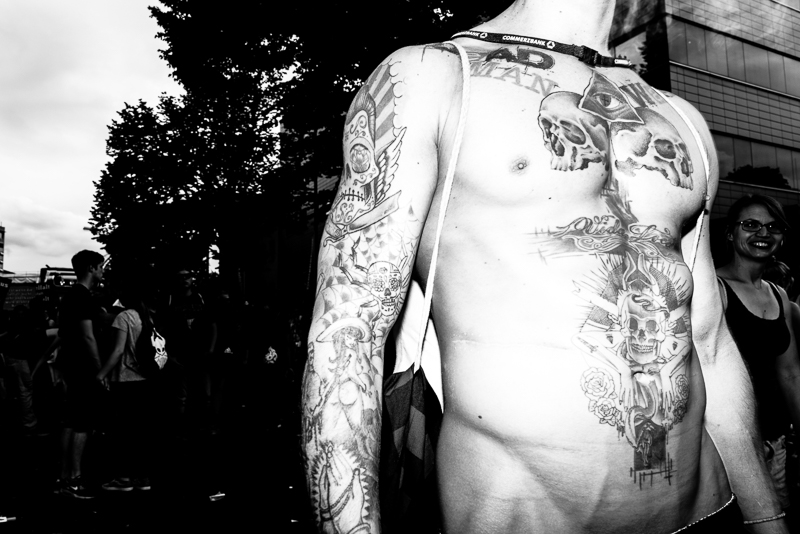 9. What are some of your favorite subjects to shoot in Berlin? Do you have a favorite photo, or one that stands out in your memory, that you made in Berlin?
No, my favorite photos change all the time. The Berlin Holocaust Memorial is a place where I shoot a lot. I have an ongoing series on the human interaction with the memorial.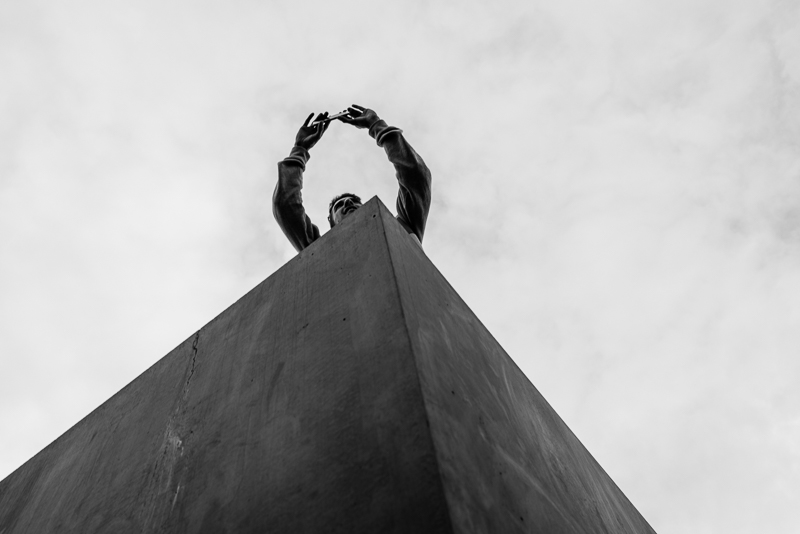 10. What are your favorite non-photography activities when out shooting in Berlin?
I'm pretty much an espresso geek, so exploring coffee shops is a much loved side activity.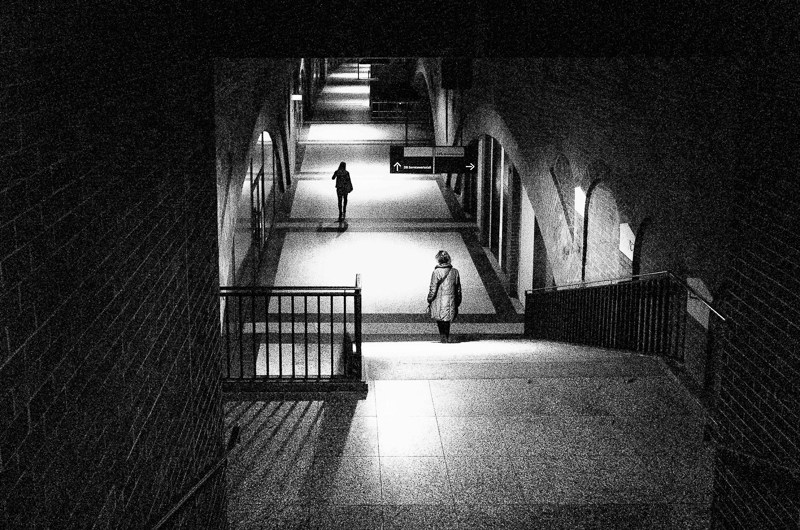 11. Outside of Germany, what has been one of your favorite places to shoot Street Photography?
Tel Aviv was really amazing, such a rich environment. But I also enjoyed shooting street in Istanbul, Prague, Vienna and Paris.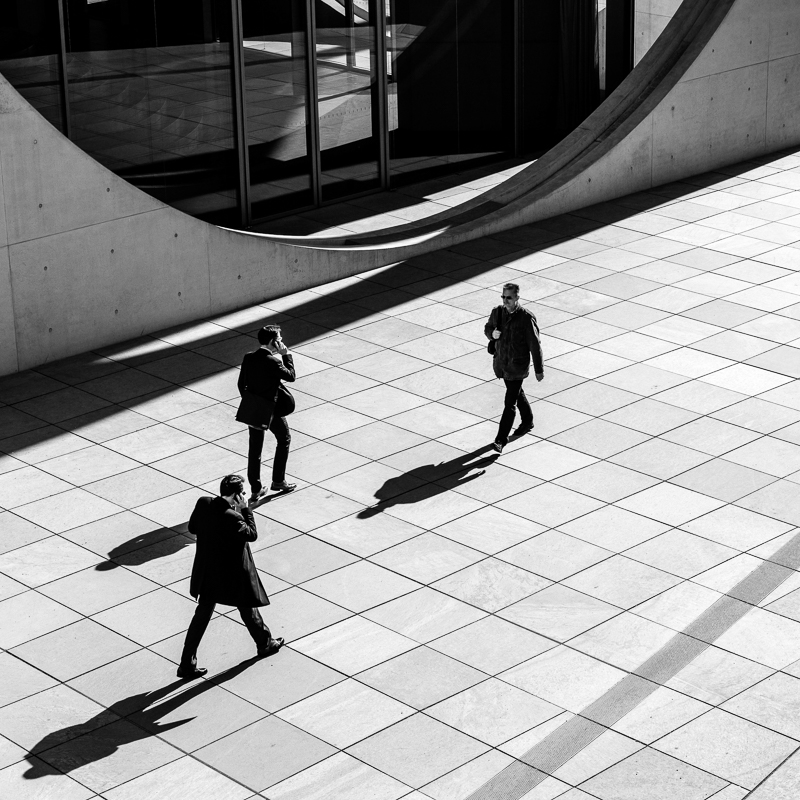 12. Last, but not least, what Tips would you give a Street Photographer coming to shoot in Berlin?

Come during late spring or summer and be amazed by a mediterranean style street life. Fall and winter can be quite cold with very little daylight.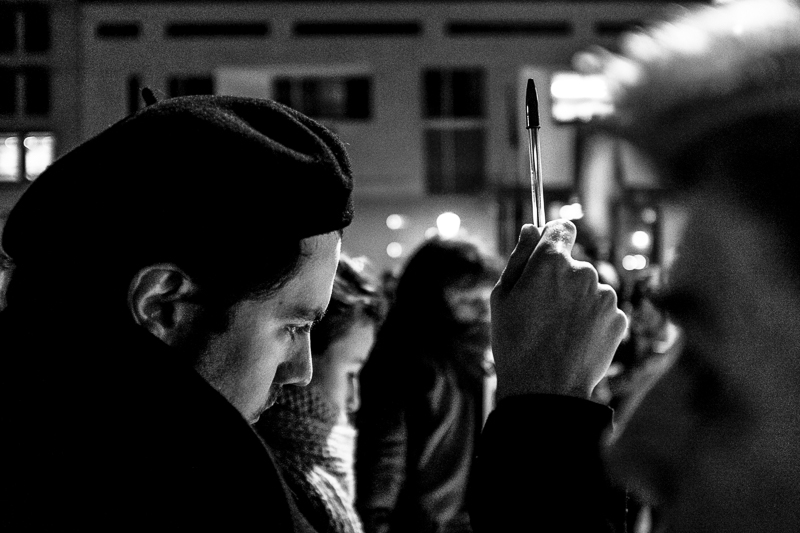 A big thank you to Martin for sharing his work, answers and city!  
For everyone who would like to see more of Martin's work, just follow the link below…
The Link :