*A Shooter Files interview series featuring photographers from around the world with a focus on capturing Street Photography in their own cities and countries 
The Shooter :
Gabi was born in Tel Aviv, Israel and never left. You can experience so much of the city just by looking through Gabi's work. He captures the life of Tel Aviv in a way that would make anyone want to visit.
Gabi manages to mix a lot of different qualities into his photography. His work contains multiple layers, complex scenes, interesting moments, and a great use of natural light and shadow to really bring his photography to life. I also love how he captures color, but he has plenty of amazing black and white work too. His photography does it all. Gabi's able to use his camera to bring out so much life from the day-to-day world and his photos grab your attention and keep you looking. 

I'm very excited that Gabi agreed to be interviewed and featured, along with his city and photos, for this installment of "A Shooter in…" interview series.
And now for the interview…
(All photos were made in Tel Aviv by Gabi Ben Avraham)
1. Can you tell me a bit about how you got into Photography, and more specifically, Street Photography?
It all started long ago, but I did not know it was "it." During the 1980's I photographed using film cameras. Even then I used to wander in the streets of Tel Aviv in search of the extraordinary. I then stopped and had not touched a camera for 20 years until I received a digital camera as a gift for my birthday from my wife 5 years ago. The rest is history….
Why Street photography? I think what characterizes me is that I love taking photos of people in urban surroundings since there is always a story to catch.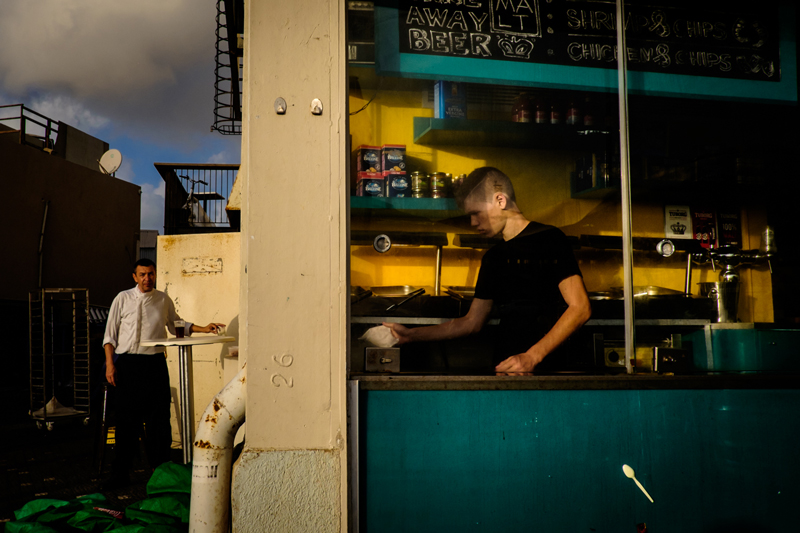 2. How would you describe your style/interests when it comes to photography?
The street is not a studio. Sometimes I stand and wait for things to converge – a cyclist, a dancer, a child – moving along. They are not aware that they are moving towards a certain object, but I am. Via the camera lens I am constantly looking around me, searching for that 'decisive' moment that will never return, unless I catch it. When pushing the button, I try to make some sense, restore order to the chaotic scheme of things in the composition. The components 'speak' with each other in a special dialogue, either by color, shape, or light. Capturing the elusive, special moment after which things will never be the same and making it eternal – that is my goal. Forgotten, transparent people in urban surroundings are being granted their moment of grace. The shadows, fragile outlines, reflections within daily lives that are not noticed in the busy and thick urban landscape and sometimes are even crushed by it – these are precious to me.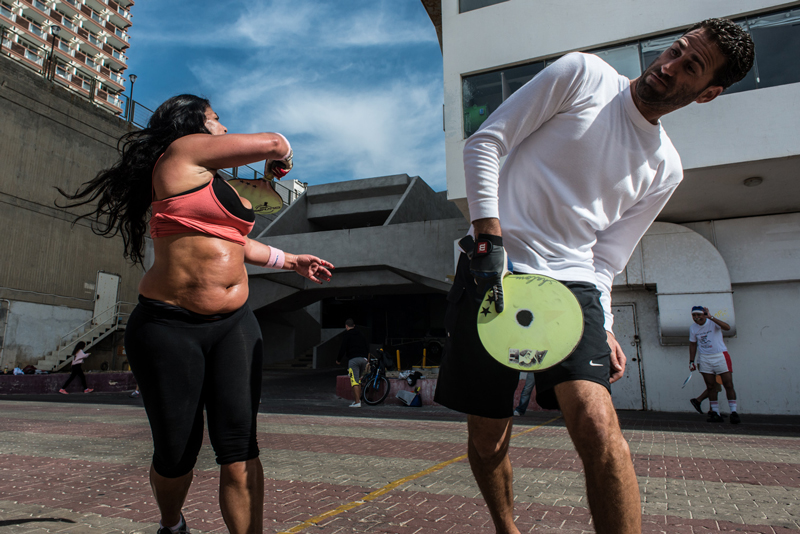 3. How long have you lived in Tel Aviv, Israel?
I was born in Tel Aviv 55 years ago, Tel Aviv is the city which I grew up in, have never left and is a part of me and my photography.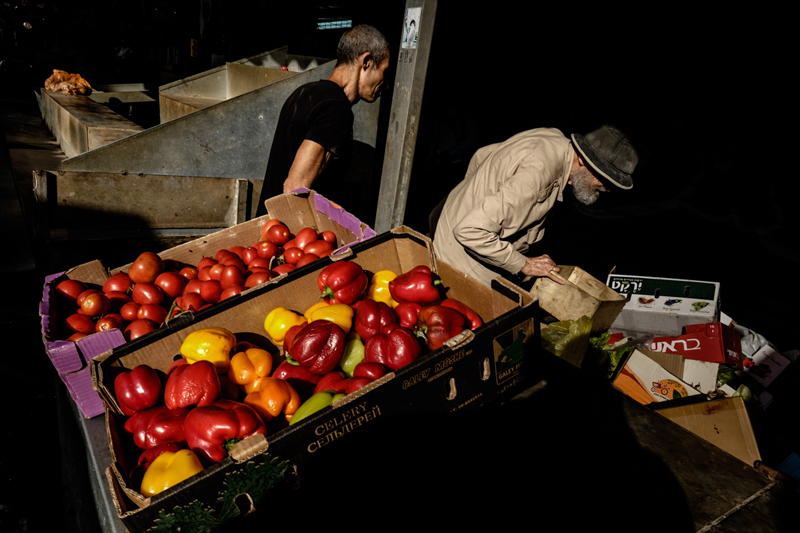 The City :

 
Tel Aviv, Israel
4. From a Street Photographer's perspective, what are the first descriptive words that come to your mind when thinking of Tel Aviv? 
I am familiar with the streets and alleys in Tel Aviv and many corners carry nostalgic memories.  I like the beach and what happens there especially during the afternoons, the people, the markets and to play with light and shadow. The city is full of immigrants, mainly from Africa, who live downtown and allow a glance at other cultures. There is a huge difference between the North and South of Tel Aviv as if there are two cities. I prefer shooting in the South.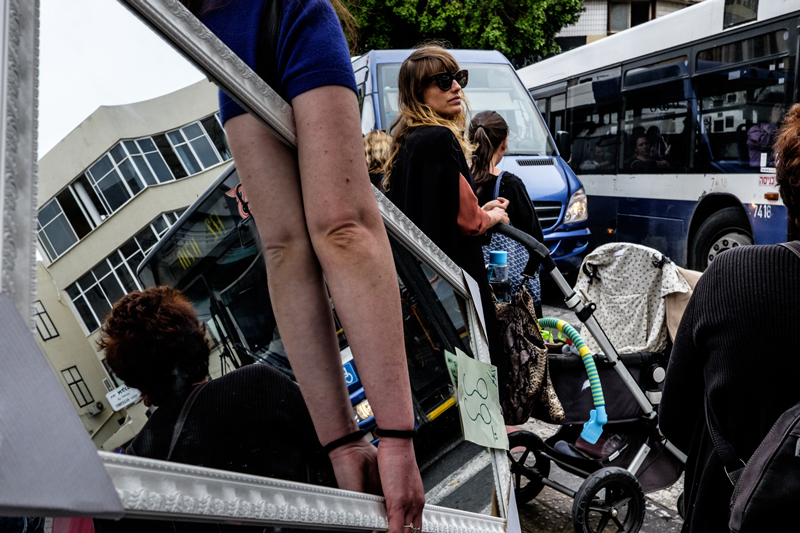 5. What do you like most about shooting photography in Tel Aviv?  What makes Tel Aviv unique to other places for photographing?
I try to show that Tel Aviv is a cosmopolitan modern city, like New York, London, Paris and Berlin, with great beaches, restaurants, clubs, festivals and markets. I wish many will come and visit it.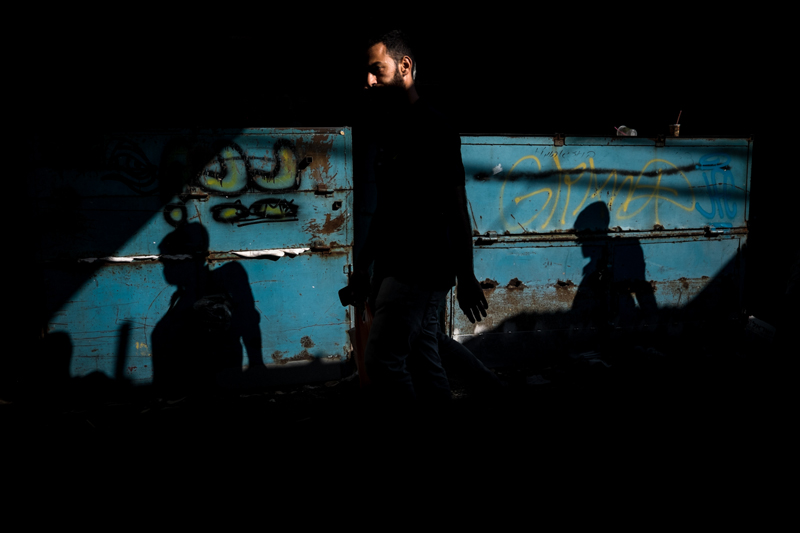 6. Do you approach Street Photography differently in Tel Aviv than you do in other places? How would you say people's reaction is to Street Photography in Tel Aviv compared to other places?
Tel Aviv is like any other big modern city in the world. People are less suspicious to the presence of a camera than people in some cities I have visited.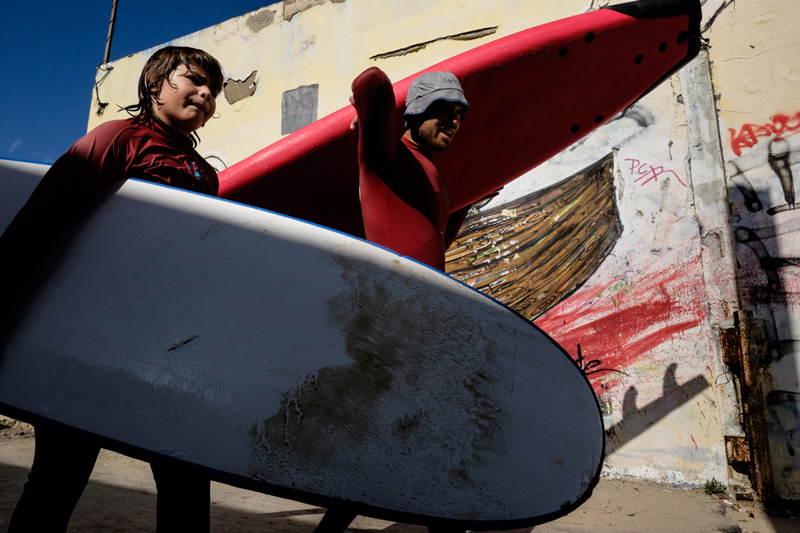 7. Can you give a snapshot of a typical day for you shooting photography in Tel Aviv? Has anything interesting happened to you while shooting photography in Tel Aviv? 
Like a fisherman who goes to his daily work without knowing what he will catch, I take my camera and dive into the streets without knowing what will happen 5 minutes later. It is an adventure. I have my favorite places and I never return with the same photos. It is always different: the people, the light and shadows, the atmosphere and I never forget to have my pint of beer. This is the fun part. The hard part is when I come home and try to make a selection of the best photos and to do minimal editing in the post-processing stage. Many interesting things happen during shooting in Tel Aviv. I always meet new people and hear new stories.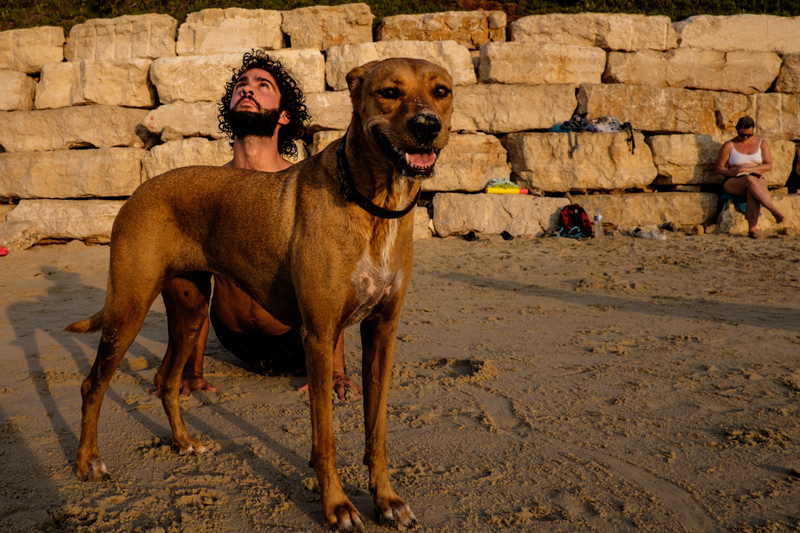 8. What are a few of your favorite streets and spots for shooting photography in 
Tel Aviv?
I like the food markets and the flea market in Jaffa area, the beach, the old port and the downtown area.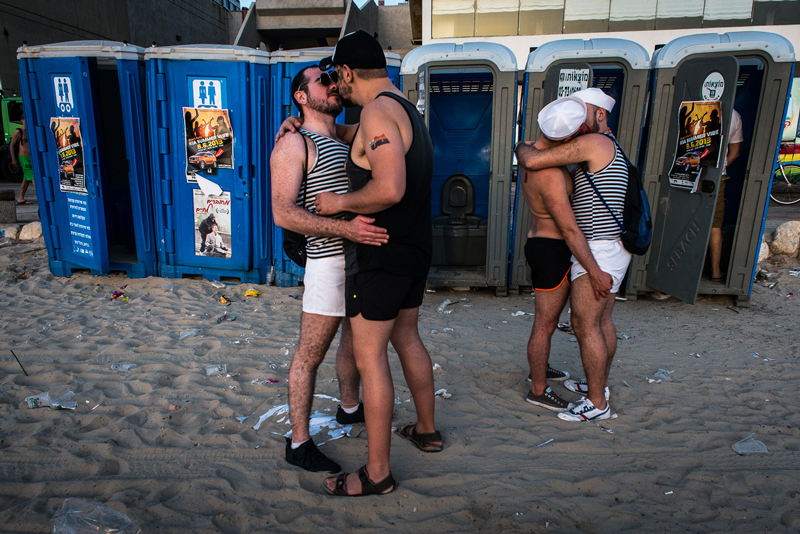 9. What are some of your favorite subjects to shoot in Tel Aviv? 
My favorite subjects are interactions between people, surrealistic scenes and good composition.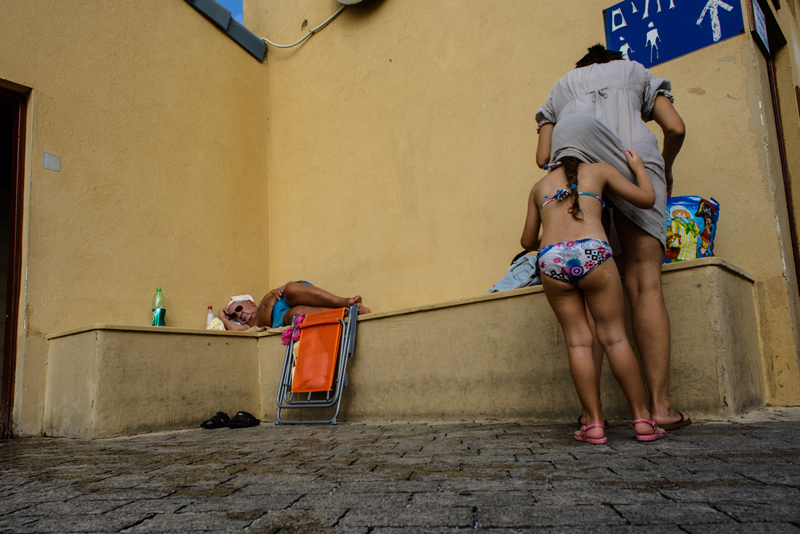 10. What is your favorite non-shooting activity when out shooting photography in Tel Aviv? (What do you like to do for photography breaks in Tel Aviv?)
I like to meet friends for beer and have a chat.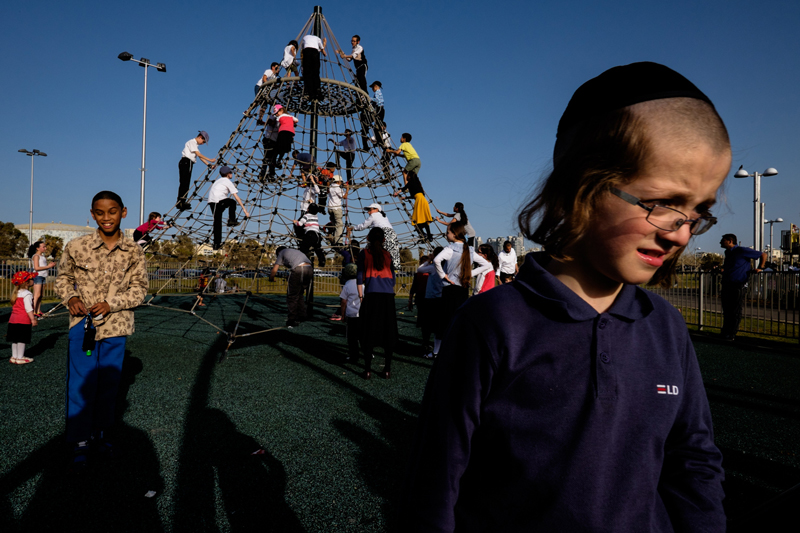 11. Outside of Tel Aviv, what has been one of your favorite places to shoot Street Photography?
I visited Cuba twice. Cuba is paradise for photographers. I was attracted to the strong feeling of travelling in time, of people living in a bubble disconnected from the Western world as we know it. Far from abundance and comfort, distant from the mighty communication industry and the consuming culture, they live the human side of life as opposed to the industrial and mechanical side. Communication is face to face, people are outside, in the street most of the time, there are very poor resources, everything crumbles, severe poverty. This is their world, and they live it to the fullest. Nonetheless, they seem strong and maintain their joie de vivre.
12. Last, but not least, what Tips would you give a Street Photographer coming to shoot in Tel Aviv?

My tips include: Hang around Hakarmel market, wander a lot on the streets of downtown Tel Aviv and go to the beaches in the afternoon. Do not give up on The Jaffa Flea market and the TA old port and if it is Friday afternoon – go to the Drummers' Beach.
More Color Work from Gabi and Tel Aviv:

And Some Black & White Work from Gabi and Tel Aviv too:

A big thank you to Gabi for sharing his work, answers and city!  
For everyone who would like to see more of Gabi's work, just follow the link below…
The Link :