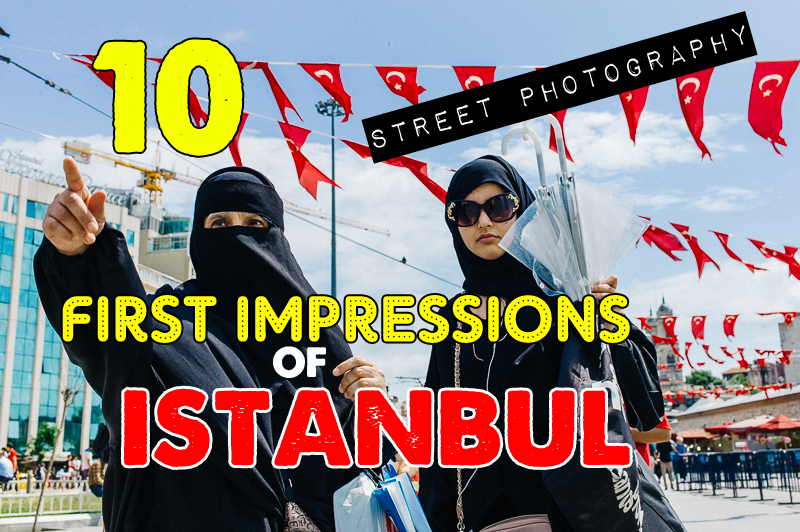 So now that I've been in Istanbul for a few weeks, I thought I'd write down some of my first impressions of the place. From a Street Photography perspective.
1. Istanbul Really is a Mix of East and West, Old and Modern
Istanbul is mystical, ancient and modern all at the same time. It's not only that the city covers two continents, but you can feel and see the blend of influences from the two continents. You can also see and feel all the history mixed in with the influence of the modern, western world.
Ancient Mosques next to shopping malls and Turkish Tea Houses next to Starbucks. Istanbul is one big mix of influences.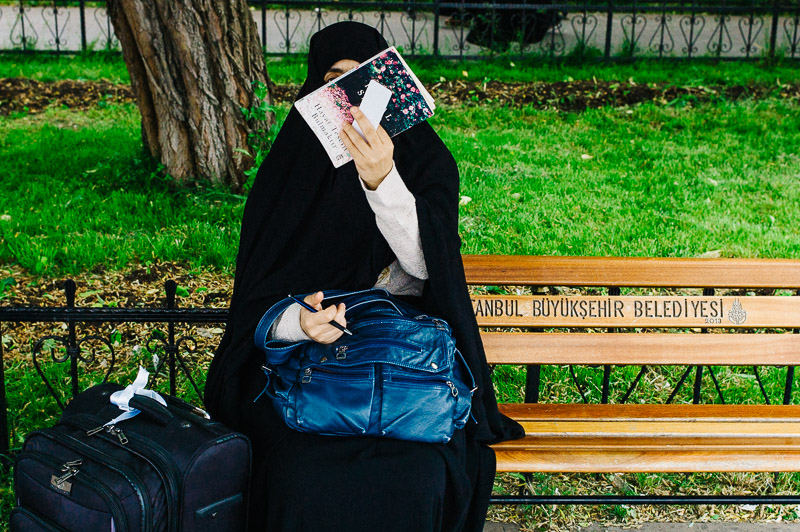 If you want to go back in time and see the old world, you can walk around the Ottoman architecture of Fatih. If you want modern shops, cafes and nightlife, you can walk along the busy street of Istiklal. If you want a taste of the trendy high life, you can take a stroll up in Bebek. And if you want a little nature, peace and quiet, there are even places for that, especially on the Asian side.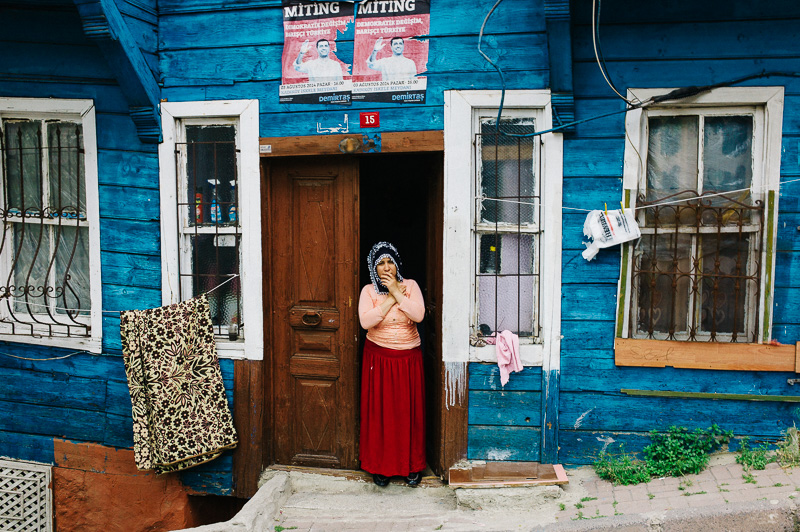 The scenery can change quickly in parts too. You can be in the postcard touristic areas of Fatih and then walk a few blocks and be among garbage filled streets where refugees and gypsies live in crumbling, abandoned buildings. It never feels unsafe, but it can be a lot to see.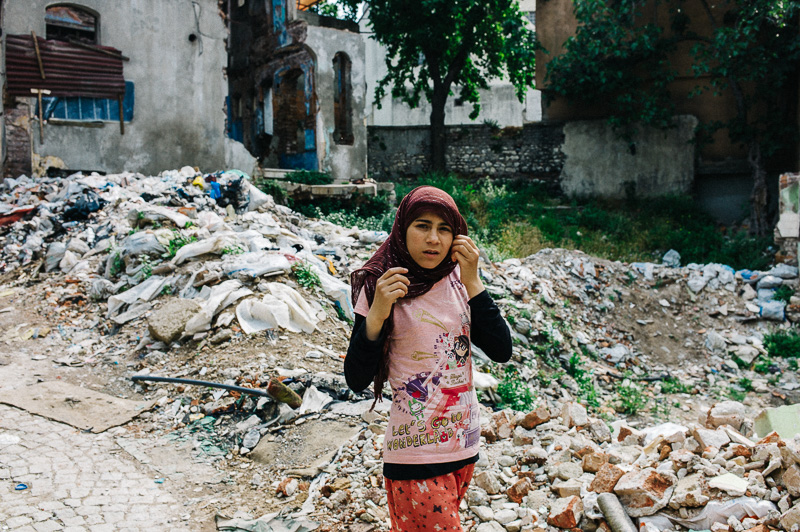 2. Istanbul is a Busy City
With over 15 million people, it's no surprise Istanbul is a busy city. Taksim Square and Istiklal Street are crowded with people 24 hours a day, but the streets are filled wherever you go really. With the mix of cultures and number of people, it's a great city for people watching and Street Photography.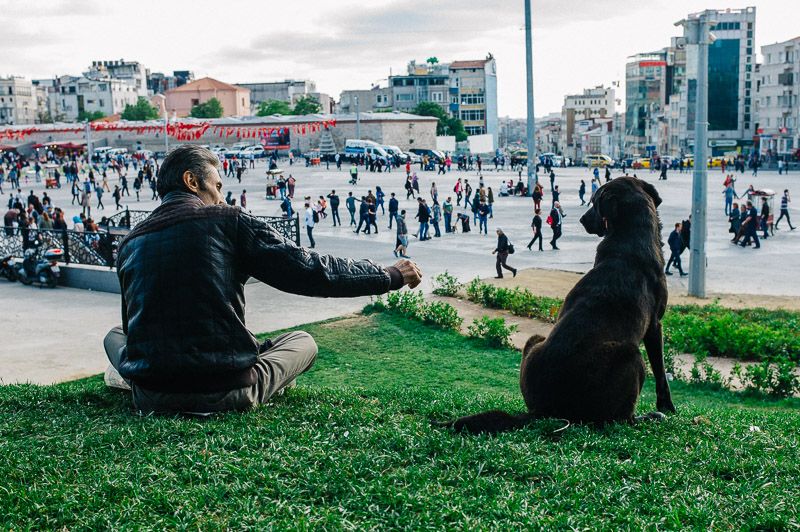 The streets are full of cars too and you better watch out for them because they aren't watching out for you. Traffic always seems to be bad and I'm glad I don't have to drive here. Fortunately, the transportation system in Istanbul is very good. With the metro and ferries, you can get most anywhere pretty quickly. 
3. I Love the Water
For me, a city needs water. It can be a river, canal, the ocean, or any other body of water, but it needs something. Water brings life to a city and luckily, Istanbul has plenty of it.
The Bosphorus Strait, which runs between the Asian and European sides of Istanbul, and The Golden Horn, an inlet that separates Beyoglu and the old city, meet into the Sea of Marmara. So wherever you go, a waterfront is close by and full of life.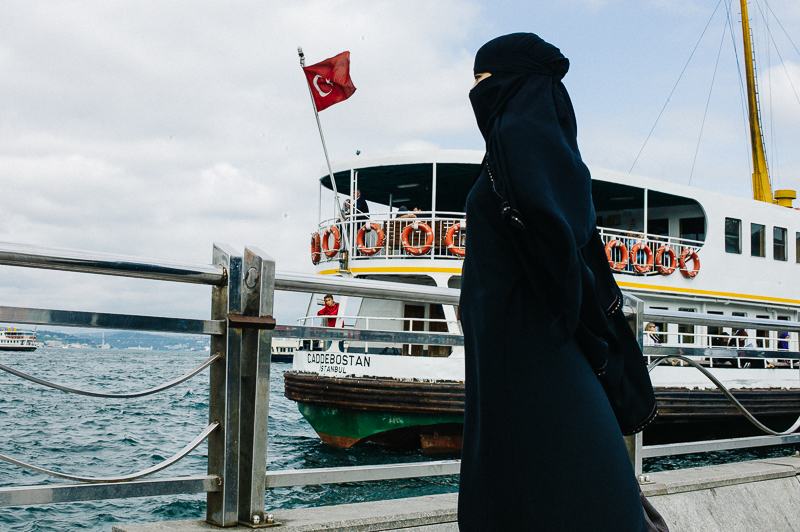 4. Doner, Kebab and Corn
There's plenty of food in Istanbul. One fast food you will notice everywhere you look is Doner, a Turkish sandwich/wrap made with sliced meat cooked on a vertical rotisserie. Doner can be had for as little as a couple lira (less than $1) so it's good for a cheap bite to eat.
If you want good turkish food, though, there's plenty of better options. Some of the kebab dishes are my favorite so far, especially Iskender. There are also buffet style restaurants where you can choose from a variety of home style turkish dishes. For the price, they're hard to beat.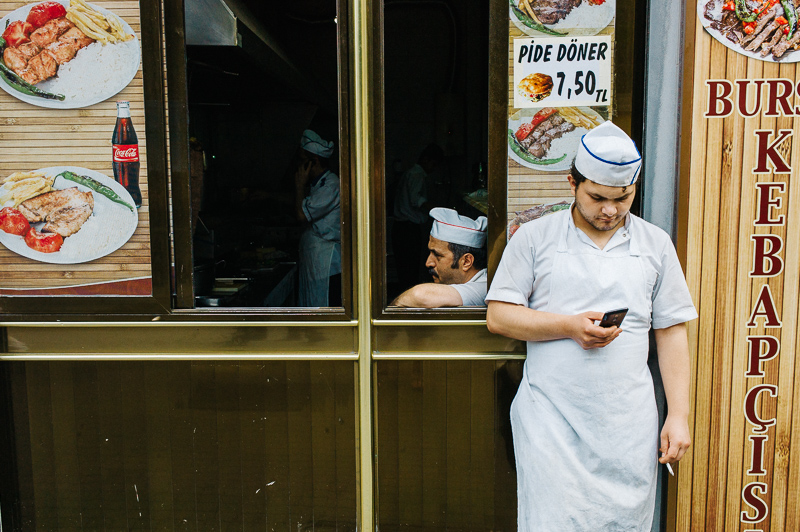 You'll also see small, red stands selling roasted chestnuts and grilled corn on the cob everywhere in Istanbul. Corn on the cob seems to be the most popular snack here and it's an interesting food to see people eating all over the streets.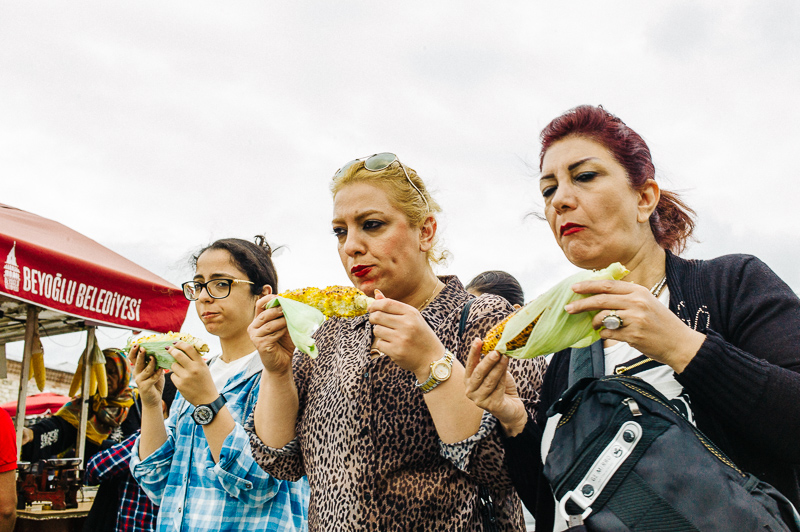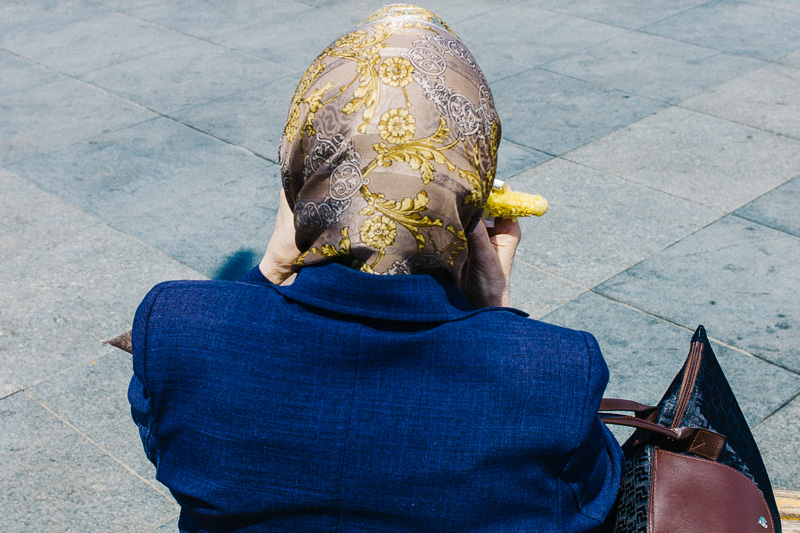 5. The City and the People are Colorful
From the clothing to the scenery, there's no lack of color in Istanbul. Old buildings are painted all shades of colors and the sun here helps the colors pop even more. Turkey's bright red flag hangs everywhere too, adding even more color to the streets.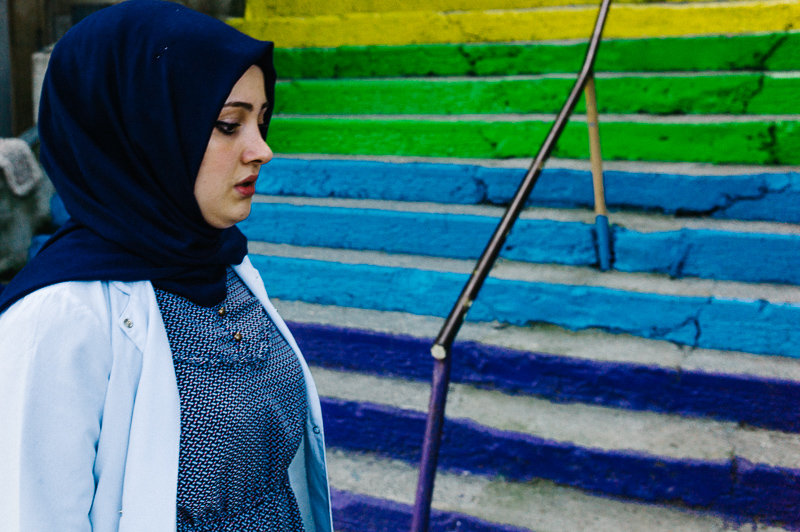 People love to dress in bright colors too. From traditional headscarves to trendy styles, they love to mix in plenty of color.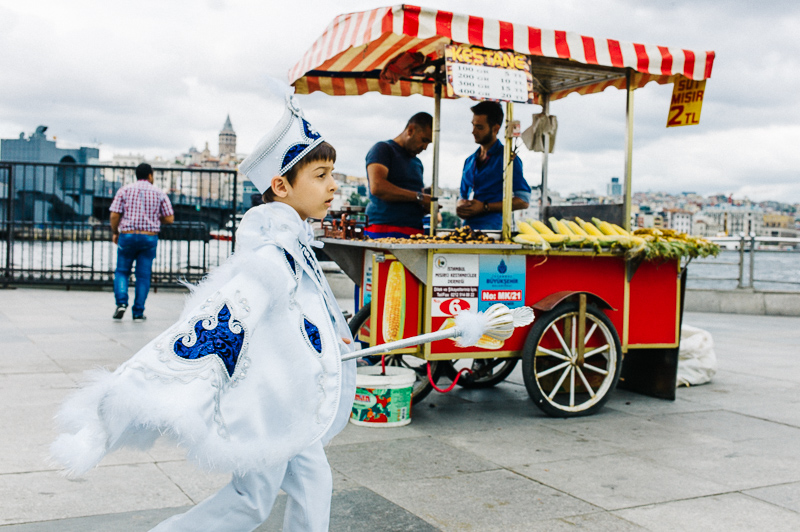 6. Selfie Sticks are Everywhere
I know these things have become a worldwide phenomenon, but they've really blown up here. You can hear the words "selfie, selfie!" throughout the city by the street sellers carrying around handfuls of selfie sticks. 
I still can't get over seeing people posing with these things, I can't imagine anything looking more ridiculous. I even saw 3 guys selfie stick posing together in a corner booth in a McDonald's. I hope these things are a quick trend, but if you're a selfie stick user, I'm not judging you. (Well maybe a little, but you really do look ridiculous :)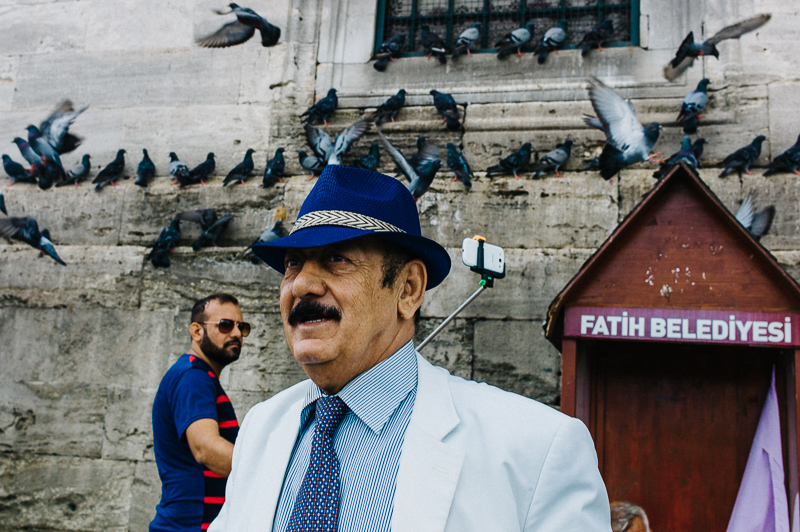 7. Cats, Cats and more Cats
15 million people and I'm not sure if the cat population has the locals beat. The city is overrun with cats, but they blend in well. All the cats actually add to the city's character too.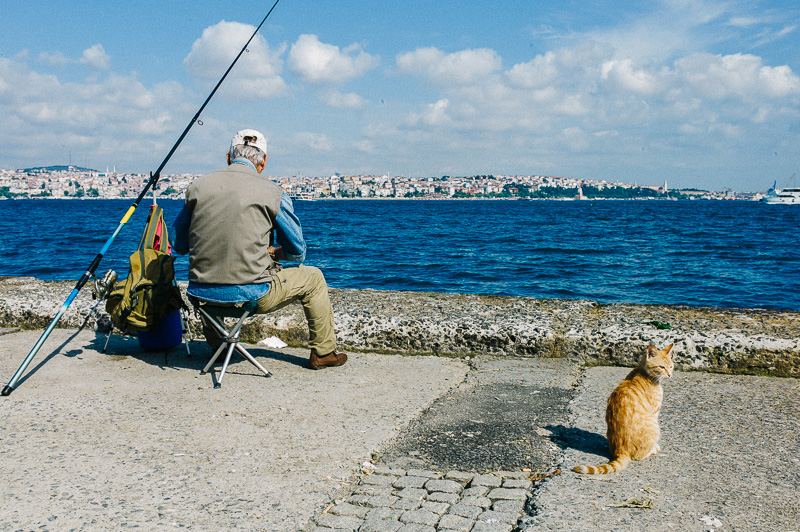 My apartment is in Cihangir, which might be the cat capital of Istanbul. I'm constantly hearing the "psst, psst" sound from people calling them over to pet or feed them. One walk down my block and you're guaranteed to pass at least 20 cats along the way.
8. Ottoman Architecture and Thousands of Mosques
There are roughly 3,000 active mosques in Istanbul. Many were built during the Ottoman period or were Byzantine buildings converted by the Ottomans into religious buildings. While they mostly look the same, they do add a lot to the scenery and atmosphere of Istanbul. 
The architecture gives a mystical feeling to the city, especially at sunset. It also, again, gives off that blend of European and Asian influence.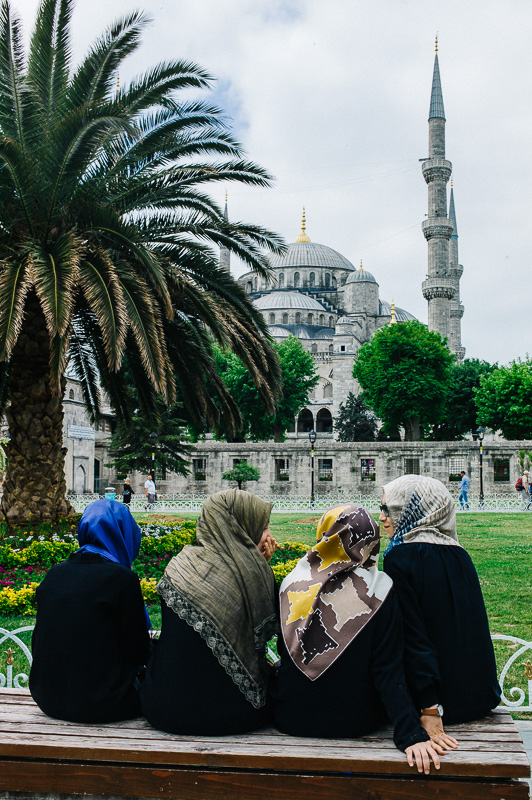 9. Turkish Tea and Tea Houses
Turkish coffee is popular here, but it has nothing on the tea culture in Istanbul. Turkish tea is normal black tea served in little curved glasses with a cube of sugar and small spoon on the side. The glasses might be small, but that's just so they can drink more of them. Tea is drank all day long here.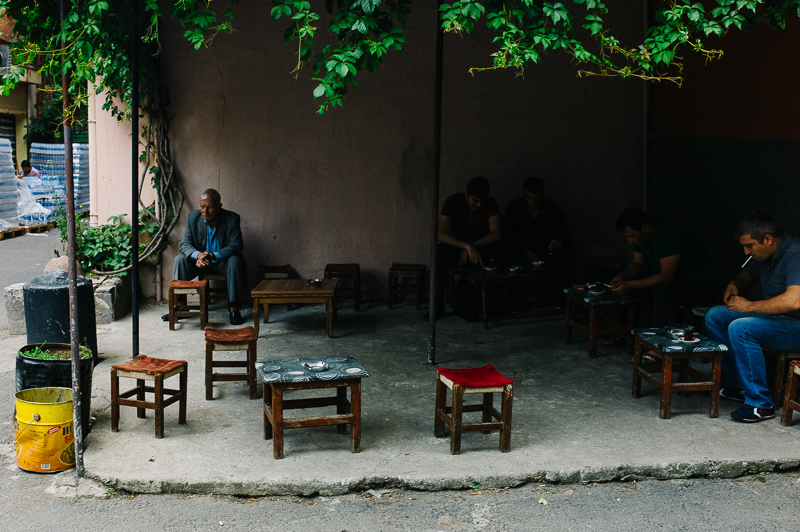 Groups of men sit at little street-side tables or in Tea Houses, sipping tea, reading the newspaper, talking politics and sharing stories. For many, it's much more than a drink, it's a part their community and life.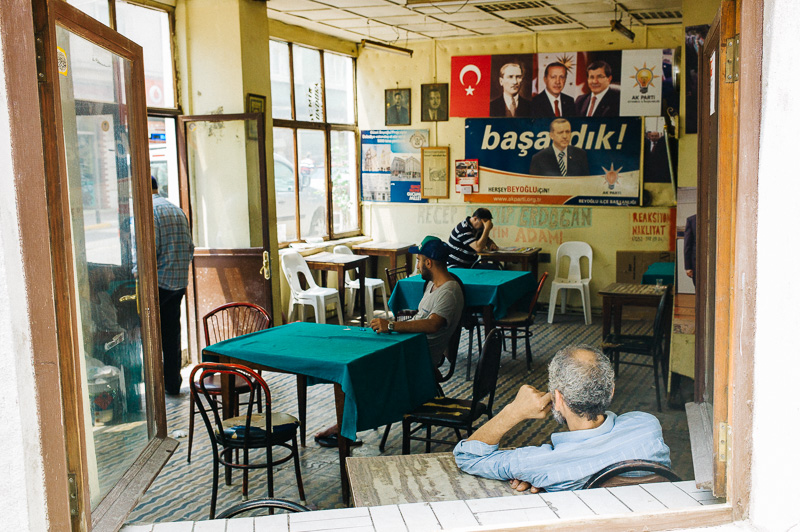 Women drink plenty of tea here too, but there's a reason you don't see them at the Tea Houses. Most of them only allow men.
10. Street Photography is a Workout Here
Istanbul is a city of hills. Walking around the streets here every day is a workout. As long as you don't have too much Kebab, Doner and Baklava, spend some time walking around Istanbul and you'll be in shape in no time.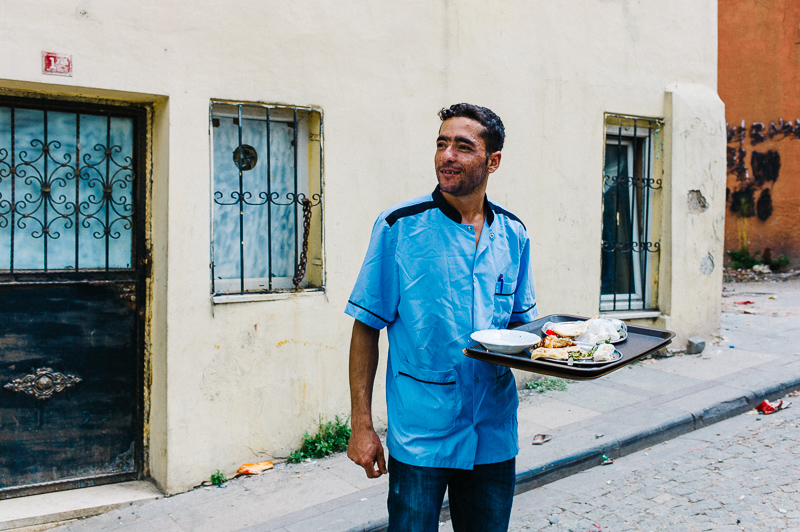 So far, Istanbul seems to be a mix of everything you could want in a big city. The street life is vibrant, the scenery is incredible and the city is filled with so many layers that I can't wait to uncover. We'll see how it goes…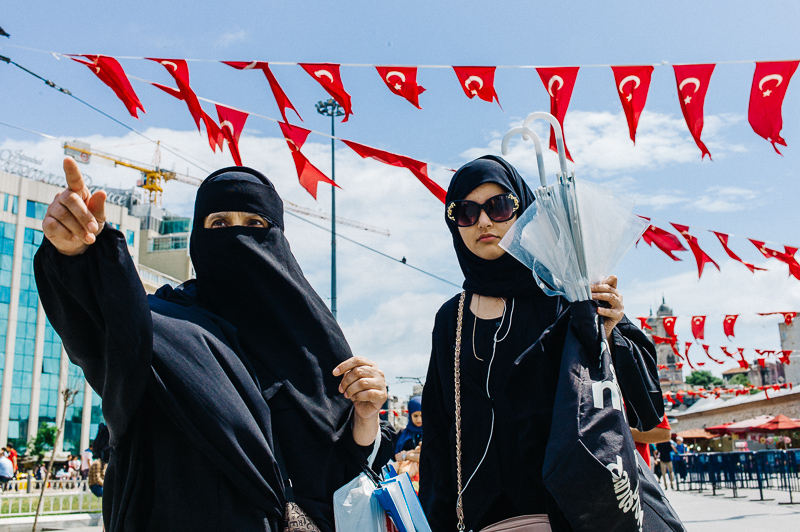 If any of you have been to Istanbul before, tell me about your experience and impressions of the city in the comments below!