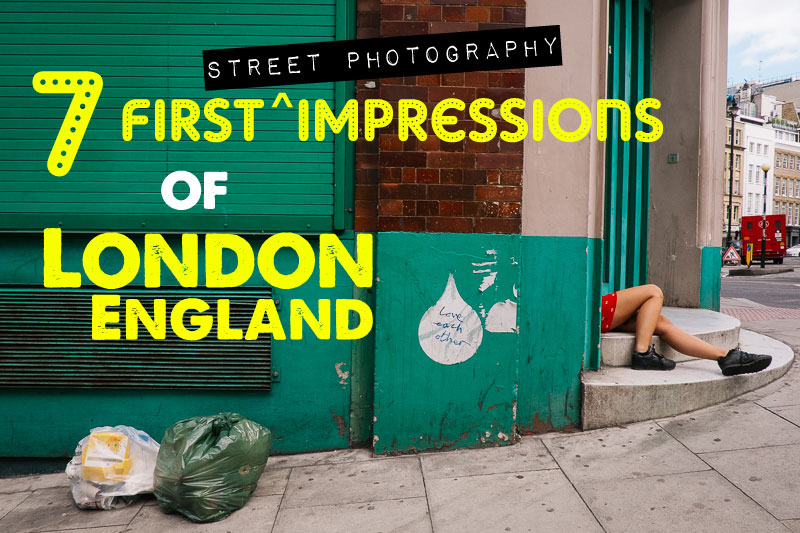 London regularly tops the list as the most visited city in the world, but even with all my travel, I had yet to be one of those many visitors. I made sure to change that in 2016 so during the summer I gave London an extended stay to get to know the city as much as possible. With so many street photographers in London, and the power of social media and this blog, I was able to meet up with more locals than any city to date. One of them, talented local photographer Dmitry Stepanenko, was especially kind enough to show me all over his city multiple days. London is packed with things to see and places to explore for street photography so it was great having some local guidance to maximize my time here.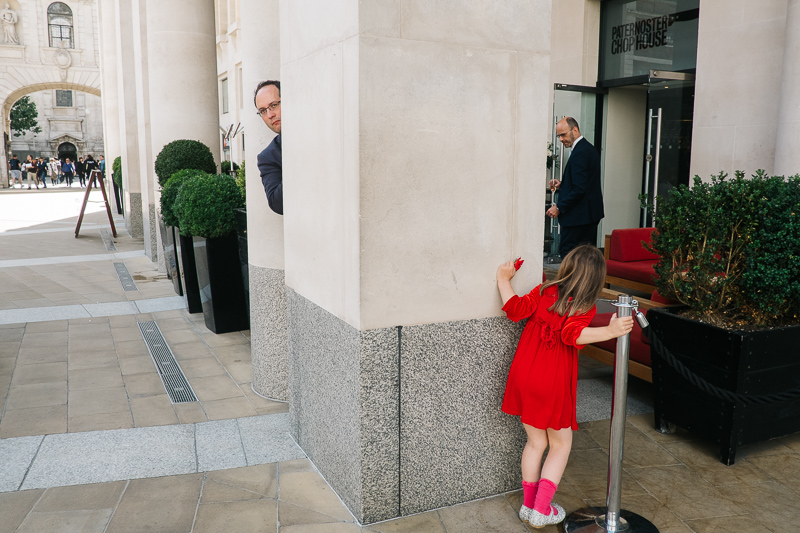 From the West End to the East End, London has something for everyone. The city is filled with familiar landmarks, but it's also filled with a variety of neighborhoods, each with their own character. It's a diverse, multicultural working city with a blend of the past and present. As large and populated as it is, it doesn't have the overwhelming feeling of a New York or Tokyo, yet has just as much to see and experience. London is immersed in history and antiquity mixed with a young, urban vibe. It's London and there's no place like it.
So here are my first impressions of London, from my personal Street Photographer perspective…
7 First Impressions of London 
(From a Street Photography Perspective)
1. So many places to shoot
The capital of the United Kingdom is filled with so many neighborhoods and spots to shoot in that only a few other cities could rival it. What's more is how they all bring something different, making London feel endless with places to go with your camera.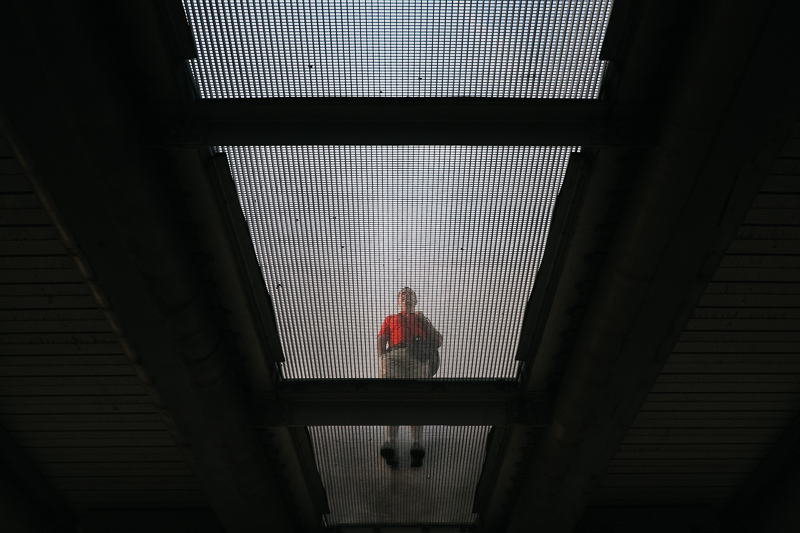 With 48 different neighborhoods making up London, here's 11 of my favorite that I'd highly recommend for street photography: 
City of London
Soho
Covent Garden
Knightsbridge
Camden Town
Notting Hill
South Bank
Shoreditch
Whitechapel/Brick Lane 
London Fields/Hackney Central
Brixton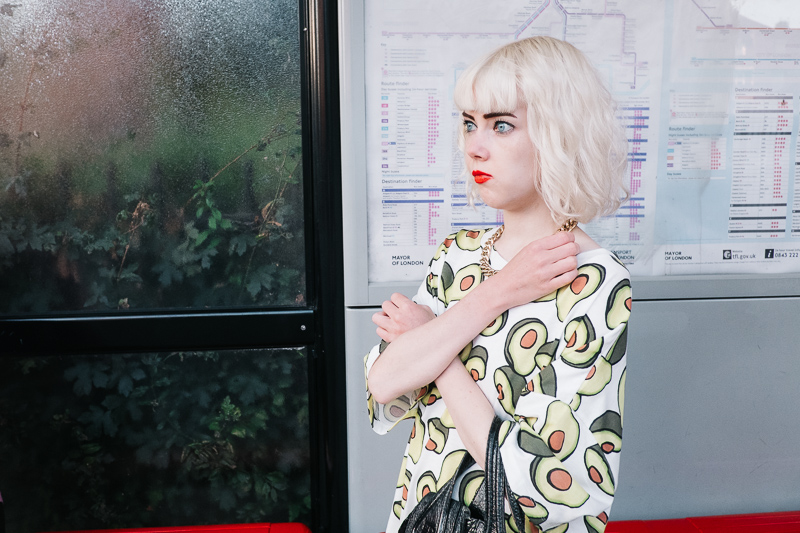 2. So many street photographers shooting here too
London takes the award for most street photographers I've seen shooting in one city. This is multiplied when the sun's out and if you're around Oxford Circus just before sunset, you'll be surrounded by photographers at the corner capturing the rush of people coming into the beautiful light.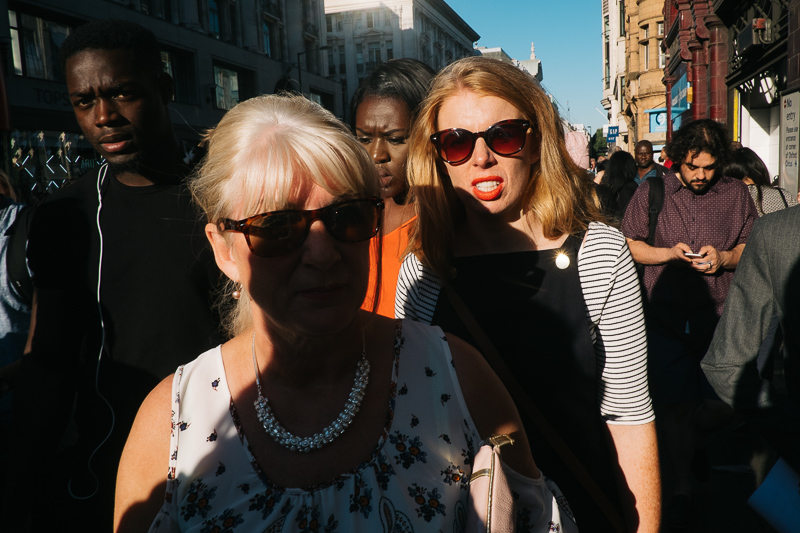 As famous for street photography as London is, it's still surprising just how many I saw compared to other cities. Luckily, London has more than enough interest to find your own shot. Just don't be surprised if there's someone else behind you trying to take it too.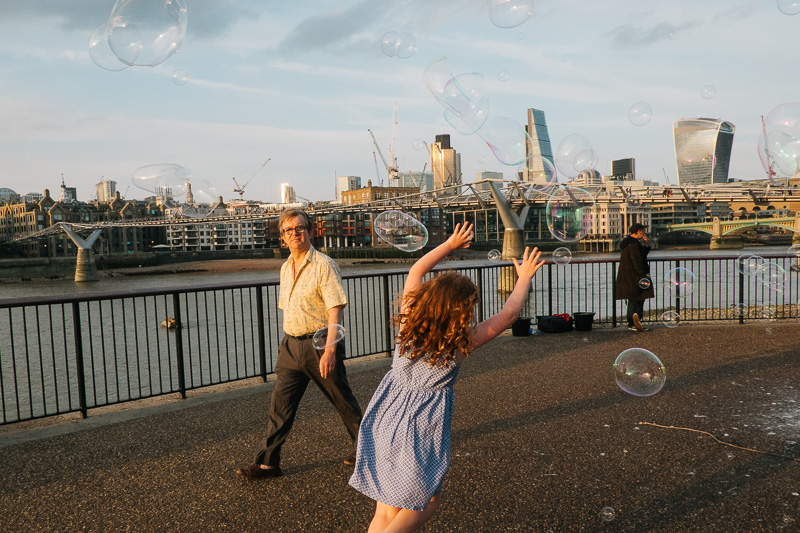 3. Variety of character
The variety of life and character might be my favorite thing about London. Like I said earlier, there are so many places to shoot, each bringing something new. London can feel like different villages grew until they combined into one large city over time (for good reason). It isn't like New York or Tokyo, where skyscrapers dominate over you. London doesn't feel overwhelming for a city its size.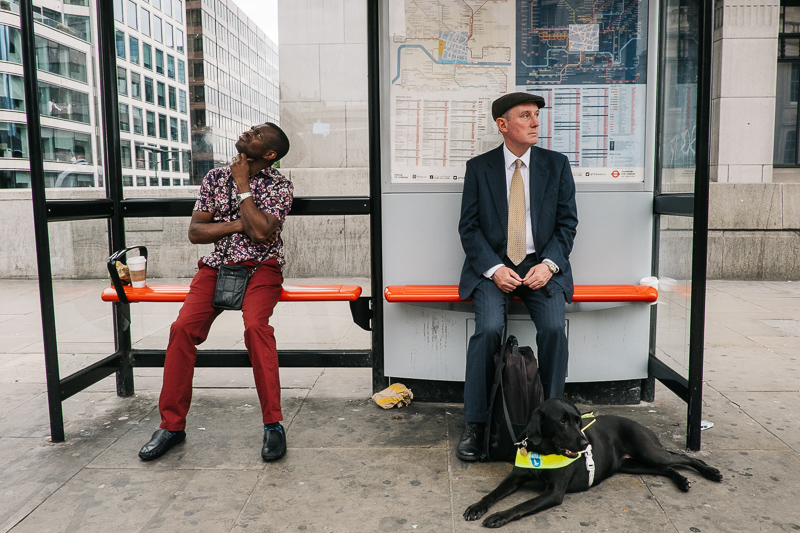 You can spend your days exploring parts of London on foot and get completely different atmospheres when it comes to photography. Some areas are chaotic and crazy, while others are quiet and relaxing. Some are immersed in history and antiquity, while others feel modern and young. And some are a unique blend of it all. London is also as international and multicultural as it gets. With over 270 nationalities living in the city, the diverse mix of cultures adds another layer to the variety of atmosphere London contains.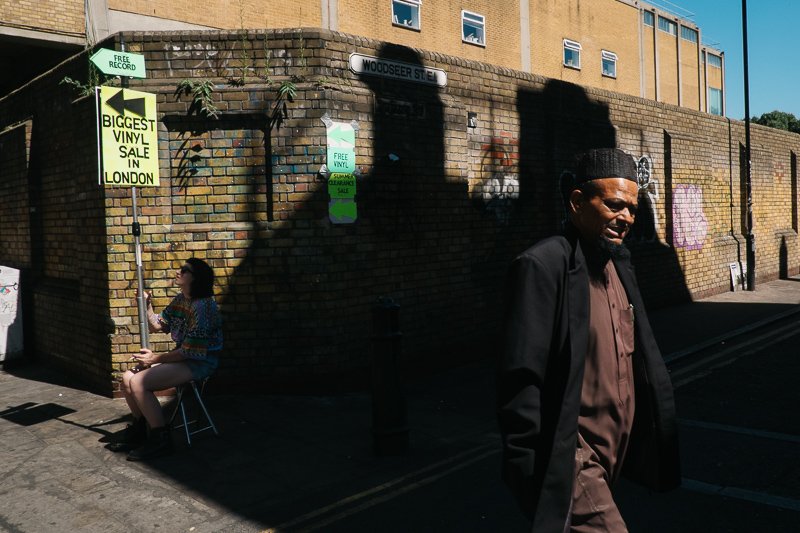 Red bricks and a mix of architectural styles and ages providing the backdrop for a variety of life to capture. In London, there's something new around every crooked, winding street, and you never know what it will be.
4. When there's light, London can be colorful
London has more parkland than any capital city in the world, which gives it plenty of green, but when the sun's  out, London actually showcases more color than you might expect. London is known for being dark and grey, but that's more due to the weather because it can be a pretty colorful city when the weather cooperates.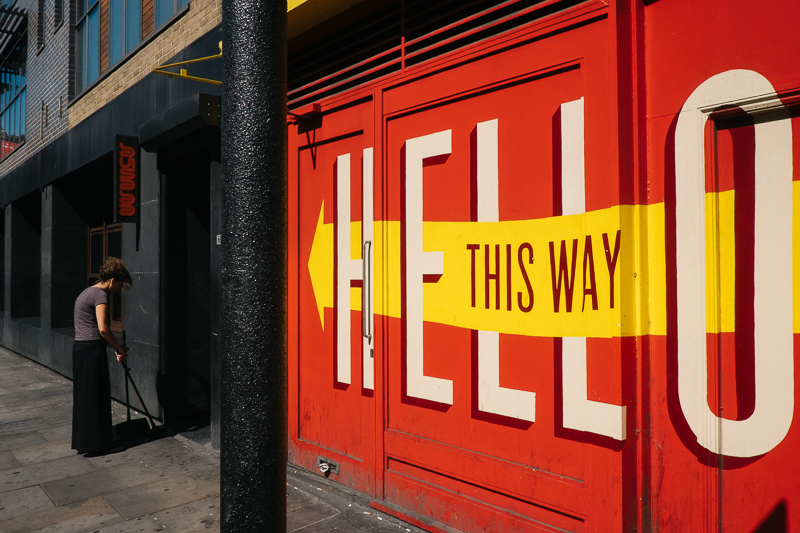 Brick and shades of brown and tan might dominate much of the city, but you'll also find buildings painted bright colors, graffiti, and of course plenty of British red from the buses, and more. Shoreditch with Brick Lane is one of the more colorful areas, but walking around, I found colors all over the city with the sun there to bring them out.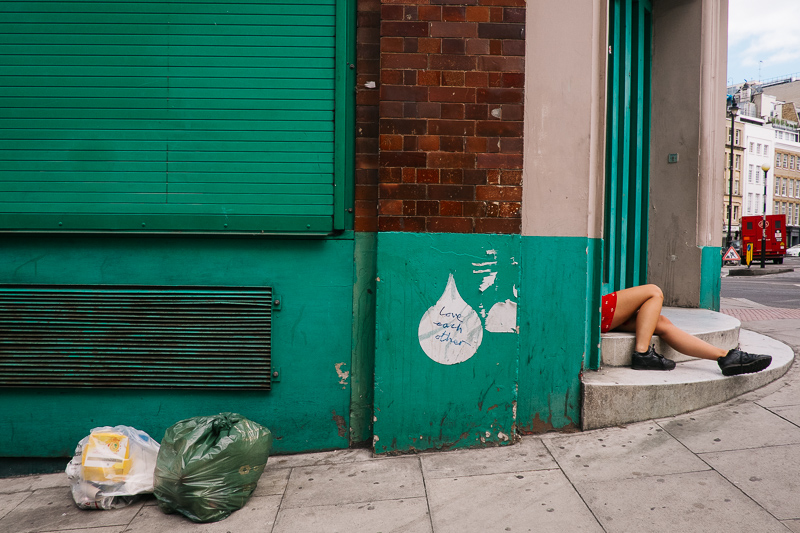 5. Interesting character in the east
London's west side is where most visitors head, and for good reason. This is where most of the attractions and sites London is famous for are located. It's also the busiest area, filled with tons of activity and life to capture. There's plenty of neighborhoods to explore and things to do and see all around you. The truth is, though, I might like the east side even better. I bring this up because many might neglect the east while few will miss the west. Do both, but definitely give plenty of time out east.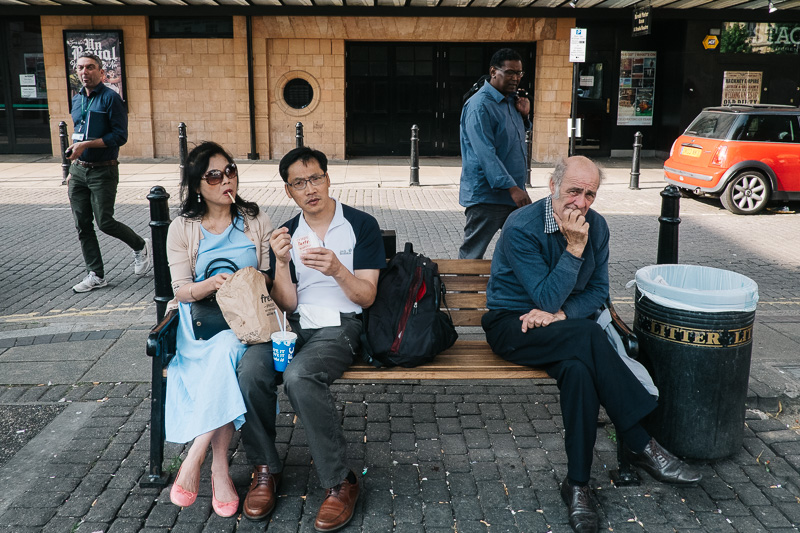 Compared to the west side, the east side is more edgy with a character that I love. Famous for Jack the Ripper, the east does have some of that darker atmosphere, in a good way, but it also has vibrant and trendy streets like Brick Lane or the 150 year old flower market. The area is a cultural melting pot with a mix of old and new. Shoreditch might be my favorite neighborhood to explore, but I also really enjoy spots like Whitechapel, Bethnal Green and London fields in Hackney. Some of it might feel less polished and more working class compared to the west, but in a way that I find enjoyable for street photography. The east side provides a different side of London filled with character. Some spots can get quiet, but it's all worth exploring with your camera. The more time the better.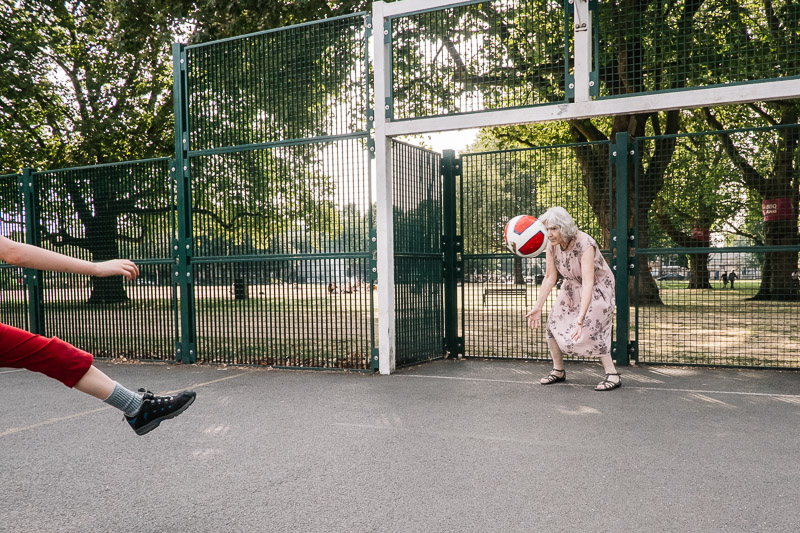 6. Maps everywhere for easy navigating
Scattered everywhere around the city, London has maps of the immediate area posted up on signs for pedestrians. I was without a phone in London so this become extremely helpful for me. I was able to freely explore and never really get lost. The signs show you where you are, a detailed mapped radius around you and what's directly in front and back if you keep walking straight. It's a great idea I wish more cities would do. Especially for street photographers.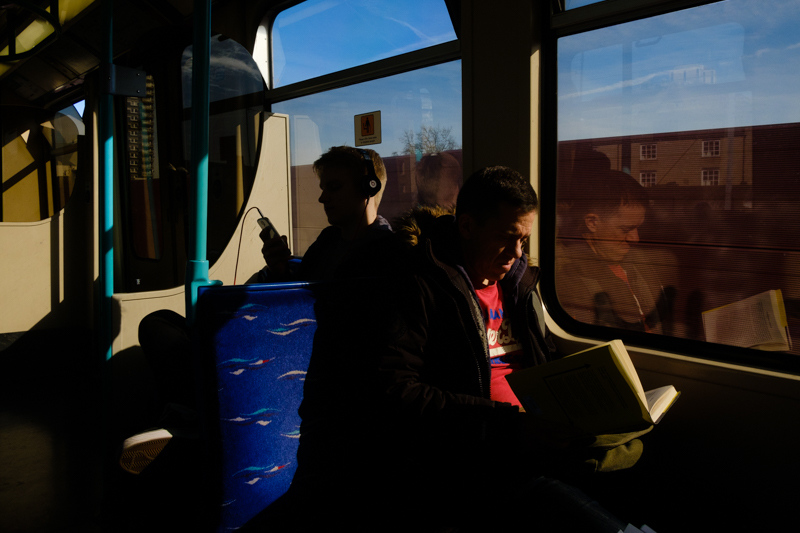 7. Hit up a museum (or pub) for a break
London is full of museums and galleries around the city, but the best thing is most are free. Tate Modern is always worth checking out, but you'll find a variety around town with a good chance someone is showing an exhibition you'll be interested in. It's especially good for when the London weather isn't cooperating. It gives you a chance to still enjoy some photography, even if you aren't doing any shooting.
While the pubs, unfortunately, aren't free like the museums, they're still a great street photography break and way to finish your day in London. British Pubs are famous the world over so it shouldn't come as a surprise there's a pub on almost every corner in London. Grabbing a pint is one of the most popular activities in the city. Once work gets out, you'll see crowds of people standing outside pubs as you walk the street so why not join them.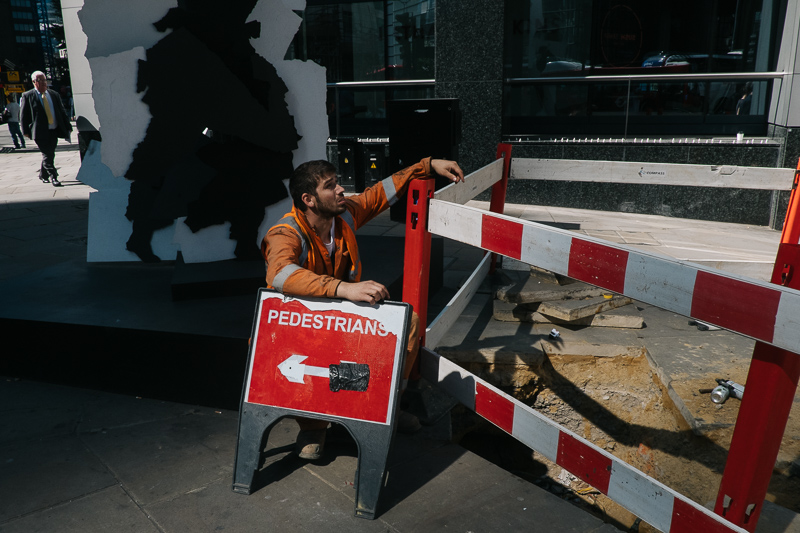 London
London, the largest capital in the European Union, brings no shortage of things to do, see and capture. A mix of dense urban streets, parks, antiquity, modernity, diversity and endless neighborhoods of character and sights to explore. A city this famous for street photography should provide its fair share of places and opportunities to shoot, but even with high expectations, London doesn't disappoint. And if it decides to bring out the rain and clouds, you still have some of the best museums and galleries free for all. Or, of course, you could always grab a pint at the British Pub on the corner.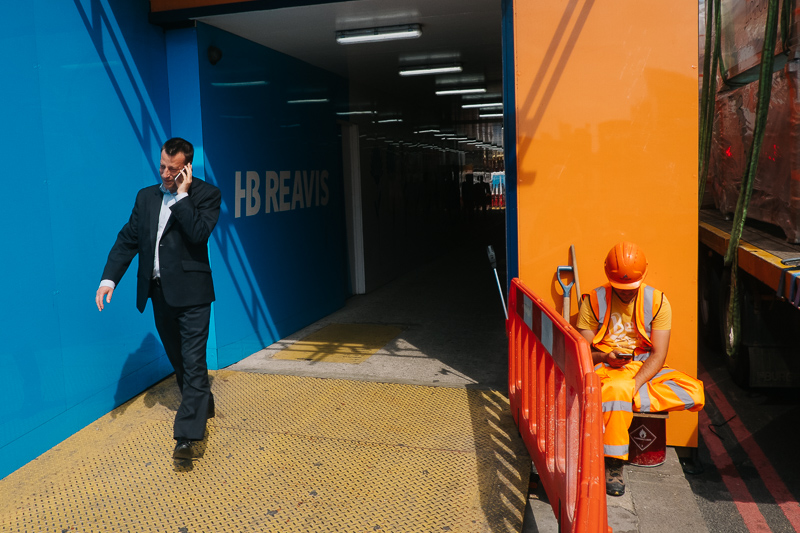 If any of you have been to London before, tell me about your experience and impressions of the city and country in the comments below! And stay tuned for more on London, including some of the best Street Photography shots I captured while there.
Click Here for More First Impressions on Cities Around the World 
(from a street photographer's perspective)