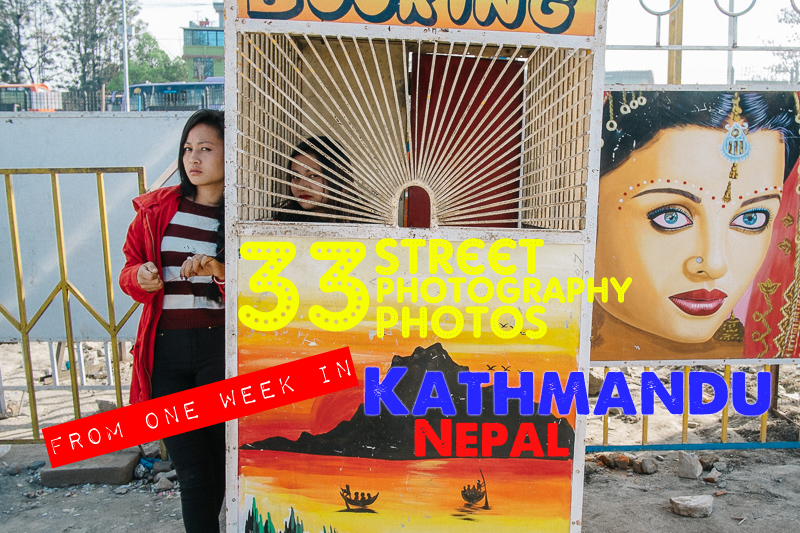 After spending a month in India, I stopped in Kathmandu, Nepal before my full move to Vietnam.  I had no trekking planned so I devoted all my time to exploring the city with my camera. After walking plenty of dusty dirt roads, narrow streets, and river banks, I was able to find some of the more interesting spots that you can't find online. Kathmandu is a unique city with its own atmosphere of Nepalese culture, architecture, crumbling buildings, and dusty skies. 
You need a little time to really discover the city outside of Thamel's hippy tourist section, but it was worth all the walking. So here's 33 photos that I was able to capture during my time in Kathmandu…
33 Street Photography Photos from Kathmandu
1.
2.
3.
4.
5.
6.
7.
8.
9.
10.
11.
12.
13.
14.
15.
16.
17.
18.
19.
20.
21.
22.
23.
24.
25.
26.
27.
28.
29.
30.
31.
32.
33.
For more info on Kathmandu, be sure to check out my first impressions from a street photographer's perspective. And stay tuned for one of my in-depth City Street Photography Guides on Kathmandu coming soon!
Have you photographed Kathmandu before or do you plan on it someday? Let me know about it in the comments below!
And let me know which photos you like best too!