I remember my first college photography course years ago. It was taught by a photographer with over 40 years of experience. Unfortunately, those 40 years didn't seem to teach him much valuable advice to give aspiring photographers.
For perspective, the instructor's most repeated piece of advice was that "No great photos have been made without a tripod!" Not joking.
Most of what I've learned since has come from experience, time, plenty of photos, studying great photographers' work and finding valuable information on my own (thank you internet). A lot of time could have been saved if I'd been told a few valuable pieces of simple advice at the start, though.
So here's 50 things I wish that teacher had told me instead, years ago. And feel free to add any of your own tips in the comments below! 
50 Tips I Would Tell My New Photographer Self
1. Photos are Images of Light. Learn Light As Much As You Learn Anything.
2. Focus on the Whole Scene, Not Just One Element.

3. Try Everything, Pick Something. 
4. Don't Waste So Much Time Looking at Gear.
5. Listen to Criticism, But Stick to Your Vision.
7. Don't Just Show What Something Looks Like. See How You Can Capture More.
8. Your Photos You Think are Good Today, You Might Realize Aren't Tomorrow. That's OK, You're Improving.
9. Learn Three Things Inside and Out: Aperture, Shutter Speed, and ISO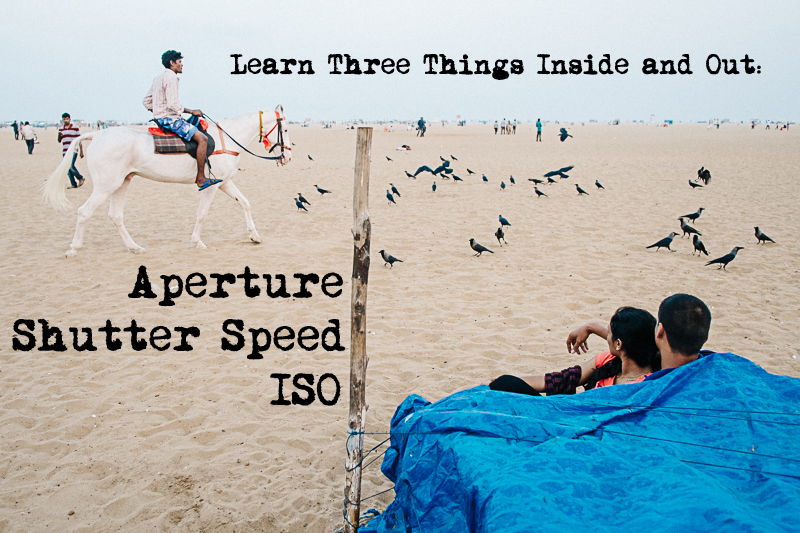 10. Be a Photographer First, Then You Can Think of a Career.
11. Don't Compete or Compare With Others. Focus on Your Own Improvement.
12. Always Have a Camera With You.
13. Photo Books are a Visual Teacher. Buy Many.
14. Worry Less About Technology and More About Photography.
15. Take Risks at the Beginning, Don't Jump into Constraints From the Start.
16. Don't Spend So Much Time Tweaking Edits and Pre-Sets. Take Your Camera and Go Outside.
17. Force Yourself to Learn How to Shoot Manual from the Start.
18. Don't Listen to Everyone. A Photo of a Flower Would Get More "likes" than Most of Henri Cartier-Bresson's Work.
19. Do Listen to Someone, Though. Find Honest Photographers to Critique Your Photos With.
20. Curiosity & Instincts Work Well Together in Photography.
21. Shooting Wide Open is Not Mandatory.
22. Shoot Every Day.

23. Don't Give Up. Most People Stop at the Start.
24. Learn One Focal Length Extremely Well.
25. Do What You Can With What You Have.
26. Shoot RAW.
27. Bokeh Can Look Nice, But Only in Certain Instances. 
28. Slow Down. Taking More Shots Doesn't Equal More Keepers.
29. Don't Worry About Taking Too Many Shots, Though. Take Another Shot, or five, If You Feel It.
30. If It Doesn't Say or Show Anything Interesting, Then It's Not a Good Photo.
31. Just Shoot It. If It Grabs You, Capture It. Hesitating Out of Fear Loses Your Best Shots.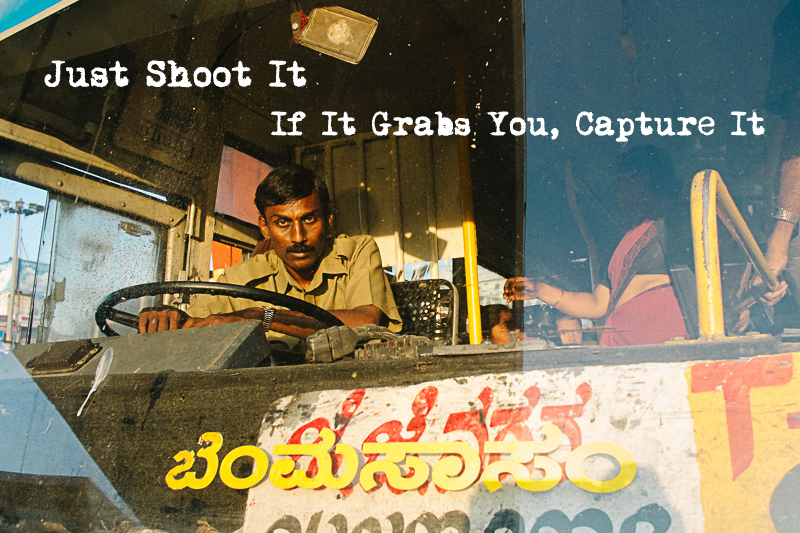 32. Get Closer. But Not as a Rule.
33. Substance Over Polish. Substance Will Last the Test of Time, Amazing Photoshop Won't.
34. Most Camera Features Just Get in the Way.
35. Study the Work of Great Photographers.
36. Photography Looks Much Better in Print than on Screens. Study Prints.
37. All You Really Need is a Camera.
38. Look Longer at the Things Most People Ignore.

39. Write Things Down. Ideas, Thoughts, Goals, Etc.
40.  Stop Waiting and Just Do It. It Won't Go Perfectly, But You Have to Take the First Step to Go Anywhere.
41. Always Believe in Yourself Sounds Cliche. Don't Listen to Yourself When You Don't Believe in Yourself Sounds Realistic.
42. Choose Your Own Life. Don't Let Others Dictate It.
43. Your Eyes Will Always Be More Important than Your Camera. Train Your Eyes to See.

44.
 Question Yourself & Your Photography. Push Yourself.
45. Don't Worry So Much About What Others Think.
46. Fear and Failure Come with Success.
47. Shoot What You Love. Photograph What Interests You, Don't Force What Doesn't. 
48. Walk Everywhere.
49. Don't Overthink Photography. Capturing a Great Photo is Difficult, But Overthinking Only Makes it More Difficult.
50. There's Always More to Learn. And to Capture.