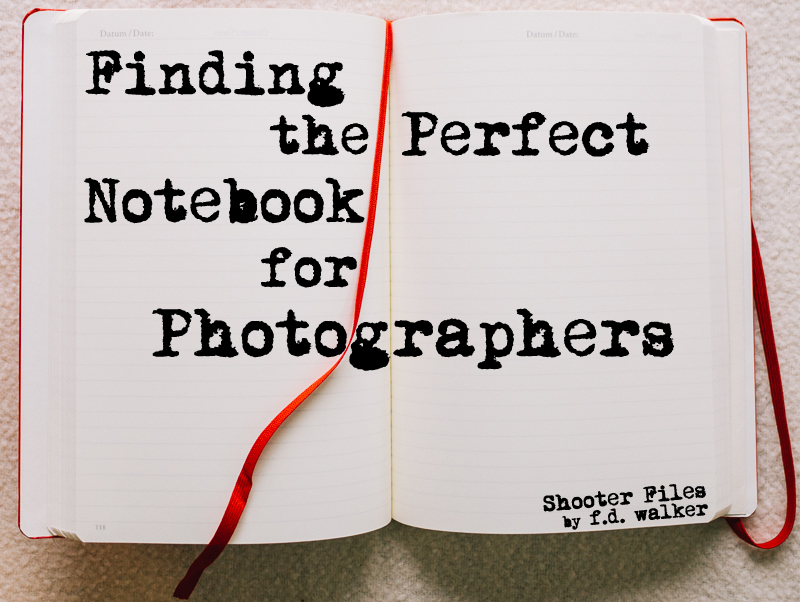 Notebook. No photographer should be without one!  – Ansel Adams
Notebooks for Photographers
I'm a mix of the old and new. I love digital cameras, but I have love for analogs too. My iPhone is filled with music, but I have a collection of vinyl records at home. Technology and electronics are great, but there's something special about mechanics that work with you without electricity.
Right now I'm writing this post on my Macbook, but many of my posts actually start in my paper bound notebooks.
Even some of my photography starts in a notebook. I love writing any photography related ideas down on paper.
When it comes to creativity, I still connect more with the old school. Putting the pen to paper gets my ideas flowing, while computer screens can put me in a daze. Notebooks also don't come with internet access, which can be a very good thing when trying to limit distractions. But the best part is how I can take that notebook anywhere and have it when my next idea comes to me at the most random time, which is usually the case. 
Plus computers don't have that ribbon bookmark. I love that thing.
So what Notebook do I use? What is the Perfect Notebook?
Like with most things, there is no perfect notebook so I've used many and continue to use a few different ones. I'm not really into writing reviews and I have no contact with any of these brands, but since I use notebooks so often, I thought I might as well share my opinions for any photographers out there who enjoy them too. I've only included notebooks that I use and would recommend so here's a few of my favorites (Rated and Reviewed to help you pick the best notebook for you):
Moleskine (Large): The Classic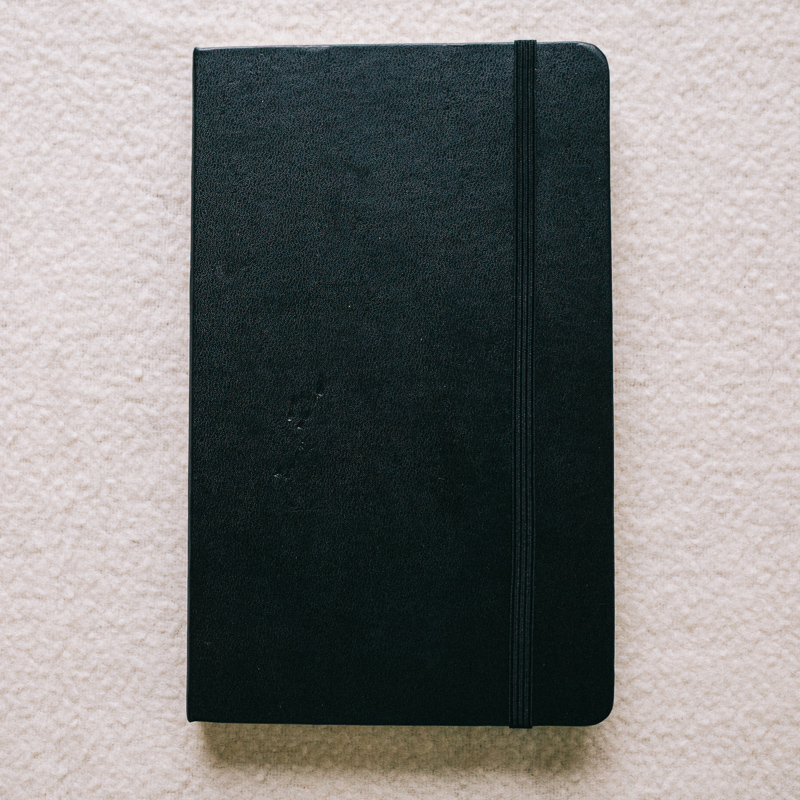 Best: History
Value Rating/Price: 7/($20 retail, but can usually be found on sale)
Overall Rating (1-10): 8
The classic. When you think of notebooks, you probably think of Moleskin. They were stylised after the traditional notebooks used by some of the most famous artists and writers of the past. They've also gained plenty of loyal followers because of this design. 
The Large Moleskin includes a hard cover, quality ivory paper, cloth bookmark, rounded corners, an expandable inner pocket, and their classic "return for reward" intro. They keep it simple without getting too fancy, but it gives you all you need in an often imitated, classic looking design.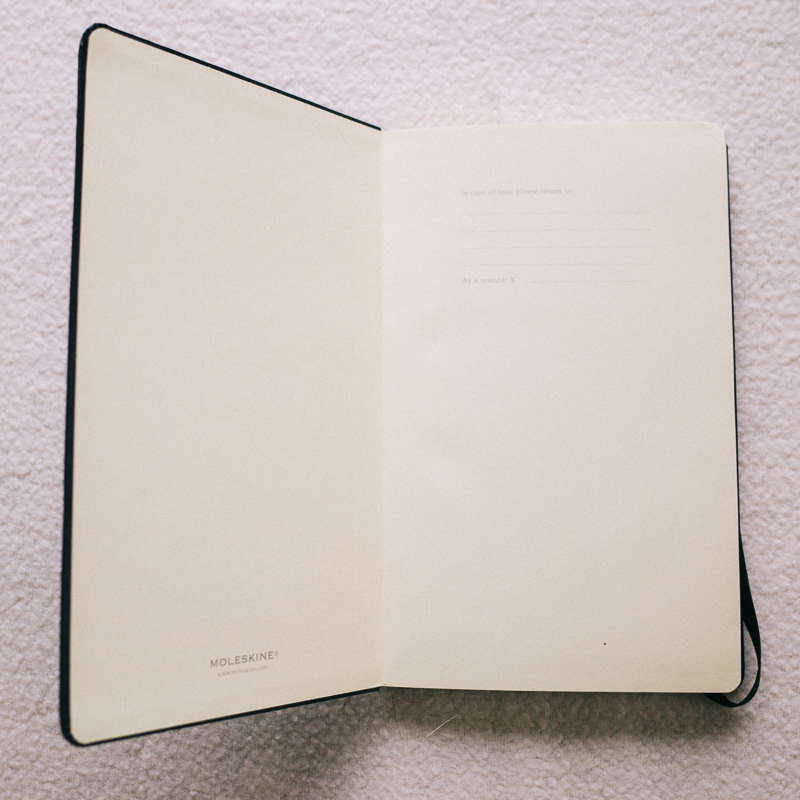 Leuchtturm 1917 (Large): The Complete Notebook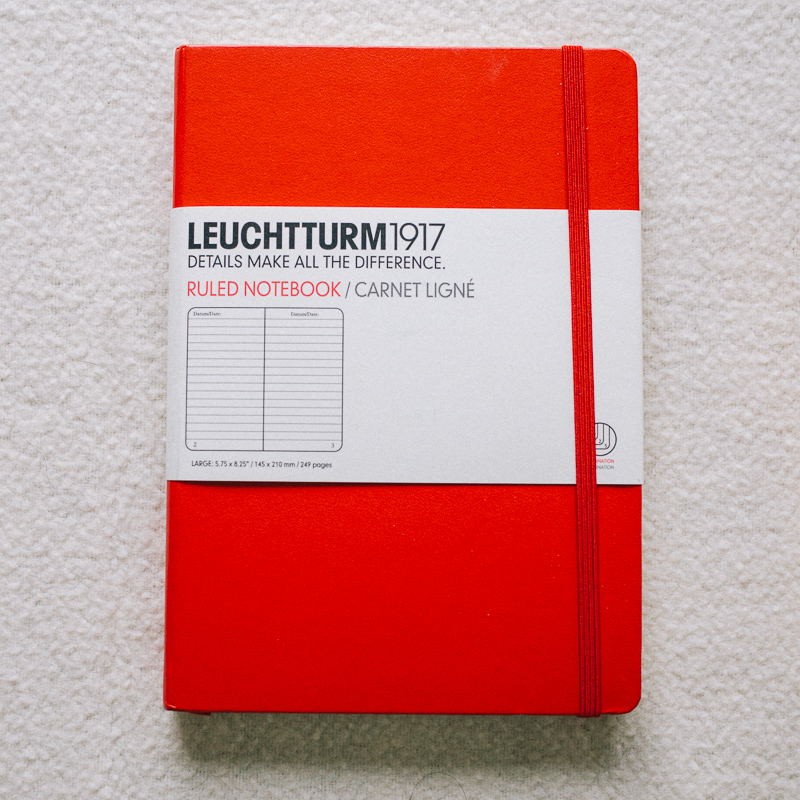 Best: All-Around
Value/Price: 9/($16-$19)
Overall Rating (1-10): 9
From the outside, these notebooks look like a Moleskine replica, but inside is where they become their own. A Moleskine, but better.
The pages are pre-numbered with an index/table of contents in front, which can come in extremely useful if you're trying to organize ideas and information. It also comes with a sticker sheet, labels, perforated pages, back pocket, hard cover and the cloth ribbon. The paper is a little whiter than the moleskin and slightly edges it in quality (80gsm, while Moleskine has 72gsm paper, so it can handle ink a little better without bleed-through). They also come in a wide variety of colors. There's really nothing to knock about these notebooks.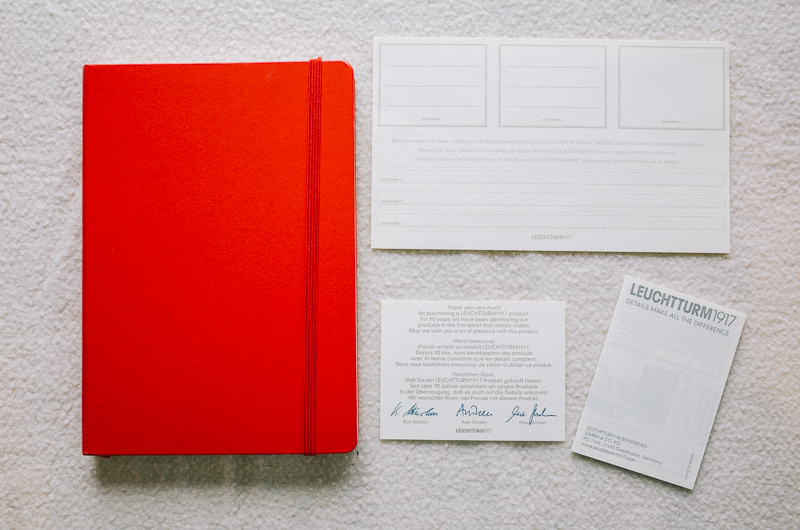 Baron Fig: The Simple Beauty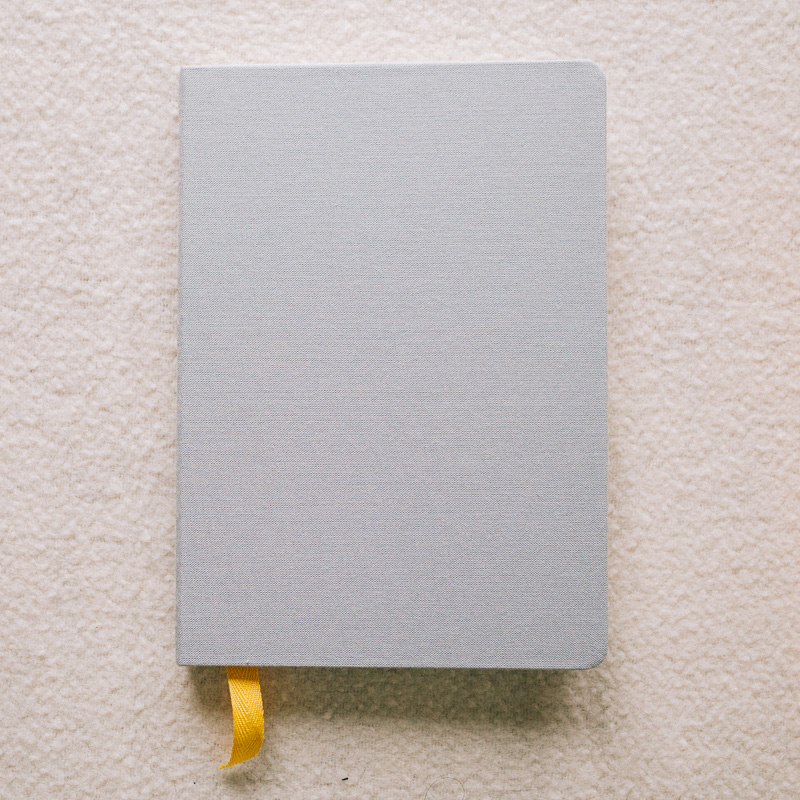 Best: Looks & Service
Value Rating/Price: 8/($16)
Overall Rating (1-10): 9
Presentation is big with Baron Fig. They come in beautiful, individual boxes and I will admit, I'm a sucker for cloth bound books so I love how these look and feel. In your hands, they feel like more than a notebook, almost like they belong in a bookcase. At the same time, the design keeps it simple, without some of the extras you find in other notebooks. They open flat, include 12 perforated pages, and have slightly boxier dimensions, which feels nice in your hands.
Baron Fig started from Kickstarter and has grown since. If you look at their website, you can see they have a very community oriented approach. They continue to take feedback, while looking for any ways to improve and evolve their notebooks based on what customers want. This also crosses over to their customer service as I received multiple personalized emails regarding my order before and after receiving it. Sometimes, they like to run special design releases too with different cover art if the simple gray isn't your style.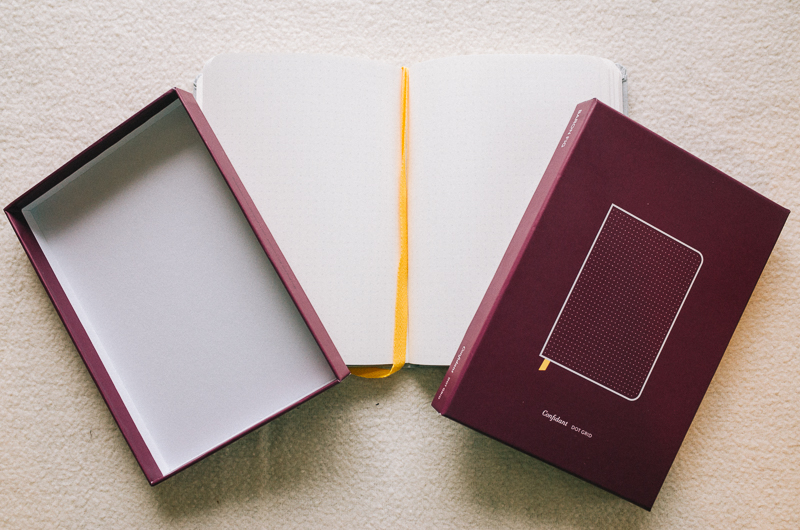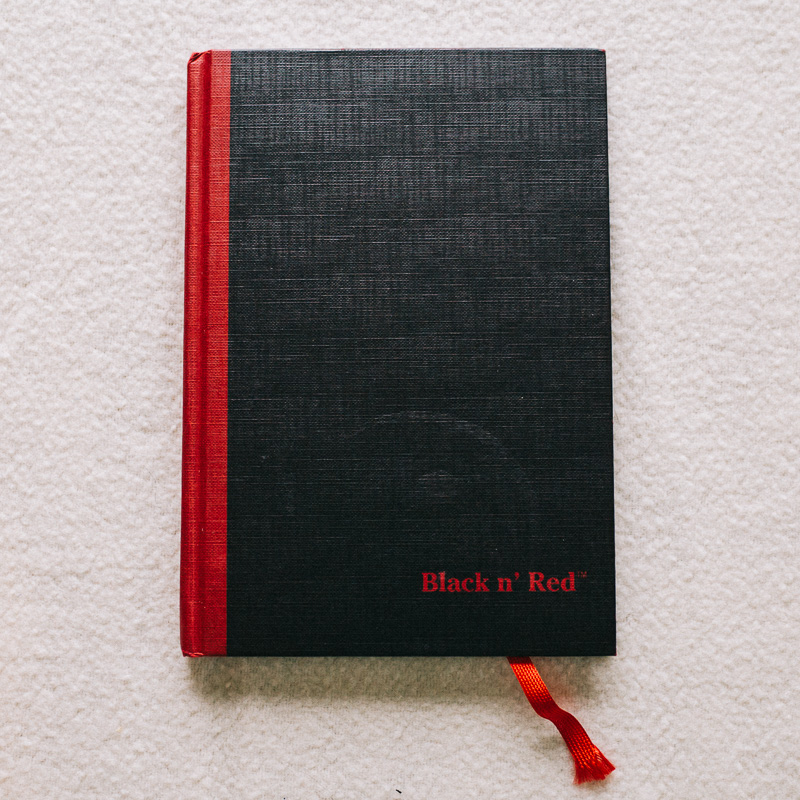 Best: Value
Value Rating/(Price): 10/($7)
Overall Rating (1-10): 8
It's all about the value with these. You can buy 3 of them for the price of one of the above notebooks. At $6.99 I didn't expect much when I first ordered one of these, but the quality is surprising for the price. They're solid notebooks. 
The paper quality is noticeably lower than the above, but it still does the job. And it even comes with a red ribbon bookmark. Not bad for under $7.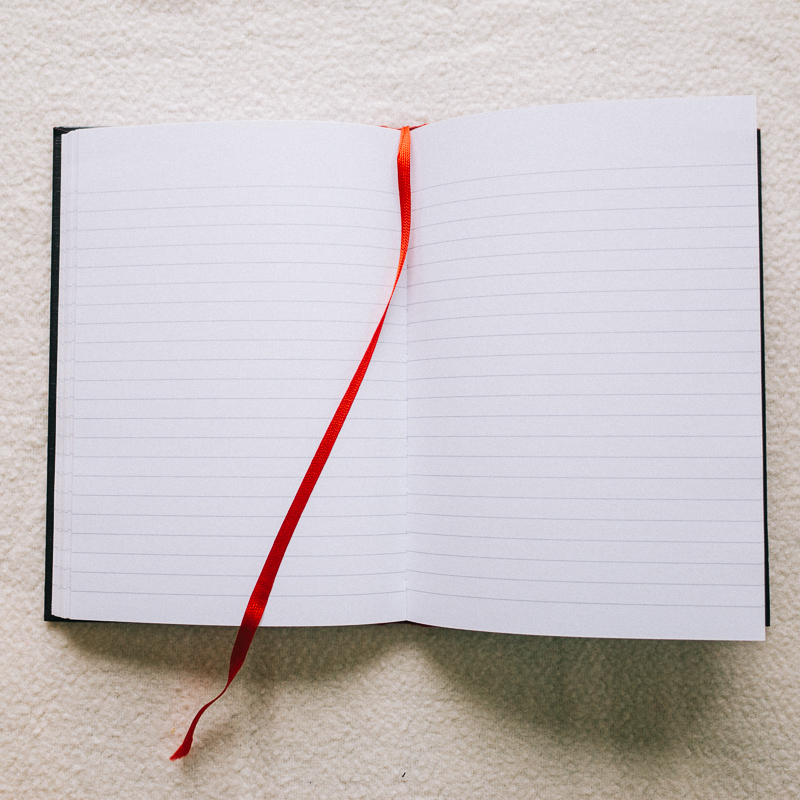 Pocket Notebooks:
Pocket notebooks are much smaller with extremely simple designs and construction, but they're great for writing on the go. You can just slip them in your pocket and jot down ideas where ever you are. On the subway or a stop at the park, it's nice to have a small notebook always with you. They can't replace a normal sized, quality notebook, but they're worth having a few. To be honest, these mini notebooks are all basically the same construction and quality, but here's a few that I'd recommend (they all come in packs of 3 too).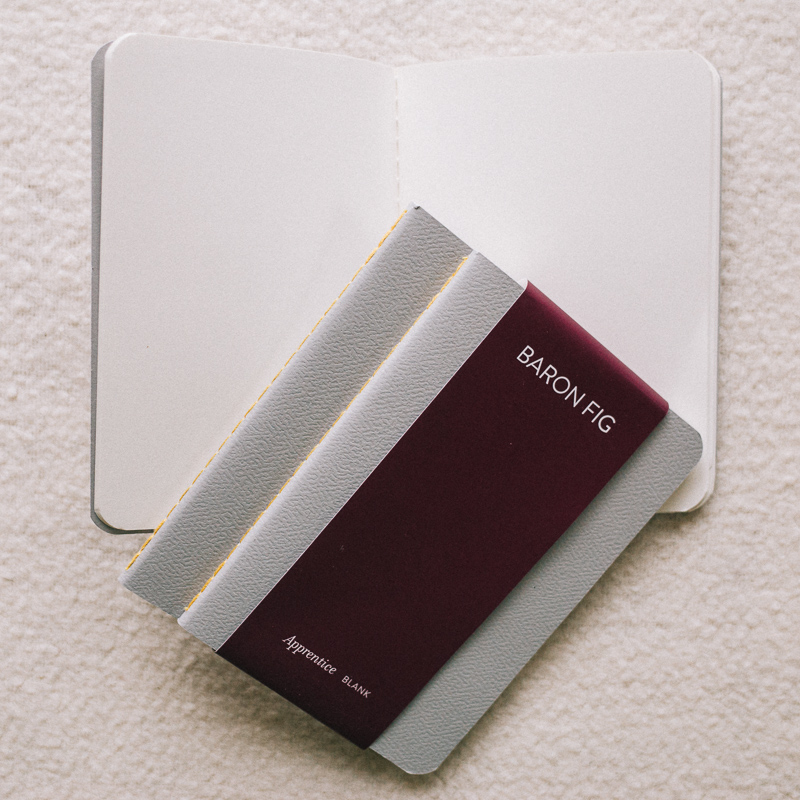 Price: $9(for 3)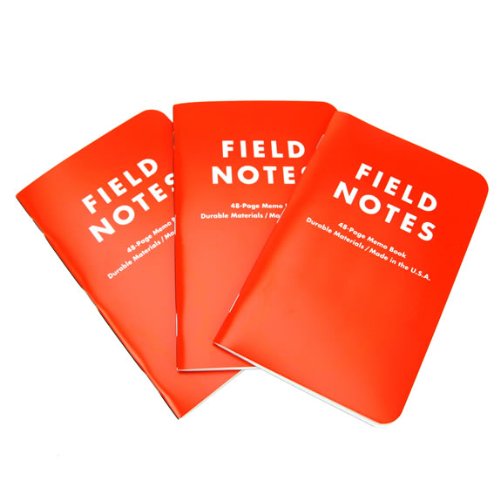 Price: $10(for 3)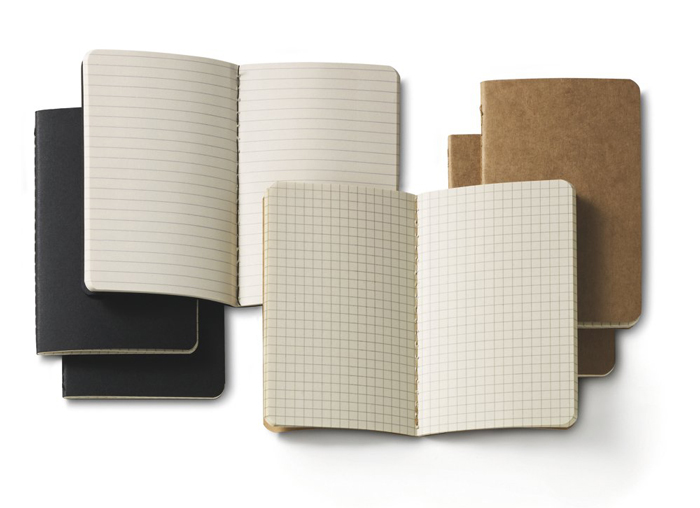 Price: $9(for 3)
Hybrid Pocket Notebook Option
Moleskine also makes a sort of hybrid between the regular sized notebooks and the above minis. At 3.5 x 5.5 inches, it can fit in your pocket too, but the construction is the same as the larger sized version. You get the band closure and ribbon bookmark too.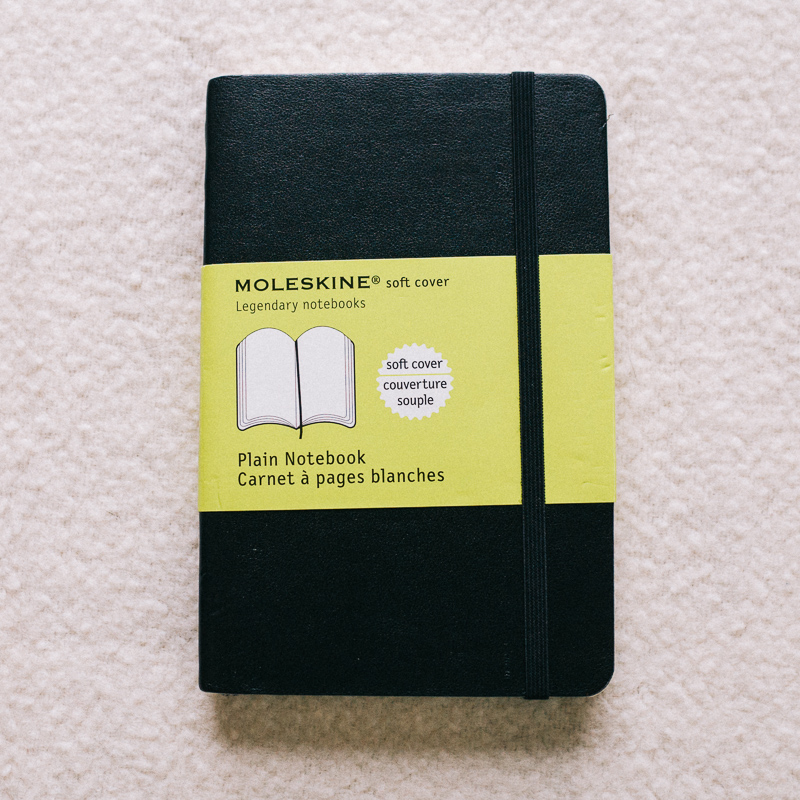 Price: $12
BLANK, RULED, or DOT GRID?
Most of these notebooks are offered in different versions when it comes to the pages. You have blank, ruled, and dot grids.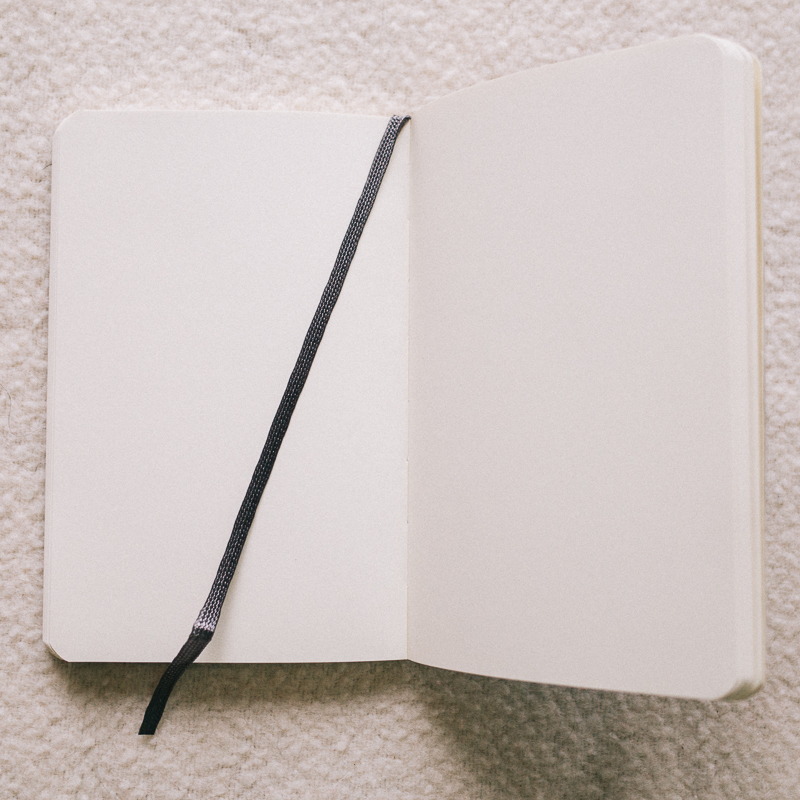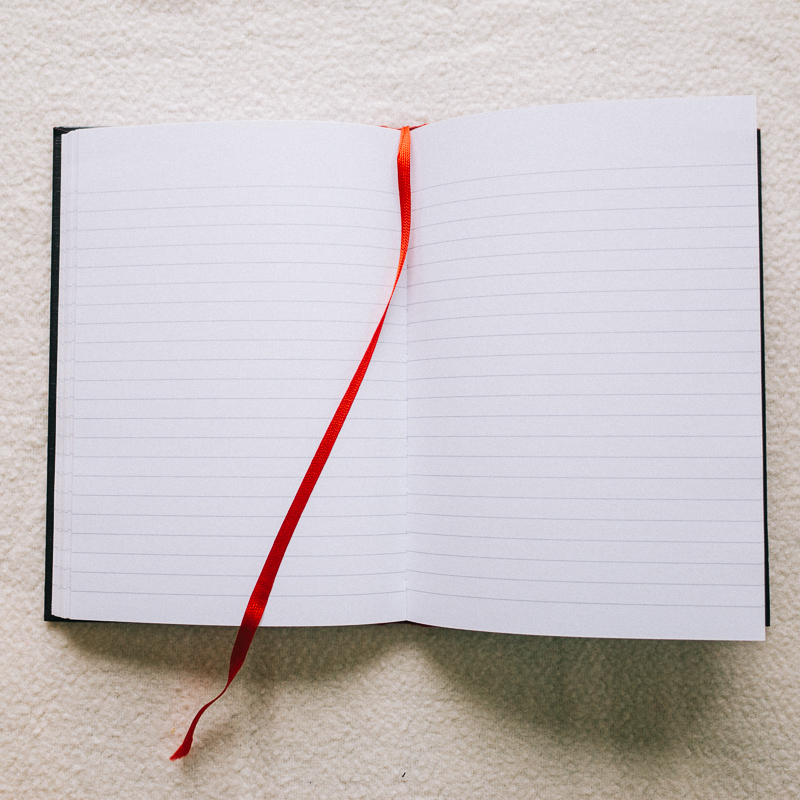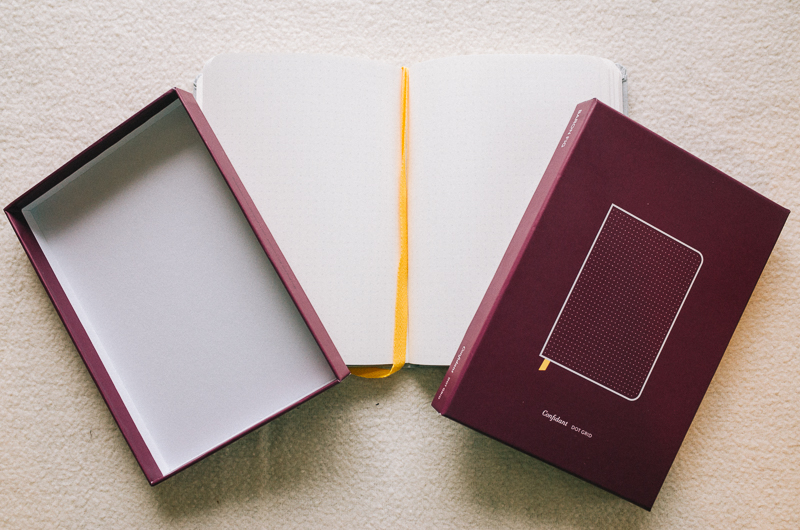 I have all 3 versions because I find them all useful for different things. Blank is great for writing down quick ideas and you can draw pictures to go along with them too. I use ruled when I want to really sit down and write because it's more organized for that. And then I find the dot grids fun for versatility. You can write sideways or add diagrams, the lines are smaller to fit in more, and they're great for lists too. 
It's all up to your personal preference, but I'd recommend trying them all out to see what you like. 
This is a close one because I like and use all the notebooks I included here, but the Leuchtturm 1917 gets the edge because it has everything. There's really nothing negative I can say about it. It has the quality and classic look of Moleskine, but with more to offer inside. The numbered pages and extras included make it the best choice, in my opinion.
The story behind Baron Fig, their amazing service and the simple beauty of their notebooks is hard to knock too. With Moleskine, you get the classic that was designed after the notebooks Vincent van Gogh, Pablo Picasso, and Ernest Hemingway used. And for a budget choice, under $7 can get you a pretty decent notebook with the Black n' Red. So you really can't go wrong with any of them, but if I had to choose just one, it would be the Leuchtturm 1917.
Or you could be like me and choose all of them :)
If any other photographers out there like using notebooks too, please comment below! Tell me why and if you've found any favorites of your own!